OUT NOW!
NM078: GLICE – FLEISCH III (tape (limited to 55 copies) / digital)
Three years after initiating their Fleisch-series of cassette/download albums with manipulated live recordings, the Dutch noise group Glice (Ruben Braeken and Melle Kromhout) presents the third and final installment. Fleisch III takes the process of editing and rearranging concert recordings to new extremes.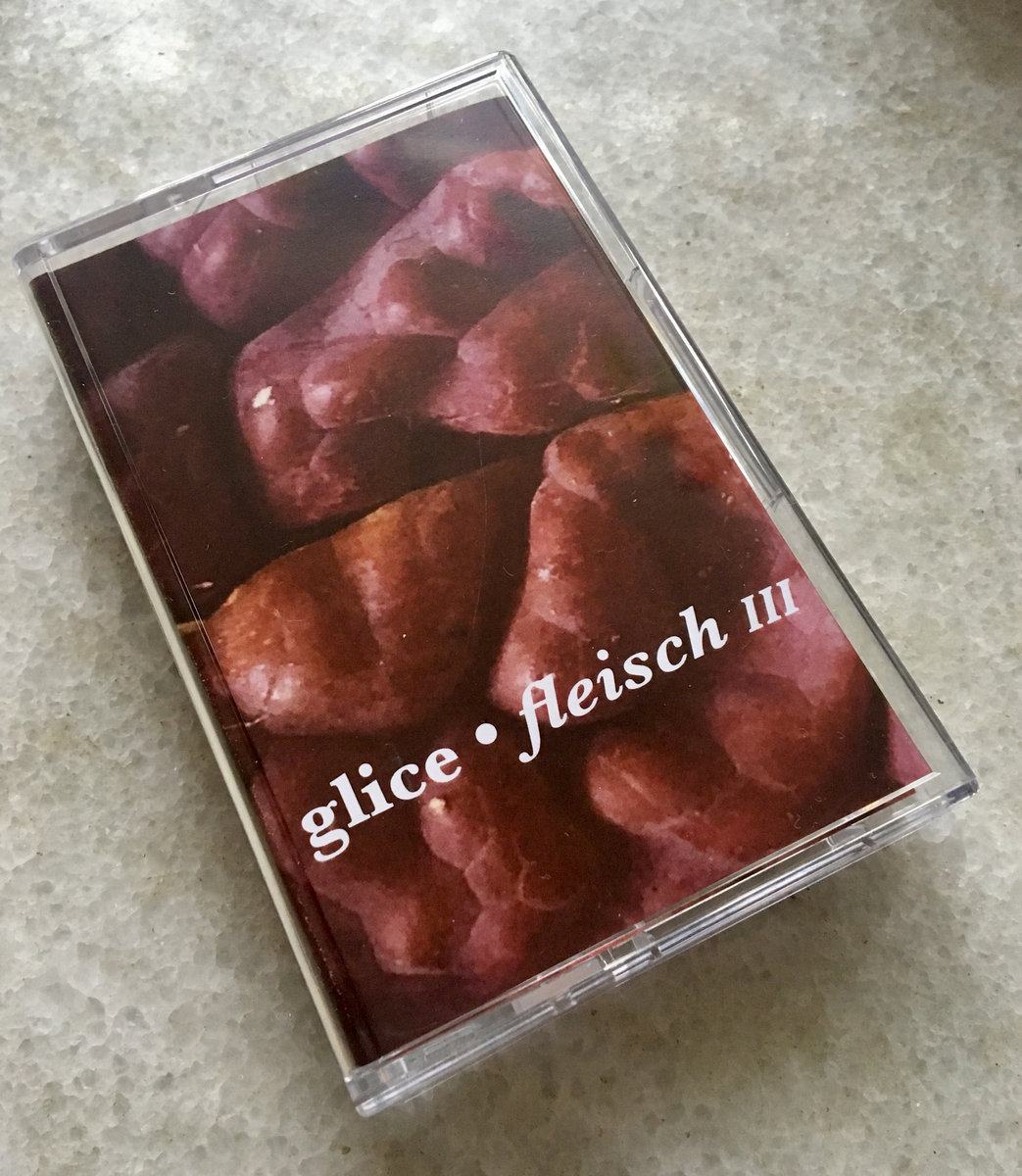 With Fleisch III, Glice achieved an even more dynamic and poetic sound than on their previous record, the sprawling and poetic album Cielo. In the year after the release of that acclaimed album, Glice played numerous shows, including specially commissioned festival performances for Rewire Festival and an opening concert for Ryoji Ikeda's exhibition in EyeFilm in Amsterdam.
OUT NOW!
NM079: GLICE | COEN OSCAR POLACK – DEAR BODY (tape (limited to 55 copies) / digital)
Dear Body is the second collaborative release between Glice and Coen Oscar Polack. This cassette/download album presents two improvised clashes between the layered noise of Glice and the richly ambient-concrète of Coen Oscar Polack. Two years ago, their collaboration started with Race to the Bottom and a series of live performances.
In recent years, the cinematic noise of Glice, with its great sense of texture and drama, has opened many ears to a genre that is often perceived as difficult or inaccessible. That makes Glice a perfect match for the work of Coen Oscar Polack, which navigates an unstable balance between electronic textures and field recordings. This release is a captivating document of the collaboration between three original voices in the Dutch electronic underground.
UPCOMING SHOWS
Tuesday March 11 2019: Glice @ Imperfections: Mistakes, Cracks, Noise Today @ Sexyland, Amsterdam [FACEBOOK EVENT]
Friday March 15 2019: Fine China Superbone Plaguey release party @ Sexyland, Amsterdam w/ Garçon Taupe, Life Savings, Spoelstra, Howrah, Pauper, Neighbours Burning Neighbours, Alien Baby Collective [FACEBOOK EVENT]
Friday April 12 2019: Hunter Complex @ Sotu Festival #8 ★ i n f i n i t y ★ @ OCCII, Amsterdam [FACEBOOK EVENT]
NARROMINDED RELATED NEWS
New Hunter Complex album Open Sea is out now on Death Waltz Originals.
facebook // instagram // twitter // soundcloud // bandcamp // youtube // spotify