Hello everyone,
We have some nice gigs coming up + an October sale!
UPCOMING SHOWS
Thursday October 2
Life Savings @ Winston, Amsterdam (w/ Hammerhead, Gone Bald)
RSVP ON FACEBOOK
Friday October 3
Life Savings @ De Besturing, Den Haag (w/ The Molars, The Local Spastics, The Outskirts, Baracca)
RSVP ON FACEBOOK
Thursday October 16
Life Savings @ De Vinger, Den Haag (w/ The Howl Ensemble, Camel Driver)
RSVP ON FACEBOOK
Friday November 14
Narrominded @ dB's, Utrecht w/ Coen Oscar Polack, Former Descent, Hunter Complex, Life Savings, Machinist, Puin + Hoop
RSVP ON FACEBOOK
Saturday December 13
Life Savings & Katadreuffe @ Volta, Amsterdam (w/ Bartek)
OCTOBER SALE! 50% DISCOUNT!
In case you missed our summer sale (because we didn't promote in this newsletter), get a 50% discount now on all our releases using the code 'october' when you checkout in our Bandcamp store. Happy shopping!
LATEST NEWS
HUNTER COMPLEX / PERFECTS.NL
Hunter Complex made a playlist for the website Perfects.nl featuring the best synth tracks from movie scores. Play it on Spotify or Deezer.
HUNTER COMPLEX / SOUNDCLOUD
Check out some new live recordings from Hunter Complex on his Soundcloud.
LATEST RELEASES
LIFE SAVINGS – ENDINGS (digital ep)
'They sound like youngsters who recorded rock/prog rock tracks in some garage or a cheap home studio.'
peek-a-boo magazine
'Gabry de Waaij sounds a little like Lee Ranaldo.'
peter bruyn / twitter
'Their four rock songs breathe the atmosphere of the 1990s.'
gonzo (circus)
'The Holy Trinity guitar-bass-drum blast optimally against each other.'
kwadratuur
LISTEN TO LIFE SAVINGS ON BANDCAMP!
HUNTER COMPLEX – HOURS (digital single)
'The reverb vocals evoke an uncomfortable atmosphere, despite the friendly lyrics.'
festivalinfo
SPOELSTRA – SPORTS AND FINANCE (lp / digital)
'First-rate rock improvisation' and 'psychedelic seventies jams'.
gonzo (circus)
GET SPOELSTRA ON MILKY WHITE VINYL HERE!
HUNTER COMPLEX – HEAT (lp / digital)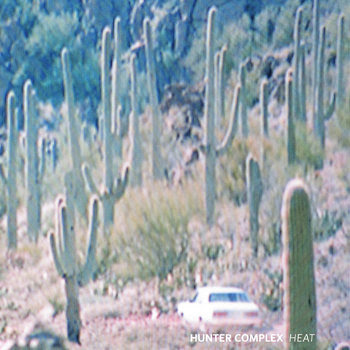 'Could anything possibly sound less Dutch than this effervescent synth rumination?'
the sound projector
STILL SOME BLACK VINYL COPIES OF HEAT AVAILABLE, GET IT HERE!
That's it for now!
All the best from us narrominded.com