Out Now:

The awaited new album by raison d'être celebrating 30 years of Peter Andersson's main project is now available.

"Daemonum" is presented as a standard edition CD in a 6-panel digisleeve, Gatefold 2LP and Digital.

A Special Edition 2CD in a 6-panel digisleeve, Deluxe Trifold 3LP and Digital includes the bonus album "Daemonicum".

*CDs will ship next week and Vinyls will ship end of 2021 due to extreme delays in the supply chain of the vinyl pressing industry.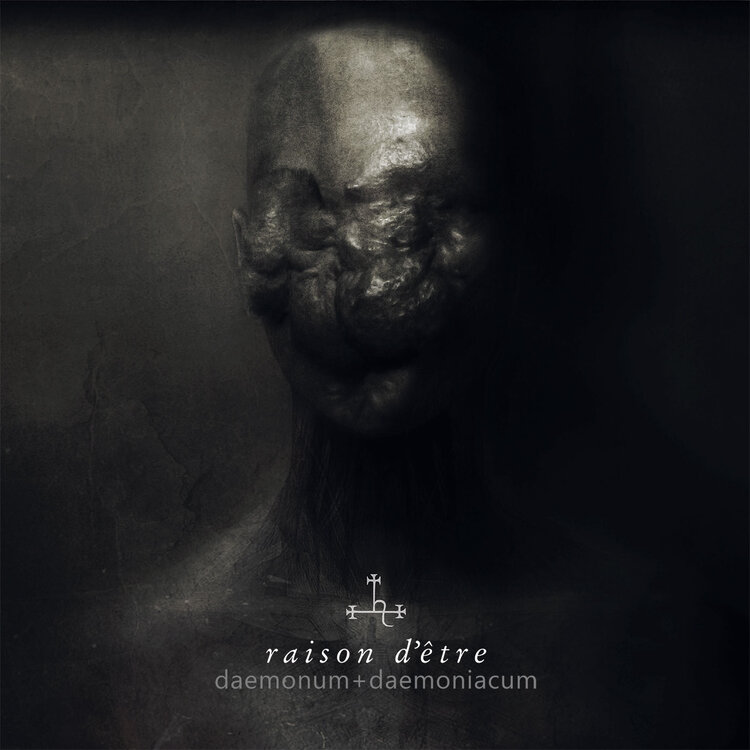 raison d'être "Daemonum" CD/2LP (178th Cycle)
Daemonum marks the 30-years anniversary of raison d'être. With Daemonum raison d'être scrutinizes the secrets of the Shadow; the Anima/Animus archetypes and the manifestation of them as a Soul image. By learning to listen for the voice of our subconscious self, we can call that voice our Daemon, our internal genius that provide guidance, we can find hidden potential within ourselves. Daemonum is the album of the daemons.Hunting in the shadows, for the hidden and the opposite, Daemonum is another crossing, deep down to the shaded domains of the inner world. Struggling in blindness and oblivion, guidance and protectors are needed to unfold the obscure matters of our unconsciousness. Artwork by Nihil.Standard edition CD of 500 copies in 6-panel digisleeve, matt lamination. 6 Tracks. Running time: 74.56 UPC: 694536563261

Standard edition 2LP of 300 copies in Gatefold sleeve, matt lamination. 6 Tracks. Running time: 73.30 UPC: 694536563568
Release Date September 17 2021
Digital Available via Bandcamp
Shop
raison d'être "Daemonum + Daemoniacum" 2CD/3LP (178th Cycle)
Special Edition.
Daemonum marks the 30-years anniversary of raison d'être. With Daemonum raison d'être scrutinizes the secrets of the Shadow; the Anima/Animus archetypes and the manifestation of them as a Soul image. By learning to listen for the voice of our subconscious self, we can call that voice our Daemon, our internal genius that provide guidance, we can find hidden potential within ourselves. Daemonum is the album of the daemons.Hunting in the shadows, for the hidden and the opposite, Daemonum is another crossing, deep down to the shaded domains of the inner world. Struggling in blindness and oblivion, guidance and protectors are needed to unfold the obscure matters of our unconsciousness.And to mark this 30th anniversary release, we're offering an exclusive and limited special edition of Daemonum, a double CD or triple LP which includes a bonus album, "Daemoniacum". Think of Daemoniacum as some sort of anti-polarized version of Daemonum, as if Daemonum was haunted and possessed by a demon. As if the daemon inside is turned into a demonic creature because the host becomes obsessed by the demon. As if the Anima/Animus was intruded and molested or rejected and deformed, infecting the host, causing a different and repressed output. Daemoniacum is the album manifested by the demons. Artwork by Nihil.Special edition 2CD of 500 copies in 6-panel digisleeve, matt lamination. 12 Tracks. Running time: CD1 74.56, CD2 40.58 UPC: 694536563254

Special edition 3LP of 300 copies in Trifold sleeve, matt lamination. 12 Tracks.
Running time: LP 1&2 73.30 minutes, LP3 39.30 UPC: 694536563551
Release Date September 17 2021
Digital Available via Bandcamp