NEW RELEASES FOR SEPTEMBER
Adriano Zanni – Red Desert Chronicles (Postcards from Ravenna)  photo collection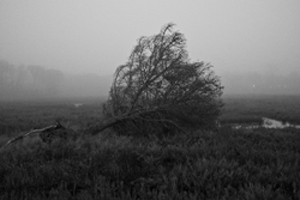 This will be our first non musical release, even if this images are so loud you can hear the sound through them. Red Desert Chronicles is a collection of pictures taken by Adriano Zanni aka Punck. Punck released a record titled Piallassa (Red Desert Chronicles) on Boring Machines in 2008, with field recordings and sounds taken from the same area he was born in 1964, same place same year when Michelangelo Antonioni shot his famous movie The Red Desert.  The collection of pictures is the ideal continuation of Adriano's wandering around his birthplace.
Some of the pictures can be seen here.
The collection of pictures will be printed on nice Freelife Vellum 215gr paper and housed in a thick cardstock box screenprinted by Legno.
Dream Weapon Ritual – Ebb and Flow  LP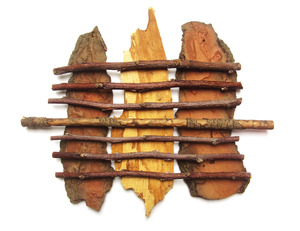 Simon Balestrazzi is a key figure of italian underground since the early '80s when he founded T.A.C. (Tomografia Assiale Computerizzata). Since then he has pioneered many different styles from post-industrial noises to electronic soundscapes.  His duo with actress/vocalist Monica Serra incorporates electronic and industrial elements, mixed with drones and futuristic folk music. The result is something which tries to defy categorisation, with a dreamy and visionary aspect. The album sees contribution from M.S.Miroslaw from the occult sardinian ensemble Hermetic Brotherhood of Lux-Or, Massimo Olla, Paolo Sanna, Donato Epiro of Cannibal Movie and Antonio Gallucci of Architethuis Rex. Mastered by James Plotkin, released on black vinyl.
You can hear a preview here.
THEN NEXT
Heroin in Tahiti, the roman duo which charmed everyone with their debut LP Death Surf, announce a new album. It will be a double LP and it's heavily inspired from the southern Italy traditions. More news to come in late summer. In the meantime, we strongly advise to check out their latest works, a 7 inches on Yerevan Tapes and a cassette on NO=FI Recordings which are stand-alone concepts and, obviously, a must have.
We're happy to welcome on Boring Machines' family Zone Démersale, the duo of philosopher and sound artist Pietro Riparbelli (K11) and techno producer Michele Ferretti ( aka Nubilum ). Some tracks of repetitive analogue loops, inspired by sciamanism and locked grooves, will surface in the near future.
Here's an appetizer.
AUGUST SUPER OFFER
While we will be away on holidays, we will set up a special deal for our loyal supporters on our shop on bandcamp. You will be able to purchase 5 LPs for a bargain price of 40 euro ( + shipping ). The special deal will be up for all the month of August, all orders placed will be shipped the first week of September. Tell your friends!
Summer, as any other season of the year, is the good time to pursue our constant advice:
go to gigs, stay with the music.
Onga/Boring Machines