Hello everyone,
We have a label night coming up this Friday June 20 at De Nieuwe Anita, Amsterdam. Not only do we serve you the best cocktails (including a special one with a homemade pepper sauce!), but also the best music. Here we go!
LINE-UP:

Hunter Complex
'Cosmic romanticism', 'future noir' and 'artisanal synthesizerpop.'

Coen Oscar Polack & Herman Wilken
'Fascinating journey through remote areas in stories of sound…'

Zeno van den Broek (aka Machinist)
'Confusion for the binary mind: Zeno van den Broek is closing the gap between the visual and the acoustic.'

Puin + Hoop
'Three tracks of ear bleeding, often harmonic, and very concentrated loops and hums and throbs; a record that's got something of T-Dream's Electronic Meditation about it.'
STILL HESITANT?
Incendiary Magazine did a very cool review of our previous label night in Leiden, read it here.
OTHER UPCOMING SHOWS!
Life Savings @ Sub071, Leiden – September 14 2014
STILL FRESH!
HUNTER COMPLEX – HOURS (digital single with remixes by The No and Drvg Cvltvre)
 LATEST PRESS QUOTES:
'A minimal version from a Miami Vice added with a touch of early Clan Of Xymox.'
peek-a-boo magazine
SPOELSTRA – SPORTS AND FINANCE (lp on milky white vinyl)
LATEST PRESS QUOTES:
'Crazy or genius would be a nice subtitle for this record.'
kwadratuur
PUIN + HOOP – ER ZIT EEN GAT IN DE SOEP (cd in handmade sleeve)
LATEST PRESS QUOTES:
'This is the kind of release evoking to me some good-old souvenirs from the Staalplaat period.'
side-line magazine
'The overall sound will definitely be satisfying to fans of recent exploits of :Zoviet*France:'
gonzo (circus)
HUNTER COMPLEX – HEAT (lp)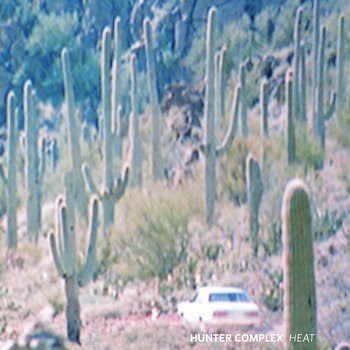 LATEST PRESS QUOTES:
'Driving sequencers, sparkling DX7s, power leads and smokey vocals stride into a bold over saturated VHS future world. Cool as flip.'
the belbury parish magazine
ORANGE VINYL SOLD OUT AT NARROMINDED HQ, BUT STILL AVAILABLE AT SOME OF OUR DISTRIBUTORS:
That's it for now!
All the best from us narrominded.com