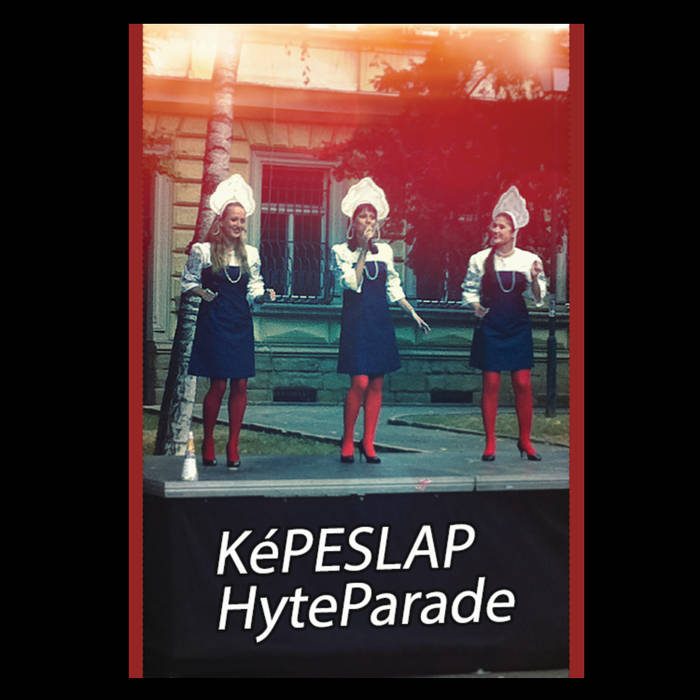 The occasional electronic duo KePESLAP is a joint project of Makina Girgir from France and ImiAFan from Slovakia. This month, their cassette "HyteParade" is being released on their own labels Falco Invernale Records and 4mg Records. It contains 5 new songs on the A side and on the B side there is a remastered edition, by today a rare 4 tracker EP of "Random Generator" remixes released back in 2010. The remixes at that time were contributed by Charles Kent, Click Click and Legowelt. It is a limited edition of 100 cassettes. Each cassette contains a unique code on the included card to get the digital edition with a bonus track.
credits
released October 17, 2021
Voice & Music: Imi Vegh
Mixed & Music: Makina Girgir
Mastering: Miki Bernáth
Lyrics:
A1 inspired by à;GRUMH… – In The Garden,
A3 by Erik Píš,
A4 fragment from Kovacs Kati – "Kérdés Önmagamhoz" by Szenes Iván, the rest all by Imi Vegh
Released in October 2021 by 4mg Records and Falco Invernale Records
You can check it out here.