PARTIR TO LIVE: ORIGINAL SOUNDTRACK RECORDING
 LP
FEATURING SOUNDS FROM THE FILM & AN ORIGINAL SCORE BY JOZEF VAN WISSEM
STREAMING IN ITS ENTIERTY VIA
NOISEY
OUT NOW ON
SACRED BONES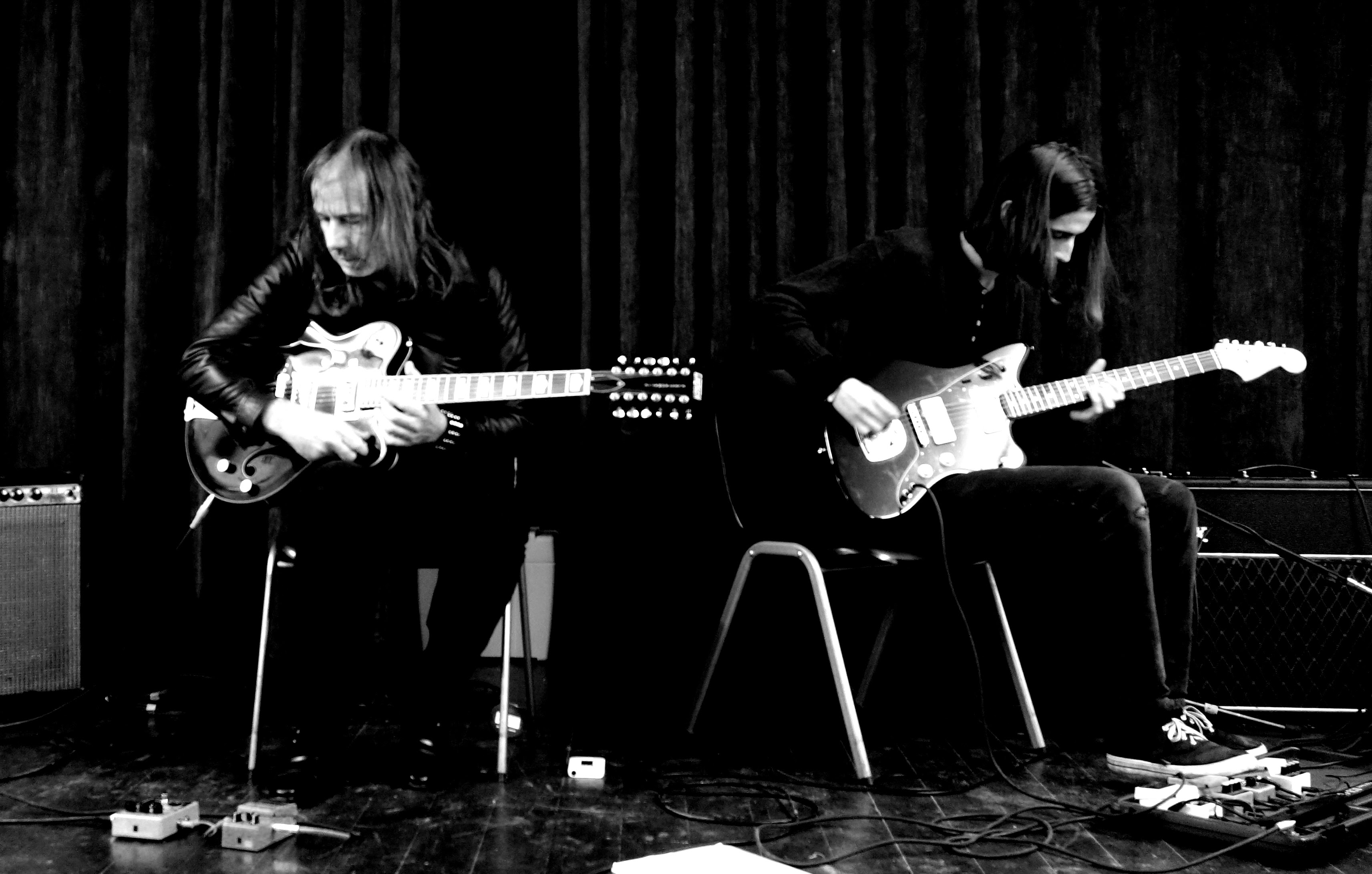 "A gently hallucinatory, mysterious and beautiful film.  Domingo Garcia-Huidobro is a practitioner of sensory mesmerization, whether with a guitar or a camera — I'm definitely a fan!"  – Jim Jarmusch
                  
Partir to Live (2012) is a non-narrative film experience in sensations, in ethical confusion, and in physical and psychic contusions, directed by Domingo Garcia-Huidobro of Föllakzoid. Dutch minimalist composer (and 2013 winner of the Cannes Soundtrack Award for his score of Only Lovers Left Alive) Jozef van Wissem's score for the film consists of appropriated 12-string electric guitar drone, black baroque lute mirror images, and minimal electronics. Most screenings of the film have been accompanied by the score being performed live by van Wissem & Garcia-Huidobro.
Sacred Bones have just released an LP + DVD combo package of the score + film in a limited edition of 1,000.
You can stream the score in its entirety here.
About the film: 
Garcia-Huidobro is an aficionado of paranormal experiences. Partir to Live sees him attempting to reconstruct the previous moments of what could have been one of these episodes. High-tension cables, a forest, an abandoned church, a barefoot woman; past, present and future become confused, and in this dissolved reality, he is not sure to have found what he was looking for.
Partir to Live was part of the official selection at Valdivia Film Festival and premiered internationally at ATP Festival in Camber Sands, England. It has screened at over a dozen more festivals since, including Glasgow Film Festival, Brussels Film Fest, and the Moscow International Film Festival where it was acquired by Russian National Television for public broadcast.
Preview two tracks from the score as well as the album trailer below!
STREAM:
Jozef van Wissem & Domingo Garcia-Huidobro –
Partir To Live (Original Soundtrack Recording)
https://soundcloud.com/sacredbones/sets/jozef-van-wissem-domingo-garcia-huidobro-partir-to-live-original-soundtrack-recording/s-kQ5t1
WATCH: Partir To Live trailer
https://www.youtube.com/watch?v=7PESBQfRke4&feature=youtu.be

Jozef van Wissem & Domingo Garcia-Huidobro
Partir To Live: Original Soundtrack Recording LP + DVD
Sacred Bones Records
3/31/15
1. Rain Insects (0:33)
2. Eiditic Reduction (3:53) *
3. Ex Cathedra (2:54) *
4. Iglesia (0:50)
5. Einklammerung (4:32) *
6. Moto (2:24)
7. Spectography (0:50)
8. Epoché (7:35) *
9. Zeteteiko (2:49) *
10. Induction (2:44)
11. Ataraxia (3:24) *
* by Jozef van Wissem
www.sacredbonesrecords.com