BLASTROMEN album release update…
Due to some delays and complications in the manufacturing process (we temporarily ran out of plutonium) the new
Dominance Electricity release by Blastromen "Reality Opens" (Vinyl / CD / MP3) is postponed into early 2014.
We will announce the new release date as soon as possible.
Aufgrund von Verspätungen und Komplikationen im Produktionsprozess (uns ist zwischenzeitlich das Plutonium
ausgegangen) verschiebt sich die neue Dominance Electricity Publikation "Reality Opens" (Blastromen)
(Vinyl / CD / MP3) ins neue Jahr. Wir werden das neue Veröffentlichungsdatum sobald wie möglich bekannt geben.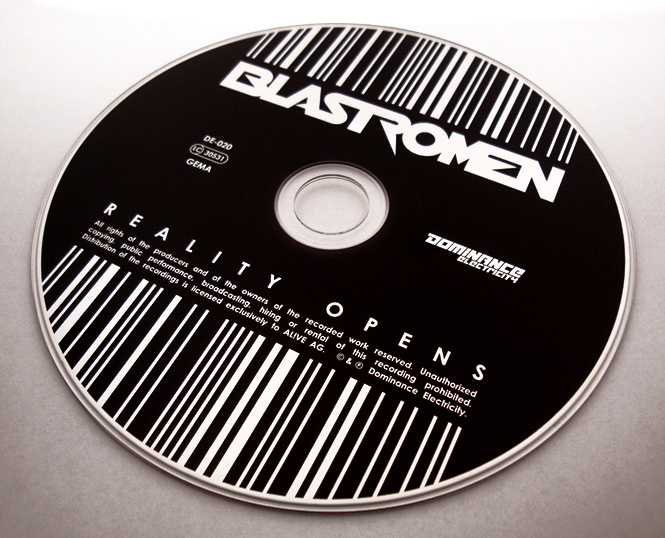 To not go away empty-handed on christmas, check out the latest Electro vinyl & CD additions in the Dominance shop
including the long-awaited return of Dessau city's cult Electro label Harzfein Records and several new imports.
Um Weihnachten nicht leer auszugehen, schaut euch die Electro-Vinyl & CD-Neuzugänge im Dominance Shop an.
Unter anderem gibt es die lang erwartete Rückkehr des Dessauer Kultlabels Harzfein Records und einige neue Importe.

New B-Boy Breaks albums…
Battle Of The Year Soundtrack 2013, DJ Pablo & DJ M@R
MP3s via iTunes, Beatport, Amazon, Musicload, Juno etc. http://mp3s.dominance-records.de
CDs & Posters: http://www.saveoursounds.net
Connect at YouTube Facebook Twitter Soundcloud…
http://networks.dominance-records.de