MASCHINENZIMMER 412
'Macht Durch Stimme' CD – out 12th August

The milestone debut from Maschinenzimmer 412 (MZ. 412) – the originators of Swedish Black Industrial. Comes with bonus track and new art. Also available on digital for the first time!

Cold Spring Store: CD | Bandcamp | Digital
---
VISIONS OF DARKNESS
In Iranian Contemporary Music Vol. II
2CD – out 29th July

A rich chest of treasures from the land of persia. 20 tracks of dark ambient, drone, experimental music from the Iranian underground.

Cold Spring Store: 2CD | Bandcamp | Digital
---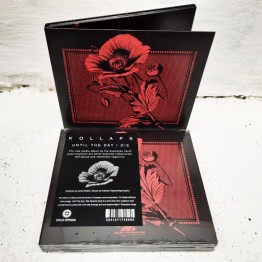 KOLLAPS
'UNTIL THE DAY I DIE' – CD out now! LP out 14 Oct

A merciless and visceral assault on the senses. An uncompromising force of harsh post-industrial music narrated by overarching themes of condemnation and redemption; of violence, romanticism, sexuality, and addiction.
Cold Spring Store: CD / LP | Bandcamp | Digital
---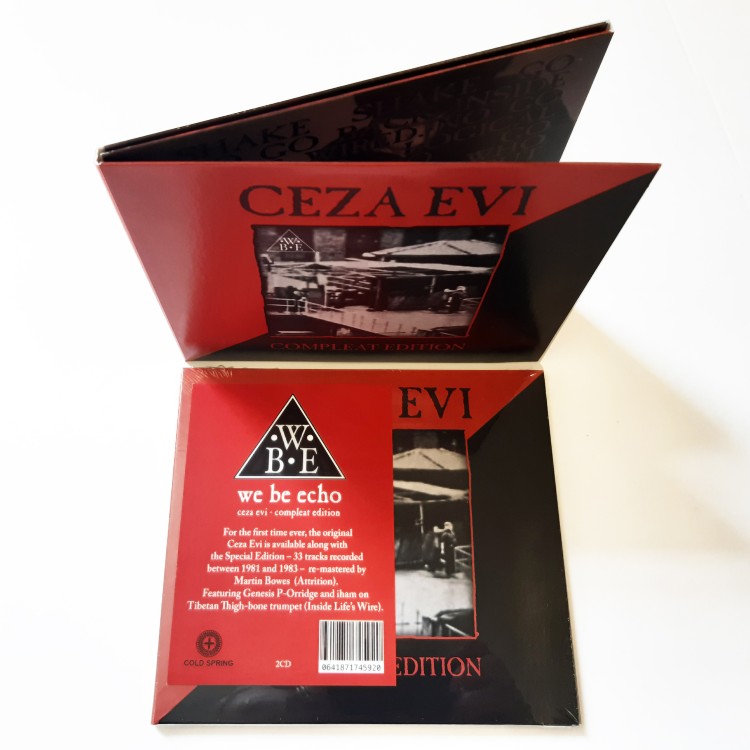 WE BE ECHO – 'Ceza Evi – Compleat Edition' 2 x CD (CSR311CD)
Record Label: – Cold Spring –
Genre: Industrial / Experimental
Availability: In Stock
£14.00
Occupying a halfway point between Throbbing Gristle and Cabaret Voltaire without ever quite sounding like either, We Be Echo is Kevin Thorne.
Thorne's first foray into music came after a chance meeting with Throbbing Gristle on Tottenham Court Road in 1979. A few months later he met Raye Calouri at the legendary Throbbing Gristle / Cabaret Voltaire / Rema Rema gig at Central YMCA, London. Soon after, the duo formed the short-lived Third Door From The Left. After the demise of TDFTL, Thorne formed We Be Echo.
COLD SPRING SUMMER SALE!
Over 900 CDs from £2.50 for the period 4th July-31st August. Click here for all available items!