Programma, a vintage HD album by h/p
"Programma" is a genuine analog record deliberately looking towards retro-future, with its palette of sounds returning from the era of the beginning of machines, those without memories nor computers.
A vintage HD album produced with synths and effects from that very era, bringing along from their glorious past this inimitable analog grain, whose richness is converted into high-resolution thanks to the current technologies.
With "Programma", the group pays a sincere tribute to the sound of avant-garde electronic pop pioneers from the early 80s and even invites Martin Dupont's Alain Seghir on bass on the final track.
With precision and subtlety, the band reinvents itself through compositions that combine English and French, along with sound ingenuities for a personal and special record.
"Programma" marks an unexpected revival, both sober and sophisticated, like the initials of a signature stripped of the superfluous: from now on it will be h/p, quite simply.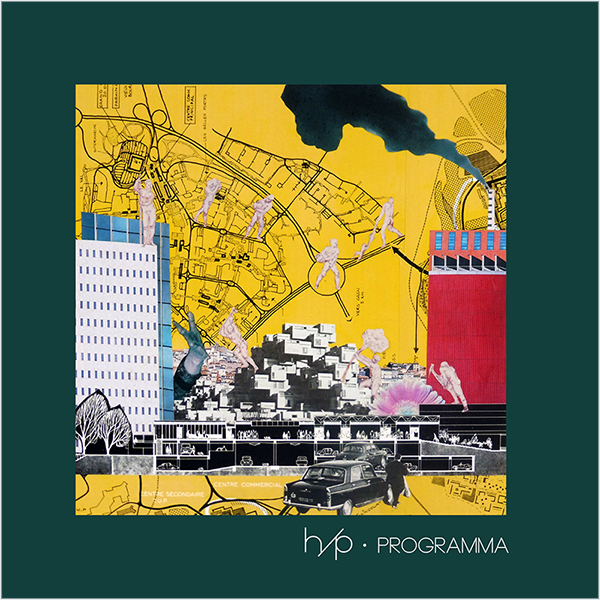 Tracklist:
I Prefer Two
The Alarmist
Les Choses
Hope In The Distance
Black Tea
9 Mars
Programma
Behind
Ultraviolin >> Watch Video
Vicinities (With Alain Seghir)
All compositions by h/p:
Lead vocals and synthesizers by f/t,
Lead and backing vocals by c/p,
Bass guitar, piano, strings/synthesisers & vocals by c/t
Synthesizers, analog sequencers, drum machines
and programmation by Member U-0176
Recorded at Synthélabo, Marseille
Bass guitar on vicinities by Alain Seghir (Martin Dupont)
Analog effects, mix and mastering by Laurent Cristofol