"RIOT GENERATION" IS HERE.
Your favorite digital hardcore duo AMBASSADOR21 is back with a mouth full of nails and new "Riot Generation" album which gonna destroy your comfortable World!
"Riot Generation" including brand new self-titled track, new version of "Fuck All Systems" and remixes by THE DJ PRODUCER, THE OUTSIDE AGENCY, END.USER, THE TEKNOIST, STORMTROOPER, GORE TECH, TREPONEM PAL, XOTOX.
"Riot Generation" is a debut release of A21 Records – sub label of Invasion.
Coming up at March 31st.

Available as CD / 12″ / CD+12″ Bundle – http://store.ambassador21.com

Digital version of the album you can get on our Bandcamp and everywhere.
Also available "Riot Generation" t-shirts (man & girlie) in black and light graphite colors with white front print.

YOU'RE RIOT – IT'S YOUR FUCKING TIME!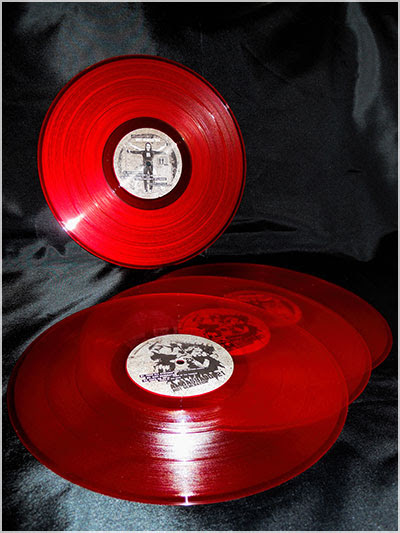 12″ LP coming on red transparent vinyl and incl.
new track "Riot Generation", new version of "Fuck All Systems" (LP edit),
remixes by THE DJ PRODUCER, THE OUTSIDE AGENCY,
THE TEKNOIST, END.USER. 
Restroom Records
You know Alexey Protasov got ill last year and AMBASSADOR21 went through the hard times with his throat cancer treatment – first surgery, than radio therapy and long recovery. You gave us your love and priceless friendship, you gave us help  via crowdfunding, you created and supported 2 amazing charity compilations – 
"Fuck All Diseases"
and "3dorovie". The good result of his treatment couldn't be possible without you.
Today is the day of "Riot Generation". Today we give you what we can. EVERYONE who donated and supported Alexey during this time will receive download code for getting "RIOT GENERATION" (FLAC or MP3 for your choice) via AMBASSADOR21 Bandcamp for free.
Thank you! We love you all!
"RIOT GENERATION" IS DEDICATED TO YOU!
Stream full album & download "Riot Generation" on Bandcamp
AMBASSADOR21 RIOT GENERATION TOUR

25-26.04 – Forms Of Hands / Bönen, DE 
2.05 – Le Viziteur / Lille, FR
3.05 – La Miroiterie / Paris, FR 
9.05 – Sektor Evolution / Dresden, DE
9-10.08 – M'era Luna / Hildesheim, DE
22-24.08 – Infest Festival / Bradford, UK
20.09 – Baroeg Open Air Festival / Rotterdam, NL

More gigs will be announced soon.