Artist:
THE MOON AND THE NIGHTSPIRIT
(@)
Title:
Regö Rejtem
Format:
CD
Label:
Equilibrium Music
(@)
Rated:
This is the second album for the Hungarian band THE MOON AND THE NIGHTSPIRIT, after the debut album "Of Dreams Forgotten and Fables Untold", both released by Equilibrium Music. The title of this new work, "Regö Rejtem" means "I conjure with magic" and explains better than other words the dreamy atmosphere the band evokes. You'll be moved from ordinary life to a fantastic world where elves and faeries live in obscure woods, far away from chaotic and industrial cities you'll re-discovery the conjunction of the elements and the inner fusion between man and Mother Earth. In this research you'll be taken by the hand not only by the sublime music and words, but also you'll be helped by Agnes' paintings included in the booklet, deeply linked to the music, visionary and poetic, creating a unique vision you'll be involved into.
The duo Agnes Toth-Mihaly Szabo creates a mix where folk music express a point of passage among different traditions (medieval, celtic, something I could associate with tzigane or yiddish), giving a colourful and emotional result. The use of violin and percussion, together with harp and woodwinds creates the right background for the superb voice of Agnes. Not the usual monochord ethereal voice, but a lively one that's able to go up and down, chanting both slow melodies and intense ones. Influences from great bands like DEAD CAN DANCE, ALGIZ (the title-track reminds me of this band unfortunately disappeared after the first album), sometimes even BLACKMORE's NIGHT, but the Hungarian duo isn't a clone of anyone, and shows its original vision of global art (poetry, painting and music) with pride. The album comes in DVD-size digipack, with a booklet including paintings and lyrics both in English and Hungarian, and I think is a must for all ethereal/medieval/ambient dark fans, and maybe a new discovery for other listeners tired of electronic or rock, willing to re-discover the real essence of life.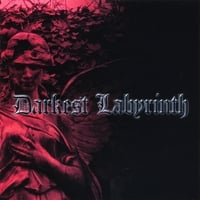 We had a small infiltration of Japanese Electro/Industrial acts in the early 90ies with the both Sapporo-based acts DRP and 2nd COMMUNICATION signed to some Belgian cult labels like KK Records and Body Records (...and it was Dirk Ivens aka DIVE who introduced us these fine acts...). But afterwards there wasn't any real sign of musically life (exception: JACK OR JIVE) hailing out of this high technologically country – until in the last few years the Goth-Rock act BLOOD could start their trip of victory with international gained attention. BLOOD band leader Kiwamu finally is also responsible for the label Cure as well as the concept and compiling of this compilation. Of course musically based more or less on Goth-Rock music, Kiwamu likes to introduce us 10 artists including BLOOD hailing out of Japan and two European appearances with the Austrian Goth-Rock act HALLOWS END and the Greece Electro/Industrial act (!!!) VIRGINS O.R. PIGEONS, recently signed to the Cure label and also currently out with a recommendable debut CD "Place No Reliance". The things on this comp are starting well with the appearances of CALMANDO QUAL – of course based into Goth-Rock with haunting guitars, but a surprisingly well tuned rude vocal performance. Austria's HALLOWS END are really jumping into every possible cliche-loaded Goth pot, especially the female vocal counterpart to the deep male vocals seems to be misplaced – while they offer a well-done sound quality. No stuff for the kids is offered by the angry and Electro-Punk driven act BAAL – if it is a female vocalist, I tend to compare it with UNTER NULL on speed! That the appearance of VIRGINS O.R. PIGEONS fits the most with my personal preferences is no real secret – but their fine done track "Existe" can stand every comparison with some global scene players like HOCICO or TACTICAL SEKT – marvelous! The project DESPAIR also offers unstructured song arrangements with growling vocals and are also not designed for the faint-hearted. A not expected excursion into Japanese plastic Synthpop culture then you'll get with the appearance of –QICHE-, it reminds a bit on old S.P.O.C.K with female Japanese lyrics. BLOOD then offer a new piece out of their third band phase featuring again Fu-Ki on the main vocals – compared with most of their fellowmen here, they're really sedating and well produced with a great acoustic guitar and piano play. The provided stuff here gives indeed a well introduction to the Goth scene in Japan, although – this has to be said – most of the bands are really rough-minded and some lack of a better production – that's real underground – I guess so it was meant!


1 emnityforgod / Calmando Qual
2 FORSAKEN (Pre-Release Version) / Hallows End
3 maishugetsuyou no kindanshojyo / heisabyoto
4 Favorite song / SUICIDE ALI
5 VERMIN / BAAL
6 Existe / Virgins O.R. Pigeons
7 MPD Conflict / Despair
8 Bordeaux after midnight / TheCandySpookyTheater
9 silent-stream (Mog Decorate Mix) / -qiche-
10 kaikon to sitsui no hateni / syaranosui
11 Fountain of Blood / BLOOD
12 ainohate, tatoebayoakeni. / Rose de Reficul et Guiggles

Dark / Gothic / Wave / New Wave / Dark Wave / Industrial Gothic
Edit (3505)
image not
available
anymore
Artist:
BESTIANERA
(@)
Title:
Gioco Da Ragazzi
Format:
MCD (Mini CD)
Rated:
Formed by four guys who previously played with bands coming from different musical genres (HC, punk-metal, etc), Bestianera are promoting their third demo thanks to Club Inferno Promotion agency (created by people involved with My Kingdom Music label). Their MCD presents five fresh tracks of new wave which, for the Italian readers that remember the early years of I.R.A. label and their first compilation "Catalogue issue", could remember a sort of mix between Litfiba and Moda with a little bit of electronic arrangements. Their sound is also influenced by modern Italian bands such as Subsonica (see their song "Adrenalina") and they are capable to blend dark atmospheres and pop easiness in a good way. The Italian rock sung in Italian (this was the I.R.A. motto on their early years when they signed Litfiba, Moda, Diaframma and Underground Life) is back definitely!
image not
available
anymore
Artist:
MOLJEBKA PVLSE
Title:
Sadalsuud
Format:
CD
Label:
Some Place Else
(@)
Rated:
Personal project of Mathias Josefson, Moljebka Pvulse released a good amount of CDs (nineteen) for labels which are specialized into dark ambient/industrial music: Cold Meat industry, Eibon, Some Place Else are only few of them. The new CD SADALSUUD sees the participation of different people at the gathering of sounds. I don't know the process that brought to the realization of the album, but by reading the list of instruments and sound sources and by listening to the final result, I image Mathias at the mixer in a sort of state of trance, blending the different sounds by following his instincts. The 70 minutes long suite has compared to the sound of a haunted house and by listening how the vocals have been treated (distant hums, meows, etc), how the noises slowly increase and how, generally, the tension grows (as the sound turns more dark and less rhythmical), I could think about the same thing. To tell the truth there's another image that comes to my mind by listening to this track: I picture a sort of earth ritual performed by a tribal community, where objects are beaten, words are whispered and nature seems to speak. A thing is for sure, this CD needs time to be appreciated and assimilated but it sounds mysterious and inspired since the first listening.
image not
available
anymore
Artist:
WHITE ALIEN
(@)
Title:
Albatron
Format:
CD
Label:
Frost Foundation
(@)
Rated:
Italian band born a couple of years ago, White Alien are a sort of personal project of Mannequeen7317 because he's the composer of the lyrics and of the tracks. ALBATRON is their first album and it's released by Frost Foundation, a new label/studio/promotion agency based in Milan which previously released a CD by Gloria Nuda. The twelve tracks of the album present a sound in balance from industrial e.b.m. and goth metal (it isn't a case if the band recently did a Ministry cover of "We believe"). The sound is convincing and powerful and some tracks, once remixed, could work well also on alternative dance floors ("Mechupid" or the following "Untilted). Some other songs are based on an industrial approach to sounds and for this reason sound less melodic compared to the two titles I mentioned (see "Stranger" "Who are the aliens?" and "Void"). The vocals are often treated and the lyrics aren't intelligible but the whole atmosphere shows the good work that the band did.