Dark / Gothic / Wave / New Wave / Dark Wave / Industrial Gothic
Edit (5180)
Artist:
ANNI HOGAN
Title:
Kickabye
Format:
2 x CD (double CD)
Label:
Cold Spring
(@)
Rated:
If the name of Anni Hogan (she was Annie, back in the 80's) sounds new to you, you have to know that she was the woman in the shadows responsible of the fantastic piano/organ sound of various Marc Almond projects (Marc & The Mambas, Marc Almond and the Willing Sinners, then solo where she played with his band under the name "La Magia"). She played with Almond until the early 90's but she also collaborated with tons of other artists such as: Soft Cell, Simon Fisher Turner, Nick Cave, Paul Weller, Barry Adamson, Lydia Lunch, Zeke Manyika, Sex Gang Children, Yello, Caged Baby. After all these experiences she didn't quit the musical world as she's still active as a musician, dj, etc. This double edition of KICKABYE collects the only two 12"s she released under her name (in 1985 and 1988) plus a lot of unreleased tunes coming from the same period and new recordings of her performing four tracks she composed for Marc Almond. We have "The Frost Comes Tomorrow" (originally released on "The Stars We Are" by Marc Almond), "The Hustler" (originally released on "Mother Fist" by Marc Almond), "Blood Tide" (originally released on "Violent Silence" by Marc Almond), "Margaret" (originally released on "Untitled" by Marc And The Mambas). On these ones you can enjoy her touch and her capability to turn a piano melody into a romantic or a dramatic voyage. Also the unreleased tunes will amaze you, just check "Delirious eyes" (an outtake of the "Kickabye" E.P.) where her piano duet with strings sounding like a bullfight or "Senseless" (a song she performed with her later band Cactus Rain) where her voice is floating on piano, marimbas and percussions. The first CD, along with the original "Kickabye" version, contains also the Foetus version of "Burning boats" which was originally on the "The House Is Haunted (By The Echo Of Your Last Goodbye)" 12". The second CD contains three songs of recording session she did with Barry Adamson's production which were intended for a follow up to her E.P. "A place to belong", "Everything we do" and "Self" sounds like a mix between Marc Almond tunes and Aztec Camera and they sound really nice. "Story so far" and "Each day" are coming from the "Each day" 12" released in 1988 by Dinamo Records. These two mix introspection and pop with nice strings arrangements, piano and vocals. The sixth and closing track "Blue nabou" is coming from a Yello 12" titled "Vicious games". She met them when she was recording with Marc Almond in Bavaria during a pause and after a while they asked her to play into a particular jazzy electronic track. This is history and you won't miss it...
image not
available
anymore
Originally released in 2000 by Trisol and Invisible Records, THE HAND THAT FEEDS sees major names of industrial/experimental music scene of the past giving new life to classic Attrition's songs coming from their darkwave period. All the projects involved but Dance Or Die (they did a creepy short version of "I am a theif"), The Truth (they version of "Ephemeral" is a nice minimal ambient tune) and Flip Shriner (this one has been included here for the first time and "One of this morning" is sounding like an experimental nightmarish industrial track) opted for a dance floor/almost acid trance version of Attrition's songs. We have: "Cold Genius" Polaxe remix, "Waste not, want...more" D.O.S. remix, "Cosmetic Citizen" Stromkern remix, "Lip Sync" IT remix (IT was the other project of Nightmare Lodge's Ivan Iusco), "I am (Eternity)" Chris n Cosey remix, "White men talk" Morbus Kitahara remix (this is the less trance oriented track as it sounds like an orchestral, rock oriented upbeat tune), "The Mercy Machine" Attrition remix, "My Friend is Golden" Regenerator remix, "Acid Tongue" New Mind remix, "The Second Hand" Mark Crumby remix and "IAE" In the Nursery remix.
Dark / Gothic / Wave / New Wave / Dark Wave / Industrial Gothic
Edit (5171)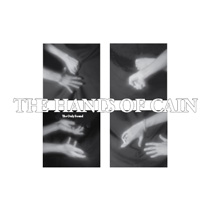 Artist:
HANDS OF CAIN
Title:
The Only Sound
Format:
12"
Label:
Annalogue Records
(@)
Rated:
Born in Greece from the ashes of the post punk band Ausschwitss, The Hands Of Cain didn't release nothing in their past and they lasted only during the 1983÷1985 period. They split up after recording two tracks in studio: "Deep Inside" (a mix of Simple Minds meet the last The Danse Society) and "The only sound". This vinyl album plus 7" E.P. is the first official release of the band and it contains a selection of demo, studio and live songs. They were coming from Athens and the line-up was: Dimitris Chorianopoulos (vocals, bass), Spyros S. Adam' Floros (drums), Costas Papakitsos (synthesisers) and Dimitris Stamatiou (guitar). Their music was a mix of post punk and dark wave pervaded by the characteristic melancholy of mid eighties' goth sound. All the songs have a strong bass/synth/drums section which duet with light distorted guitars and introspective vocals. The opening tune "In a dark cell", along with "Deadlips" and "Pristine passion", have been recorded in 1983 and are influenced by the post punk past of the combo and they are the ones I prefer. The following two tracks of Side-A have been recorded in 1984 and on these ones the sound turns into an upbeat melancholic wave vocally influenced by Bauhaus. Side-B has the only two songs recorded in studio and the three live tunes. These ones show how The Hands Of Cain sound changed by leaving dissonant melodies and increasing their melancholic side.
image not
available
anymore
Artist:
Mauerbrecher
Title:
The Brightest Heaven of Invention
Format:
Download Only (MP3 only)
Label:
The Fossil Dungeon
Distributor:
KlickTrack
Rated:
New Medieval music from The Fossil Dungeon, this time with an electronic twist. Kyrie could be considered a dark Industrial version of the classical original. This blends nicely into the next track which gets a bit more traditional sounding but then I was hooked by track three, "Hortus Conclusus". This an electronically enhanced Medieval track that will make you want to get up and jig'. This instantly went into my iPod favorites with five stars. I've played the track several times since listening to the album for this review already! Another great standout track is "Bagpipe Torture", a very odd mixture of Industrial and Techno influences with bagpipes. "Hagios Alexios" is a bit more traditional sounding and incorporates some great Medieval flute. The third standout in my opinion is "Metsaltir". This has some great hand drums and strings and is very Arabian/Persian influenced sounding. I love Middle-Eastern textures! "Backwoods" is very dark and brooding, a stark contrast to most of the album, and includes some electronic ambience which makes it sound like it could have come from a movie soundtrack. "Carmen Vernale" begins sounding like a May Faire and then electronics are added to take it into a more modern feel while maintaining the overall Renaissance/Medieval instrumentation and composition. Overall, this album is highly unique and very insteresting! I highly suggest it to anyone interested in various forms of music from Renaissance to Industrial

Dark / Gothic / Wave / New Wave / Dark Wave / Industrial Gothic
Edit (5168)
image not
available
anymore
Artist:
L'Ensemble Deux et Compagnie
Title:
Pelerinage
Format:
Download Only (MP3 only)
Label:
The Fossil Dungeon
Distributor:
KlickTrack
Rated:
Pelerinage is a Medieval music release from The Fossil Dungeon label, mostly known for it's gothic, darkwave, and neo-folk releases. L'Ensemble Deux et Compagnie is an Anglo/French ensemble from France. Their music tunes are varied but overall the album is like taking a step into the Middle Ages. Some tracks, like "Bizzaria d'amore", make me think of walking through the Bizzarre of shops. Others are like visiting a Medieval cathedral. Overall, this is a beautiful collection of works that will have strong appeal to anyone interested in the Renaissance and early Baroque period where these come from. Fans of the middle-ages or Renaissance Faire will be excited to add this to their collections! I have often looked for this type of music but not usually with any success aside from the few pieces one might find in the Classical music section. However, the works here are much more appealing and, in my humble opinion, sound more artistically performed and more authentic!