Experimental / Avantgarde / Weird & Wired / Glitch / Noise / Field Recording
Edit (9232)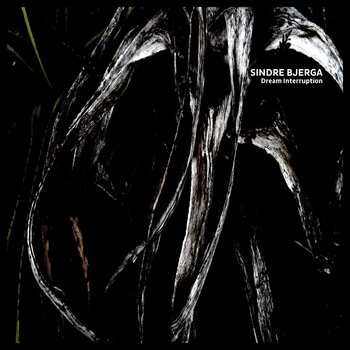 Artist:
Sindre Bjerga
Title:
Dream Interruption
Format:
CD
Label:
attenuation circuit
(@)
Rated:
Sindre Bjerga is an electroacoustic improvisation who works mainly with cassette players and amplified objects and his style is something closer to drone rather than to the destructured language of EAI. This release from Sindre Bjerga is an improvisation recorded during a tour of the Baltic which would represent an awakening from a dream.
Quiet noises and metallic sounds opens this release under a field recording background and, when the voices, mostly distorted by the slowing down of the tape, enter the scene there's the apex of the first part of this release. The second one is a quiet and meditative part based on quiet and isolated sounds while the third part is a drone that seems to enhance the noises which were the background of the part.
With a solid narrative: the falling asleep of the first part, the dream of the second and the rude awakening of the third, this release is a good example of how improvisation is not a casual juxtaposition of sound but is a movement with and end. It's worth a listen.
Artist:
Bande À Part (@)
Title:
Caixa-Prego
Format:
CD
Label:
Creative Sources
(@)
Rated:
This release by Portuguese trio Bande à Part - I'm not sure if they named their trio after the well-known movie by Jean-Luc Godard, one of the milestones of Nouvelle Vague including the famous dance scene by Anna Karina over Michel Legrand's music - is another relatively old entry from the pile of records by Ernesto Rodrigues' imprint Creative Sources that deserves attention. The most interesting aspect of their sessions is the total lack of a real leading instrument as well as an absolute simplicity: a simple melodic or sometimes just tonal phrase is the sparkling element of each session, it defines a sort of emotional framework that sounds like a rickety ladder joining two contrasting moods, the other instruments and wisely grasped resounding objects and percussive elements by Carlos Godinho acts like a light make-up. The more lengthy suite, the elegant central piece "Chapa 3" (Chapa is Portuguese for "plate", not slang Spanish for...well, many of you should guess) shows how they can gradually interchange rules (pay attention to the interesting interaction between Joana Guerra's cello and Ricardo' Ribeiro's soprano and bass clarinets) in the same piece, a sort of bipolar attraction where they play on harmonies like they got stuck a rubber band, which got continuously expanded and contracted. The percussions as mentioned earlier and objects by Godinho mainly sound like enzymes of this interactions, but there are tracks ("Chapa 2" and "Chapa 4") where their eruptions become prominent. Another highlight is the fuzzy final track "Chapa 5", sounding like an entirely drunk version of some stuff by King Curtis or Lalo Schifrin. Amazing stuff.
Experimental / Avantgarde / Weird & Wired / Glitch / Noise / Field Recording
Edit (9227)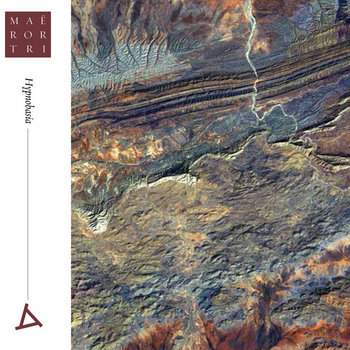 Artist:
Maeror Tri
Title:
Hypnobasia
Format:
CD
Label:
Zoharum
(@)
Distributor:
Alchembria
Rated:
The tape "Hypnobasia" was originally released in 1992 by the Italian label Old Europa Cafe and, according to the liner notes, was dedicated to all dreamers and this music is indended for nightmares and flowings. This is raw material, at the production level, so it's more visceral than thought, and is an opposite approach in respect to the one used in "Sensuum Mendacia" reissued with this release, and it's something vital.
The noises of "Vermis" open this release with an approach that overwhelms the listener as the track is a bunch of sounds piled up until they form a thick mass. "Drowning Into Hatred" starts as a more meditative track but evolves in an aggressive final part. "Tormentum" develops noises as they were sound while "Athanor" is a long drone track based upon noises slowly evolving. "Nuntius" closes this release with another meditated assault. This release collects also three tracks on compilations: "Augurium" which continues along the lines of the previous tracks, "Ecstatic Singing" which is more drone oriented and "Exilitas" that sounds as an outtake of "Sensuum Mendacia" as it's a track as hypnotic as a little unrelated to the rest of the release.
I quote the same statement written for the previous reissue: an obscure gem from the past which could sound underdeveloped at a structural level but reveals choices in the sound palette that anticipate their mature result some year later. It's really worth a listen.
Experimental / Avantgarde / Weird & Wired / Glitch / Noise / Field Recording
Edit (9224)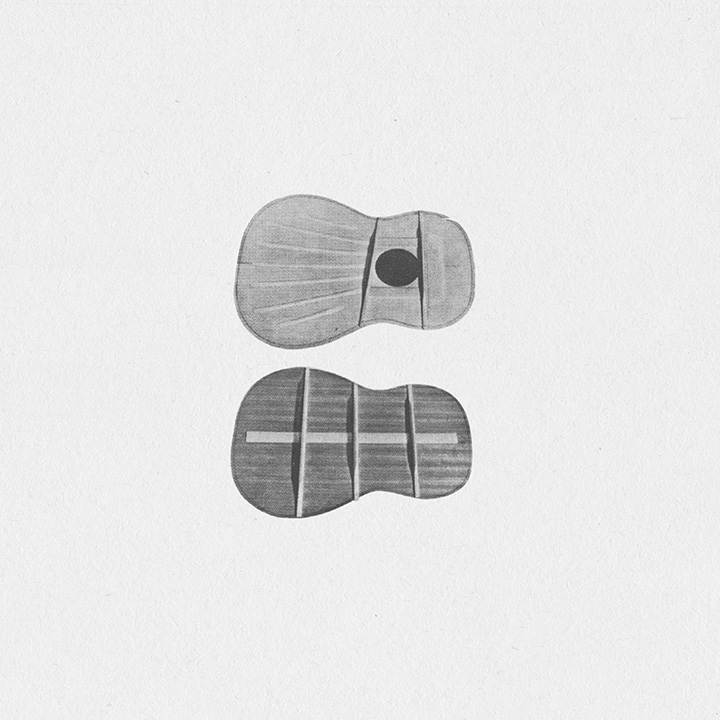 Artist:
Emiliano Romanelli
(@)
Title:
Tabulatura (Volume 1)
Format:
Tape
Label:
Terziruolo
Rated:
This release from Emiliano Romanelli, well known as a Tu m', documents a series of sessions performing an indeterminate composition for sixteen pre-recorded guitar loops and computer with custom software. This composition places itself in a path, almost a tradition, to create music using the same musical elements disposed in different ways challenging the notion of music as a written score which produces an invariable result. The musical output is a series of drones whose construction is multifaceted and demanding at aural level.
"Pattern # 45" quietly opens this release and exposes the structure of almost all track: a pivotal drone and the rest to generate resonances and peaks. "Pattern # 25" is based on doublings. "Pattern # 46" is rather short interlude to "Pattern # 22" which shows subtle nuances and a sort of movement in space. "Pattern # 38" tries a tonal movement and sound line an interlude to "Pattern # 49" which is closer, at a writing level, to "Pattern # 22" and the three track could even sound as a single track in three movements. "Pattern # 67" closes this release as a minimal track based on almost inaudible variations from the pivotal drone.
There's a research at a writing level that let the listener apparently disoriented as this release sounds new while it sounds old and this is due to the intention to push the boundaries at the meaning level rather than on the novelty one. It shows a path for further developments and it's worth an attentive listen.
Experimental / Avantgarde / Weird & Wired / Glitch / Noise / Field Recording
Edit (9222)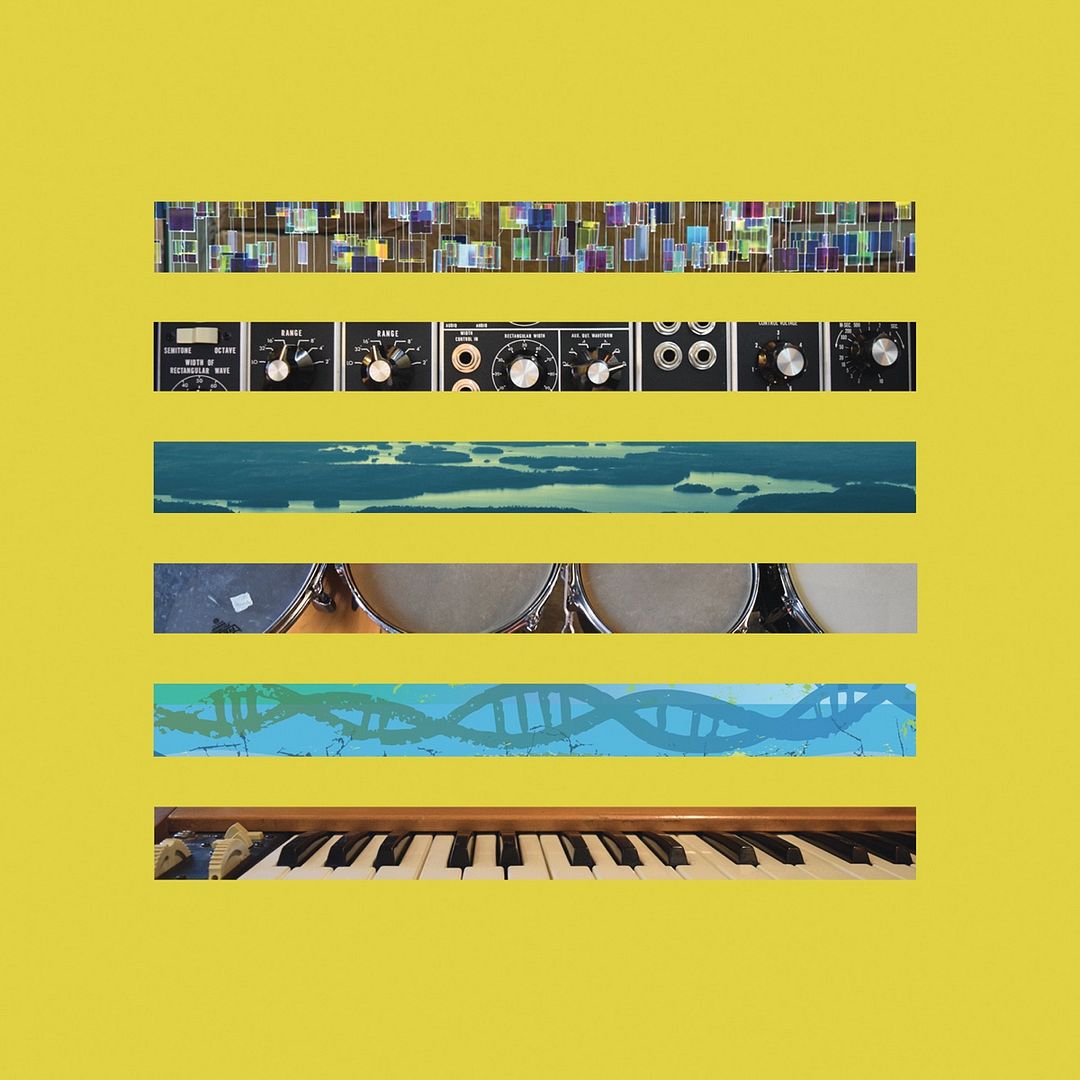 Artist:
Mike Olson
Title:
Six Projects
Format:
CD
Label:
Innova Recordings
(@)
Distributor:
Naxos USA
Rated:
Mike Olson's "Six Projects" provides just as many, if not more, compelling reasons to revisit the album. Even though at times audible information is sparse, and the album is perhaps on the long side at just over 55 minutes, I often found myself captivated, wondering what would happen next. I kept wanting to descend deeper into the sonic trove of his fragment-based compositions.

'What They're Doing', which was created from preexisting musical fragments performed by the contemporary music ensemble Zeitgest, very successfully invokes the spirit of Frank Zappa's so-called 'xenochrony' style of composition. Said fragments are layered and re-orchestrated to create a work that sounds simultaneously totally random and highly deliberate. And impressive!

20-minute-long 'Noopiming' is a single-movement a cappella choral piece in which the title of the work also functions as the text. Beautiful, brilliant chord voicings pierce the soul and ebb and flow in the form of primordial-inspired vocalizations. 'Noopiming' was inspired by the Boundary Waters Canoe Area Wilderness in Minnesota, a locale I have actually been to, albeit 20+ years ago.

'Implied Movement' and album-closer 'Shift' are similar in that Olson utilizes a Minimoog for both. Hello Minimoog: meet minimalism courtesy of a Big Muff distortion box! 'Implied Movement' has the distinction of employing repeated ostinatos, and though there is rhythmic similarity throughout, the patterns are slickly orchestrated by what the composer describes as "chance operations," which are created by random voltage applications. The driving motif of 'Shift' reminded me of a John Carpenter score, slowly pulsating amidst mutated voice samples.

"Six Projects" features performances by Zeitgeist New Music Ensemble, current and former Rose Ensemble singers, Dave King, Heather Barringer, Tom Kehoe, and Mary Danna.