A paroxysm got defined as an uncontrollable outburst, but also as the acme of a pathological process. In the (dim) light of such a definition, the twelve tracks of the third album by Italian producer Fabrizio Matrone aka Matter for the Ukranian imprint Kvitnu, which keeps on moving towards more and more interesting sonic directions under the baton of Kotra and Zavoloka, sounds paroxysmal. Whether a track focuses on viscerally industrial-driven mechanical pulsations ("Depth", "Pressure", "Column", "Surge") or gets wisely channeled towards more abstract territories and beatless movements ("Exsolution", "Stone" or the final "Ash", which sounds like the logical end of a series of repeated combustions), each moment of "Paroxysmal" enucleates a moment or a sound which seems to exacerbate both the electric dispersion of rhythmical patterns and the gradual annihilation of the collapsing buildings, laying on smashed frequencies and deranged tones. Even though it could be considered logically related to his previous act "Biorhexistasy", "Paroxysmal" could reasonably be considered a further step in the explorations of harsh atonal territories by Matter, who wisely digs them by shattered swarms, noisy resonances, piercing beats and other sonic strategies. Some of them could vaguely resemble stuff like Celluloid Mata, Synapscape or Klangstabil, but speaking, in general, they manage to amplify the bipolarity between a constant aural tension and an astounding attention to detail, which makes it sound less rough than you could expect.
Experimental / Avantgarde / Weird & Wired / Glitch / Noise / Field Recording
Edit (9159)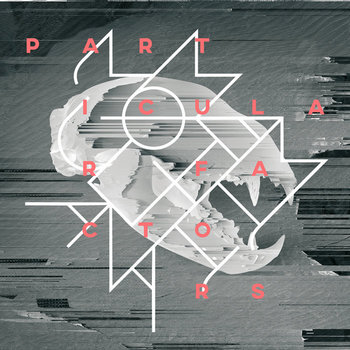 Artist:
Mammoth Ulthana
(@)
Title:
Particular Factors
Format:
CD
Label:
Zoharum
(@)
Distributor:
Alchembria
Rated:
After the well-reviewed debut album, the duo of Jacek Doroszenko and Rafal Koacki returns with another release where their sound is enriched and multifaceted. While, according to the liner notes, this released aims to "compose a story about an ancient community that uses the phenomenon of sound as a medium to express a deep connection with nature" the result is a little more complex. While Koacki, using ethnic instruments as animal horns or rattles, pulls the release towards world music territories, Doroszenko, using electronics or prepared piano, pulls towards contemporary or EAI territories so the album is based upon a constant tension between the two path which conquers the listener's attention.
The pulsations of "Antiphase" open this release dialoguing with the metallic drumming and the pipes to construct something between ethnic and ambient music; to further enhance this setup, the second part of this release is based on gongs and piano. Apart from the use of the rattles, "Throat" is more oriented on a meditate sound based on the resonances of the instruments. The soundscape of "UV Garden" is almost perfectly juxtaposed by gongs and bells while "Basilisk" is almost an interlude for pipes and percussions. "Carbon" returns to path where the timbres of the instruments are meditatively explored while "Sove" is almost aggressive as it explores the noisy properties of their sound. "Saurr" is an interlude starting as an abstract track evolving into a percussive one. "Baldr" is based upon the dialectic between slow sounds and fast ones so it sequences meditative moments to complex and fast ones resulting in the more fascinating track of this release. "Tombs" is divided into a meditative first part and a second one based on rattles and gongs. "Estate" is a noisy interlude so the percussions of "Ratatosk" introduce the final drones which close this release slowly ending in silence.
The complex writing of this release is at the base of a release which for one side it sounds as an evocative oriented release and from the other it sound as a contemporary release focused on the exploration of sound. Recommended for curious ears.
Experimental / Avantgarde / Weird & Wired / Glitch / Noise / Field Recording
Edit (9158)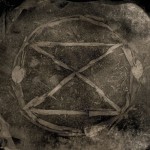 Artist:
Common Eider, King Eider
Title:
Extinction
Format:
CD
Label:
Cold Spring
(@)
Rated:
Common Eider, King Eider is a music and art collective mainly interested in soundtrack work for film and theater. This new release is presented as a "modern manifestations of ancient energies" which means that the sonic framework of this release is based upon a form of ceremonial music based on drones and percussion but, instead of being a meditative release, controlled explosion of sound creates moments of fury, or catharsis, that put this release closer to some experimental form of black metal rather than ambient.
The initial drone of "Extinction" starts quietly creating a ceremonial atmosphere until, at 3:00 mark, an almost black metal eruption marks the beginning of the second part of the track based upon a meditative, but aggressive, set based on buzzing guitar, screams and sparse drum beat which ends on almost pure silence acting as a background for reverberated noises. "Black Bough" is based on heavily reverberated sounds so all instruments lost his timbre to generate an abstract mass shored up by beats in the ending part. The more defined sound of "Crystalline Shore" let the drone's resonances emerge clearly so the transition from the first part, based on low frequencies, to the second part, based on high one, is really impressive. "A Wisp of Smoke, and Salem Burns" starts with a gentle guitar arpeggio accompanied by a cello doubled by the other instruments so the track slowly evolves in a crescendo metal oriented which closes this release as a catharsis.
While reworking well known musical codes, this release is well written an evocative enough and will be appreciated by all fans of ceremonial oriented, or pagan, music. It's particularly incisive the mastering at the threshold between defined sound and abstract mass as it underlines as the track are equally influenced by drone and black metal. It's really worth a listen.
Experimental / Avantgarde / Weird & Wired / Glitch / Noise / Field Recording
Edit (9157)
Artist:
Daniel Levin / Rob Brown
(@)
Title:
Divergent Paths
Format:
CD
Label:
Cipsela
(@)
Rated:
The third entry of improv-oriented Portuguese label Cipsela, the second I introduce on this webzine, comes from a couple of musicians that manage to show a significant talent in matching attractive dynamics and unconventional performative techniques. Hampton-born skilled saxophonist Rob Brown - the first time I listened to something by Rob was his second collaborations with well-known pianist Matthew Shipp - and cellist Daniel Levin from Burlington, Vermont, are good pals and shared their performative skills on many stages, so I won't say their paths entirely diverged on this release! The explanation of the title seems to refer to the hijinks by an airline company and the booking of a supposedly non-existing flight that struck the duo in Poznan, Poland, so that they had to delay this scheduled performance at Salao Brazil in Coimbra for two days. Such an experience could not have had but an influence on the frequent devious twists and turns by Rob on his alto saxophone that are often followed by that kind of tonal sequence by Levin that could be the perfect soundtrack for that kind of headache that could rise when you get stuck in urban traffic. Besides the last association, they cover a broad range of timbres, textures, gestures, chops and technical virtuosities, where they seem to look for matching points and harmonic and disharmonic balances by building more and more permanent bridges. A plenty of bridges that sound like collapsing over the 17 minutes of "Mutuality", the first improvisation, till a precarious equilibrium of "Match Point", the shortest improvisation after the long "Dialogue" in the middle of the performance. In spite of many "advanced" techniques, the listening experience they provided could be a useful introduction to "binary" improv sessions.
Once upon a time, the weirdly glorious cassette was almost a fetish for teenagers, and we could say that a similar importantly cohesive significance had some toy keyboards and first computers, which became a sort of medium of any kind of physical and mental disease in a rising capitalist greed society. Whether you consider such objects as shuttles for spiritual journeys or carriers of youngish escapism, many interesting stylistic languages got developed on the more or less hot ashes of punk and electronic music. One of the most unusual and less known ones emerged in the shadows of improvised cassette label and "nursery" of West Germany besides punk and krautrock by the inelegant fancy of really young rudimentary sound artists. This precious document belongs to that historical moment in the 80ies, when wave and industrial begin to meet synths in the rooms of well-fed and particularly skilled boys. You maybe won't imagine that the source of this 80-minutes lasting tape is the collection of formerly unreleased experiments on shoddy Casio synths, drum machines and synth emulators by many youngsters (mainly aged between 9 and 15...you will recognize their age by the teeny voices you're going to listen) that Grotesk, the tape label that Felix Kubin and his brother Max founded in their parents' house in Bergedorf when they were their mindless years as children of a supposedly opulent West Germany on Chromedioxid II 60 BASF cassettes. Considering their limited tools, you won't believe how cheeky babies - many reviewers labelled the scene as "Kinderbandszene" -, who named their neurotic and really bizarre experiments in likewise odd ways such as x2 - they signed some of the most incredible tracks of this collection, including astonishing intersections with "mature" classical music...tracks like "Bach", "Klavierstuck", "Gesang Badadam" are really excellent -, Intensive Styroporsymbole, Universalanschluss, Die Egozentrischen 2 - featuring a baffling stridency between the acerbic roughness of 8bit and electrocrappy sounds and the intrinsic meaning of their content - could have done...