Experimental / Avantgarde / Weird & Wired / Glitch / Noise / Field Recording
Edit (11045)
Artist:
The Strange Walls
Title:
Thirteen Dollar Cabs
Format:
Download Only (MP3 + Lossless)
Label:
Silber Media
After the success of their Droneuary project, in which they released a new drone recording from a different artist every day in a project that was intended to run for January and ended up running into March, Silber Media have followed up the daily release idea with an "August Fields" series, releasing a field recording from a different artist throughout August- and potentially beyond, by the look of it.

As I need to put an artist and title into this site in order to review, I've chosen one at random, but frankly it's worth highlighting and praising the whole series, which has thrown up some fascinating ideas so far. Also, all the releases are name-your-price on Bandcamp, so there really is no reason not to check out the entire series!

Many of the tracks are short. Some, like Shane De Leon & Jon Lodge's "Saw Chain", are very literal- unique sound effects or environments in a raw and abrupt form, that sound like the oddest items you might found in an old sound effects library. Offerings like Bryce Eiman's "Calendar", Azalia Snail's "Bernal Chimes" or Philip Polk Palmer's "Cricket Choir" offer up darker twists on some familiar environmental scenes.

Others, like "Thirteen Dollar Cabs" by The Strange Walls or Yellow6's "Birds Sea Underground Car Park", are more abstract, throwing together and juxtaposing contrasting sounds to tell open-ended wordless stories that vary from the terrifying to the amusing. Harsher and more heavily reconstructed examples include "violence and domesticity (for Abbas Akhavan)" by Determinist?, giving something for the lovers of darker noise. Premature Burial's "Fire In The Sky" takes a fireworks night recording and cuts it up into a found sound drumkit and forms proto-techno rhythms with it, making it something of an odd one shot in a series that's mostly rhythmless.

Most items are around the five minute mark, but there are longer pieces as well, many of them documents of everyday life. Subspace Annex's "Officespace" forces you to pay attention to the everyday office noises your brain was cancelling out, adding delays and reverb to throw them into relief, while CNSNNT's "Commute" is an 80-minute multilayered hum of muffled motorway noise, and similarly "I Perso La Corva" from The Grishnobler brings distant sounds of modern life and travel into the peripherary of a sandpapery soundscape. REMST8's "Thunderstorm" and Electric Bird Noise's "doohrobhgien eht dnuora klaw a" do exactly what it says on the tin, albeit backwards in the latter case.

Some of the pieces have brief explanations on their release pages, citing the sources, and some don't require any explanation- but some, like The New Schwansteins "Fatal Eggs", are decidedly mysterious. I haven't got a clue what's going on there, at all.

A fascinating series, at a name-your-price level, that's very worthy of attention for any lovers of found sound or experiments with ambience both light and dark.
Experimental / Avantgarde / Weird & Wired / Glitch / Noise / Field Recording
Edit (11040)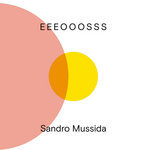 Artist:
Sandro Mussida
(@)
Title:
EEEOOOSSS
Format:
12"
Label:
SOAVE Records
(@)
Rated:
The composer presents this release as based on the possibility "to pause, to observe and listen to the richness, the details and nuances of the timbres", so this is a work in three movements ("EEE", "OOO", "SSS") for electric guitar, bass clarinet and cello samples and every instrument has its own tuning. With this approach, the linking element is not the melodic line but the harmonic one so we are roughly along the path of minimalism.
While this is apparently static music, as there's not immediately recognizable repetitions, there's a movement in timbre which is as slow as linear and makes a remarkable use of the acoustic properties of the Church of S. Giusto in Volterra as the nave, the transepts and the choir have different reverbs. The result reminds the listener that music is not an abstract object but it's the result of the relation between the sound source and the environment in which it evolves; so, the slowness of the tempo is tied to the possibility that the environments acts as an instruments with his partials added to the sound of the instruments to generate what is percepted by the listener.
This release is mostly targeted to fans of minimalism as the theoretical framework of this release is rooted in this genre but it doesn't use any repetition of a catchy melodic line so it's closer to what it's commonly referred as sound art than the people's concept of minimalism i.e., a form of modern classical. This is a somehow demanding listening but it will be awarded by music of great beauty. Recommended but listen with care.
Artist:
Erkki Veltheim
Title:
Ganzfeld Experiment
Format:
12" vinyl + Download
Label:
Room40
"Ganzfeld Experiment" is a single 44-minute work, pitched as an audiovisual work for electric violin, video and signal processing, but it is being released as an LP and I've only been sent the audio, so I am reviewing it on its sonic merits only.

Finnish-born, Australia-based Veltheim is a violinist, in a word, but he describes his practice as spanning "noise, audiovisual installation, improvisation, notated music, electroacoustic
composition and multidisciplinary performance"- and it's the latter rather than the former we get here. Violin tones are barely recognisable as the source, especially at the beginning of the work, as they have been bathed and deconstructed by processing, pulsing and transformation into something decidedly more electronic in texture.

Instead the result is more akin to a crisp, lo-fi proto techno, with gradual speed and amplitude changes applied to gated and harsh metallic tones for something that's a little sandpapery and a little dark sci-fi. Tone shifts draw out a form of melody that has the appearance, superficially at least, of randomness. Around fifteen minutes in arpeggios begin to form, followed by more distinct melodic pattern loops, offering a more overt compositional structure without really changing the sonic make-up. The natural progression for the melody is into frantic chaos, which duly follows, but by the final stretch of the listen, steadiness and flatter drones have been reestablished, giving a sense of coming full circle.

A couple of times, the pulsing fades away so thoroughly that it becomes inaudible, leaving behind nothing but crisp flavoured noise with echoes of rhythm in it- and it's this level of variation that keeps enough listener interest to make it appealing, and the cyclical structure adds to that somewhat. Harsh for certain tastes, and perhaps lacking in variety for others, I'd still regard this as a strong bit of work in the rare field of violin-meets-noise.
Artist:
Ensemble Neon
Title:
Niblock/Lamb
Format:
CD + Download
Label:
Hubro
"Niblock/Lamb" is the rather prosaic name for Ensemble Neon's performance of "To Two Tea Roses" by Phill Niblock and "Parallaxis Forms" by Catherine Lamb. The two twenty-something-ish-minute ensemble drone pieces, both composed within the last decade, make excellent companions, displaying patterns of similarities and contrasts that make it a rewarding two-chapter listening experience.

"To Two Tea Roses" is relentlessly steady, a plateau magically generated from a large number of ebbing and flowing parts that manage to almost cancel one another out indefinitely, with no beginning or end yet somehow the feeling of progression that you can't put your finger on, a progression that manages to prevent something so flat from being tiring.

"Parallaxis Forms" has the same broad timbre, but is far emptier. Individual drawn-out elements, most strikingly vocal sounds but also strings, suddenly find themselves in solo or very thinly layered environments where their separate textures can be more easily discerned. Melodic change is introduced, deliberate beginnings and ends of pitched notes with such length and sustain that the performance requires both athleticism and finesse, which Ensemble Neon clearly have in abundance. Calming, bordering on romantic, it feels like quite an indulgent experience.

A beautiful and intriguing pair of supremely slow works with a velvet touch.
Experimental / Avantgarde / Weird & Wired / Glitch / Noise / Field Recording
Edit (11027)
Artist:
Foot and Mouth Disease
Title:
Forever is Composed of Nows
Format:
3" MiniCD
Label:
Inner Demons Records
Rated:
Foot and Mouth Disease is the work of Lawrence J. Patti, who hails from Rochester NY and describes his music as "mangled electronic splatter." Other than that, I couldn't find a lot on this project, so let's dive right into this release. First off, this does not seem that mangled, nor does it seem splattered. Disc one is nicely composed electronics, however. Overall, it resists a consistent style, but it lives up to the evocative title, as each track serves as a slice of life. If there is one thing tying disc one together, it is an emphasis on bass. "Nows 2" features heavy bass with warbling synth tones. "Nows 3" is low bass with distorted bass percussion. "Nows 4" is a wonderfully melancholy track that has quiet, plodding drums over a slow synth line. "Nows 7" begins with heavy dark ambient bass along the lines of Lustmord's "Heresy" before ending abruptly and switching to a short bass-driven composition. "Nows 5" buzzes along with some overlapping drones and percussion that would be quite at home on a soundtrack. Disc 2 switches gears somewhat, as "Grand Jester 10" brings out the whimsical side of life with analog synth lines that fall over themselves like a slinky down a staircase. If "The Smile 9" is meant to evoke a smile, it's the nervous smile of someone lost in an unfamiliar town long after the streetlights have gone out and most people have gone to bed. There is a sense of dread embedded in the track that works quite well. "The Smile 10" is a spacey analog track that is reminiscent of 1950's sci-fi sound effects. This is the sound of the mad scientist's lab. Along the same lines, "Grand Jester 5" is nothing to laugh about. This is well done analog noise that threatens to dissolve into feedback at any moment but just manages to hold it together, albeit with a healthy dose of distortion functioning as the tie that binds. Finally, "Nows 1" takes a sudden shift with calm guitar strumming over synth drone that is almost peaceful after the rest of the disc, but still maintains a sense of unease. Overall, this was a very nice listen if you like your soundscapes with a bit of an edge to them. This is noisy, but not noise, and manages to be a bit foreboding, but not cheesy. It's nice to find something with a sense of balance between light and dark. This set weighs in at around 40 minutes.