Experimental / Avantgarde / Weird & Wired / Glitch / Noise / Field Recording
Edit (9180)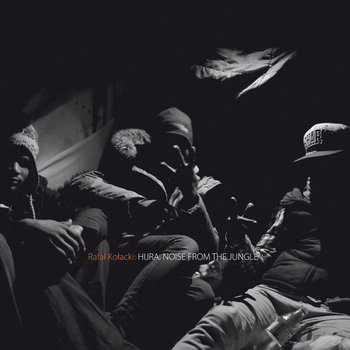 Artist:
Rafał Kołacki
(@)
Title:
Hijra. Noise from the Jungle
Format:
CD
Label:
Zoharum
(@)
Distributor:
Alchembria
Rated:
This release is based upon recording of music events and everyday life made in a temporary refugee camp called The Jungle in Calais, France. This field recordings document the result of the interactions of various nations in a relatively small area. Apart for the political relevance of a work around a theme, immigration, so present in public debate, is shows how music is present in everyday life; while music is almost a background in modern times, traditionally it was a part of specific moments of human interaction e.g., religious rites, and this recordings shows how this element remains present in african based ethnic groups.
But the sense of this release is not on the role of music but, as the liner notes printed on the cd clearly states, it's on the role of the document as a political act. As the refugees closed in the jungle, and called inhabitants by the author, are not citizen but are in a sort of limbo without a precise role, these recordings show them in a first place as humans and this is a political statement in a period when they are seen are a political problem. So, the role of the field recording is to capture the sound of their life without the indulgence of the sad representation of the trapped refugee but, in some recordings, as people which could even celebrate the fact that they are alive.
As the inner cover shows a plate where three hands are taking their food depicting how they can share the few they have, the recordings show how "they lost their homes and families but still retain what is the most precious: human dignity" as the author writes. Talking about music on this release would mean miss the point of this release: documents show what thought cannot. A remarkable release.
Experimental / Avantgarde / Weird & Wired / Glitch / Noise / Field Recording
Edit (9168)
Artist:
Ernesto Diaz-Infante (@)
Title:
Tunnels
Format:
CD
Label:
Kendra Steiner Editions
(@)
Rated:
As most releases from this artist, Tunnels has a personal reason: impressed by the news of 32 Palestinian tunnels discovered during the 2014 Isreal-Gaza conflict, Ernesto Diaz-Infante decided to compose a peace conceived as a mantra of peace healing the horror of the desperation represented from their creation.
From a structural view this is a further development of the strumming technique already enjoyed in the previous release so it sound as centered on a single chord with slight variation and resonances so sometimes the chord sound pure and sometimes some notes escape from the harmony cage and even the pulsation of the strumming varies. The effect is something that progressively changes while remaining static and could be quiet resignation or clear headed rage.
It's a release that could sound repetitive or boring at first sight but at a closer listen is full of details and … emotions. It's one of the purest form of music of static along with loop music. Absolutely recommended for fans of minimal music.
Experimental / Avantgarde / Weird & Wired / Glitch / Noise / Field Recording
Edit (9167)
Artist:
Kallee & The Lunar Trio
Title:
Nushtur
Format:
CD
Label:
Zoharum
(@)
Distributor:
Alchembria
Rated:
This release is perhaps the first release from this obscure project whose almost no information is available. From the album's liner notes this release "induces trance based on low-pitched, repetitive melodic phrases emerging from sonic magma" and, more precisely, is along the path of some minimalism based on the development of a fistful, even less, melodic cell so it's something at the threshold between hypnosis and boredom.
The first track, "Nox", is based upon slight modifications of simple melodic phrases so it's more hypnotic than repetitive. "Nox-Lunaris", instead, is a track from low pitched and barely audible frequencies which ebb on the two side of the audible spectrum. "Nox-Lux" closes this release with a crescendo of a melodic cell which slowly evolves.
An uneasy release to decipher as it's as hypnotic as almost undeveloped as too relying in a form tied to a repetition sometimes too predictable to be effective. While fans of repetitive music could rather enjoy this music, the others could be disappointed.
Experimental / Avantgarde / Weird & Wired / Glitch / Noise / Field Recording
Edit (9166)
Artist:
Andrew Chalk, Ralf Wehowsky & Eric Lanzillotta
Title:
Yang-Tul
Format:
CD
Label:
Cold Spring
(@)
Rated:
This is a reissue of a vinyl only release on Anomalous Records in 1998. The three artists involved are real prime movers of post industrial music: Ralf Wehowsky, well known as a member of P16.D14, and Andrew Chalk are active from the '80s while Eric Lanzillotta is best known as the founder of the label which published this release and other key releases in the '90s, even an AMM release (At the Roundhouse).
The first side of this release is from Andrew Chalk reworking the sound materials of Ralf Wehowsky: A fluctuating complex waveform opens "Wycha" which is juxtaposed by a fluctuating noise; their dialectic stands until a drone begins and stats to overwhelm them but not completely.
The other side is from Ralf Wehowksy reworking sound materials from Andrew Chalk and Eric Lanzillotta: "Chalawy", is opened by a deep bass interrupted, after less than a minute, by the emerge of a drone acting as a background for a bunch of samples adding a sense of evocative landscape as noisy as relentless.
It's a work of subtlety and mass where sonic details and slow developments are close to noise and meditation is close to action. There's no need to use a bunch of word to describe the reissue of a great work. Absolutely recommended.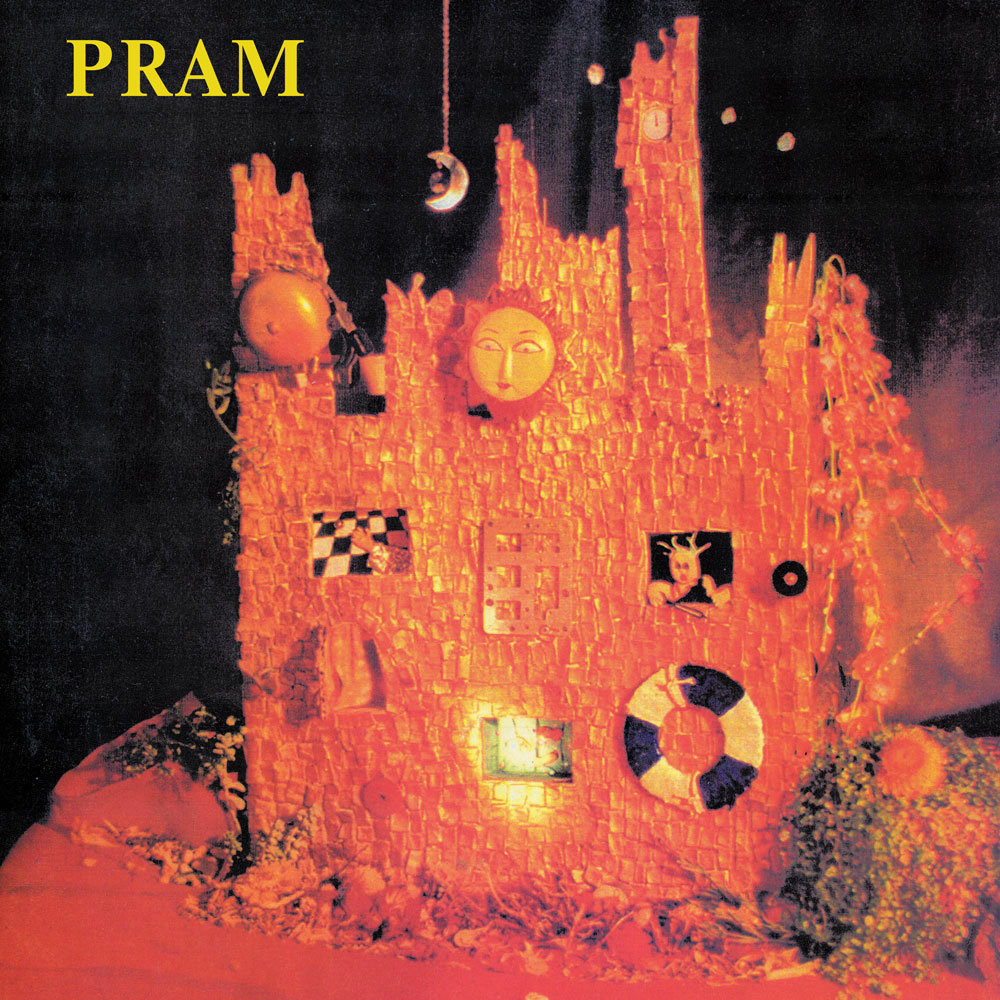 My better-late-than-never journey into the discography of Pram continues with their second reissue on Medical Records: 1994's Helium. This time around, the deluxe reissue is on yellow wax. Like the previous reissue (The Stars Are So Big, The Earth Is So Small, Stay As You Are) there has been no remaster. Again as before, it's a welcome decision, for music exuding a similarly dynamic, low-fi mixture of mild aloofness, humour and instrumental experimentation.

'Gravity' seems to begin the album in a similar vein to The Stars Are So Big..., with a tense atmosphere somewhat analogous to that of its opener 'Loco'. There's clearer audio this time, which brings out and bumps up across the spectrum the rapid drumming and dramatic, quick motifs of the keys. Between them wavers a similarly climactic, fraught cello line that eventually descends into pulsing lows and upper squeals.

But with the second number, 'Dancing on a Star', the band find a much more satisfying balance between accessible songwriting and odd, exploratory experimentation. The strange, rather improbable mix of sounds makes plausible the idea of many different potential versions of the song; of a kind of arbitrariness. Yet at the same time, these individual elements really complement one another surprisingly well. The thin bubbles of the ascending bassline, the bold and varied synth play ranging from Radiophonic Workshop-esque spacey wobbles and bloops (an MS-20 perhaps? I'm no expert) to the stop-start tinkling of miniature bells; the characteristically restless drumming; Rosie Cuckson's usual bashful, dreamy vocals. Overall, it's bewildering, but also captivatingly energetic and warm. The other outstanding songs are 'My Father the Clown', with its uneasy waltz and smokey, beatless, instrumental final section; the handsome, protracted, jazzy "Blue" and the closer "Shadows", which blends verses of synthesised traditional folk with a fidgeting, instrumental chorus of metallic rhythms, brass and synth.

In the liner notes to the vinyl reissue of The Stars Are So Big, Cuckson recalls that the music of the band was "democratic" in the sense of representing every member's individual interests to the point of compromise, with nobody completely satisfied at the end. This explanation undoubtedly applies to Helium as well. It's the sound of multiple interpretations and interests wrestling over the songs' themes. The result is ambiguity; like the kind associated with shoegaze, only expressed in complex, ineffable, proggy nuance rather than an arresting overload of output. The fabulously queasy 'Little Angel, Little Monkey', which resembles some demented, speedy descendant of lounge lizard music, is the most impressive example of this.

In spite of all the supposed tension, there's something about the predominantly gentle, wry messiness of this unpredictable, ambitious and lovely music that convinces me the band were probably having a great deal of fun.