Experimental / Avantgarde / Weird & Wired / Glitch / Noise / Field Recording
Edit (10246)
Artist:
Zenjungle
Title:
Fragmented Lives
Format:
LP
Label:
Midira Records
Greece-based Phil Gardelis uses his Zenjungle alias to offer up a 36-minute mish-mash of styles that blends both soft and harder-edged drones, and white and processed noises with some jazz saxophone, long violin-like notes and distorted dark guitar-like thrums into a genre-spanning arhythmic multi-stage sonic bath.

Digitally it's one track, but on vinyl it's split into two halves, "Anticipation" and "Realization". "Anticipation" in the press release cites the Greek elections and reflects an optimism that positive change was approaching. But tellingly from the title, the second half is darker, with the emphasis more on distortion and the melancholic violin work, the realisation being that the new dawn is neither as bright nor as imminent as Greek people wished for.

There's an aptness to the word 'zen' here, an inherent balance that is maintained despite the flow and ebb of different layers resulting in something that, despite its harsh edges, ends up being surprisingly meditative. The varying combination of different layers keeps things gently moving in a steady stream, never challenging, never too disorientating, leaving you with a strangely warm-yet-sombre mood at the end, which in terms of this work's purpose, should certainly be regarded as a success.
Experimental / Avantgarde / Weird & Wired / Glitch / Noise / Field Recording
Edit (10243)
Artist:
Noone
Title:
How doth the Little Crocodile Improve His Shining Tail
Format:
CD + Download
Label:
Midira Records
The mysterious Noone (as in "no-one")'s first physical release is a single 60-minute work, but there's a variety of flavours in it as it unfolds.

The headline genre would have to be ambient drone, with windy synthetic washes, slow glass-like hints of melody and hollow atmospheres pervading, but there are also twists of much whiter, angrier noise (particularly in the slightly misleading opening moments). There are also production touches that feel like electronic beats and glitches that may have begun as techno but which have been slowed, warped and processed so extensively that they're now they're totally out of context, just an echo of their former sounds. Occasional other elements, like distant conversations, some more glittery synth pads, and more conventional lonely piano notes and suspense-laden string notes, are temporary visitors.

In one sense this feels like rather structureless, by-the-numbers drone work with some over-familiar aspects and a lack of distinguishing characteristics, but the result holds together into a fairly coherent and melancholic hour, bookended by some of its oddest parts. Not perhaps the most accomplished or distinctive of drone pieces, but still a journey worth exploring.
Experimental / Avantgarde / Weird & Wired / Glitch / Noise / Field Recording
Edit (10240)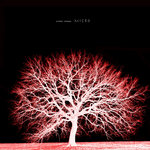 Artist:
Silent Chaos
(@)
Title:
micro
Format:
CD
Label:
Eclectic Productions
(@)
Rated:
Silent Chaos is the project of Marta Noone and Ugo Vantini whose first output is a release influenced by "the archetypes buried in the collective unconscious". By the way the musical structure, heavily relying in the use of electronic tools, is deeply rooted in a sort of Raster Noton oriented minimalism so, even in his austere elegance, seems not so tied to the premise of the liner notes.
The first track, "Odysseus's Journey", starts quietly and evolves using circular phrases and progressive accumulations until a beat introduces the second part of the track more static as based on drones. "Ab Origenes" starts as a noisier version of the final part of the previous track until there's a change of direction towards the disposition of sparse sound elements in a quiet background noise. The synthetic sounds of "Technological Monk", even if places in a structure a little too predictable, are carefully chose. The movement of "Insania" is enhanced by his relatively short duration and "Eleusi" closes this release creating an evocative atmosphere alternating quiet moments and rhythmic ones in a cohesive soundscape in the background.
Even if it's a little underdeveloped as the tracks seems too long for the musical material on which are based, there's a certain craft in the sound elements revealing the abilities of the artists involved. Nice but only for collectors.
Experimental / Avantgarde / Weird & Wired / Glitch / Noise / Field Recording
Edit (10239)
Artist:
Sebastiano Carghini
(@)
Title:
tpeso
Format:
12"
Label:
Kohlhaas
(@)
Rated:
This new release by Kolhass is a single sided LP with a composition by Sebastiano Carghini which is presented as a work developed mainly with concrète objects whose sounds explore velocity and movement.
The track starts exposing noises as rhythmically denoted as sounding as placed in a particular place; this metallic barrage of sounds is not the representation of the movement of a clock but it's instead the environment among the listener. While it's more a sequence of small track, a sort of musical blog, than a coherent whole to the point that the central part is close to certain reductionism, as they borders silence, while the others are trying to fill the spectrum even if in a spartan way.
In just 15 minutes he packs more ideas than most ambient project in a full length release, a little too demanding for the casual listener but it's truly rewarding. Recommended.
Experimental / Avantgarde / Weird & Wired / Glitch / Noise / Field Recording
Edit (10231)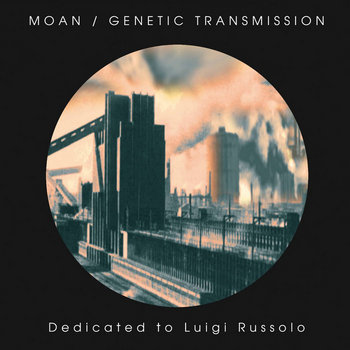 This release is a proper split album of Moan and Genetic Transmission which pays a tribute to Luigi Russolo. The Sadej's piece is the recording of a sound installation for an exhibition called "Man at work" while the Twardawa's piece is a reconstruction of piece whose master tape was lost. Properly enough both pieces were developed using metal objects as sound sources and not traditional instruments.
The track by Moan, Men at Work (Ludzie Przy Pracy), is a reference to the influence on the Futurists of the working environment so it's full, if not of the sound sources itself, of elements which seems taken from a factory and have that sense of unstoppable movement which fascinated Russolo more than a century ago. The track by Genetic Transmission, Przebudzenie Miasta, sounds instead more influenced by the Intonarumori as it's a long juxtaposition of noises; by the way, distant enough by the thick masses of the genre and closer to the subtle juxtapositions of musique concrète. The quiet crescendo ends in a play for the two stereo channels which takes the listener towards a car factory.
While it could sound as a little too adherent to the ideas exposed in "the Art of Noise" then the question is if they could have done otherwise as this album is a tribute to that book. A small classic.