Experimental / Avantgarde / Weird & Wired / Glitch / Noise / Field Recording
Edit (9844)
image not
available
anymore
Artist:
Filtro
(@)
Title:
Riflesso
Format:
Tape
Label:
Upside Down Recordings
(@)
Rated:
Filtro is the project of Angelo Bignamini and Luca De Biasi that lay down the drums, used in bands like The Great Sanuites and Satantango, and take modular synthesizers and tapes to create a work along the path of certain minimal techno which uses a cold sound, crafted tweaking knobs, to create abstract and clean musical structures. In this framework the use of tape is a disruption of this clear musical surface into a canvas with the insertion of a figure that is the concrete sound.
The first track of this tape, "Riflesso Part1", starts with a pulsating beat above a sort of granular noise that is gradually overwhelmed by radio voices when the beat starts to achieve a little complexity and the overall frame begins to blur. "Perno" is a shorter and minimal track based on the contrast between the minimal synthetic sounds and the field recordings. The second side of this tape begins with "Statore" where the field recordings act as a field of reality as the modular synthesizers seems the accompaniment of a movie scene. "Riflesso Part2" closes this release with the accomplishment of creating a real merge between the concrete and the synthetic sounds.
Even without moments of unusual originality, this debut shows a reasonable sense of form and a fluency in the use of their means. It could be a sure pick for fans of the genre.
Experimental / Avantgarde / Weird & Wired / Glitch / Noise / Field Recording
Edit (9835)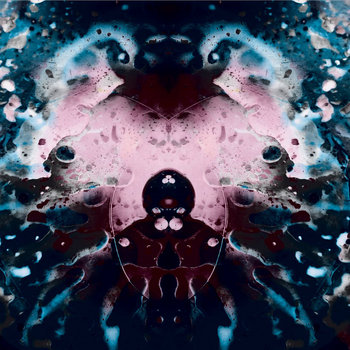 Artist:
Expo 70
(@)
Title:
Live in the Pit - KFJC 89.7 FM
Format:
2 x CD (double CD)
Label:
Zoharum
(@)
Distributor:
Alchembria
Rated:
Expo 70 returns with a new release which collects two concert made for KFJC, a Californian radio, where Justin Wright explores the most krautrock oriented parts of his sound. While this element was somehow balanced by the presence of other members, especially in "Frozen Living Elements", it was the core of "Corridors to Infinity" of which this two concerts seem his reenactment using guitar.
The first live, "August 20, 2008", starts with a sort of heartbeat and the distant resonances of the guitar; after a meditative first part, the guitar solo seems to introduce a more rock oriented part but, instead, it evolves into a part where sparse notes float in silence and then there's the psychedelic part focused on the distorted notes of the guitar which stands until the drum machine introduces the final part of this live based on dreamy atmosphere created by the highly reverberated notes.
The second live, "November 6, 2010", features only Justin Wright and starts with the long notes of a moog and evolves in a first part of drone music until, with the entrance of the drum machine, there's a small ripple in the straight lines generated by the drones; then, the track is channeled into a dialectic with silence as very quiet and sustained sounds acts as a sound representation of stars in the sky.
The greatest quality of this release is also his gravest issue: the music of Expo 70 is deeply rooted in a tradition with the consequence that there's no particular difference with their other releases; so, their fans will have another release to love and listen until the end of times but the others would ask themselves if they are listening just another release. By the way, I lines up with the firsts.
Experimental / Avantgarde / Weird & Wired / Glitch / Noise / Field Recording
Edit (9834)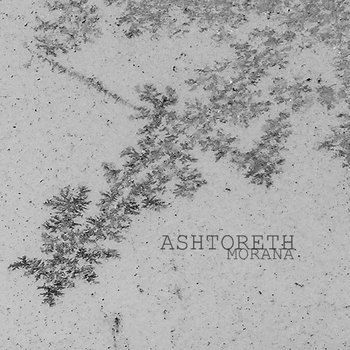 Artist:
Ashtoreth
Title:
Morana
Format:
CD
Label:
Unexplained Sounds Group
(@)
Rated:
Ashtoreth is the project of Peter Verwimp whose music is mostly based on guitar and voice and it stands among the path of those who apply electronic music structures to canonical rock instruments; or, in other words, they create drones. As he dedicated this release to Morana, a Baltic and Slavic goddess associated with the idea of death and rebirth of nature, he use moments of quietness and even noises to modify the static framework associated with this genre and develop a narrative out of it.
The droning guitar of "Hyberna" opens this release introducing the listener into a sonic landscape where clean sounds, distorted ones and quiet moments are juxtaposed with a certain equilibrium. "Kla Ng" starts quietly and evolves in crescendo where continuos tones are juxtaposed until, at their zenith, the track returns in the quietness where it begins. "Tymor" is a long meditation in two parts: the first one is based on sparse reverberated notes of the guitar while the second one is based on drones constructed with tones changing without solution of continuity which have its development in "Waní Yetu" where the drones acquire mass and impact generating a vague sense of timor.
While at first sight could seems a derivative release of drone metal, it reveals a deep understanding of sound construction and could be considered as those drawing that could seems simple when seen at a distance but reveals themselves as a miniature. It's really worth a listening.
Experimental / Avantgarde / Weird & Wired / Glitch / Noise / Field Recording
Edit (9833)
Artist:
Nytt Land
(@)
Title:
Fimbulvinter
Format:
CD
Label:
Cold Spring
(@)
Rated:
As most project associated with tradition genres, bands as Nytt Land are relatively unknown until they were published by a label with some visibility. This Russian project is based on ritual Northern music using traditional hand-crafted instruments and their lyrics are based on the sources from Poetic Edda, performed in original Old Islandic. So, all tracks are named with the poem, usually Völuspá, perhaps to help the listener with his research. While this kind of music is associated with the lied, in western European tradition, and his dependance from the text, this album reminds how, in other traditions, music is a central part of rituals and so, in certain tracks, the rhythmic element, associated with the dance, emerges as a key element and in other the low frequencies of the jow harp are tied to the spiritual element of music as they are closer to the didgeridoo's one perhaps with the use of some effect.
The first track, "Dauði Balder (Völuspá, 31-35)", is based on a jow harp and a spoken word with a structure to the typical ritual music based on drones. "Gullinkambi (Völuspá, 42-44)" is instead a folk track whose rhythm is marked by the drum and the melody underlined by the tin whistle. In tracks as "Ár Var Alda (Helgakviða Hundingsbana I, 1-4)" emerge how there's electronics in the background to add a layer of modernity. "Fimbulvinter" is based on the dialogue between the jow harp and the cantle whose mystical attitude is balanced by a track as "Gjallarhorni (Völuspá, 46-48)" which is basically a dance track while "Fenris Kinder (Völuspá, 40-41)" and "Hittusk Æsir (Völuspá, 7-10)" try to juxtapose the two path of their music. Under a drone, "Sal Sér Hon Standa (Völuspá, 64-66)" is a return to the song form. If "Surtr Ferr Sunnan (Völuspá, 52,57)" oscillates between dance moments and the declamation of the text, "Bróðurbana Sínum (Hávamál, 89-91)" closes this release with a form that could be even defined as rock. "The Last War" and "Winter Day" are instrumental bonus track exploring the structure used in the title track which leaves the path of a traditional song.
Certain subtleties and the use of electronics create a release that, under the curtain of the traditional form, has some elements that create a bridge with other form as dark ambient or ritual music so it could be enjoyed by a wider audience than expected. A nice release.
Experimental / Avantgarde / Weird & Wired / Glitch / Noise / Field Recording
Edit (9817)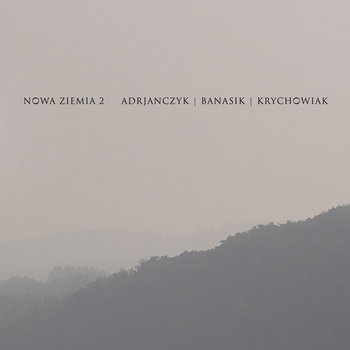 Artist:
Nowa Ziemia 2
Title:
Adrjanczyk | Banasik | Krychowiak
Format:
CD
Label:
Zoharum
(@)
Distributor:
Alchembria
Rated:
Nowa Ziemia is the project of Artur Krychowiak, a guitarist who seems somehow influenced by certain post-rock. After his first obscure releases, Nowa Ziemia 2 is the name of this collaboration whose result is two duet with Dawid Adrjanczyk and Micha Banasik. This music stands on the path of some post-minimalism where the basic form is modified with the introduction of elements from ambient and especially EAI.
The first track, "Banasik & Krychowiak", starts quietly with a drone in the background and a sort of guitar loop and it evolves slowly as the noises in the background starts to emerge from the musical settings, the guitar begin to articulate small phrases and the drone continues his evolution. The field recordings which close the track introduce the listener into the second track of this release, "Adrjanczyk & Krychowiak", which starts as an abstract track based of continuos mass of sounds, closer to continuous tones rather than drones, and during this evolution the guitar evolves into a strumming until, at half of his length, the track returns to a drone and reverberated chords of the guitar and goes into a sort of meditative psychedelic rock.
Apart from some lenghtiness, this tracks shows some ideas to escape the limits of a writing that is derivative of his models and underline how improvisation could be useful to add some color to a grey palette. Nice but only for collectors.