Experimental / Avantgarde / Weird & Wired / Glitch / Noise / Field Recording
Edit (10011)
Artist:
Fail
Title:
Dated Six
Format:
3" MiniCD
Label:
Inner Demons Records
Rated:
Fail is the work of Dan Fox, who is also the man behind Inner Demons Records and Loss. As such, he likely needs no introduction (but if you need one, I did an interview with him for Chain DLK). This disc is one track that weighs in at 14:14 titled "160708," which I would guess is when it was recorded. If you are expecting the symphonic power electronics of Loss, you will be disappointed, because this is much more raw and noisy, but still has some of the same foreboding feel. "160708" is an exercise in repetition. First we have a pulsating and plodding bass line over improvised noisy guitar and synth, which then gives way to machine-like pulses that give the feel of being in a factory as blasts of noise assault your from different sides. At times, it sounds like you are being attacked in an 8-bit video game as the factory grinds on. It changes enough over time to keep from getting too monotonous, while maintaining enough consistency to keep continuity. The notes for the disc say that it was recorded live at The Venture Compound, and that is the feel that you get from the disc. If you want to get a taste of what Fail would sound like live, this is your chance. And it sounds like it would be an interesting show.
Experimental / Avantgarde / Weird & Wired / Glitch / Noise / Field Recording
Edit (10010)
Artist:
Fail
Title:
Dated Seven
Format:
3" MiniCD
Label:
Inner Demons Records
Rated:
This is the second Fail disc that I will be reviewing, so let's get right to the music. "130112A" begins with piercing, high pitched noise that immediately wakes you up. There are heavily distorted voices that only sometimes come into focus, so it is hard to make out what is being said. This gives way to staticy noise while the high-pitched noise continues on. About 4 minutes in, the track shifts gears and becomes more of a pounding 6/8 beat over bass noise. Overall, this is harsh, but not as interesting as some of the other Fail work that he has done. But if you want to annoy your co-workers with high pitched noise, this is one to play over the speaker system. "090212B" closes out the disc with a beautiful slab of nose wall. A good mix of high and low frequencies, with a great rumbling foundation and voices destroyed beyond recognition and buried beneath a mountain of noise. By far the more interesting of the two tracks. For me this is a mixed bag, as high-pitched feedback is not really my thing, but "090212B" delivers the kind of low end noise that I really enjoy. This disc weighs in at around 21 minutes and is limited to 42 copies.
Experimental / Avantgarde / Weird & Wired / Glitch / Noise / Field Recording
Edit (10009)
Artist:
Conure
(@)
Title:
From Below
Format:
3" MiniCD
Label:
Inner Demons Records
Rated:
I have known Mark Wilson, the man behind Conure, for over 17 years now, and if my chronology is correct, I managed to release his first track on a split for Zaftig Research with Stolen Light, Goose, and Imperial Floral Assault Unit (which then spawned 15 Degrees Below Zero). Over the years he has consistently put out interesting music that bridges the gap between noise and ambient, and this release is no exception. Conure takes the listener on an aural roller coaster ride, as the synth drones with bits of static that lull the listener into a sense of complacency suddenly give way to a wall of feedback that sounds like you are standing on the shore just as the tsunami rises from the ocean floor to carry you away. Bits of analog bleeps and other field recordings (a car engine turning over repeatedly?) pierce through the feedback and static to keep it interesting. About 13 minutes in, there is some breathy vocals peeking through the noise, but for the most part it is unintelligible. About 17 minutes in, there is a nice counterpoint of squealing noise and a pleasant synth line echoing along. It's all about balance here, but the noise definitely wins the battle until everything dissolves in a puddle of line noise. Overall, this is an interesting piece and Conure's skill with using feedback is akin to Arcane Device's "Also Sprach Zarathustra." Although the two are quite different stylistically, both are able to use feedback as something to be celebrated, rather than eliminated. If you want it noisy, this is definitely one to pick up, but get it soon because it is limited to 42 copies. This disc weighs in at around 21 minutes.
Experimental / Avantgarde / Weird & Wired / Glitch / Noise / Field Recording
Edit (10005)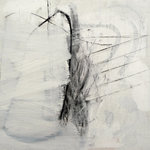 Artist:
Simon Whetham
(@)
Title:
InTolerance
Format:
CD
Label:
Kohlhaas
(@)
Rated:
In the presentation of this opus, Simon Whetham uses the term Tolerance in both ways: the mechanical meaning of the imprecision that could be accepted to ensure that elements fit together and the social meaning of the recognition of a different culture. As usual for him, this is release is based upon sounds, mostly field recordings, from various venues around the world; so, it becomes also a moment to state in the lines notes that crossing borders should be "a basic human right".
This piece starts almost quietly with a buzz until a metallic beat introduces a field recording interlude where small sounds emerges from a background noise and when the noises returns, immersed in a pure silence, they moves around the audial field and the track begin to evolve around relationships: between electronic sounds and organic i.e., derived from field recordings, ones; between quiet sections and loud ones; between clean and metallic sources and noise ones. So a couple of things are significative in the analysis of the track: the background noise that is properly the unintelligible mass of sound in which we are immersed in almost underlined and acts as a way to mark a difference between the part where sonic details emerge from a complete silence; a couple of guests, Active Crossover:Mooste and Eamon Sprod, are present in delimited parts of the track as a further hint that this is music requiring a dialogue with the listener.
As the track evolves, listeners used to hear compressed tracks that occupy all the environment are challenged to search sounds in a certain place while in other moments are faced with surrounding noises and this could be also seen as a political commentary or a representation of the factions in the cultural field. Almost essential.
Experimental / Avantgarde / Weird & Wired / Glitch / Noise / Field Recording
Edit (10004)
Artist:
Yasunao Tone
Title:
AI Deviation #1, #2
Format:
CD + Download
Label:
Editions Mego
It could be described as quite brave as a musician to help create computer software capable of analysing your previous musical work and using neural networks to 'compose' a new piece of music in your style automatically. It could open you up to accusations of predictability or being monotonous. It could even make you redundant. But that's what well-established Japanese multimedia artist Yasunao Tone has done here, with the help of some New York State Council grants and Prof. Tony Myatt from Surrey University in the UK, who arguably deserves equal credit on this release. The results are, well, inconclusive.

The result is two "AI Deviation" pieces, each over half an hour long, which are exercises in unpredictable electronic pattern synthesis. It's immersively noisy- glitches, white noise patches, squeals, risers, rumbles, squelches, Radiophonic Workshop-style analogue laser-style electronic effects and general mess pervades. Quieter patches are few and far between. Traditional tonality is defenestrated and the listener's ear is tantalised with pitch layering that occasionally, almost accidentally, drifts into complementary pitches before skitting away quickly into discord and unhinged screeching. Some extreme stereo separation adds to the sense of alienation between parts.

Something so abrasive, arrhythmic and superficially random is perhaps one of the easiest musical styles to auto-generate (somebody with a more middle-of-the-road taste might refute whether this is music at all), but save for the press release, you could happily believe that this music was written by a human- albeit a tense, attitude-heavy human in a grumpy mood and with a love for very awkward noise.

So if I can script a computer program to write these reviews for me, then the circle will be complete.