Experimental / Avantgarde / Weird & Wired / Glitch / Noise / Field Recording
Edit (9514)
Artist:
Elektra
(@)
Title:
Elements of Fragments
Format:
Download Only (MP3 + Lossless)
Label:
Blowpipe Records
(@)
Rated:
When last we heard of Elektra Dekker back in 2015 she had forayed into Madonnaesque electropop with her EP, 'Suicide Siren.' The thing about Elektra's music is that you never know what you're going to get, and 'Elements of Fragments' is nearly as far away from 'Suicide Siren' as can be. First, there are no drums or percussion on any of the four tracks, except for the title track. Accompaniment is minimal (Keyboards and synthesizers only) and Elektra's voice is the main element throughout. What I am struck with most about this EP is how much Elektra reminds me of Jarboe on it; the less abrasive side of Jarboe of course. I think Elektra has a better voice, but I have always enjoyed Jarboe's work, and perhaps that's why this resonates so well with me. Most of the tracks are rather melancholic, with the possible exception of the title track, "Elements of Fragments" which sounds like Kate Bush going off into experimental electronica. The words on that one are sort of spoke-sung like poetry, rather than the full-blown melodies of the prior tracks. There is a lot of emotional depth to this EP, and the minimal musical backgrounds only serve to enhance it. There are two additional bonus tracks that I missed out on - "Atlantinea" (Asian Mix) and "Skin" (Stripped Instrumental) which you only get if you buy the download. Interestingly, the tracks "IFeel" and "Skin" were recording and arranged in 432Hz as opposed to the conventional A=440Hz, just a semitone step down difference. Some seem to think 432Hz is a better, more natural and relaxing frequency, but that's something that's been debated for a good long time. Why not download these songs yourself and make up your own mind as to how they affect you. I suspect that 'Elements of Fragments' is a transitional work for Elektra, and who knows where she will go on her next release.

Experimental / Avantgarde / Weird & Wired / Glitch / Noise / Field Recording
Edit (9510)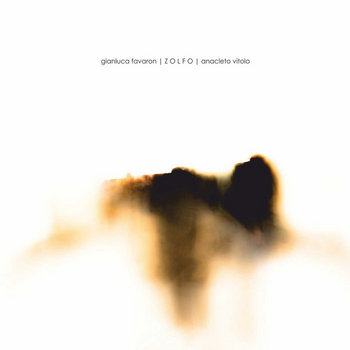 Artist:
Gianluca Favaron | Anacleto Vitolo
(@)
Title:
Zolfo
Format:
CD
Label:
manyfeetunderconcrete
(@)
Rated:
"Zolfo" is the result of the collaboration between Gianluca Favaron and Anacleto Vitolo, both of them known for many interesting release in the past years. While Favaron is probably best known as one half of Zbeen, this is the first Vitolo's release that I hear and I must admit that he was able to accompany his partner towards his most visceral release.
The field recordings of "Starting Point" open this release introducing the synthetically generated sounds and immediately the equilibrium of the two components emerges under the influence of noise. "Zolfo" is a journey from the initial noise to the final drone while "Infrasound" is based on filtered field recording and cymbals creating an atmosphere of attention and meditation and "Discourse 12" marks the gradual return to thick masses of sound which surrounds the listener. "Fold-in" is a quiet moment of musical rest based on minimal lines of sound while "Reflection" is instead a juxtaposition of many sound sources. "Oblivion" closes this release with a precise layering of sounds which creates a soundscape quietly ended by field recording accompanying the listener to everyday life.
A collaboration based on the use of an other language to break the boundaries of his own and results in an enjoyable release where noise is not synonym for masses of sound but for complexity. Recommended.
Experimental / Avantgarde / Weird & Wired / Glitch / Noise / Field Recording
Edit (9509)
Artist:
Luka Fisher
Title:
Mind Drone Business
Format:
Download Only (MP3 + Lossless)
Label:
Silber Records
(@)
"Mind Drone Business" is a 6-minute mini-EP, made up of three prototype ambiences that blend plaintive repeated guitar notes with mellow synthetic chords and richly layered and processed ambiences.

"Mind" is an arrangement of mostly traditional-sounding sparse guitar and piano improv over synth pads, "Drone" is a strong and more simple tense dissonance around a single note, while "Business" is a more complex layering of old telephone and modem sounds under a sinister loop apt for a sinister approach scene in a horror movie.

The seemingly deliberate lo-fi presentation of the artwork (complete with misaligned text and spacing in the booklet) strangely misrepresents music which is actually very polished, balanced and mature- and which is so incredibly short that it mostly just serves as a sampler or placeholder for a longer Luka Fisher album which ought to be somewhere in the works.
Artist:
Athana
(@)
Title:
Invisible Colors
Format:
CD
Label:
West Production As
Rated:
It's always hard to define or getting into to a new Athana album deeply and being able to write a review after few times you listened to it. For sure I could mention the fact that sometimes it reminded me the twenty years old Sylvian / Fripp collaboration, even if "Invisible Colors" is more dark and multifaceted. Maybe I could mention that its free spirit is able to bring you at the edge of different musical worlds that you can call: progressive, experimental, free jazz, fusion. Into this worlds you can hear the guitar gently weeping or crying out loud its pain helped out by the other instruments that sometimes create a spacey ambience (like on "The Elders Too") and then a strong energetic background (like on the opening "So Obvious"). I could mention also that for this album Alf collaborated with great musicians such as: Stewart Copeland, Gary Husband, Ivar Kolve , Giovanni Apprendi, Christian Hovda, Astrid Kloster, Tor Yttredal plus the guys of the band Torgeir Nes og Øyvind Grong. Sure, I could do that, but I'm note sure if I could give to you readers the right feeling I had. The forty one minutes of the album are able to catch you for the whole length if you give to the music the right attention, as well as leaving you indifferent if you don't give to it the right time and the right approach. For this reason I asked help to Alt Terje Hana and decided to make of this half review and half small interview.
Here's to you Alf Terje Hana...
---
On this album there is a dark underlying tone…the world situation is really going in the wrong direction and it makes me sad.
I also tried to bring in a bit from my early inspirations from the seventies: prog, heavy and all that (Gentle Giant, Zappa, Weather Reports).
Every song has an extra dimension. "Silent Warrior" is my take on looking out from the inside of the helmet of the "Mountain" in Game Of Thrones, or similar war guys. "The Elder Too", it's me going to an elderly home twice a week for two years, where my father staid until he died on May this year. I learned to respect the old people sitting there, with lots of stories and experience to tell. You can feel the timeline ticking away. It's also a bit inspired by Weather Reports.
Also I was so lucky to get both Gary Husband, and Stewart Copeland to join in (I´m by the way being invited by Gary to join his new project Gay Husband´s Trackers as his guitar player). "Berlin Spheres", is a result of a week in Berlin, just hanging and absorbing atmosphere. "Sea Of Change" is a cry for new directions to survive the insane leaders, that just care for ego and money. I tried to put in the call from the siren of the sea, that lures the ships to wreckage. Hope this will make it easier to understand my mysterious ways…
------
At this point, I think that you'll have all the informations you need to get into "Invisible Colors" and digging it as much as I did.
Experimental / Avantgarde / Weird & Wired / Glitch / Noise / Field Recording
Edit (9506)
When Silber Records, who often send EP's that are only five minutes long in total, offer you an over-six-hours, 98-track compilation of leftovers and studio floor scrapings, from an artist whose twelve previous albums you're not familiar with, do you dip into it and treat it like a sampler? Or do you listen to the whole collection in a single sitting and see if it can stand in its own right as a listening experience? I tried the latter, and six and a half hours later, have mixed but mostly positive feelings about it.

Remora is Brian John Mitchell's solo project, blending guitar drones, feedback, effects, soundscapes and heavy atmospheric processing into an output that's got a slightly familiar avantgarde feel to it. Sonically it's not a revelation. Sometimes the slowly-evolving industrial textures are like a comforting yet dissonant bath, an opportunity to take a relaxing holiday mostly far away from structure or rhythm.

The decision to include what feels like every single leftover that could be found on tape or disc feels like an almost arrogant refusal to assess each piece's merits, resulting in a mixed bag. Pieces like "We've Only Just Begun" and the excellent "Framb" are fully realised post-punk atmospheres, flirting on the outskirts of white noise in a slightly Resonance Association-like manner, easily deserving of expansion in their own right. "Slow Ghost" is a hypnotic mood that could have been taken on its own hour-long evolution.

Other tracks however are failed dead-end experiments that understandably didn't earn their place in any of the previous 'proper' albums. Tracks like "Nemo" are harmless noodling, while tracks like "MB1" are cathartic messing-about-after-a-bad-day-at-the-office pieces- we've all done that and enjoyed slapping discordant sounds and painful distortion as a way of relieving tension, but most of us would rather delete the results than share them. Vocal snippets like the rather daft "Hangin' Tough" (the weirdest New Kids On The Block cover you will ever hear- seriously) and a liberal smattering of fairly awful but mercifully short bedroom-style song recordings (among them "For The Love Of Ravens", "Love Song", "The Running Man", and "Hope For Christmas") frankly make you wish the collection was entirely instrumental.

Towards the end of the collection there are a range of much longer drone pieces, some of which are seemingly live in front of an audience, such as "The Heart That Kills" and "When The Blood Has Turned To Dust". Four or five of these gathered together could easily have formed a solid hour-long drone album in their own right, and if you can be bothered to playlist them into a workable order, you can build your own tracklist with them. While I might not revisit the whole six-hours-plus collection in a hurry, I'd happy repeat-listen to an hour's worth of this drone material.

Other oddities include "They Feed At Sunrise", which feels like an exceptionally long intro to a prog rock concert, and the semi-synthetic Americana tones of "I Need New Pedals For Christmas". "Headkick" sounds like it's itching to break into EDM, but never quite starts, and "Dance Anthem 116" is the sound of somebody messing around with synthpop keyboard presets for a few minutes. "Improvised Tinkering" is a rather neat bit of sound design that, again, would have been worthy of a longer independent life.

With a bit of thoughtful curation "Scraps & Scrapes" could have been made into a seriously impressive three- or four-hour package (preferably an instrumental one!). As it is, its formlessness and slightly over-frequent dead ends and very rough-edged vocal ideas leave it feeling a bit underbaked. That being said, at time of writing "Scraps & Scrapes" is a 'name your price' offering on Bandcamp, so if you only choose to pay a price equivalent to a regular album, there's easily enough quality material in here to make it a worthwhile listen.