Experimental / Avantgarde / Weird & Wired / Glitch / Noise / Field Recording
Edit (9583)
Artist:
Jos Smolders
Title:
Nowhere- Exercises In Modular Synthesis And Field Recording
Format:
Download Only (MP3 + Lossless)
Label:
Cronica Electronica
The "Nowhere" in the title is initially a barren place, the first three minutes of the opening track little more than faint geiger-counter-like glitches, before being crashed into by industrial electronics and barely discernible vocal declarations that form a jolting chaos for a couple of minutes, before disappearing as abruptly as they arrived, leaving only a radiophonic workshop-esque scenario of meandering tones.

This largely sets the tone for the entire work, which is substantially improvised, in Smolders own words "letting things flow and interfering only when necessary", "I have left the idea of a preconceived/designed composition", "there is only a vague idea before I start recording". Large expanses of gentle scientific, sometimes sci-fi ambience are occasionally gatecrashed by sudden and acrid assaults of white or discordant noise so abrupt they ought to carry a health warning; five minutes into third track "For Rudy Carrera" being a prime example. "Song For Maya Deren" is like REM sleep briefly troubled by monsters, before the sleep of "Up Up And Back To 1982" mixes distant hums with vinyl crackle sounds akin to rain on a window before, once again, the nightmares return around the six minute mark. This evaporates, warm bottle-music arpeggios arrive, but these in turn are crushed into lo-fi, 8-bit 4-bit and beyond. It's a pattern that repeats unpredictably and it's certainly not always pleasant.

Were it not for the rather petulant sudden storms that whip up irregularly, I would be full of praise for the confidently sparse, measured soundscapes that are created here, a form of contemporary digital remodelling of music concrete that forms the larger part of the work. And while I certainly wouldn't want to suggest that music should be anaemic or palliative, in this case it's the furious interludes that don't complement the whole, and a more measured temper throughout could have left this as a very elegant album, and it's the cacophony-free pieces such as track 2 "NowHere" and track 6 "NoWhere" (do you see what they did there?) that are the strongest.
Artist:
Eric Wong
(@)
Title:
YYSSN
Format:
CD
Label:
Creative Sources
(@)
Rated:
Minneapolis-born Hong Kong raised and Berlin-based guitar performer Eric Wong is the author of this amazing release on Portuguese label Creative Sources, named after the initial of each of the five pieces he collected here. Since the opening track "Yut", where he interlocks fast tapping, rubbing and pizzicato on his guitar together with sound processing that could let you think he's trying to change the state of matter of this amalgamation of guitar-driven sounds (if you can imagine audible elements as a physical entity), a listener can quickly catch his full command of the devices he handles as well as the inventiveness of his approach to the instrument. I particularly enjoyed that sort of stressing test that Eric proposed on the central track "Saam", where decaying low tones that disfigured the sound of guitar follows almost five minutes of over-strained and over-compressed guitar tones - a technique that sound reprised in the last part of the track -, and the bizarre "Sei", where the listeners can imagine that Eric managed to render an imaginary alien shop of cuckoo clocks by a weird alternation between a strange chirping and sudden cogs of such a chirping stream. The starting point of the other tracks - "Yee" and the final "NG" - are isolated guitar chords, that he gradually processed and dissected according to an approach that could let you think of unexpected and unrepeatable moments of manic lucidity by an experienced guitarist.
Experimental / Avantgarde / Weird & Wired / Glitch / Noise / Field Recording
Edit (9575)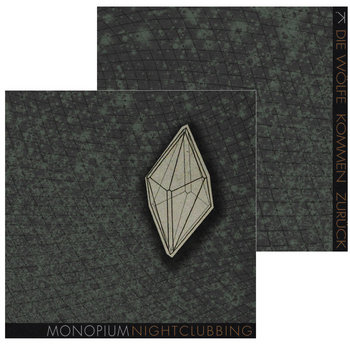 Artist:
Monopium / K.
(@)
Title:
Nightclubbing / Die Wölfe kommen züruck
Format:
CD
Label:
Zoharum
(@)
Distributor:
Alchembria
Rated:
This split release features two of the most interesting projects around: Monopium, with their crossover between music concrète and improvisation, and K., with their music centered on hypnotic rhythmic structures. For this album, they were inspired by krautrock but Monopium worked on the most experimental side of it while K. on the typical rhythmic structure known as motorik.
The Monopium's side, called Nightclubbing, is opened by "Kraut Rock", a track developed upon field recordings of a crowd, some noises and the typical drumming of the period, so it sounds as a sort of live recording in a club with a sharp channel separation (two noise generators for the two channels and the drum in the middle). While the previous track was mostly noisy, "Nightclubbing" is more meditative and based on samples manipulation of a voice recording which moves upon the stereo field. While "The First Impression" uses a voice samples and his manipulations on the left channel, noises on the right, "The Other" is a noise crescendo based on sinewaves and radio.
The K.'s side is based on another structure: the first track, "Introwolf", is based on an hypnotic melody developed upon single reverberated notes and a peculiar rhythmic structures which seems repetitive but has various skidding. The first part "Steppenwolf" is closer to kosmische musik as it's based on layers of synth until the drums marks the second part of the track where the guitar creates a rock environment. The almost martial beat of "Outrowolf" is the base for atmospheric synth lines which create an impressive sonic spectrum above whom the beat evolve into a completely deconstructed one.
While Monopium confirm themselves as one of the most interesting project around, K. is the surprise of this release which sound as travel though time and a celebration of a landmark period of music. Almost a must for everyone.
Experimental / Avantgarde / Weird & Wired / Glitch / Noise / Field Recording
Edit (9559)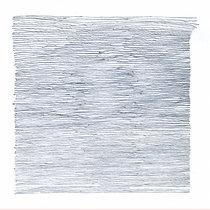 Artist:
Gintas K
(@)
Title:
Low
Format:
CD
Label:
Opa Loka Records
Rated:
This release from Gintas K is an exploration of a form that could be vaguely defined as glitch but with a sharp sense for the construction of song. The track of this release are short pieces where sound elements which are usually used in long composition are deconstructed into miniatures that could be even enjoyable by listeners of more conventional music.
Upon a context of small noises, "pri" exposes an almost pop melody while "pazr" relies on a slow theme and "git" is almost a noise song focused on sharp sounds. The accumulation of sounds makes "tas" a track which start quietly and ends in a surrounding way while "geras" is based on sustained sounds. In his complexity, "po" sounds as a minimalistic piece and "jodds" oscillated between clean sounds and distorted ones. "gg2" uses the amplitude envelop to creates oscillating masses of sounds and "ziu" uses noises without creating a thick mass of sound but instead generating a sort of melancholic melody while "arsi" is an aggressive track constructed with the same elements and "zrtQEW" closes this release with a quiet ambient watercolor.
This album is a nice example of hijacking an experimental genre into a vague form of pop music without being trivial and with an impressive sense of measure. It's really worth a listening.
Artist:
Krishna
(@)
Title:
Ascend To Nothing
Format:
CD
Label:
Silken Tofu
Rated:
Some seconds of electronic lubrication - a sort of very quick auto-tune - and the 36 minutes lasting drone-like ascensional track by Krishna, a newly signed project by experimental techno maker Vincent Koreman aka Drvg Cvltvre - and the bicephalous jazzy grind noisy duo Dead Neanderthals by Otto Kokke (saxophone) and Renè Aquarius (drums), turns its thrusters on. The intake by these Neandertals is somehow dead, as Aquarius just adds a 4/4 muffled beat while Kokke plays a single almost constant (effected) sax tone - he opens gain just after ten minutes, closes it back after further three minutes and plays this game till the end of the session -. The primary varying element is the electronic bleeps that Vincent makes boiling and bubbling over the whole drone - these gurgling input sometimes sound like the noise of those plastic calling cards, when they got beaten after a slight bending -. The final result of this almost static interaction is something in between a supposedly psychedelic session by Fuck Buttons and the first seconds of the cartoon theme song of the Italian version Great Mazinger (I admit that I repeated 'Mazingaaaaa' during the listening of "Ascend To Nothing"! Check it here, if you want to have an idea of what I'm talking about: https://youtu.be/bMI8RCVXsno !). After their propulsion reaches the acme around 32-33 minutes, the fuel starts getting lower and lower... that's how this ascension to nothing, recorded at the Extrapool studio in Nijmegen (the oldest city in the Netherlands) in July 2015, tragically finishes its enjoyable ride.