Experimental / Avantgarde / Weird & Wired / Glitch / Noise / Field Recording
Edit (9257)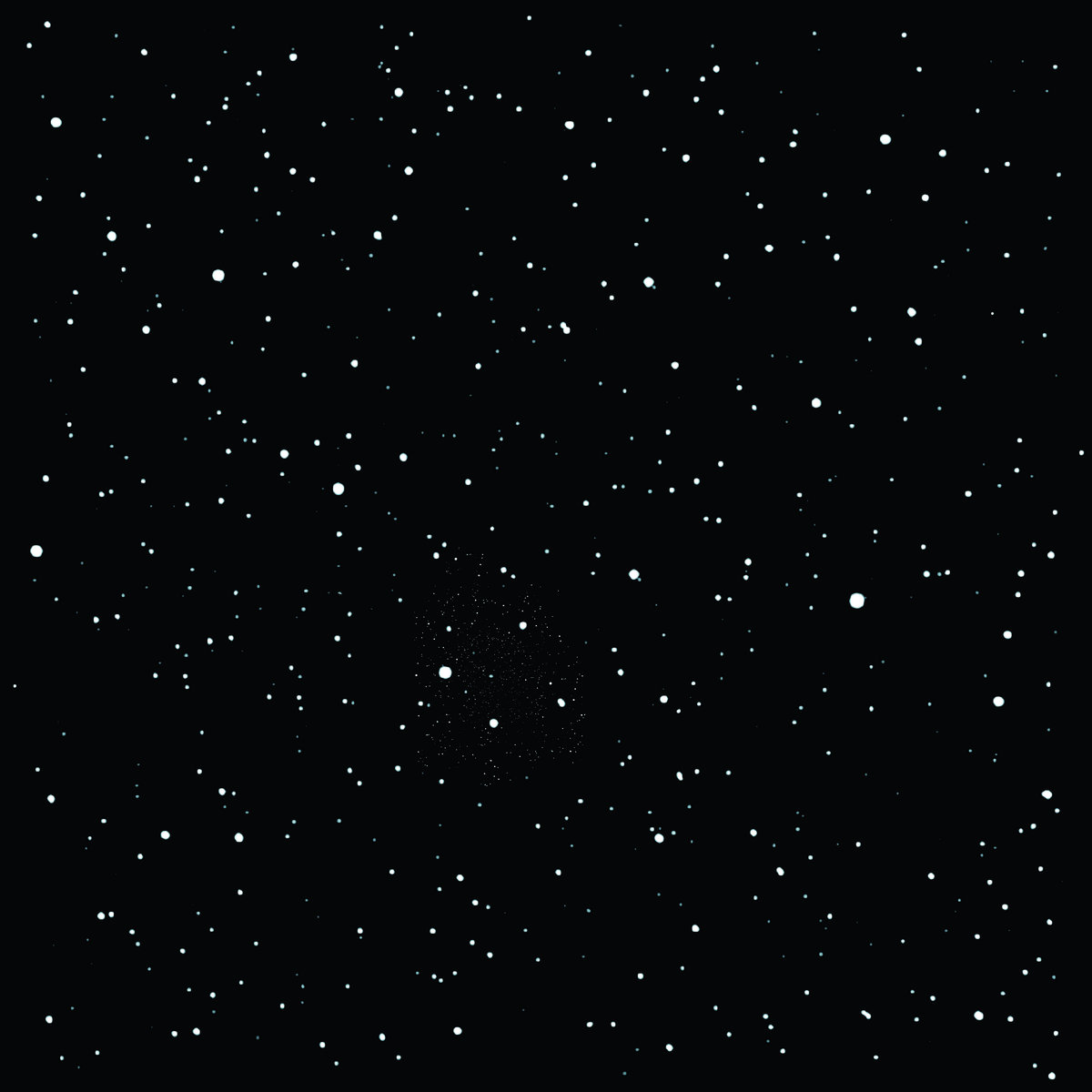 Artist:
VV.AA.
Title:
Nebulullaby
Format:
12"
Label:
nebularosa
(@)
Rated:
The first release by Nebularosa, a new label devoted to experimental electronic music, collects a bunch of tracks reworking the format of lullaby music. The ancient art of creating music to make babies sleep is interpreted in various ways as an example of consciousness-altering music. From a musical perspective, this release oscillates between almost reasonable lullabies as "Bailalice" by d. R. e. G. S. which is a dreamy sonata for tones, "Blue Heron" by Samuel Hertz whose videogames sounds reminds at a child age, "Fading Out" by Erich Barganier inspired by tunes for glockenspiel "Two Minutes In The Canteen" by Adrian Carter which mocks a recognizable pop tunes, a typical strategy for a lullaby which has to be reassuring and "Yo Gaba Gaba" by David Jason Snow, a track which is able to cradle someone. The other side of this release is more canonical experimental tunes as "Radiguelising Babies" by Thor Magnusson and "Sea organ 2" by Claude Heiland-Allen which rely on drones; "The Stars" by Repl Electric and "Untitled_blue_red" by Victor Zappi based on strange melodies and an arcade tune as "lullaby_in.c" by 0xA. Noise tracks as "Thorium" by Robert B. Lisek and "Discontinuity" by Marta Zapparoli close this release as a call for adulthood.
A really well crafted release, the digital version has a peculiar image for every track and even notes, that let a bunch of artists express on an uneasy theme. So, even if someone run out the spot, who cares? A nice release and a good business card for the label.
Artist:
Prostitutes
(@)
Title:
Ghost Detergent
Format:
12"
Label:
Spectrum Spools
Rated:
The first thing that I do, I admit, when this release popped out of my box was humming the truthfully easygoing 80ies hit "We Are All Prostitutes" by The Pop Group. The humming induced me to check that song again, before mixing my nostalgic selection with the first song of this contemporary stuff (I have to say, that the matching between The Pop Group song and the opening track "Nerve and Gall" wonderfully works, DJs of this sad planet) and begin the listening journey inside the straightforward sonic journey offered by Cleveland-based producer James Donadio. The tune I just mentioned cannot be better titled as percussive rampages sound like having been well amalgamated into stinks of bile. Chiptunes (including that fake gamelan hits you could find in every Casio tone banks) got nicely mixed over amazing textures in the following tune "Chandeliers Sake" and keep on getting crumbled like sheetrock on "Government Wrecker", a track smelling like a possible hymn of improvised nerd league championship. Donadio - he is Prostitutes... I can't be considered offensive! - unveils his skills in dealing with textures on the offbeat chirps of the amazing "The Sting That Stung" before igniting the torture technoid machine on the slowly disturbing stomper "Pressure On The Haunted" - staging a bizarre interbreed between Bandulu-like trance and sadistic industrial inflections -. The other side of "Ghost Detergent" includes some of my favourite moments of the whole release: first of all the opening entrancing computational sneaking of "Skeptalepsy", but above all "Pregnant Toad" (another guessed title, that says something about the sound this guy masterfully assembled) and the following "Cheap Amplifiers", wisely described as a possible "Def Jam bonus beat with ripping, cough syrup slathered DMX snare sounds"! After the plasticised controlled detonation of a breakbeat tune of "Fake Hawaiian Suit", Prostitutes smears some residual beats over a muddy surface on the final "Served On The Floor". Excellent listening and I can keep on humming The Pop Group's tune... "Capitalism is the most barbaric of all religions/Department stores are our new cathedrals/Our cars are martyrs to the cause...".
Artist:
Matt Davignon
(@)
Title:
Pink Earth
Format:
CD
Label:
Ribosome Music
Distributor:
Bandcamp
Rated:
With "Pink Earth", Matt Davignon continues his experiments with rhythmic-devoid, amoebic-tinged drum machine treatments. It is a curious endeavor to utilize devices intended to create patterns and mostly sounds with a very specific function for virtually everything but. Still, the end result sounds made-to-measure and fits perfectly within the confines of a concept album that, "represents the experiences of an expedition team on a strange new planet, and their impressions of the landscape, flora, and primitive fauna that they encountered."

19+ minute opener 'Arrival / Pink Earth' percolates unhurriedly, beginning with the rising/descending sound similar to that of a buzzing insect, purposeful in its virtual-sounding complexion. Gradually we digress into spiraled, mildly-distorted long tones accompanied by percussive accents, and then a near orgy of subdued blips accompanied by sped-up-/slowed-down fragments of what I'd guess are treated field recordings. The end result of the multifarious, disjointed particles is surprising: an organic-sounding, sonic thicket of sorts.

Most of the other tracks follow suite; some, such as 'Lepidoptera', are more congested than others, featuring acute, concentrated thwacks tirelessly layered to forge yet another fabricated environment. 'Departure' effectively arrests the team's expedition with sampled singing coupled with the sound of radio tuning. It's a concise, fitting end to the album's prolonged aural exploration.

At numerous moments traversing "Pink Earth," visions of a synthetic woodland at nighttime were conjured. I'd wager that's a mission accomplished.
Experimental / Avantgarde / Weird & Wired / Glitch / Noise / Field Recording
Edit (9237)
image not
available
anymore
"As Strong As Death Is" is presented as a representation of "the abstract concept of marriage based on the biblical Song of Solomon" and was released as a double cassette on Robert & Leopold imprint and is now reissued by Backwards on a double vinyl. It's always a risk from an artist like Ryan Martin working on a similar theme with a legend like Maurizio Bianchi whose musical personality is at the core of a whole genre and could even be dominant as it's perhaps an influence of his collaborators. Focused on a religious theme, the central concern of Bianchi's work from his return in the 90's, the result is the juxtaposition of the Martin's violin and a controlled form of noise by M.B. which is divided in four parts.
The first side of this release, "Place Me As A Seal Upon Your Heart", starts with the looping notes of the violin and a menacing intense sonic background and, instead to degenerate into a noise track, evolves in the meditative territories of the first part as a sort of contraposition. "As Strong As Death Is" seems to follow the same structure of the first side but, after a static interlude, it returns to the first part of the track as in a musical circle. The third side, "Insistence On Exclusive Devotion", is a noise track which sounds even meditative in the first part until the juxtaposition of sound fulfill the audial spectrum as in the classic Bianchi's musical form. The final side, "As Unyielding As She'ol Is", starts as a follow up of this release and evolve in a meditative ambient track whose quiet resonances are interrupted by sparse noise interludes and closes this release with distant voices and a strange mystic feeling.
Almost predictably in a bunch of moments, specially in the second vinyl, this release sounds more as a proper M.B.'s release than a collaboration but, from a certain perspective, it's the real virtue of this release as it's amazing how there's a religious atmosphere that can be created with noise. Another sure pick for fans of M.B.
Artist:
Pinkcourtesyphone + Gwyneth Wentink
Title:
Elision
Format:
CD
Label:
Farmacia901
(@)
Rated:
Elision is the result of a collaboration between Richard Chartier, in his Pinkcourtesyphone alias, and Gwyneth Wentink, a classically trained harpist. The sound of a triple harp, a 1600's variant of this instrument with three rows of string instead of the usual single row so it has a richer set of timbres and harmonics.
This track sound with a background noise interrupted by the melody of the harp enhanced by the effects applied by Chartier. In the first part of the track, while the sound artist develops his soundscape using drones and tones which are the base of his well known style, the harp prefers to develop arpeggios creating an hypnotic effect mirroring, in part, the resonances of the electronics. In the second part the Chartier's sonic backdrop is the main element which relegates the harp in the background except for a small moment as a solitary reprise of the first part that is an interlude for the final part where the drone accompanies the listener towards the end of the release.
As Pinkcourtesyphone is a project less austere than the releases that built an entire genre, it's a statement on how an artist can evolve without forswear his aesthetics by the dialogue with the characteristics of his collaborators. Another remarkable release.