Experimental / Avantgarde / Weird & Wired / Glitch / Noise / Field Recording
Edit (10692)
Artist:
Alistair MacDonald
Title:
Cabinets de curiosité
Format:
CD + Download
Label:
empreintes DIGITALes
A compilation of independent works from sound artist Alistair MacDonald, ranging from 1997 to 2013, this collection of processed found sounds is a gentle exploration of everyday noises from which richer and less familiar aspects have been teased out and highlighted- sometimes with the mildest of touches, sometimes with a far more heavy-handed post-production-centric approach.

Opening piece "The Tincture Of Physical Things" initially seems like purely layered found sound atmospherics, but the grumbles of earth and fire build progressively and it takes time to appreciate the subtlety with which you're being presented with something composed rather than just found. "Final Times" is also on the subtle side, while "Bound For Glory (Postcard From Poland)" is a rather straight-laced piece of train noise with very subtle layering and processing that reminded me of the recent CNSNNT release "T". Final piece "Wunderkammer" is built from jungle sounds, treated with resonance most prominent on its bell-like notes to give a more dream-like layout.

Less subtle pieces include the Delia Derbyshire-inspired "Psychedlian Streams", which adopts a Radiophonic Workshop-esque approach to sonic twisting but with a pace more frantic, skittish and spontaneous than anything I heard Derbyshire create. Pieces like the 'glass instrument'-derived "Scintilla" are a touch more conventional, playing with tuned resonances and reverberation to create an inner alien world, and are counterpointed by the gravely growliness of "Equivalence".

It's a generally quite neat approach to found sound as a dominant source without any obligation to purity of its treatment, resulting in seven fairly disparate but certainly intriguing sonic environments.
Experimental / Avantgarde / Weird & Wired / Glitch / Noise / Field Recording
Edit (10688)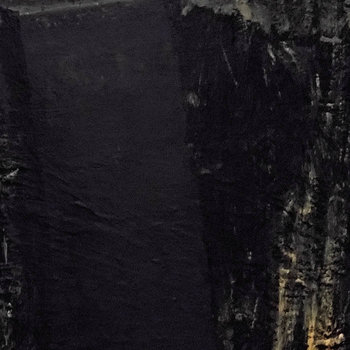 Artist:
Mothertape
(@)
Title:
Unexplained Mind Bruises
Format:
CD
Label:
Zoharum
(@)
Distributor:
Alchembria
Rated:
Mothertape is a Polish project from Koobrzeg and their music can be roughly catalogued under EAI; however, instead on rely upon the nowadays canonical form of isolated and carefully chased sound events immersed in silence, their music is far more lively and seems more influenced by certain minimal electronic music where the rhythmical cage and the search for a perceptible process are important.
A track starting with a noisy ebb and flow and a barrage of isolated sound, "Hematoma", opens this release and exposes an idea of track construction based on a sequence of events rather than on accumulation; the result is that it sound consequential instead of accidental. "Rapid Pulse" revolves around a form vaguely reminiscent of certain minimal EDM where all isolated pules and drones drown in silence, even in their evident rhythmical structure. "Pain and Tenderness" starts almost statically until, when the apparently irregular beat emerges, there's a return to a movement by events. "Dizziness or Fainting" proceeds instead by accumulation and, so, it's the more sonically thick track of this release. On the contrary, "Limited Range of Motion", it's more sonically constrained as it uses a rather this sonic palette. With his use of pulsating drone and sparse notes and samples, "Numbness or Weakness" is quite hypnotic in its both static and moving form. "Immediate Medical Attention" closes this release with a crescendo by accumulation ending with the progressive removal of the sound layers.
Even if the band's influences can be clearly heard in some passages, the overall result is reasonably personal and shows a project that can release something important if it will work on a more refined structure rather than indulge in some improvisations with a predictable behavior. Fans of EAI will enjoy the overall variety of the music. It's worth a listen.
Experimental / Avantgarde / Weird & Wired / Glitch / Noise / Field Recording
Edit (10683)
Artist:
Polticical Ritual
(@)
Title:
s/t
Format:
12" vinyl + Download
Label:
Ambiances Magnetiques
(@)
Rated:
This was one heck of an album to track down the details for, which could have been solved simply by the inclusion of a one-sheet. If there was one it must have gotten lost en-route to me from Chain D.L.K. central, and just about everything about this album and its producers had to be sourced off the Internet. Have you ever tried Googling "Political Ritual" ? Just use your imagination as the results you'll get in this day and age. Fortunately, the artists, Félix-Antoine Morin & Maxime Corbeil-Perron, put their names on the album, but both being French-Canadian, much of the info about them and Political Ritual (the name of the project is also the album title) is in French. According to Morin and Corbeil-Perron, Political Ritual build their music in architectural and woven layers of harmony and polarity, arranging ethereal drone next to hard edged buzz or cinematic movements alongside pummeling beats. With live performance as their backdrop, Félix-Antoine Morin and Maxime Corbeil-Perron took to the studio in 2014 for their first album. Corbeil-Perron is a multidisciplinary artist who has created film and video work and interactive installations shown at international events and festivals, as well as making electro-acoustic and mixed-media music as Le Pélican Noir and solo – he also started a PhD at the Université de Montréal in fall 2015. A visual artist as well as an electro-acoustic composer, Morin works solo and collaborates with contemporary choreographers, videographers and several other musicians, finding inspiration for his poetic creations in the processual components of traditional and sacred music. Pushing the boundaries of abstraction, these expert improvisors in analog modular and digital synthesis incorporate invented wind instruments, traditional Balinese percussion, field recordings and digital signal processing into their compositions, intent on shaping a transcendent listening experience.

Okay, that's all well and good, but what does this album sound like? The album is comprised of two long pieces - "Ceremonie" (20:07) and "Projection cathodique" (21:35). While ambient in nature, this isn't a passive kind of ambient, but a very active, organic and highly charged sort of ambient. "Ceremonie" is full of crackling electronics and uneasy drones of indeterminate machinery. Over time it morphs into quasi-psychedelic Klaus Schulze territory before veering out into more experimental terrain. The oscillations employed are quite unsettling and throughout its droney demeanor, jarring events occur with some frequency in the background. Just when things seem to be humming along nicely the bottom drops out and the listener is transported to an alien construction site on some God-forsaken planet, replete with the distortion of heavy equipment until it grinds to a sudden halt.

"Projection cathodique" begins with a less forceful demeanor, the twinkling of crystalline high frequency particles over melodic sonorous low tones and held together with hollowish metallic drone substances. The latter sonority intensifies and echoes off in a feedback loop which morphs in myriad directions overtaking all other sonics present. There is a somewhat natural evolution to the unfolding of this piece that you just have to hear as any description fails to do it justice. Let's just say it gets pretty dense as sonic layers build on top of each other. By its conclusion there is a return to some of the elements that began this piece and so the cycle is complete.

To be perfectly honest, I didn't think a whole lot of the album on the first go-round, but after repeated plays the subtleties were revealed and the brilliance of the work became evident. That it was primarily released as a limited edition vinyl LP (500 copies, also available as a digital download) makes it an even more vital purchase.

Experimental / Avantgarde / Weird & Wired / Glitch / Noise / Field Recording
Edit (10678)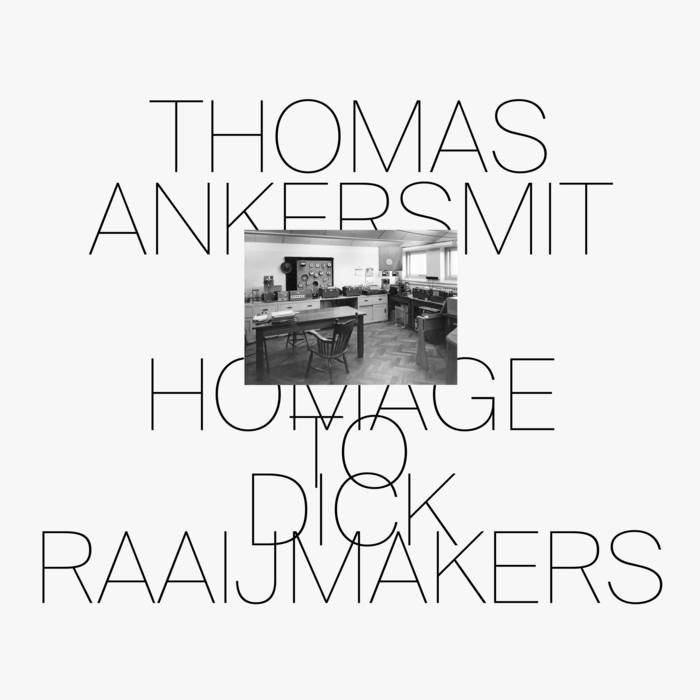 Artist:
Thomas Ankersmit
(@)
Title:
Homage to Dick Raaijmakers
Format:
CD
Label:
Shelter Press
(@)
Rated:
As the title suggests, this album is inspired by the work of Dick Raaijmakers which was one of the pioneers of electronic music and to explore the concept of the morphology of sound. Mimicking his works, Ankersmit uses the properties of sound to build a sort of weather system i.e., a way to reference phenomenon as storms with noise generators and envelopers by recreate its sound. This peace should be listened through loudspeakers as it make use of tones generated by the inner ear in response to the recorded sound and it configures itself as a map of synthetic sound.
The quiet noises open this release and are almost doubled by the other generators used, so a pulsating sound environment is created where a looping sine wave gives a temporal framework for the other insertion until a feedback acts as an interlude for the next part of the track. All this happens in the first three minutes of the track which evolves in abstract pattern of sound and with an highly structured sense of form. The sound is deeply rooted in an idea of sound reduced to its basic sources, sine and noises, and it explores its basic forms, duration and width, so it happens that the most rhythmical oriented form of sound, the pulse, emerges from its most static ones, sine and noise, and so the spatial element emerges from the elaboration of the sound made by ears; so, even a small rotation of the head change the perceived sound at least in one of its properties. The sense of dynamics of the composer ensures that quiet moments act as structural element to split composition's sections, and this way the parts based on noise generators are clearly separated by the ones with a more defined sound spectrum. At the end of this release noises are used as rhythmical elements and sharp sinewaves put a listener in a specific place until a lowing in frequency relax him to end the piece.
It's obviously a demanding listening for someone not used to this structured and abstract music; moreover, its length could be barrier in an era where opuses are heard in short fragments. However who is willing to listen will have a release that has something to be analyzed. Press the 'repeat' button.
Artist:
Keisuke Matsuno, Moritz Baumgärtner & Lars Graugaard
Title:
Crush
Format:
Download Only (MP3 + Lossless)
Label:
Clang
For the second time, back in 2016, Danish avant-garde artist Lars Graugaard, German modern jazz drummer Moritz BaumgÄrtner and experimental e-guitarist Keisuke Matsuno met for a single day's soundclashing and instrumental improvisation in a Berlin studio and here, just over two years later, is the output- fifty minutes of a relatively raw and spontaneous experimental fusion, split across five tracks with fairly different outlooks.

"Tomorrow Never Comes" is a haunted house affair full of sharp strings, thick reverbs, sinister approaching bass pulses and distant eerie rumbles, while the short "Grindle" is an vignette of electronics-led dark jazz, while "Blended Conurbation" more guitar-noodling orientation places it on the grittier side of prog rock.

Final and longest piece "Keep Something On" is more immersive, its own twenty-three minute ebb and flow which again skirts around prog rock but with glitching (that at times frankly sounds like a faulty CD-R read but probably isn't) and some sporardic dives into deeper rumblier noise washes, before resolving into perhaps the most conventional structure of the set for a moody finale that seems to throw back to opener "Wheefing The Hoofer".

It's certainly an interesting collaboration, one that would certainly bear interesting creative fruit if nurtured long-term, but as it is, the somewhat raw edge to it perhaps doesn't work in its favour, but it's still a bold experimental statement.