Experimental / Avantgarde / Weird & Wired / Glitch / Noise / Field Recording
Edit (10836)
LSJ is the mane of the band, consisting of the initials of the artists involved: Lisa Cameron, Shawn David McMillen and Josh Ronsen. Like many of the artists on Public Eyesore, I was unfamiliar with these artists, but the label always ends up taking the listener on an interesting ride. The first thing to mention is the insert with an amusing story about the artists trying to capture a snake, and then eventually playing music to it. It made for fun reading while listening to the opening tracks. "Rayon Gingham" starts us off with some heavy bass and sparse improvisation that jumps around like a child on rocks in a stream. Suddenly, we hear a bit of vocals, but before we have a chance to register what happened it suddenly unloads with a ragged, droning torrent of sound. Then, as suddenly as it began, it quietly slows down, and then ends. "Video Pirate" opens up with a nice bit of dissonance and rhythmic scraping. This is a slow, methodical piece that slowly drags you along with bits of bass and guitar along with a metallic rhythm. It winds down becoming more and more quiet before ending. "SVU in SUV at SVT" opens with some clanking metal and low bass drone. This track feels less put together and more random, like field recordings at a junkyard layered over bass drone and feedback. It is pleasant listening with enough going on to make it interesting, but it does feel like it goes on a bit longer than it needs to as it dissolves into droning improvisations. Turning the tape over, we begin with "Pants with Shit-ton of Pockets." This opens with a snippet of conversation, followed by deep woodwind that recedes into the background to make way for thudding beats, like someone pounding on a wall in an abandoned basement. There is a lot going on here, and this feels like it could make an interesting soundtrack to an art installation. "Dead Fog" lives up to its namesake, with very sparse sounds quietly seeping through your speakers. Where "Pants" was much more in your face, "Dead Fog" takes a more minimalist approach as it slowly adds layers. It envelops you over time as it surrounds you. Things take a sinister turn, however, as this moves into "Dead Fog II: The Chirping," with its ominous bass and warbling tones. If "Dead Fog" was the peaceful fog over a beautiful meadow on a cool spring day, "Dead Fog II" is the fog that obscures your vision in the woods at dusk when you know that there is someone – or something – out there. You can't see it, but you can feel their eyes on you as you helplessly look around you, frantically hoping to see something in the dwindling light. But all you see is fog. Nothing but fog. Overall, this is an enjoyable album, and if you like a lot of chaos in your experimental music this is one worth checking out.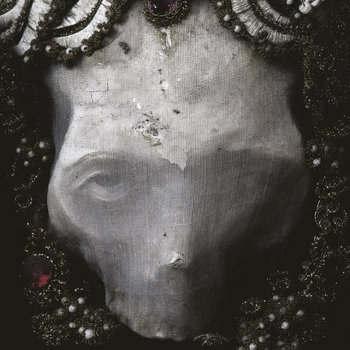 Artist:
O Saala Sakraal
Title:
Etmaal
Format:
CD
Label:
Cyclic Law
(@)
Rated:
O Saala Sakraal is a collective led by former Hadewych member Peter Johan Nÿland and "Etmaal" is described, in the liner notes, as ""the first in a series of explorations that aim to serve as a channel between the ethereal and chthonic". In concrete terms, this is ritual music based on percussions as the line up is made out of four percussionists which accompany Nÿland who plays tapes and a piano-string percussion instrument.
The first track of this release, "Stasis", after a first part where percussions, mainly bells, create a quiet and meditative atmosphere, the change in the background from a drone to a noise marks a movement towards a more dynamic framework where drums appears to symbolize the earthly element of reality after the ethereal one of the first part; this is further underlined by the distorted, and barely audible, voices. The final section of this release is centered upon the piano string and it's a rhythmical barrage ending in an ethereal soundscape.
"Lilit" starts as a slow crescendo for string, with various samples which create a menacing atmosphere and spoken words introduce the drums and a second part based on synth and an insisted rhythmic pattern that is suddenly interrupted by the return of the bells and a gong for a meditate section which is a ment of rest until the restart of rhythmic pattern accompanies the listener towards the end of this release in a final howling crescendo for voice and noises.
This is something rather different from the releases marketed under the dark ambient genre as rituality is not a trivial matter of silence and sparse beats of gong but an atmosphere construction which reflect the premises of this release. Highly recommended.
Experimental / Avantgarde / Weird & Wired / Glitch / Noise / Field Recording
Edit (10825)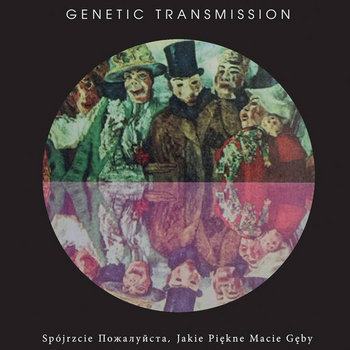 Artist:
Genetic Transmission
(@)
Title:
Spójrzcie Пожалуйста, Jakie Piękne Macie Gęby
Format:
CD
Label:
Zoharum
(@)
Distributor:
Alchembria
Rated:
This is another chapter of the reissue plan of Genetic Transmission's albums by Zoharum and perhaps this is from the most adventurous part of Tomasz Twardawa's discography. According to the liner notes this is the first time that a computer has been used in the sound preparation and this could be heard as in many moments there's a remarkable sound nuance and, unusually, there's a certain dada humor in the album title, and in the cover, instead of the more serious industrial oriented framework of the other releases.
This release is opened by "Track 1" (by the way, all the track are untitled) which slowly evolves from a quiets first part based on a drone to a second one which uses loops and samples tied by a mechanical rhythmic structure. "Track 2" reveals the author's ability to use noise in a creative way rather than to hurt the listener. "Track 3" starts as a follow up of the previous track and evolve in a rather dada piece which is a prelude to the juxtapositions of "Track 4" with several montage's virtuosities. "Track 5" alternates noisy moments to quieter ones. "Track 6" proceeds by accumulation from a low frequency pulse to a complex, and evocative, soundscape based on samples or more precisely foley sounds. "Track 7" is a rather complex cut-up with noisy intermissions.
This release is practically a single opus in seven movements, rather than a collection of tracks, as there are many similarities between the tracks that create a self referentiality which is the sign that there's a precise concept behind this release. An obscure gem from the past.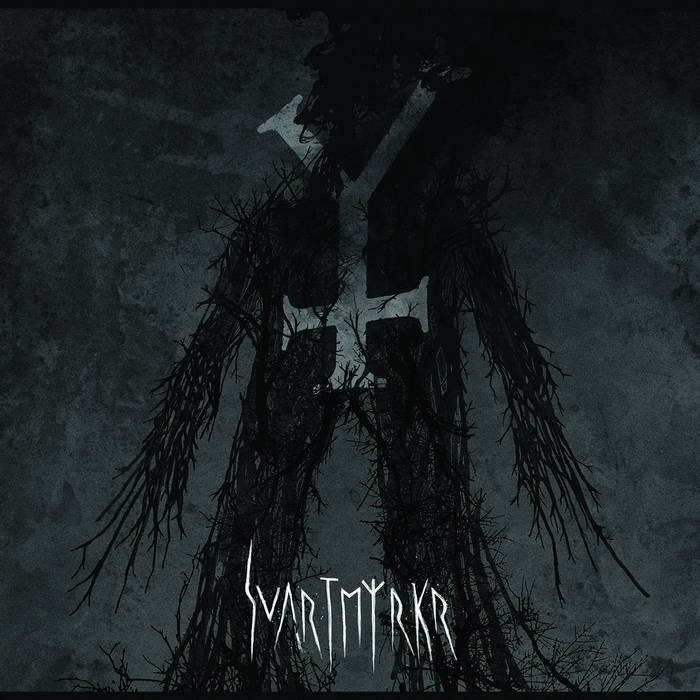 Artist:
MZ.412
(@)
Title:
Svartmyrkr
Format:
CD
Label:
Cold Spring
(@)
Rated:
Thirteen years after "Infernal Affairs", the godfathers of black industrial returns with a new release that could arise every sort of doubt about how time affected their music. "Ulvens Broder", the EP which has anticipated this release, hinted an evolution towards a more layered, and subtle, sound in place of the harshness at the core of their classic album. "Svartmyrkr" is surprisingly an evolution towards a more atmospheric musical framework where noise has a restrained, but important, place.
The field recording of a fire pit opens "Äntra Helstraffet" which evolves in an evocative soundscape made out of sample, sparse drum beat and distorted vocal and ends in an explosion introducing this release. The pounding beat of "Öppna Hegrind" is almost hidden by the haunting screaming and the noises used as elements of a soundscape instead as bricks of a wall. "Codex Mendacium" is a crescendo where noise emerges from a quiet drone. "Ulvens Broder", which anticipated this release, is confirmed as the track which condense the musical elements of this release. "Helblar" is an interlude which seems quiet as uses sustained tones, instead of noises, and resonances. "Ulvens Bleka Syster" features fast string, closer to the ones used in sound tracks to mimic the exiting of bats from a lair, and abrupt stops. "Burn Your Temples, True Change" is quiet a metal track, as it's based on acoustic and electric guitar, and reveals the aim of the band to find new way of expression. "She Who Offers Sorrow" is a return to the noisy assault of their first albums while "We Are Eternal" sound as their version of neofolk with its acoustic drum, the trumpets and the epic atmosphere. "Lokastafr Ablaze With The Thorns Of Death" closes this release with an suspended atmosphere using drones, drums and sparse noises.
A lot of bands would simply exhumed their old sound to please their old fans placating their nostalgia. Ulvtharm, Nordvargr and Drakh have instead decided to move their sound one step towards other territories using crafts instead of impact. Highly recommended.
Experimental / Avantgarde / Weird & Wired / Glitch / Noise / Field Recording
Edit (10814)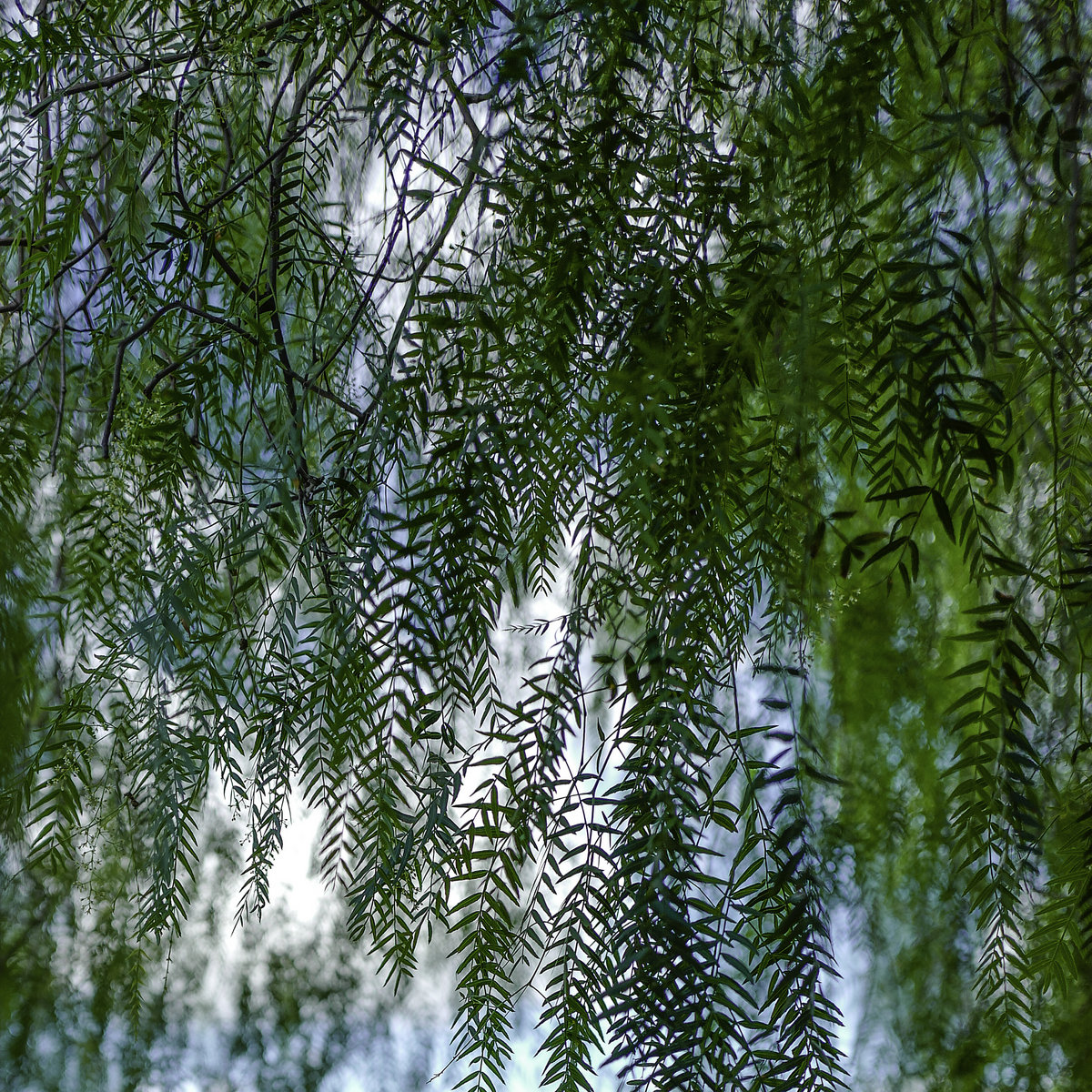 Artist:
Mike Vernusky
(@)
Title:
MotherSpeak
Format:
Download Only (MP3 + Lossless)
Label:
Audiobulb
(@)
Rated:
Composer Mike Vernusky turns the ear into a microscope in MotherSpeak. Taking us through the African bush via electronics, field recordings, and a live performance in that very environment, the album bleeds like its listeners. "Vibrational Empire" sets the tone with insect-oriented signals, speaking not through words but through patterns of air and movement. Like the rice thrown across the ring before a sumo match begins, it delineates the space as sacred before its primal struggles begin. Only here, the contest isn't between flesh but time. "Of Leaf And Mud" renders a crisper landscape of wind infused with whispers of human intervention before a chorus of frogs scrawls its messages across mental slate. "Eyes Aquatic" breathes underwater and measures depth in metaphysical terms. The only available method of communication respires beyond the threshold of lips and tongue, and relies instead on the music of something inherently physiological. "Clipping The Wind Stave" deepens this shape of water, funneling rain into the open mouth of a dying architecture, as if the very scaffolding of humanity were folding in on itself. All of which makes "Unmistakable Plumage" feel all the more alien, as a testimony avails us with its humanity. A man tells of his guidance, his upbringing, and his family as a way of unraveling the filament of local consciousness. This is the real linkage between South Africa and Botswana promised in the album's press release, rendered not by cartography but by the memories of those whose feet have compacted the soil. Backgrounding this narrative—indeed, telling a story all its own—are the sounds Vernusky has collected. Sounds that others might gloss over or ignore outright, expendable in their lack of meaning, yet which in this context are more lucid than ever. They seem to say: All of creation is an indivisible mixture of semiotic impulses rotting like neglected machines until all that's left is the soul.

These sonic films live somewhere at the center of our listening. One can almost sense them running down the spine in search of entry, for they are a nervous system unto themselves, activating limbs and sensations of which the earth is only a single organ.