image not
available
anymore
Artist:
FRANCISCO LÓPEZ
Title:
Untitled # 164
Format:
CD
Label:
Unsounds
Rated:
This nth untitled release by López originates in a series of environmental recordings taken in Brussels by the author himself and various contributors within the project "Brussels Sonic Matter". As usual with Lopez's works, this raw sound material was then altered beyond recognition and mixed with his portable studio. Despite the specific recording site, this splendid work (a single 73-minute track) is often similar to other abstract "ambient" records of his, such as the silophone ones, and is also not that far from what I heard in his Milan live performance. Beginning with low end thumps, which then disappear and re-surface after some 35 minutes, it features all the strongest characteristics of his more droning releases, with these heavy metallic clouds of reverberating sounds, together with more recognizable sources (dripping water, mechanical loops resembling skipping vinyls, etc.), which make this both a mesmerizing and a structurally complex release. This is surely López at his best: few soundmakers are able to take environmental sounds and create a world of their own with them like he does.
Experimental / Avantgarde / Weird & Wired / Glitch / Noise / Field Recording
Edit (2844)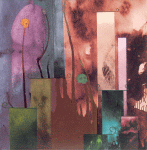 Artist:
Current 93
Title:
How He Loved the Moon (Moonsongs For Jhonn Balance)
Format:
2 x CD (double CD)
Label:
Beta-Lactam Ring records
(@)
Distributor:
Beta-lactam records, Revolver/Midheaven, Solielmoon, Clear Spot, Target Export, Cargo UK, Crosstalk, Musea, Vinal Edge, Drone etc...
Rated:
Current 93 is certainly one of the most prolific industrial/experiemtnal bands around, so as I go about reviewing this, I realize that they already have a dozen new releases out. But bare with me as I tell you about "How He Loved the Moon", a four tracks double CD packaged in a folding cardboard package that commemorates their dear friend Jhonn Balance (who passed away on November 13th, 2004). Although Current 93 is mostly the work and vision of producer David Tibet, this record actually consists of new mixes of the "In Menstrual Night" album, which was composed by Nurse With Wound's mastermind Steven Stapleton (who probably is the most consistently present member of Current 93, after and besides David Tibet). Ex-Coil member Balance is hereby remembered with an album that brings C93 back to their roots, before Tibet started venturing into the world of spoken-word poetry. Unintelligible children/female voices mixed with all sorts of low drones and reverberated ethereal noises, all interact and feed off of each other in a downward spiral of slinky-like effects that recreated what you would hear if you were in a huge and never-ending nightmarish tunnel where the walls speak and the light is nowhere in sight. Dedicated listeners of Nurse With Wound, Coil, Psychic TV and the most subtle and placid of Throbbing Gristle will enjoy this release, which is also available as 2 LP's.
Artist:
JACK JACK AND THE WANDELENDE
(@)
Title:
s/t
Format:
CD
Rated:
Weird debut for this dutch laptop (?) musician. This cdr boxed in a dvd case is definitely the harvest of years and years under the Staalplaat-experimental domain over the Netherlands!!. Ok, sorry for the stupid joke, but that was not completely out of place, at last it all really reminded of some old works done by the legendary Asmus Tietchens and I think that's quite a great compliment uh?. Cd-skips? Glitches? Defragmented-white-noise-distortions? Minimal-electronic?...call it the way you prefer, it remains electronic music with an experimental edge and a a-melodical approach. It has nothing to share with industrial or post-industrial music, but somehow there's a thin link, I think that's not so far from some Hafler Trio's ideas even if not as impressive and sure, less sharp/obsessive. Noise, let's add: soft-noise/electronic music so that you can make a picture of what kind of listeners it may attract. Simple debut and sometimes still generical but there're some good ideas that could be improved, but there're some basic elements to get a good result. Will it be the sparkle that starts a fire or just the glittering light lasting for the blink of an eye?.
Experimental / Avantgarde / Weird & Wired / Glitch / Noise / Field Recording
Edit (2828)
problems
with image
availability
Xavier Iriondo of Uncode Duello, A Short Apnea, Polvere, Afterhours...whatever...is here with this new group called Oleo Strut. Mr. Iriondo had probably been sucked deeper into that temporal warp that brought his mind back in the seventies, definition: kraut-freaky-psychedelic-extravaganza. While Wallace is in some way becoming his own personal recreational area (he's involved in too many new releases to list them all), this guy is so enamoured of that music lost back in the days, that if Cramps records was still alive I'm sure he'd be part of their "pack". Be it the production or just Xavier's "heavy hand" in it, but on this 3" mcd the italo-french combo revives the ghosts of Faust, Popol Vuh, Can and the result is categorically high-quality. Dark and odd, like many other releases filed under the type, the soundtrack effect is strong, but obviously we're talking about Herzog, Argento, Fulci, Jarman (considering him the most recent extreme). Many acoustic instruments, organs, "intrusive percussions" (?), concrete noises and an incontrovertible night feel. This 3" should preannounce the release of a full length (like it happened with Polvere) and it's a good premise obviously. Xavier/Wallace: love it or leave it.


Experimental / Avantgarde / Weird & Wired / Glitch / Noise / Field Recording
Edit (2817)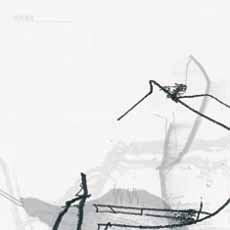 Artist:
DAVID CHIESA
Title:
Phonèmes
Format:
CD
Label:
Creative Sources
Rated:
I was not familiar with Chiesa's work, but in the same Creative Sources batch there's an improvised performance where he plays with Jean-Luc Guionnet (here offering his drawings for the layout), Eric La Casa and Emmanuel Petit, which I'll review anytime soon. "Phonèmes" features two improvised studio sessions recorded last november, where Chiesa explores the possibilities of double bass, his instrument of choice. I am always a bit skeptical when it comes to solo improvised recordings, but this French musician manages to pour both the free-flowing qualities of radical improv and a great sense of timing and discipline. "Phonèmes" is indeed an appropriate title, as Chiesa is apparently stripping the sound qualities of his instrument to their very physical components - from intense bowing to sparse thumps. It's obviously not an easy listening record, but there's an underlying, compressed strength to it that makes the experience a rewarding one.