image not
available
anymore
Artist:
FLYNT GLASS
(@)
Title:
Nyarlathotep
Format:
CD
Label:
Brume
(@)
Rated:
This a glacial cd right from the first sight, an frost-blue colour that domains everything with ice pics both in and out of the digipack. Weird or not Brume is putting out some industrial oriented electronic musicians, it means they've a clear perception of where to go and who's better for their release schedule. Flint Glass has a good amount of echoes and drones ordered on a rhythmical skeleton, but good taste blessed this release and while being obscure it really sounds "melodical". Can you remember Afx's darkest episodes featured on the second double cd of "Selected ambient works"? Well add some straight tempos (really well programmed) and a load of drones counterbalancing some acute sounds and here is your cocktail. But a good cocktail should be accompanied by some sneaks and let's say the salsa is a nordic one: a bit of Biosphere and a grain of Pan Sonic so that you can even feel the taste in your mouth. "Nyarlathotep" is a record perfectly focussed, a bit too long maybe, but I think that's the problem of many electronic releases. While the lay out may lead to think this cd is meant for "industrial listeners", the music can be appealing for a wide spectrum of electronics fanatics, it accomplish the good result of mixing a night feel with an all electronic ambiental mood. Good and definitely well produced.
Artist:
THE PROCESS VOID
(@)
Title:
Arcane Matter
Format:
CD
Label:
self-released
Distributor:
Crash Frequency
Rated:
Here we have another act hailing out the unknown badlands of Australia, the solo project THE PROCESS VOID leaded by Alex J. Also this act is part of the Australian Crash Frequency (www.crashfrequency.com, thanks again and ROCK on, Karl!!!) and this community grows stronger and better, also with this release under their flag. Alex describes his music being influenced by classic Industrial acts, PUPPY, FLA, but guitar-driven stuff like KILLING JOKE, and I personally would like to add a portion TEST DEPT to this reference. The truth lays somewhere in between, musically THE PROCESS VOID combine minimal EBM/old school Industrial inspired bass lines with rough vocal screams (not really the fine kind of singing...), solid bass kick and snare drum patterns ("Retributions, "Seconds") and some synth layers ranging between melodious and atonal. Also some guitar noises can be heard here and there mostly placed in the background. This is in all a very rough and not fainthearted style of Independent/Underground music. The later placed tracks turn also more and more into a noise and trash experiment, the long running final piece called "Book Titles" for example ends into a total noise climax, that's why I took TEST DEPT to be a possible reference. The whole CD convinces through its experiental undertone and its aggressive kind generally, plus it doesn't sound like anything discovered before. This project is definitively on a good way and I'm looking forward to hear more from it. Check out this interesting but hard to pick up release through the given sources here.
Experimental / Avantgarde / Weird & Wired / Glitch / Noise / Field Recording
Edit (2732)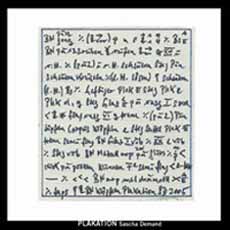 Artist:
SASCHA DEMAND
Title:
Plakation
Format:
CD
Label:
Creative Sources
Rated:
More solo electric guitar on Creative Sources, but quite unlike Pedro Chambel's album I have just reviewed. Rather than opting for the instrument-as-object performance, German Sascha Demand plays several short soliloquies - from sombre janglings to minor feedback effects, everything is based on limited set of sounds and gestures that are repeated with autistic precision. Here lie both the strength and the frailty of the album: it has a dark feel to it, with an underlying tension that never breaks out; but on the other hand, its fragmentary nature somehow limits its evocative effects, as one sketch is quickly replaced by another, which is distracting on the long run.
Experimental / Avantgarde / Weird & Wired / Glitch / Noise / Field Recording
Edit (2731)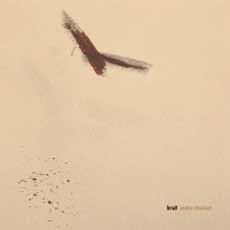 Artist:
PEDRO CHAMBEL
Title:
Bruit
Format:
CD
Label:
Creative Sources
Rated:
"Noise" is an adequate title for this solo guitar record by Portuguese musician Pedro Chambel, who has already appeared in the Creative Sources catalogue a few years ago. Not that it is extra loud (quite the opposite, actually),but it's surely based on un-musical (micro)sounds - the static feedback coming from guitar and amp, the scratching of fingers on the chords... using the guitar surface and components to produce anything but notes. Chambel is surely not breaking any new ground in the radical improvisation field, but the album has a sort of suspended feel that I quite liked - and the more physical pieces, like the feedback driven second track and the delay loops (only my guess) in the sixth one added some nice bursts of electricity.
Coming from Italy, Goj and H2S are already active since 1999 the first and 2001 the latter. They have in common a friendship and a similar musical feeling. They know that their stuff could be filed under "no-music", but listening to the eight tracks I must say that what they do is emotional music and emotions could also find their way through sounds and noises where melody is only a surplus. This common aim made they produce a split mini CD with four tracks each. Goj presents four tracks of what he calls "neuroambient". Trying to explaining how "neuroambient" could sound let's say that each track could have a different approach to sound/structure and if the opening "Flat-E" is made out of distorted drums and a rarefied distorted organ sound the following "Lotta vs Sonia" changes radically with its looped electronic structure. "Kingdom" sounds like the early Earth (distortion, reverb and chorus on a bass guitar) and the last track "Non, je ne suis pas du tout un excentrique" is an ambient experimental short track with treated radio sources on background of a synthesizer pad. H2S approach to experimental sounds is different because he mix new wave intuitions (see the chorused guitar of the opening "Fragmentation") with industrial taste. In this way the tracks sounds now more noisy and then a little more ambient with noise inserts (like on "Kafka's parallel dimension" or "Allen mistress on the snow"). The closing "Bondage in the wood" sounds like post punk meets Cabaret Voltaire. Some naivety are evident but this split is definitely worth you attention.