Experimental / Avantgarde / Weird & Wired / Glitch / Noise / Field Recording
Edit (10114)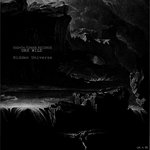 Artist:
Urs Wild
(@)
Title:
Hidden Universe
Format:
Download Only (MP3 + Lossless)
Label:
Eighth Tower Records
(@)
Rated:
While most of the first releases of this label were compilation, Hidden Universe is the first release by Eighth Tower Records entirely dedicated on a single artist. The music from this musician is a variation of Dark Ambient with a clever use of noise and not centered on a drone, which is the glue of the layers instead of being the main element of the track, but on the elements on top of it with the result of a more varied sound framework.
The first track of this release, "Sea of Unnatural Presence", seems to set the framework of this release with his complex sound spectrum where layers of voices, noises and synths creates something as noisy as evocative, but the other tracks are based on a more minimal sound environment. "Signals" is instead characterized by a minimal sound framework based on a drone in the background and a looping synth line. "Ritualized" is a variation of the previous track using filtered voices instead of synth and reveals the great attention for sound construction. "Mardröm" use the spatialization of sound to obtain the impression of being immersed in the universe imagined by the author. While "Hidden Matter" is rather meditative, "Construction of the limitless" is noisy and "Portal" is minimalistic in his almost realistic depiction. With "Machine without mechanisms" there's a return the complex construction of the first track as noises, drones and even a bell tick create a sonic assault to the listener which is partially continued by "Hidden Energy" but with greater attention to the development of an evocative atmosphere. "Horizon of tranquility" closes this release with a quiet and minimal sound palette but with some evocative samples.
This a really good release with the only cons of being perhaps too long as his central part is based on a minimal framework in a contrast with the initial and final part of great complexity and sonic brilliance. Fans of experimental music will have their cup of tea.
Experimental / Avantgarde / Weird & Wired / Glitch / Noise / Field Recording
Edit (10112)
Artist:
Jason Grier
Title:
Demonstration Disc
Format:
CD + Download
Label:
Human Ear Music
Jason Grier has been collecting and curating an open-source library of 'loose end' acoustic and electronic samples- found sounds, detritus and outtakes from studio recordings, mangled data interpretations and beyond- for the last four years. "Demonstration Disc" is, prosaically, an album intended to show off the breadth and possibility of this collection- which it does admirably.

Comprising ten tracks, numbered but not named, making a forty minute whole, it often feels like there's no rhyme or reason within it. Track 1 is a beautiful, gentle, operatic soundscape with a smooth feminine vocal note and a strong sense of being composed; track 2 is dominated by chaotic noise and fireworks and feels purely generated. Track 6 walks the border between organic and electronic percussive tones, with ethnic-sounding sources degrading into glitchy electronic awkwardness, yet it's followed by tracks 7 and 8 which (after a broken-speak-and-spell style intro) sound like natural, loose improvised avantgarde jazz.

As an album greater than the sum of its parts, it's a mixed success. At times it flows beautifully and feels like it has a sense of purpose (the evolving sombreness of longest piece track 9 being a prime example), but at others the harsh edges and spontaneous switches are too meaninglessly rough and arbitrary. For sonic experimenters looking for a new online resource to mine, it is very successful as an advertisement (though at the time of writing I can't actually find the resource in question), but as an avantgarde album it's a mixed bag.
Experimental / Avantgarde / Weird & Wired / Glitch / Noise / Field Recording
Edit (10107)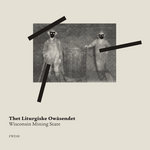 Artist:
Thet Liturgiske Owäsendet
(@)
Title:
Wisconsin Mining State
Format:
Tape
Label:
Forwind Press
(@)
Rated:
Thet Liturgiske Owasendet are a duo from Sweden which uses mainly guitars, field recordings and modular synths; the name of this release and of the tracks are centered around the mining activity in an American state. Structurally it sounds as a release conceived for a tape as the two sides are musically separated in the construction of the tracks even if the main sonic elements are the same, but music is sound contained in a structure.
The first side of this tape is mostly quiet and dreaming; it's opened by "Platteville", a drone track where the movement is obtained by the dynamics as the sound masses have ebb and flow. "Hazel Green" oscillates between quiet sound tones and noisy interlude. While at first sight "Klar Piquett" sound static, it's only because it's components emerge and drawn as in a loop creating a sort of discernible rhythmic structure.
The B side is more oriented towards industrial territories; it's opened by "Iron Ridge" where the noisy main loop ties the soundscape in the background that emerges when the the loop is off. "Mineral Point" revolves around its metallic rhythm which creates a contrast with a quiet high pitch drone that result in an hypnotic track. "Rajah" closes this release with a drone with thick masses of sound which creates a link with the first track of the first side of the tape.
It couldn't be ground breaking or it couldn't be an album of the year but it's something really well written and it doesn't let the impression of something put on tape only to have something to release; the cure in the development of this opus, included the stunning artwork, reveals a search for art. Truly recommended.
Artist:
ELEH + Richard Chartier
Title:
LINELEH II
Format:
CD
Label:
LINE
(@)
Rated:
The temptation to check the second part after I enjoyed the first one of this collaborative release by Richard Chartier and ELEH (have a read on the words about the first part to see who are these guys) was too strong. Compared to the first half (or I'd better say to the first third, considering the fact that the length of LINELEH II is nearly twice the one of LINELEH I), there are some elements of variation. In order to reprise the medical comparison I adopted for the previous review, the first minutes of this second part could sound like the screening of heart pulsations of someone under a drug-induced coma. A slow drop-like pulsation is audible during them, but the set slowly changes. The surrounding drone seems to rise little by little and that pulsation seems to have been turned into a muted hiss as if it comes from an empty large space. The listening experience is seemingly static as you'll find different slow transitions and mutations of the intangible substance they manipulated till the moment when the audible elements become so thin that they could evoke a journey into a sort of a metaphysical nothingness. Like the first part, it's a matter of (physical and mental) space and time again and, as I already said on that occasion, a pair of headphones or an excellent set for a quiet amplification is recommended.
Artist:
ELEH + Richard Chartier
(@)
Title:
LINELEH I
Format:
CD
Label:
LINE
(@)
Rated:
This is the shortest (just 73 minutes lasting...a pittance in relation to the 128 minutes of the second part) and the first of a two parts collaborative release by two masters of so-called 'muted drones' like Richard Chartier, the co-founder of 12k's auxiliary label LINE and the man behind Pinkcourtesyphone, and ELEH, an unidentified (having no real or shown registered identity) flying project that already landed on labels like John Brien Jr's imprint Important Records, Touch and Taiga, following the reciprocal knowledge and appreciation of personal outputs. It belongs to that kind of projects where the setting where you decide to use it could have an important role, a matter of time (due to its remarkable length) and space then, whose enjoyment could provide somehow surprising mental journeys. Whether you reach some satori-like enlightenment or you travel through the observation of dust particulates flowing in your room when hit by a sun ray filtered through a window, these guys know how to set parameters for an entrancing listening experience. I could compare this first part of LINELEH to a long-lasting CAT scan, where the sound makers control the rotation of electromagnetic scan as well as the scan and the medical liquids that will stream through your body to remove any formation to clean tumours pressing on the cognitive processing centres of your brain. Well, this entrancing intersection of sinewaves and very low frequencies (created and revised between 2015 and 2016) won't maybe have such a therapeutical effect, but lovers of drones will be surely delighted by the listening experience they provided in this set. A pair of very good headphones is warmly recommended.