Experimental / Avantgarde / Weird & Wired / Glitch / Noise / Field Recording
Edit (10287)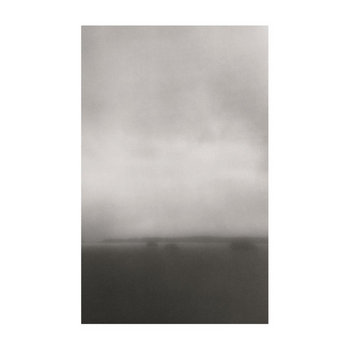 Artist:
Joshua Bonnetta
(@)
Title:
Low Islands
Format:
Tape
Label:
Canti Magnetici
(@)
Rated:
This work by Joshua Bonnetta, an interdisciplinary artist working with video and sound, is based upon field recordings of five different island and is named by a short piece by Loren Eiseley used in the liner notes. The bay of broken things could be seen as a place where, in February nights, it seems that with the sea climbing the cliff, ghosts appears at the window.
The only side of this tape (the other is blank) "The Bay of Broken Things" is opened by field recordings of wind and sea and introduces the listener into a sonic movie based in five parts where, as moving through an island, there's the wild, but quiet, element of nature instead of the chaotic movement of civilization. As the recordings have substantial differences in spectrum, there's always an evidence of the passage from a section to another and this aspect create a sense of editing and movement to the whole track; there's no will to deceive the listener creating a false sense of being in an environment but instead he's guided to a journey into uninhabited places where there's evidence of chaos behind all things. As some point, there's also the sound of the rewind of the tape to show the presence of the apparatus.
Evidently this is not music but properly sound art and so it's not recommended to everyone but only to those willing to hear rather than be entertained. Hear with care.
Experimental / Avantgarde / Weird & Wired / Glitch / Noise / Field Recording
Edit (10283)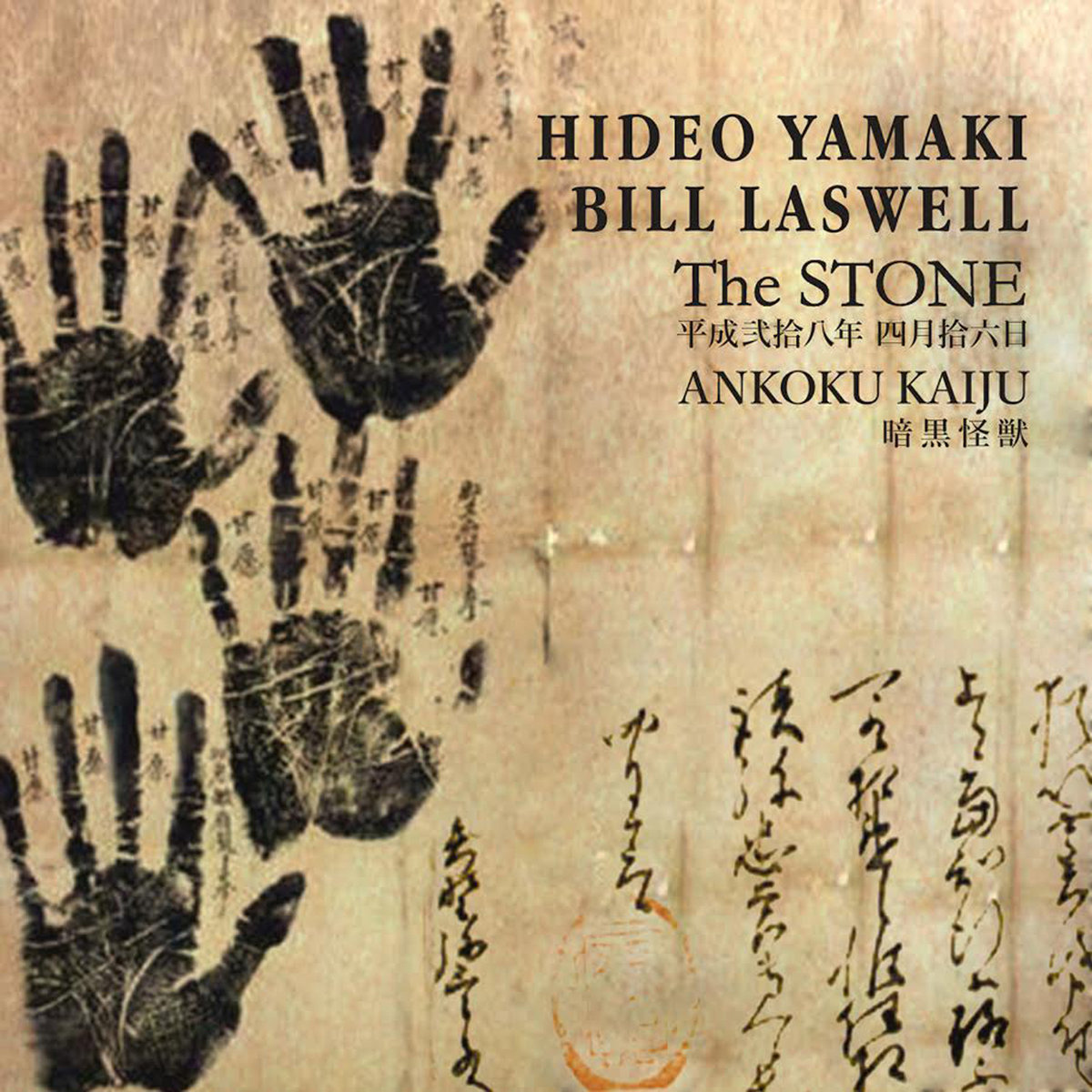 Artist:
Bill Laswell/Hideo Yamaki
Title:
Live at the Stone: Ankoku Kaiju
Format:
Download Only (MP3 + Lossless)
Rated:
To say that bassist Bill Laswell and drummer Hideo Yamaki have combined forces on ANKOKU KAIJU would be a misnomer. Accurately stated, it's the other way around. In other words: it's a contingency of universal forces that has combined them. To experience their sublimation, even by proxy of recording, is to understand the chemical nature of their interaction. Yamaki's approach to the kit is holistic, scaling a wide range of topographies in search of the beacon that Laswell selectively obfuscates and reveals by and through his improvisational haze. Whether riding an ethereal groove or sliding into newly excavated ruins of atmospheric history, this duo proves that going with the flow is more a matter of spirit than of mind or body. Over the course of a single 36-minute track, recorded live at The Stone on April 16, 2016, impulses that originated galaxies away feel as intimate as the beating heart. Achievement of such fine balance between signal and reception is no small task, but in this context emerges as an organic consequence of their sound.

Laswell's distortions key highlight the physiological underpinnings of this music. Through them is sung the chaotic symphony of neurons and other intangible compulsions that make up any living organism. By tracing fear to its roots in love, he undoes the unnecessity of antagonism that fuels so much of today's violent reaping. In its place, he and Yamaki tout death as beginning and not end, and express music as the clearest portal from which to draw such knowledge. To hear it, then, is to feel the interconnectedness of self with all creation. Yamaki's frenetic dances drive home this point repeatedly throughout the set, finding in every thump of his kick drum a mantra's worth of salutation. He's not merely taking listeners on a journey, but turning listeners into the journey itself.

At times, the duo moves like two arms sprouting from a single body; at others, a binary star examining its own gravitational field. In either state, their dialogic relationship is a supernova spreading its language across the palimpsest of the universe. The result is a transformation of thought into action, of silence into sound, of contemplation into enlightenment. There's no middle ground to be trodden; only a harmony of environmental extremes.

Although the album's title translates from the Japanese as "Creature of Darkness," there's nothing sinister going on. If anything, the album is life-affirming and exceptionally rooted in the past. Every given moment is emboldened by the artists' deference to all that came before, which by their evocations grafts wings of resurrection.
Experimental / Avantgarde / Weird & Wired / Glitch / Noise / Field Recording
Edit (10275)
Artist:
Tiziano Milani
(@)
Title:
She
Format:
CD
Label:
Setola di Maiale
(@)
Rated:
Almost three year after "Materia", Tiziano Milani returns with a release constructed using field recordings, found objects, tools for working wood and acoustic instruments which were processed using computer. This time, instead of a collection of track, the artist proposes a a track divided in three distinct movement where it's audible the cohesive idea behind it: using a relatively small palette of sound and developing them working on structure and nuance.
"She" is divided in three parts. The first one opens with strings and piano and evolves in a crescendo where, at his peak, there's something almost new for the artist: noise, which creates a tension with the bell in the background so there's a true dialectic between the musical elements. The second part is the center of this release where the drone is used a glue that tie together sparse sound elements as concrète sounds, piano, bells and even a quiet, pulsating noise creating a sense of narrative as demanding as charming. The third one is a quiet crescendo starting with silence, evolving with a drone and closing with small sounds, all searching the listener's attention rather than overwhelming it.
Long, complex and quiet, it's a release that could be arduous in times where there's a trend of user-oriented sound for the infinite amount of like in a social network. This is music that reconciles with the concept of "development in time" not "entertainment". Necessary as air. Chapeau.
Experimental / Avantgarde / Weird & Wired / Glitch / Noise / Field Recording
Edit (10274)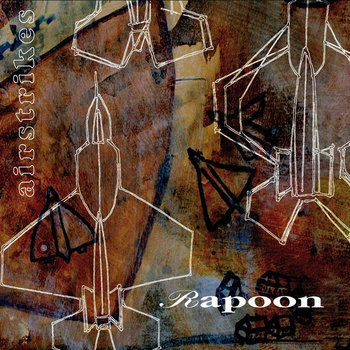 Artist:
Rapoon
Title:
Airstrikes
Format:
CD
Label:
Zoharum
(@)
Distributor:
Alchembria
Rated:
Robin Storey returns with a new release on Zoharum, after three years from his previous "Blue Days", with longer tracks and more political influence. Samples referring war and fake news are as sparsely used as highly evocative and are a sign that, even if not as innovative as some years ago, his inspiration remains almost intact.
The juxtaposition of complex rhythms and the classic oriental music samples is the base of "Airstrikes (Disaster... Fake News)" where, as the title suggests, a sort of commentary about political facts emerges. Despite his canonical elements, "I Hold You" takes full advantage of his short duration to grab the listener's attention while "We Pray for Rain" is perhaps too long for his sparse musical material. Only a simple sample from perhaps a movie gives a sense of evocativeness to "Drones". Even if a little too predictable, the oriental flavor of "Whisper in the Suk" is emotional while "We Watch in Wonder" revolves around his complex rhythmic pattern. The intersections between all the elements of the previous track makes "We Are Such Stuff…" a long and evocative journey around the confusion of modern world especially in the central part were the voices float upon the minimal background.
A little too stretched out in some moment, this release is sustained however by the indisputable class and craft of his author. Perhaps not among his best efforts but his fans will have another moments of enjoyment. Nice.
Experimental / Avantgarde / Weird & Wired / Glitch / Noise / Field Recording
Edit (10273)
Artist:
Rutger Zuydervelt with Ilia Blorukov and René Aquarius
Title:
The Red Soul
Format:
CD + Download
Label:
Sofamusic
"The Red Soul" is the soundtrack album to a documentary of the same name, the film being an attempt to portray the psyche of modern Russia. Zuydervelt offers up a selection of avantgarde sonic atmospheres formed primarily of hums, drones and light arhythmic percussive sounds (from René Aquarius of Dead Neanderthals), diced and sliced with occasional bakelite Stalin recordings, looped sections of folksy old choral recordings and other brief found sounds. On top of this, Ilia Belorukov contributes some very occasional, solitary and breathy saxophone sounds, that flirt with but never fully engage as a melody. In the second half some of the synth tones border on structured electronica, fleetingly.

The single 34-minute piece feels like a series of sketches, no one environment lasting more than a couple of minutes before fading away. Perhaps this is in response to the pictures that it was intended to accompany, but as an audio-only experience it gives it a particularly staccato feel that prevents the listener from getting properly entranced- more like a sampler EP than a fully-formed work, it leaves you wanting more, with in this case is mostly but not wholly a good thing.