Experimental / Avantgarde / Weird & Wired / Glitch / Noise / Field Recording
Edit (3561)
Artist:
Warm Climate
(@)
Title:
Forced Spring for the Rising Tide
Format:
CDS (CD Single)
Label:
self-released
Distributor:
Lighthouse Promo Store
Rated:
There's something about a semi-silly sort of avant-garde weirdness that seems to want to be taken seriously that's never sat well with me. I'm not saying that I don't like the semi-silly (used to love the Residents and Renaldo & the Loaf) or that I have a problem with serious avant garde music (Cage, Stockhausen, George Crumb, even Ornette Coleman), I can respect those guys even if I don't like everything they do. Maybe it's just weirdness for the sake of weirdness that's off-putting. The first track on "Forced Spring for the Rising Tide" begins with just such weirdness; dissonant vocal chorus, abstract lyrics, bizarre and slow arrangement of various instruments with phrasing reminiscent of Henry Cow with Robert Wyatt, less artfully done Mothers of Invention abstractions, etc. I got the impression of contrivance and emulation of influences rather than forging any new ground. At least it's on the brief side. If you can make it past the opening track, you just may actually enjoy this CD. The next track (title track of the CD) unfortunately is not so brief. At 27 minutes, it just drags on and on until it becomes unbearable. The beginning isn't bad- a familiar simple repeating bass pattern, hand percussion and a flutaphone riff. At nearly the 3-minute mark it begins to sound like a bunch of stoned hippie trippers in a cross between a really lousy garage band jam session and a be-in. The bass is the only thing holding it together, and that old three-note pattern gets tedious quickly. When it sounds like the drummer is fumbling his sticks, I'm guessing the mescaline is beginning to kick in. Wordless moaning vocals, off-kilter demented guitar improvisation, bells, squealing horn riffs, psychotic percussion, and a bunch of other sounds all collide while the bass continues to play that 3-note pattern. Aaarrgh! Listening to this is not easy. Half way through the piece, the worst excuse for gamelan I've ever hard seems to emerge and take over for a while. Guitar distortion and feedback intensifies. Damn! I don't know what these guys are on but I'm sure glad I didn't take any. Okay, it IS avant-garde, but that doesn't' necessarily make it good. Later in the piece, the bass is gone, and things seem to be winding down. Funny, there's still more than 10 minutes to go, and I'm getting itchy to leave. The wind-down is almost the best part; it's hard to screw up this kind of amorphous abstraction. Eventually, it all seems to melt into a puddle of primeval goo. When the vocalist starts ululating Yoko Ono style, I know it's time to move on. To say this track goes on too long is an understatement. With only 2 tracks left, I'm confident I can see the light at the end of the tunnel. In contrast to the previous, "Nasa March", with it's repetitive piano riff opening is almost a relief. At least there's some tension in the atmosphere now. The ambience does affect a little creepiness for a bit, then the bad gamelan comes back playing a more simplistic pattern now. Then the chaos of everyone raucously improvising at once takes over. Hey, there's a drummer in there who emerges temporarily playing a steady beat. Finally it just ends. "Creole Accordion Whisper" finishes this foray into the abnormal centered around some slow acoustic guitar improvisation. More diverse random abstract musical and non-musical elements are added, but it sounds placid compared to the rest of the disc. If you like music for the sake of weirdness, you might actually like this. But if you find musical self-indulgence a real bore, you might want to look elsewhere for your avant-garde fix.
Experimental / Avantgarde / Weird & Wired / Glitch / Noise / Field Recording
Edit (3558)
image not
available
anymore
Artist:
TWO BANDS AND A LEGEND
Title:
Two Bands And A Legend
Format:
CD
Label:
Smalltown Superjazz
(@)
Distributor:
Wide
Rated:
BUY from
Born from a The Thing with Joe McPhee and Cato Salsa Experience collaboration, Two Bands And A Legend started their musical activities at the Kongsberg Jazzfestival in Norway in 2004, when The Thing was offered the chance to invite their favorite rock band Cato Salsa Experience. Afer releasing the EP "Sounds Like A Sandwich" on Smalltown Superjazzz the label decided that the two bands and the legend should go into studio to record a full length album. Recorded live with no overdubs their self titled CD contains nine tracks where with a bit of difficulty, if not checked in they whole length, you'll track down covers of Pj Harvey's "Who the fuck", an instrumental version the Sonics' "The witch", Chuck Berry's "Louie Louie", "Baby Talk" by James Blood Ulmer and The Cramps' "I can't find my mind" and "Mongezi Feza's "You ain't gonna know me 'cos you think you know me". The combo plays like a free jazz combo on acid who's possessed by the spirits of Screamin' Jay Hawkins and Love's Arthur Lee, so you'll get a really convincing version of "The witch" but before the original song starts you'll get saxophones on fire, battling razor like guitars and gallons of sweat. Also the original tracks "Too much fun", "Tekla loo" and "The nut" are sounding convincing as the band's way of blending free jazz, noise rock and various insanities is a breath of fresh air but being musically accessible.
image not
available
anymore
Artist:
GRAILS
(@)
Title:
Burning Off Impurities
Format:
CD
Label:
Temporary Residence
Distributor:
Wide
Rated:
BUY from
BURNING OFF IMPURITIES is the fourth Grails' album and, for you habitual readers of our magazine, it could sound strange to see me review this band which is inspired by psychedelic music. But, listen to this record and you'll realize that the subversive and experimental spirit of these recordings isn't that far from the experimental bands we usually review. Two of my preferred bands of the 60s of this genre are the Electric Prunes and Chocolate Watchband and listening to this tracks is making me think about an instrumental version of those bands. BURNING OFF IMPURITIES for sure is a rock album because the band uses mainly rock instruments (even if on "Drawn curtains" they use also a violin and some light distorted drums) but there's something else going on. Produced by Jeff Saltzman and Steven Wray Lobdell (members of Faust) the record is for sure influenced by psychedelia and Kraut rock but on some parts you can find also elements of noise music a la Slint (check "Origin-ing"). Don't think about hippies while you are reading this review because this isn't the case. Grails are capable of balancing the acid sounds of the 60's/70's with a modern vision of improvisation. I liked it and if you don't hate guitar sounds I'd suggest you to check it.
image not
available
anymore
Artist:
Mick Harvey
Title:
Motion Picture Music '94-'05
Format:
CD
Label:
Mute
(@)
Rated:
Nick Cave & the Bad Seeds and Birthday Party co-founder Mick Harvey is known by many for his great taste in arrangements and composition, trades that he has been cultivating on his own time for quite a while now and which some of you might have had an opportunity to savor in Andrew Dominik's 2000 film "Chopper", and more recently Paul Goldman's 2002 film "Australian Rules". I personally haven't seen these films yet (although I just added Chopper to my Netflix cue) but a lot of people must have, because Harvey won a Best Original Soundtrack for Film and Television Award from the Australian Recording Industry Association (ARIAS). This CD is Harvey's second film music installment of short pieces, cues, background music and score music and it includes music from the flicks Lighting Fires, Chopper, Sparrow, Rien Ne Vas Plus, Frank Hurley - The Man Who Made History, Rosehill, Go For Gold.
Because the music comes from different scores it is not as easy to file this entire 27 piece CD away under one genre. Overall it is on the atmospheric side, but there are definitely wild differences in moods, ranging from grand, gorgeous and dramatic tension-making and tension-breaking orchestral arrangements (mostly from the Frank Hurley film, which I'd love to see but Netflix doesn't carry) to simple and minimalistic pieces with kalimba and guitar, from Ennio Morricone-inspired western desert image evoking passages to piano parts, subtle string parts, atmospheric post-industrial things or Tom Waits-like parts that might fit in a Tarantino or a Rodriguez picture... As in a movie, a lot of the parts are recurring and will make you feel almost as if you are actually watching a movie. And yes, in case you are wondering Cave does make an appearance as co-writer and singer on the last one of these 27 tunes, a remarkably strange and different piece that sounds almost Eastern European inspired.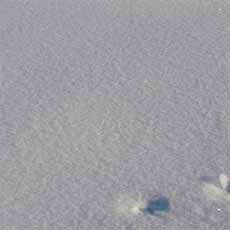 Artist:
SABINE VOGEL
(@)
Title:
Aus dem Fotoalbum eines Pinguins
Format:
CD
Label:
Creative Sources
(@)
Rated:
If Beside The Cage brings forward some typical elements of impro-combos, Sabine Vogel can be better qualified as many solo performers on Creative Sources and on similar labels. Does what I wrote stands for "here's you have you're average anonymous release"? Absolutely no, with those words I simply meant if there's a modus operandi with which you can distinguish the work of a band as much as that of a soloist like in this case. But given that the world is full of contradictions, let's say if we'd not consider this one as an only acoustic/instrument cd, this should be a big mistake since the fifty percent of this whole effort is made out of field recordings. Believe it or not, the fact is that miss Vogel mixed really well some solo performances with some silent/non intrusive field soundscapes and I dare you to recognize the different sections without the liner-notes accompanying every track. The recording is superb and Sabine mixed the different elements so well it all sounds as a unique continuative trip that passes from a soft half choked blowing to a silent audio-scape. This minimal work is brilliantly engineered and conceived well enough to offer a enjoyable listening even in terms of time length.