Experimental / Avantgarde / Weird & Wired / Glitch / Noise / Field Recording
Edit (10636)
Artist:
Cold Voodoo
Title:
AB+
Format:
Tape
Label:
Wide Ear
(@)
Rated:
The title of this collaborative release by Tobias Meier (playing alto saxophone... I often spoke about some of his outputs, also as a member of collaborative projects, such as the interesting Things to Sound) and Silvan Jeger (picking a bass and known by followers of improv and free jazz scenes to play it on Christoph Gallo's group Day & Taxi) looks like the name of some strange new blood type and both the red-coloured tape and the graphics of the cover, but it could be a reference to the side A and B or the format they've chosen. Whatever it refers, it includes two long-lasting recordings (one per side), whose sound mirrors their bipolar sonic strategy, based on the exploration of two different emotional frameworks poles: according to their own introduction, as Cold Voodoo "they explore the tension of physical presence and exhaustion on one hand and of an external perspective and serenity on the other hand". Even if the listening is pretty demanding and requires a certain focus and aptly trained ear, such a duality in their improvisations is easy to perceive and it can happen you enjoy a part of each session just after you yawned during the listening to another part: for instance I enjoyed the second half of A+ - definitively more nervous, while the first part doesn't really enthuse my ear; they reversed the process and the moods on B+, whose first minutes sound really thrilled and electrified before scattering its rough electricity on the second half.
Experimental / Avantgarde / Weird & Wired / Glitch / Noise / Field Recording
Edit (10635)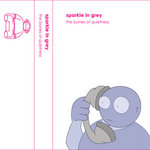 Artist:
Sparkle in Grey
(@)
Title:
The Bones of Quietness
Format:
CD
Label:
self-released
Rated:
Almost ten years after the publication of "A Quiet Place", which was a remarkable release even in its flaws, Sparkle in Grey try to remove its most evident character: the tendency to accumulate and the search of a romantic moment in an overall experimental framework. This was evident even in the covers by Matteo Uggeri whose drawings seems from a kid's publication to a distract sight. So "The Bones of Quietness" is "A Quiet Place" removed of all the catchy element and exposing the skeleton of the release.
"Bones of a Footprint" is mostly mode out of field recordings with only the distant sound of the violin and the cymbals to remind the original track, "L'impronta", while the "The Bones of a Goose" has no field recordings to expose the traditional musical elements of their sounds and "A Quiet Pig" removes the danceable melodies which was the main elements of "A Quiet Place". In its apparent stillness "Teachers Bones" hasn't even a second more than necessary and removes the kids songs which was the emotional center of "Teacher Song"- "Pim Bones in Delay" borders psychedelic rock while "An Unperfect Delusion Song" closes this release with the most suspended side of their sound shortened in time to escape and evolves in a quiet field recording which accompany the listener towards real life.
Removing even the first signs of rhetoric or romanticism to their music and focusing on even the small details of their sound, Sparkle in Grey have now another starting point for their music. Truly recommended.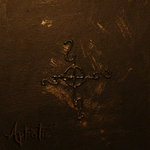 Artist:
Cut The Light
Title:
Aphotic
Format:
CD
Label:
Black Mara
(@)
Rated:
"Aphotic" is the debut album of Cut The Light, a project from Crimea whose dark ambient is mostly based on processed field recording aiming to create a somehow uncomfortable environment. Some tracks are very long and use this element to enhance the attention on sound details as the musical framework is based on stillness.
The first track, "I", starts as a noisy drone which is the background that ties together the other samples until the second part of the track based on samples of orchestral music, or so they sounds, reveals a sort of narrative behind a overall meditative structure. The field recordings of "II" are the base from the crescendo of a sharp drone which ends when it's time to focus the attention to the evocative noises of the final part of the track. After two long track, "III" is the first example of the second side of this release: short tracks divided in two or more sections where the focus is on the evocativeness of the samples. "IV" is a short interlude and introduction to "V" where a sort of slow melody slowly emerges from the static background. "VI" is the most static and canonic track of the album. "VII" reveals how can be reversed the canonical form: a static background based on drone and a moving foreground based on samples, exploiting the field recordings to create a repetitive pattern and focusing the movement on the underlying soundscape. "VIII" starts with a quiet and almost static background and ends with a sharp crescendo. "IX" closes this release with a short crescendo of a drone.
It's unusual that a debut album reveals a rather formed personality untied to his influences, so this is one of finest release of the genre that could be heard this year. Not for everyone but it's worth a listen.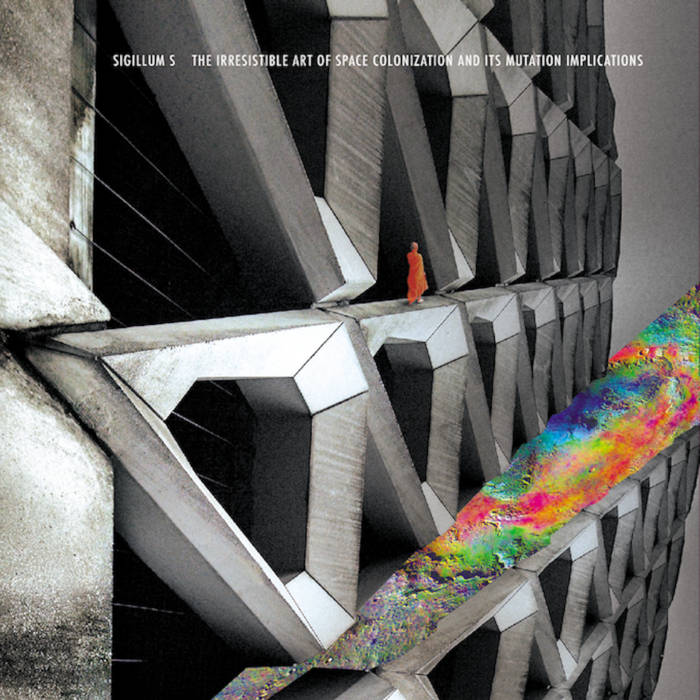 Artist:
Sigillum S
Title:
The Irresistible Art Of Space Colonization And Its Mutation Implications
Format:
CD
Label:
Transmutation LTD
Rated:
Sigillum S two years ago celebrated their 30th anniversary (one year later, because they started in 1985) by releasing three albums printed on CD, LP and tape. That moment was important for them not only because they raised the glasses to salute three decades of sonic terrorism and sound research, they also celebrated a new band member: Bruno Dorella. Bruno, owner of the label Bar La Muerte, is also member of the following bands: Bachi Da Pietra, Lava, OVO, Ronin and Wolfango. He started to play live with them but with the new album "The Irresistible Art Of Space Colonization and Its Mutation Implications", it's the first time that we have the chance to check how he helped Eraldo Bernocchi and Paolo Bandera to redefine their sound. As usual, the titles of the new album are recalling to me the works of people who had an impact on visual arts or culture in general: I mean people like Ballard, Burroughs, Cronenberg, etc. We have titles like "Occult Storage For Pan-Dronic Glossolalia", "Wrong Proto - Matter Gravitation", "Genetically-Engineered Insects", "When Comets Become Organic Households", "Through The Endless Streams Of Satellite Euphoria", etc. Musically Sigillum S always evolved and if on their beginning their music could have been defined as ritualistic and industrial, since early 00's they started to include into their music also elements of the sound that they had on their side projects. Eraldo played and collaborated with many people such as Mick Harris, Bill Laswell, Tony Wakeford, to name few and explored different genres from dub to guitar drone (as on his album under the Blackwood moniker). Paolo with Sshe Retina Stimulants, NG5361, Komplet his other projects and collaborations always explored the folders of noise electronic sounds. In my opinion, the album where they started to redefine their sound has been "23/20". It was featuring sound contributions from long time Sigillum S collaborators as well from artists they estimate. People like: Bill Laswell, Toshinori Kondo, Professor Shebab, SH Fernando and WordSound, Martino Nicoletti, Lorenzo Esposito Fornasari, ZU, Xabier Iriondo, Ephel Duath, various members of Crisis , Mark Solotroff, Thomas Fehlmann, Gudrun Gut, Andrea Marutti, Claudio Agostoni and many others. Anyway, let's start to talk about the new album. On this one, we have a sort of orchestral sound effect as we have several kind of sound layers, as well as several influences and I hazard to say that we have also a sort of melodic structure that wasn't really used before. All these layers are dosed in the mix, creating the effect of a whole orchestra using unconventional sounds. The kind of rhythms, ambient sounds, noises, vocals may sound familiar, but they have been used in a different way. Take "Through The Endless Streams Of Satellite Euphoria", for example: we have a dub bass, synth treated bleeps, a semi dub drum (I might be wrong but this is one of the few times that Sigillum S are using a real drum) and then a trumpet like sound. The first time I listened to this track I immediately thought about 23 Skidoo and I don't remember I ever thought about them while listening to Sigillum S. Sigillum S have been ritualistic but they never been "funk" and this has been a great surprise. We have the tracks mostly based on drones and noise and we have the ones where rhythm has an important part and it could be a normal drum, a treated one mixed with synthetic beats, it doesn't matter, because the tracks evolve and change one from the other. This is another thing that I liked a lot: the variety of atmospheres and sounds. A perfect example of what I mean could be the closing track "Celestial Heliocentric Cultures", which is the one that I felt connected to the cover made by Petulia Mattioli, because it gives me the impression of being influenced by Tibetan music but played by a mutant which filtered it with industrial soundscapes. It's like the cover: a Tibetan monk walking on a metallic landscapes made by an unknown species. The album will be out on the 14th of September on CD, LP and tape. https://sigillum-s.bandcamp.com/album/the-irresistible-art-of-space-colonization-and-its-mutation-implications
Experimental / Avantgarde / Weird & Wired / Glitch / Noise / Field Recording
Edit (10623)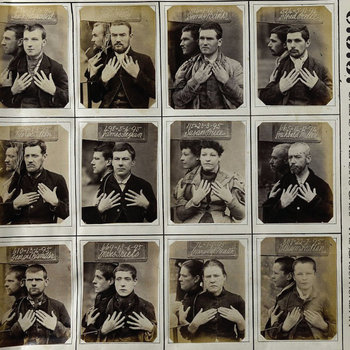 Artist:
C.3.3.
(@)
Title:
Ballard Of Reading Gaol - The Cacophonietta
Format:
CD
Label:
Cold Spring
(@)
Rated:
C.3.3. is a personal project from Paul Jamrozy, co-founder of TEST DEPT, and this release is centered upon Her Majesty's Prison Reading and based upon the history of the location and the Oscar Wilde's poem which gives the name to the project. So the center of this release are the spoken words of "Ballad of Reading Gaol" which introduces the listener to the four movement of this release which is intended as a commentary also the present situation in UK, and the poem talks about the situation of a prisoner.
The first one, "Blood And Wine", is a rather sad track based on a synth stings upon a really slow and doomy beat while the second one, "Iron Town", is more reminiscent of his past as it's based on the circular form of TEST DEPT with metallic beats and samples of the prologue with an overall noisy framework. The droning background of "Gallows Tree" set the emotional elements of the return of the spoken words which reveals the actor's ability of Jamrozy. "The Devilís Own Brigade" is the more elaborated movements as it includes beats, samples to evolve in a quiet drone which introduces the sad ending words. "Pit Of Shame" is a coda which reworks "Blood and Wine" in a more atmospheric way. Two bonus track, "Acousticon (Segregation Mix)" which alternates noisy moments to more ambient ones and "Panoptix (Vermin Mix)" which is more centered upon the rhythmic element.
It's an interesting release which tries to include the message into a musical frame which has to express the feeling of someone closed in an unfair situation. Obviously, without the words a large part of the work is missed but it's the sign that the musical part is not a filler. It's really worth a listen.