Experimental / Avantgarde / Weird & Wired / Glitch / Noise / Field Recording
Edit (4118)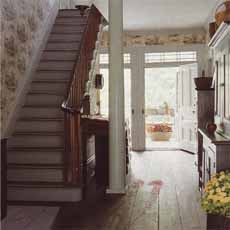 Artist:
CHRIS FORSYTH , NATE WOOLEY (@)
Title:
the duchess of oysterville
Format:
CD
Label:
Creative Sources
(@)
Rated:
If you thought this label from Portugal was exclusively oriented in the direction of electro-acoustic music, here comes an interesting surprise after the minimalist electronic cd by Punck. This recording features a single suite twenty-four minutes long, but believe me after the listening there's nothing more you'd like to add to the track. This long suite is really well calculated and progresses in a way the "freak" inside of you can't but love, above all if you're into radical psychedelia, or narcoleptic jams. It starts as an electro-acoustic improvisation, but it after some slow dynamics ups and downs it turns into a desolated ghostly feedback that reminded me so much about Thela, and if you don't remember the band I've their record on Ecstatic Peace, it was a trio that featured Dean Roberts, Paul Douglas and Dion Workman. I'm sure mighty Thurston Moore would sit back and enjoy the trip if only he had the chance to give a listen. In the second half of this long track, the aura of the electric guitar becomes central and Nate Wooley keeps doing the same thing for a while and later leaves some imperceptible changes distributed slowly on the whole length, a smart choice for helps to reach the climax of your trance-experience. As you can imagine the metamorphoses brings an electro-acoustic beginning to turn into a quasi dronical piece. The ambivalent essence of the track emerges during the different movements in which Forsyth and Wooley have distributed the crescendos and diminuendos. Be it I'm I love this kind of works or the fact the "murderous" cover concept kicks ass, but if you ask me one release I recommend to the ex "deadheads" in search for something new but with that hallucinating side effect: this would be my personal suggestion.
Experimental / Avantgarde / Weird & Wired / Glitch / Noise / Field Recording
Edit (4117)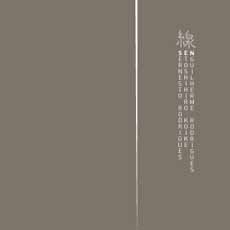 Artist:
RODRIGUES, KOIKE, RODRIGUES
Title:
sen
Format:
CD
Label:
Creative Sources
(@)
Rated:
The context is still that of electro-acoustic improvisation, the language is quite mature, I really like the way it all sounds, it's tight and soft but above all it's slow if you're confidential with this kind of music, let's say they barely play. While wondering if in contemporary improvisation there's a sort of unsaid fear of sounding "melodic" some of these radical sketches this trio draws while improvising, become almost expressive: it means while giving a sounds to the unspoken voice of their instruments they do it keeping in mind a voice is generally meant to articulate a sort of communication or a proper dialogue. While the recording is not completely clean since you have that sort of ambiental buzz typical of live recordings (but this a studio one), it fits really well with the sound of this trio since it has a good definition and at the same time is incredibly warm. While the first of these two suites is more quiet, the second one starts more incisively and pictures the players involved in a most vigorous way of playing, but don't worry it doesn't imply they become neither aggressive nor free (meant in a way jazz solos/jams are meant). This cd follows the philosophy of a few sound floating in the air for a suitable amount of time, I mean you won't hear your usual short acoustical strikes as if there was an earthquake going on in the middle of the studio. Sometimes I've caught myself thinking they could have reduced these two long tracks in a number of minor episodes, but I think they wanted to freeze the whole momentum/experience of the recording session and if that's the reason, no one can blame them for this choice.
image not
available
anymore
The is an Italian-based one-man project hailing out of Milano lead by Riccardo Z, who can provide two different releases on the Dark/Experimental-label Apocalyptic Radio. Under his Zr19.84-moniker he offers a sort of Millitary-inspired Experimental/Ambient music, which touches the Martial and Noise genres. It's an ominous sounding output which includes sampled passages out of soldier and march hymns taken of different belongings or – to my surprise – the Russian national hymn ("Jedinyi Sovestrij Sojuz"). This passages got mostly completely woven into the mix by placing them separated into a stereo field, but also and as expected under a heavily effect and lo-fi manipulation. There's noticeable a slight dedication to some Neo-Classic influence in the kind how tracks got arranged, though it is a rough sort. Nothing to impress some faint-hearted listeners, this kind of music is specially dedicated to genre-lovers. Also this edition comes out in a special rounded metal movie can and is strictly limited to only 84 pieces, surely with respect to the projects' name.
image not
available
anymore
Another new collaboration for the German SkullLine label, this time with a one-man act out of Switzerland. GRABSTEIN offers Experimental/Ambient driven soundscapes which are complimented with dozens of voice samples taken out of different scenarios which happened during World War II. Especially in the German-speaking countries it seems to be still a shame to talk, to sing or to play with themes and signs out of the darkest years of the 19th millenium. However, GRABSTEIN strictly explains not to follow any particular political tendency, he just like to portray those things, while it all shouldn't be forgotten. The use of Hitler-samples (track "III" for instance...) and related stuff still touches and polarizes several people, although these things happened more than 60 years before. Since the music here can't be called tracks, maybe rather more different extract, the artist has decided to name his pieces simply from "I" to "X". The extract No. "IX" is a remix work done by the Japanese Cyberpunk-artist Kenji Siratori (...soon more about him...) and to me the best work. It took a while until I recognized on which track he has worked, the original seems to be track "III". A second bonus remix "X" got provided by Natja K. As usual for a SkullLine release, this one comes out strictly limited to 50 exemplars and specially packaged, so you'll have to act ASAP to purchase it.
Experimental / Avantgarde / Weird & Wired / Glitch / Noise / Field Recording
Edit (4100)
image not
available
anymore
Artist:
SNOLEOPARDEN
Title:
Snöleoparden
Format:
CD
Label:
Rump Recordings
(@)
Rated:
Snöleoparden is formed by a trained sitar player/multi instrumentalist member of Mofus and Badun. The guy's name is Jonas Stampe, he spent one year in India as a sitar student with Ravi Shankar as teacher and later he became part of his live band line-up. He took the name of his solo project from a rare animal who lives in the remote areas of the Central Asia mountains. Snöleoparden wanted to diversify its sound giving freedom to different form of expression: on Jonas' music you can find minimalism, children choirs, joyful melodies or weird sounds. Everything is good at the purpose of creating something free from every boundaries. Also his instrumentation follow the same rule and if you check out his photos you can see him playing self made instruments (mostly percussive ones). The eleven tracks of his first solo album span from world music (his main influence is Pakistani music and "Dreng" could remember that culture with a nice melodic song sung by a kid) to random rhythms passing through simple songs or semi-ritualistic ones (like "Trance") which could remember American Indian (low percussive sounds coupled with a blow instrument but in this case with the addiction of few synth sounds). The album closes with a joyful rickety tune titled "Grieg": a sort of drunk instrumental anthem. If you are looking for a different attitude to sound and music but you want it to sound fresh and also experimental, check this album. P.s. Unfortunately you'll have to wait until the 3rd of March when it will be released...