Experimental / Avantgarde / Weird & Wired / Glitch / Noise / Field Recording
Edit (4152)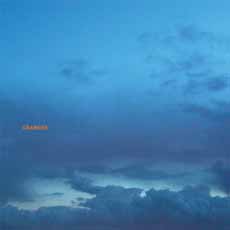 Artist:
MATTHEWS, RODRIGUES, SAADE', RODRIGUES
Title:
Oranges
Format:
CD
Label:
Creative Sources
(@)
Rated:
Another electro acoustic display from the outer space, this time the matter is more and more fragmented thus don't expect it to be a continuum ambient-style where instrumental sounds are assembled so to have a layering ambient style. Certainly in these nine tracks there's a lot of interaction but is way more fragmented and many times you have every member of this quartet waiting for his turn in order to emit a the beloved sounds/noises. The electro-acoustic pastiches is the usual work you think of when pondering on the label's catalogue and yes, it has its moments like in the fifth track where they move around a quasi modal type of improvisation and I can't say I didn't appreciate when they've molded something you could even recognize the shape of. "The shape of electro-acoustic nowadays" has a lot to share with the quality of the recording and this one is well done, consequently everything is located in a specifical context/space and can also be identified for it's real essence. The last sentence means thanks to the recording every "sshhh"", "sdeeng", "tuuud" is clearly identifiable and don't think it happens quite often.

Experimental / Avantgarde / Weird & Wired / Glitch / Noise / Field Recording
Edit (4151)
image not
available
anymore
Artist:
MATT ROGALSKY
(@)
Title:
memory like water
Format:
2 x CD (double CD)
Label:
Xi records
(@)
Rated:
I've found this work interesting from the very first night I've given it a try, not only for the ideas behind Rogalsky's work, but for the fact its musically deep, cerebral but also really evocative. This guy works on/with software instruments and he generally collaborates with at least one performer, be it human or a radio above all in the first cd. The average length of every suite is around twenty minutes except for the longest one (half an hour) and the shortest (thirteen minutes about), it has to do with the fact all of the material here featured comes from live performances which span from 1996 to the present. No surprises if you have really cold, unmelodic segments and highly evocative melodies that sink your head in your pillow after having given it your ears. While passing from sound art to quasi-ambient music this artist demonstrates he's learnt by heart the lesson of drone-masters, of the "music-concrete" fathers and the and that of minimalists but he has gone beyond mere imitation. Yes, I really think Rogalsky has its own style even when evolving around ideas quite popular in the experimental scene. He always takes his time to go deep to the core of the track and that's also why he drives slowly in and out of every sound crescendo/diminuendo. I've read he's been/is involved with installations and you could have easily guessed just by hearing the material I mean that's the cut. "Memory like water" is composed of two cd: the first contains Matt's performances with some guests (mainly his musician brothers), the second cd instead features exclusively solo-material. I was tented to write the first piece of plastic is preminently more melodic than the second, but it's not correct, he alternates cold heavy layers to lyrical evocative ambiences where you have simple melodies played with instruments or via what I assume are computer-drones. Sometimes I've had the impression Rogalsky was really close to John Grznich and Seth Nehil augmented of some melodies, but they're more monumental, heavier and in some way less static (a subtle staticness here is 100% intentional). If compared to the two artists afore mentioned this musician is closer to sound art meets minimalism and there's no trace of heavy ambient near to industrial. If I were the freak I'm not I'd comment Rogalsky's music is more trippy than "Set The Controls For The Heart Of The Sun" but by saying that it would be too reductive alas forget it.





image not
available
anymore
Artist:
Kenji Siratori
(@)
Title:
Sickness For The 21st Century
Format:
CD
Label:
SkullLine
(@)
Distributor:
SkullLine
Rated:
Only a very few months after his debut release "Death Creature" for the German SkullLine label, the Japanese Cyberpunk-/Ambient-artist KENJI SIRATORI returns with a new album. Again strictly limited to only 50 exemplars, KENJI offers a musically onslaught quite different to his mentioned debut. Although "Sickness..." still compliments with long and static Dark-Ambient-like drones, the overall outfit is much harder-minded. He could integrate a wide-ranging distortion/overdrive effect manipulation on his long running tracks, again simply named in a row of "I" to "VI". A nightmarish and yet very sinister sounding experience. Which brings him nearer to some Cold Meat Industry acts, but mainly a sound outfit which avoids to deal with any beautiful thing of the world. No music for the faint-hearted for sure, and the end of the rope still isn't reached for KENJI. Tracks are ranging between 5 and 16 minutes, this album comes out with a semi-glossy cover and it is hand-numbered. A collectors item soon for sure, so act up ASAP.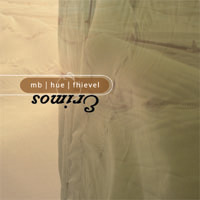 Artist:
MB-HUE-FHIEVEL
(@)
Title:
Erimos
Format:
CD
Label:
Digitalis Industries
(@)
Rated:
Maurizio Bianchi has probably been the "hyperactive child" of the evergreen Dead Kennedys' anthem when he was a little kid, but Hue was probably following next considering the amount of releases they're putting out recently, by the way scout's honor so far the quality is still considerably high: they're probably in the midst of their golden age. To create Erimos they've teamed up with electronic musician Fhievel and did another interesting work. This' the sister album of Nefelodhis by MB and Hue with Sparkle in Grey (his post-rock indie-tronic combo), both the releases are quite ethereal and soft even if that has to be meant in an abstract way, this one as you may have guessed is more experimental oriented and way more cerebral. I think by some means you can distinguish the three different personalities of the team-players if you've heard some of their solo materials, but I'm not completely sure about what I'm writing since the blend is well assorted and they've probably took the unsaid mutual decision to act in symbiosis. Drones, high frequencies, concrete sounds, field recording, few instruments to throw you in a dreamlike state across a deserted area (that's the concept of the release), consequently take for granted you've desolated moments, evocative melodies, melancholic atmospheres as a concept like that requires. Anyhow, thought being melancholic and evocative it's not sad, depressed and above all far from dark ambient releases, it's soft and it's really close to some great documentary soundtracks you may have heard. I'm sure if you take Bertolucci's "The sheltering sky" and you play this one in place of the original soundtrack you'll probably think they meant it as a re-sonorization.



Experimental / Avantgarde / Weird & Wired / Glitch / Noise / Field Recording
Edit (4130)
image not
available
anymore
I was looking forward to hear this cd since it was on Room40, I like the label, I mean I know it's hard to become a quality trademark but their releases I've heard so far are well packaged and the music is catchy, add to this they've released a masterpiece like Dj Olive's "sleep" that I highly recommend if you're into high quality drone music. Honestly it's the first release I listen to Lloyd Barret thought he's been pretty active for ages, so shame on me for being ignorant, laying on my bed I was thinking it reminded me a bit of Michel Chion just much softer, later I read in the portfolio and I read Chion is a reference used by the label itself that means I still can detect some influences and that's good. To clear any doubt, I've to tell you the comparison doesn't say that much since Barret has his own musical character, the fact is that both him and Chion play a sort of sonorization for an imaginary (and not imaginary) movies. That said the interesting thing of "mise en scene" is the fact episodes flow one after the other giving coherence to the whole narrative plot. The release is obviously meant as a single journey and this Australian musician alternates smartly abstract moments to suggestive atmospheres. The ambient/post-concrete inheritance of this music also remembered me names like David Cunningham above all when you have piano parts, but also some soft soundtrack-works by David Shea but in general it pays a direct homage to many classy soundtrack composers from back in the eighties, early nineties. The sound and the music are more than actual so please don't confuse it with those old fashioned ambient work new or with age wonnabes for it has nothing to share with them. I guarantee the trip-like experience it's hard to be avoided.