Experimental / Avantgarde / Weird & Wired / Glitch / Noise / Field Recording
Edit (3919)
The brainchild of a German computer scientist, Alarmen's sound can best be described as an intelligent mixture of glitch, ambient, and IDM that utilizes very mechanical synthesizer effects to achieve its aesthetic. The artist behind Alarmen describes the project's full-length debut "There's No Place Like Hoan" as "the soundtrack to the information chaos of our society." I find this description to be misleading, as the album is far from chaotic. But rather, "No Place Like Hoan" offers a collection of compositions that are very methodical and well thought out. Indeed, the beauty of Alarmen is his ability to create evocative music utilizing what would otherwise be cold and sterile sounds. This ability is best represented on the tracks "Feeling Better is Like a Dream" and "Three Inches Longer." The ability to make evocative music with such harsh sounds is a skill possessed by only a handful of experimental artists, which makes "No Place Like Hoan" a very exciting album. Moreover, when listening to the album I could not help but think that this is what CD2 of Alec Empire's "Intelligence and Sacrifice" should have sounded like. Additionally, the album is that it is suitable for both active and passive listening, which allows it to be enjoyed in a number of different settings. While the final track on the album "Rocken Roal" is a bit disappointing for its repetitiveness and campy vocoder effects, the album as whole is very solid. In sum, I would recommend Alarmen's "No Place Like Hoan" for any fan of the more digital branch of experimental electronic music.
image not
available
anymore
Artist:
ICARUS
Title:
Sylt
Format:
CD
Label:
Rump Recordings
(@)
Rated:
Icarus is a duo formed by Ollie Bown and Sam Britton, two guys who met in 1995 into a pirate station. After experimenting a while they decided to focus their efforts into samples and breakbeats. Soon Hydrogen Dukebox noticed them and became their first label. Since then they released seven albums for different labels. Recently they signed for Rump Recordings and they decided to issue for them their first album since 2004. SYLT contains seven tracks born from the conjunction of field recordings and live performances which have been later edited in studio. Since the first track I realized that this album was going to be the most experimental release of the Rump catalog. The two tracks "First inf(e)raence" and "Second inf(e)raence" are to long suites (almost twenty minutes each) where rhythms, samples, percussive sounds and instruments (a treated sax, maybe) are on the wild. You have a perception of the track structure only when the percussive element increase and leaves the place for a drum machine (this is the case of the first one). Most of the tracks sound like i.d.m./concrete music where percussive sounds give you the sensation of being listening to rolling pebbles on metal sheet. The track I appreciated most is "Second inf(e)raence", where the chaotic structure wasn't totally casual and there was a certain rhythmical alternation where the initial piano part slowly left for a session of "crazy rhythms" and a jazzy drum set. This is i.d.m. experimental music!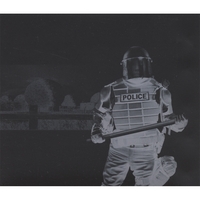 I can't resist to start this review with a warning printed on the backside of this compilation:
"Under the revised Patriot Act, secret Presidential Directives and Orders, and Military Commissions Act of 2006 any person found in possession of this CD can have their mail opened by Order of the President, watched by various U.S. Law "Enforcement" Agencies, and ultimately be charged with a Federal crime. Welcome to the United States. Enjoy your stay."
I'm sure that this warning points out well which politically-inspired content you've obviously to expect from the booklet of this compilation CD. Included is a lot of stuff to read, essays and regime-critically stuff on which I can't judge, since I'm not a US citizen. Only one personal note: that stuff leaves me thinking on...
Chain D.L.K. is a music-related resource, so back to our business: This compilation released by the small Chicago-based label Arable Farmland provides 17 tracks by 11 different artists mostly hailing out of Australia and the USA. Musically the content of this compilation jumps over genre-related boundaries between Dark Electro, Ambient up to Experimental and Ritual tunes. The best known artist here is surely the Australian duo EMPTY, which provides two tracks. Of about all other artists, including the label chief's own project CRYPTO FACIST, I haven't heard so far from. PASK is an Australian-based Powernoise/Ambient-artist and opens this comp with an experimental track – this act also has created a remix on EMPTY's track "Alone" to take part here, which reminds a bit on some classic GRIDLOCK/DISHARMONY works. Also the 3 appearances of CRYPTO FACIST are convincing by offering some eerie moods and foggy voice samples. SEARAD are providing a great electronic-driven Alternative track and have to be named along both EMPTY-tracks to be the highlight here. Two other appearances I like to mention with ROPS56 (a Pop-song with smooth female vocals) and FLOOD OF RAIN (crunchy Metal-like track), because both are representing different music styles. As for a conclusion, this comp works musically well if you're interested to check out some rather unknown artists, although it is shadowed a bit by the politically message provided by the art.

Track list:

PASK - precursor
SEARAD – remote
MEMBRANE CONSPIRACY - mistrust
SMEA - career politician
METAGNATHOUS - flawed copies
ROPS56 – lament
RDS - heavily redacted
CRYPTO FASCIST - quarantine u.s.a.
MEMBRANE CONSPIRACY - fuel for empire
METAGNATHOUS - neighbors bones
PIN - symbiance
EMPTY – alone (PASK remix)
CRYPTO FASCIST - democracy
METAGNATHOUS - without a word
EMPTY - p.e.r.
CRYPTO FASCIST - controlled cradle
FLOOD OF RAIN - system crash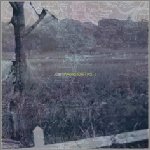 It's ages I'm hearing the name Aube and I've already happened to give a listen to some songs/relases here and there, but this my first review of his materials. To be honest this not his average relase since it's a rework of Giuseppe Verticchio/Nimh music but thought he's not the originator of the sounds I can assure his personal touch is firmly strong. Don't worry the compromise is acceptable since even if this cd has been moulded by the hand of Akifum Nakajima, this' not one of those "sounds like a remix" reworks where it's not even intelligible the origin of the DNA, infact according to my personal opinion Aube shows his intelligence in developing some Nimh's original ideas. You end up having both the some "freak" post-ethnic (I'd write New Age if I could not associate the term with "cheap music for cocktail people" as I actually do), ambient sketches diluted in a repetitive but never redundant structure. Aube sounds really close to minimalism, but for the sake of honesty we should say it probably belongs more to oriental "minimal aesthetic" to which minimalists (as well as many other modern learned musicians) paid tribute. A strong psychedelic release where drones, loops and field recordings go out of focus do to reverb and delays layering, but this still quite far from many other experimental post-industrial releases where an overdose of layering creates a concrete fog...if it was a landscape this could be one of those pale misty winter mornings, and if you live in the north (wherever it is) you know what I'm talking about. Aube's tool are repetitions and he's probably one of the best loop-dealer around at the moment. For what concerns Nimh, I must say these last couple of releases (I'm referring to this and to the "missing tapes" one) he's gone more experimental leaving (not so far) his traditional ambient territories and the result is so good, I'm tented to say if you never heard anything from him you could try to start from the bottom.
Experimental / Avantgarde / Weird & Wired / Glitch / Noise / Field Recording
Edit (3899)

Artist:
Kioku
Title:
Both Far and Near
Format:
CD
Label:
quiet design
(@)
Distributor:
Alas Seis Music Direct
Rated:
BUY from
I listen to these tribal Taiko & percussions, live laptop experimentation and free-jazz saxophone improvisations and I wonder: how could Tzadik have missed a NYC-based hassidic-japanese avantgarde sax-featuring trio? That's just unexplainable to me. They seem to be right up Zorn's alley! And yet Austin-based label Quiet Design swiftly snatched the band and added it to their interesting and growing roster of original artists.

"Both Far and Near" features six pieces (including a cover of John Coltrane's "The Drum Thing" and Keith Jarret's "Spirits 16") made of a bed of throbbing percussive beats and sounds and electronic accompaniments that morph from drones to bubbles and from being soothing ethereal layers to creatively becoming part of the percussive textures (like in "Yatai Bayashi"). Amidst the ritualistic and trance-inducing background is the wild and deranged saxophone (mostly alto and soprano I believe), which, just like the laptop, plays its role of antagonist and enabler, playing along or whaling atop.

Kioku (japanese for "memory") truly seem to be an extension of that unique NYC downtown scene mostly made of the intersection of Jewish rule-bending instrumentalists and nipponic rule-breaking sound manipulators, but the fact that Kioku adds all these ethnic percussions makes them stand out within that very crowd.

Even though Tonic doesn't exist anymore (probably courtesy of the neighboring Blue Condo), Kioku still find some venues to perform in and you can find out about that on their myspace.com/kiokugroup