image not
available
anymore
A new signing and addition to the SkullLine roster hailing out of the United States. And as usual for SkullLine also CHAOTICUM can't be thrown simply into one specific style, because they play a sort of Experimental music, which integrates excerpts out of different music styles between Ambient, Psychedelic, Classic and mid-80ies Electronica. Not that usual form of a static Ambient droning sound outfit, here's action through additional drum programmings placed over the improvisational sound sculptures. Some fragmented vocals are joining the scenario here and there, too ("Caress", or even more ominous on "From Now Unto Eternity"). The spooky "Occultique", which can be also be heard on the SkullLine compilation "Bewein Dein Mädel" is featured as well and seems to be one of the favorites on here. Quite diverse interpreted, although it is favorable that the above mentioned different styles are in your vein, so that someone can be impressed with this musically excursion. Strictly limited release to only 69 exemplars, you've got to hurry up to pick it up directly from SkullLine.


image not
available
anymore
A new DCD compilation set by the German SkullLine mail order service, which is pretty much dedicated to present you a wide-ranging overview through different rather underground-based music styles. Even if this compilation and ist participants follow pretty much a mutual main and Military-based theme (dedicated to document the loss of women during the world wars), the music remains diverse. Be it Military, Neo-Folk, Minimal, Electronica or Dark Ambient – you'll get it all and complete. And almost all of the signed label artists of SkullLine are featured on here, too. One of them, GRABSTEIN opens this comp with a Dark Ambient-tune, which follows after a sampled classic introduction. IN SCHERBEN stands for clear Neo-Folk music, while PARA-DIOXIN offer harsh and minimal Electro-Powernoise music. CHAOTICUM, a newcomer to SkullLine offer an extra-ordinary mix between Ambient, Experimental and Psychedelic elements and that rather on DIVE-related tune of BLEIBURG featuring Russian voice samples is one of the best tracks this act has produced so far! AYWASSCREAMING convinces with a staccato-like rhythm work wide driven in the stereo field and voice samples related on a battle at WWII at Sewastopol. The productive duo of TRITON 83 is still one of my personal favorites of the SkullLine roster, this new track "Alptraum" reminds strong on some classic recordings by PIERREPOINT for example. GENOCIDE LOLITA, well behind the cool band name hides a US-based project offering an Ambient/Experimental tune featuring a harsh and overdriven vocal performance. CD 2 starts with the Italian ZR.19.84 project with a new tune, and that harsh Japan-Noise-like tune of KADAVER – "Heart-Shaped Torture" doesn't take prisoners. Dark and ominous growling Dark Ambient pieces you'll get offered by both MANIFESTO and ZYANKALI, while the international known act FORTHCOMING FIRE offers a smooth and danceable Electronica tune. More and more Ambient tunes are following, some with Noise infiltrated (NOCTURNE, B-MACHINA, but all of them with that thematically fittig Military thing. Last but not least also KREPULEC, an act we had presented on here with an interview is featured as well und closes this satisfying DCD set. Nearly 150 minutes of exclusive music out of this wide field of different styles – this compilation reminds a lot on the last years "New World Order" compilation by the German collegues of Thonar Records. As usual it comes out strictly limited and only available at SkullLine directly, be it a normal 200 exemplar-edition, or the strictly limited release to 100 exemplars (including a special bag).

Track list:

CD1:

01. Grabstein - Kraft durch Freude
02. In Scherben - Ein letztes mal
03. Para-Dioxin - 1942
04. Kenji Siratori - Nietzsche Girl
05. Chaoticum - Occultique
06. Bleiburg - Mirogojske Svijece
07. Aywasscreaming - Sewastopol Bunkerlinie
08. Riccardo Z. - Einsamkeit
09. Triton 83 - Alptraum
10. Melek-tha - Le triumphe de la volontée
11. Waffenruhe - Todgeweihte (BDM Version)
12. Hybryds - White Snow (excerpt)
13. Heiliges Licht - Crime Against Humanity
14. Stormfagel - Mitt Hat (Fritz version)
15. Genocide Lolita - Bilderberg Silent Order
16. SnowWwhite - Der Fruehling

CD2:

01. Zr19.84 - Non Un Passo Indietro! (CCCP)
02. Kadaver - Heart shaped torture
03. Kammer Sieben - Altes Lied (piano) Musik: Butow Maler. Text: Heinrich Heine.
04. Rose Rovine E Amanti - False Priests and Homo Nazi
05. Manifesto - Discipline
06. Zyankali - Evakuierte Zone
07. Forthcoming Fire - Achtung Achtung (wir kommen wieder)
08. I Hatt einen Kameraden - Feilds of Honor
09. Der Feuerkreiner - Sie gehen daher wie ein Schemen
10. Nocturne - Winifred Wagner
11. B-Machina - Willkommen zur Gewalt
12. Lifes Decay - Orguanium
13. B.L.O. feat. The 120 Days - End Of The Game (Baader-Meinhof_Mix)
14. Exemtum - Infestus
15. The Pride of Wolves - Will you?
16. Fourniersches Gangraen - Steyrermühlener Klangdruck
17. Krepulec - Warschauer 1944


Athana is a project coming from Stavanger/Norway where Alf Terje Hana and Arne Hovda freed their musical ideas and intuitions. Both of them have a background as musicians as Alf Terje Hanas has recorded and played with dozens of big Norwegian artists. Arne Hovda, has worked with artists like, Getaway People/Robbie Williams/Tim McGraw/Chris Barron plus many more. Their music is influenced by jazz as well as from pop but on REMIXED 05-08 something different happens. From an idea of Helge Olav Øskendal (a.k.a. HOH) Athana tracks have been remixed giving to the remixers the freedom to do whatever they wanted to. So, if the album opens with the dancey rock of "A-AA" remixed by Sternklang, it follows with the house/jazz reworks of Ost&Kejex. Mungolian Jetset's Cruusin' With The Henleys make sound "Ocean 0306" like a good Sting song. Uko Jürgen Nussbaum remix of "Luskesangen", instead, sound like a slow funk wave song sung by Chris Cornell. The approach change with Nes, thanks to a noisy break beat attitude which make turn a rock jazz track into something more interesting. Thing that Cüret brought to its limit by accelerating and looping little song parts and adding broken toys noises, etc. Also Vasøk preferred experimenting a little with noise and dub but the real challenge is to follow the hypnotic rhythmic loops that Qrt used for "Porten". Lingout, instead, light the bomb by providing a gabba distorted edit of "Alien elephants". The lovers of experimentation will appreciate the freedom the remixers had but I find that the album lacks of homogeneity for the one that didn't know the original versions.
Experimental / Avantgarde / Weird & Wired / Glitch / Noise / Field Recording
Edit (4476)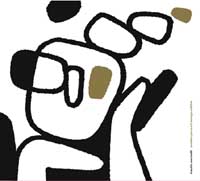 Artist:
Claudio Rocchetti
(@)
Title:
Another piece of teenage wildlife
Format:
CD
Label:
Die Schachtel
Rated:
Here we go with some of the few italians experimental heros who's title is deserved, abroad he's probably mostly known for his work in the ranks of 3/4 Had Been Eliminated but his solo discography is getting quite conspicuous and I highly recommend you to give him your ears. If, like me, you're not new to the work of this experimental artist, then you've to be aware this full length brings forth some interesting innovation in the stile of this Berlin located musician. This time Rocchetti went for an explicitly melodic output which is more than a surprise since his solo releases so far were ranging from "music concrete" to experimental-post-industrial/arty electronics the way you love it, 'cause you can bet despite the overabundance of experimental musicians he had/has his own style. Don't worry, you'll listen to some of these cold well developed grey electronic paintings you're used to with this guy, but you won't believe you ears when he's surrendering to an outspoken emotional side that creates a flower bed to lull some female vocals. Another interesting new element is the fact he's introduced some guitars both played by him and by some guest, no surprises anyway since as he clears it out the guy has a punk-hardcore background. The record fits perfectly in the latest catalogue of Die Schachtel, a label that in someway has produced mostly 3/4 Had Been Eliminated, Bowindo, Hapna crew and related, which in some way may give you a little hint about the melodic, soft but "still not for everybody" atmosphere of the record. Soft droning and simple guitar scrossed randomly by some hi/low-fi sounds which at this point can be easily considered part of his own personal arsenal. Some songs last for a short lapse of time some other tracks creates that typical "in trance as mission" feeling you've been loving in Ambarchi, Roden, Labelle and who knows who else. The guest have surely enriched the recording, but is still Rocchetti who's pulling the strings so if you loved his recordings so far, well, go for it. The title says a lot..."the spirit lives on" despite the coming of age.
Experimental / Avantgarde / Weird & Wired / Glitch / Noise / Field Recording
Edit (4455)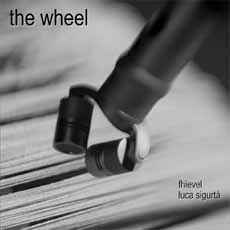 Artist:
FHIEVEL, SIGURTA'
(@)
Title:
the wheel
Format:
CD
Label:
Creative Sources
(@)
Rated:
This duo from Biella joins a couple of complementary musicians involved in sound art and experimental music, as you can easily guess from the inside notes of this cd, they're also involved in sonorizations. You may remember them for their past participation to the Pocket Progressive experience where Claudio Rocchetti was the third part of the triumvirate, you will find some similarities but in general the project is a little bit different. While generally Sigurtà tends to be more rough and Fhievel is probably the one of the few purest "minimal electronics" exponents hailing from Italy, during the composition of this work they converged trying to resuscitate the voice of the old machines they found inside the factory "Fabbrica della ruota" of Prey and simultaneously they accomplished the result to give it all an oniric dimension. The target has been hit and the outcome is brilliant since for the whole recording you've the impression the audio work is part of a soundtrack and in some way their modus operandi related to the process of sonirization is quite classic. The sound definition is wonderful and natural reverbs paint the audio trip of a spectral atmosphere, the sharpness of some sounds (Fhievel?) ties the knot with some grey, dronical cluds (Sigurtà?), they didn't pierce silence but they've been flirting with it constantly which means there's no "tension building" or "waiting game", but it's enveloped all around most of the sounds "happening" during the trip. Considering this whole recording concerns "the factory and its voice – sounds and textures of the textile industry" it's not heavy at all, it has been probably designed to be accessible to a big range of people therefore forget those hyper-intellectualized works by this or that "sound artist wonna be". "Simple" doesn't mean "naïve" and I'm still quite surprised by the great sound effect they managed to create for what concerns sound definition, sure you've to considered you won't hear all the machine "speaking" at the same time as an Orchestra (Russolo can feel safe wherever he rests) but every ghost is there to remember when the worker will die we'll hear his voice thru that of the machine he's been working with for a whole life... "part animal, part machine" for the last time..forever.