Experimental / Avantgarde / Weird & Wired / Glitch / Noise / Field Recording
Edit (7242)
image not
available
anymore
Apart for being their first release, Wakinian is the new incarnation of Terroritmo and, for my fault, even if is a band with a 20 year activity is the first occasion I've heard this name. However, this is a band with clear industrial and minimalists influence searching for a sound with a clear impact but also with meditative suggestions.
"Notturno" opens this release creating a quiet environment that evolve in a sort of meditative ritual. "Wakiniyan", instead, relies heavily in the metallic percussion serving as a landscape for the spoken words. "Uzume" is based on vocal drone and sparse samples. "Primavera" is a percussive track where the female chant is the cornerstone for the creation of the atmosphere. "Leere Zeit" opens the b-side of this vinyl with the same structure of the previous track while the spoken words are of the female voices with a more obscure mood clearly influenced by the work of Einsturzende Neubauten. "In a circle" returns to the clearer palette of the first track while "Madre", the longest track of the record, is a long and relatively quiet meditative drone. "Red room" and "Kharb" close the album with atmospherical and cinematic soundscapes.
This is an album made with a clear view in songwriting and truly recommended for all fans of meditative music.
Experimental / Avantgarde / Weird & Wired / Glitch / Noise / Field Recording
Edit (7241)
image not
available
anymore
Artist:
Gargamella
(@)
Title:
Teta Velata
Format:
CD
Label:
UTU Conspiracy
(@)
Rated:
While this is a band born in 1996 this is their first proper release. This is an almost neofolk band with clear spanish and generally european traditional music influence. Instead of being the classic voice, guitar and drum band, they use most instruments of our tradition for the creation of a more colorful and interesting sound.
"Pater" is a short piano intro to the first proper track of this release: "Xacaras" that is an awkward folk track with a filtered flute to color the overall sound. "Danza Rossa" is based on a flamenco tempo and feature the voice of Francesca Messina. "Teta Velata" reprise the piano line of the introduction and expand it with a more constructed arrangement. "Mater" is a short guitar interlude to "Leu Chansoneta", a folk song full of spanish flavour. "Sybil" is an evocative instrumental track for guitar and glockenspiel while "The Remin Essence" is a long almost experimental track featuring noises and theremin above a quite cinematic piano line. "Whisky" is an introduction to the final part of this album: "Novum Gaudium", a solar ballad, "Tubalcain", a cinematic instrumental and "King of Nowhere" a solemn track based upon a piano line an almost martial beat.
There's not many words to spend for this release except: recommended for everyone.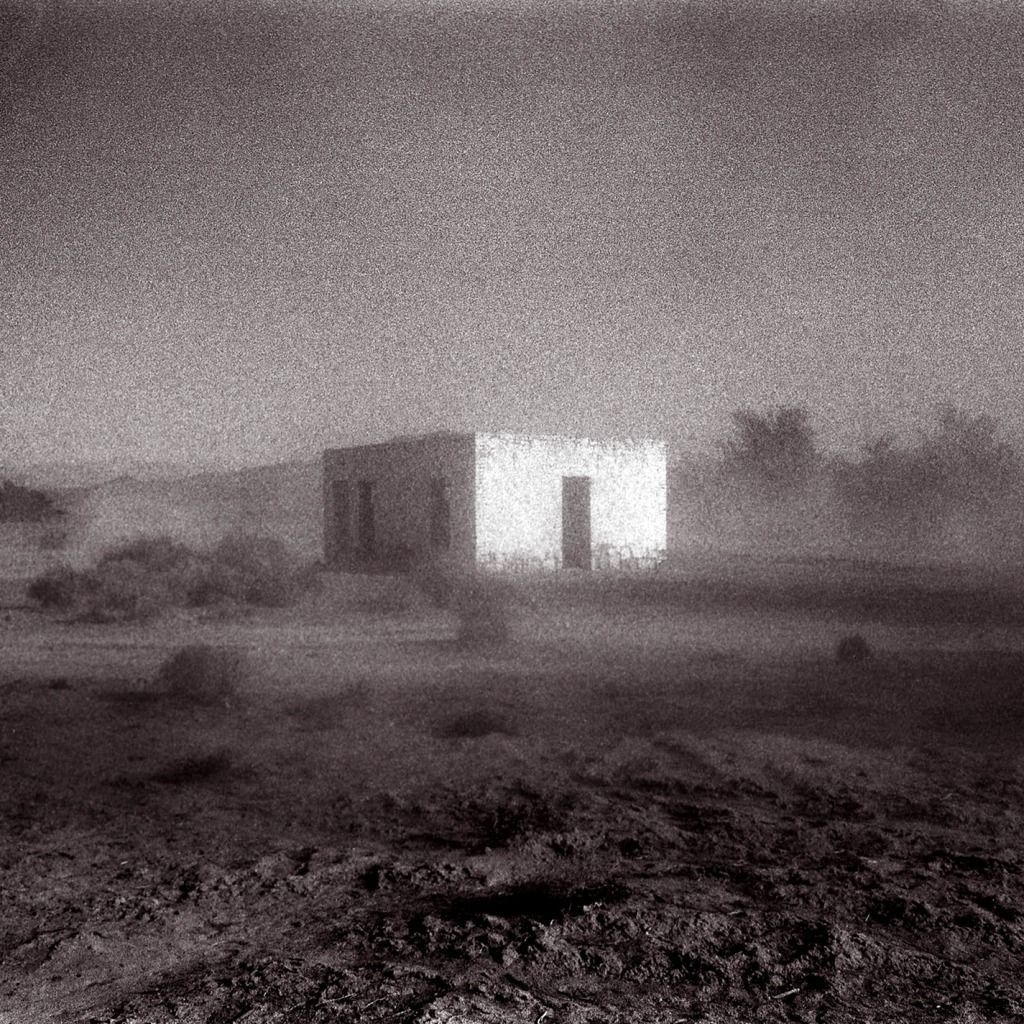 Artist:
Godspeed You! Black Emperor
Title:
Allelujah! Don't Bend! Ascend!
Format:
CD
Label:
Constellation Records
(@)
Distributor:
Experimedia
Rated:
Hope.

This is the word the cryptic 9-piece of Canadian anarchists Godspeed You! Black Emperor used to project on a backdrop during their live performance, as a funereal string quartet mirrormelded with a terrifyingly good rock band to create something new, something powerful and beautiful. They were dancing in the ashes from the start, paranoid murmurings over crumbling court music, but it was always about the final kiss at the ramparts. About trying to maintain optimism, in the face of debt and depression. They created a genre, hordes of imitators, and classicism was becoming good again, and live shows were becoming ritualistic crescendoes.

And then the twin towers fell. And a shadow fell, and thousands held their breath, hoping the angels of death would pass us by in the night, hoping the black-hooded gestapoes would shy away from our doors for another night. The shiny utopias of '90s rave futurism faded into memory, and we just didn't know WHAT the future would bring. Godspeed You!'s lights went dark, and sometimes it seemed like all hope might be lost.

But GY!BE were not dormant during their 10-year hiatus. Many members delved into revolutionary cabaret mysticism with A Silver Mt. Zion and a million different permutations, where they showed a more human side, even featuring conventional songs and lyrics. Their records were always tasty and interesting, but nothing could touch on Godspeed You's elemental alchemy. Constellation records, their perennial home, continued to manifest quality works of adventurous art, consistently producing lavish sleeves and vinyl, becoming synonymous with Vinyl Fetish fame. And finally, Godspeed You! Black Emperor put out a new record.

''Allelujah! Don't Bend! Ascend!' came out today, to baited breaths. Constellation have had to halt vinyl orders for a while, and we are all wondering: 'will it be as good as we hope?' Post-rock has become a sad joke in the last decade, pale Mogwai and Explosions in the Sky weak-kneed hippy noodling, an excuse to write long-winded opuses and try to impress chicks with yr long bandname. As with The Swans' record that came out earlier this year, the elder statesmen yet again school the imitators. 'A!DB!A!' is comprised of 4 parts, two long-players and two shorter, in traditional Godspeed You! form. The opening 'Mladic' comes on slow, with a Hebrew flavor that leaves a whiff of incense on the air. It was inspired by Rebitika, Greek protest music from the '20s and '30s, and finalizes with pots and pans clanging, recorded at a street protest. Godspeed you are still in the trenches. But there are differences... you begin to notice less of a classical air around the 9 instruments, and more of a tattered and trailing sound, like a ghost ship, washing in from sea. Middle eastern scales dance around a propulsive krautrock beat, before culminating in a Guy Fawkes' Day melee. Its more of an endless, jamming groove than this outfit has laid to tape previously, and its rendered in typical Hotel2Tango hi-fi has all the instruments breathing and hanging together lovingly, and is a large part of the reason why Godspeed You! smoke their lesser brethren, every time.

Its this classiness, attention to detail, and a clear artistic vision, that have allowed GY!BE and co. to rise above, to weather the storm, all these years. After years of gloomy soothsaying, re: the fate of the independent label, Constellation is still laying out exquisite gems of bending notes and honest sentiment. Godspeed You! have returned, and 'Allelujah! Don't Bend! Ascend!' is a triumph. They are trying new things, while maintaining true to form. The two long-players, 'Mladic' and 'We Drift Like Worried Fire' are on par with 'Moya' from the 'Slow Riot For New Zero Kanada' EP for sheer awesome revelations, and should be experienced, if you missed this band the first time around. The two shorter middle tracks, 'Their Helicopters Sing,' and 'Strung Like Lights at Thee Printemps Erable' are interesting sound experiments, full of whirring, whoofing drones to meld with yr radiators and refrigerators, during the coming cold months. The shorter tracks were released on a seperate 7' in the vinyl edition, with the two long tracks on a 12' to give someone the option for going for dreamy ambiance or joyful clockwork trance bombast, if that's yr bag.

Godspeed You! Black Emperor have shown that there is still hope, after all, and maybe Post-Rock is not dead, and mined out for ideas. Classical music has always been cool, and cynicism always gets tired. Let's build quiet armies, friends, let's march on glass cathedrals. The future is ours.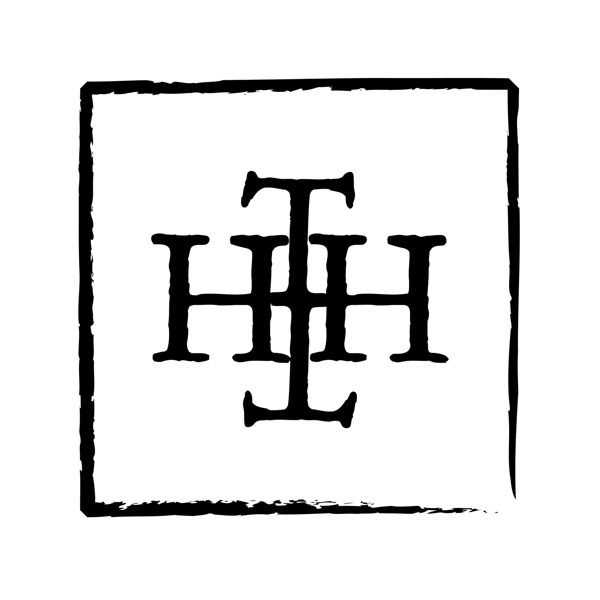 Artist:
The Hollow Hearts
Title:
s/t
Format:
CD
Label:
self-released
Rated:
There's something for every Electronica enthusiast on this short-but-sweet offering from L.A. based The Hollow Hearts. Beginning with 'The Sea,' which begins with ambient field recordings of lapping waves, with crystalline synthesizer sequences fading in, so subtle as to be almost unnoticeable, until you are submerged in a psychotropic coral reef of wonder. It sounds like Drexciya's underwater fantasias, if they were remixed by Sylvain Chauveau.
'Belief' brings back '90s industrial existentialism to the dance floor, giving an unabashed nod to latter day NIN's, with its monochromatic deadpan rap. Its sexy, in the most dispassionate of ways, and it should sound great beneath the strobe lights. 'Forever,' a futuristic love poem with robotic vocals and churning dubstep LFO, could be three times as long, clocking in at a mere 1:46. 'Ashes' rounds finishes things, with its Twin-Peaks-By-Way-Of-Berlin distant longing. It sounds like a memory of romance, for people who grew up going to sweaty dungeon raves, rather than juke joints and speakeasys.

It seems like The Hollow Hearts are a little unsure of themselves, like they're afraid of taking up too much of yr time. This tiny morsel comes out to a scant 17 minutes. They should rest assured, they clearly know what they are doing. The mix is nearing perfection, with the drums, vocals, and synths appropriately levelled and spaced around the stereo spectrum. The Hollow Hearts is a lush and spacious affair. They have refined the strengths of 30 years of electronic music into something unique and personal. The Hollow Hearts manage to sound both classic and futuristic, simultaneously. Here's to hoping that this release will help usher in a new era of dancefloor romanticism. Their next release should be three times as long!

The Hollow Hearts can be had as a free download, and the classy flat-matte CD can be had for a scant 3 bucks. The sleek letterpressed logo and hand-written stationery that came with my reviewing package show a band that is invested in what they are doing, and they are practically giving it away. This humble and heartfelt music needs to be heard, equally at home in pounding techno clubs as driving down blacktop highways with the cruise control on. Highly recommended!
Experimental / Avantgarde / Weird & Wired / Glitch / Noise / Field Recording
Edit (7229)
Artist:
The Gate
Title:
Destruction of Darkness
Format:
CDS (CD Single)
Label:
Carrier Records
(@)
Rated:
The Gate wield the power of Doom Metal with a New York thrash-jazz attitude. The unlikely trio of tuba, double bass, and drums makes for doom unlike anything you've ever heard. The glittering bronze bell of the tuba manifests marbled slabs of bass grit, with all the edge and bite that is a brass instrument. Destruction of Darkness is part classical, part jazz: part metal, part art.

Doom jazz is a relatively recent sub-genre, that shows great life and potential. It combines the mood, tempo and technique of many divergent styles of jazz, from COOL to FREE, with the bone-crushing plate tectonics of bands like Earth, Khanate, Sunn O))). They have isolated the power of the drop and distilled it to an alchemical singularity, honed and dangerous. The Gate are going for the same monolithic sound of the legendary Doom bands, but Destruction of Darkness is recorded like yr standard New York art affair, like John Zorn's Painkiller. or jazz assassins like The Flying Luttenbachers. The main difference is in how the record is recorded. Doom records tend to be extremely in yr face, the drums ane guitars are compressed like hell, and fall like anvils from heaven. Destruction Of Darkness is seeped in roomsound, which makes for a unique listening experience, but it has its ups and downs. The three long tracks breathe well, and convey an intimate sense of space. The sonorous tones of the bowed bass, especially on the epic second track Frozen Gods, deals particularly well with the breathing room, but the drums all throughout the record lose a lot of their power. Destruction Of Darkness, like another Carrier Records album i reviewed, comes off like a recording of an art event, the kind of thing you'd see at a minimal art gallery. It has a classical, documentary feel that is kind of raw and lovely, but defeats a lot of the intended goals. The interesting instrumentation alone makes it worth the price of admission, the wide phase arcs of the various low frequencies lazily twine around one another like drifting sand dunes. If someone is not versed in Modern Composition, or some form of improvised medium, you'd be best to shy away from this record. And metal heads! I recommend it, if only for the reason that it'd do you some good to listen to something without an exploded goat on the cover, for a change.

As we sit here, at the edge of the eschaton, all bets are off. Worlds are dying, daily, and we await expectantly to see what will come. One of the undecided questions is the role of the record label, and of the physical medium of music. What makes a band stand apart from the crowd? Are they worthy of yr time and attention? These are the questions i must ask myself, as a reviewer, and i return to you, the reader, with my results. It is clear, from the couple of records i've seen from Carrier, that every record they make is a labor of love. The sleek graphite cover, courtesy of Ben Garstein, makes DoD a tasty fetish item, the sleeve feels desirable in yr hand, and makes you want to play it. Since i was reviewing this on CD, i was able to listen on the CD player in my kitchen, and turn it up, and let the sprawling static tones fill my home. These songs are longform in the extreme. They make for excellent incidental music, or for times of introspection, but only play when you have time to really listen. Otherwise, it will just be line noise. And that's the thing, with every album that goes out into the air, every record label, every band. They all want a piece of yr time. They think what they are doing is the bee's knees, and feel that you would see it their way, if they could draw you in. It becomes the job of a journalist to curate and cherry pick, and to let you know if you will be getting their backpatch or logo tattooed anytime soon. With The Gate, they are doing extremely interesting thing, and any fan of jazz, classical, or slow crunchy metal will find something in here that hooks them. The way it is presented, however, as some chimera of avant-garde art record, mixed with New York fire jazz and colossal Doom, will turn of purists of each, and i'm just not sure who the intended audience is on this one. Its clear that Carrier cares, i just don't predict crossover success, any time soon. But for those that dig watching the permutations fly, in real time, will be banging their heads on the way to work, this fall.