Artist:
Stolen Light
(@)
Title:
Self Destruction
Format:
CD
Label:
Zaftig Research
Rated:
Over the last year or so I have personally started to move toward a more positive focused lifestyle. If you can find a way to talk about your feelings or find a way to vent them in some creative manner this seems to work best.

Stolen Light is Brett Lunceford who I have known, chatted, and been fond of his work for years. This time he has released an album title like Self Destruction it sounds like this could possibly be a cry for help, but to me the music seems as if it is a good way for Brett to get out some anger and frustration. The first track is titled "Frustration" and it lets loose a barrage of harsh noise precisely layered and focused for a 15-minute assault on your ears. I would shy away from calling this a harsh noise wall because it does have some feeling and texture to it unlike a lot of the nihilistic emptiness of that scene, however, it would likely appeal to that audience.

"What The Hell Happened To Us?" is the second track which starts off with a more quiet approach, it takes me back a bit to the 3" CDr on Inner Demons titled Voices. This track goes in waves of these field recordings with background noise textures, that pan from left to right, to harsh blasts through out the 30-minutes. Often times I see a 30-minute track and I wonder if my short attention span will kick in and I will get bored, but it is kept interesting enough and kept my curiosity piqued.

The final track titled "Memories Reclaimed" has a cleaner field recording session from somewhere with people talking, the discussions are not clear but different voices are there. There is a constant less abrasive sound over the recording this time which almost seems more cathartic than the two previous tracks, this is a good finish to a solid album overall.

As I said in the beginning, as I get older I find it important to find ways to vent your frustrations and move past negative circumstances. Self Destruction has shown a healthy way of moving forward.
Experimental / Avantgarde / Weird & Wired / Glitch / Noise / Field Recording
Edit (10789)
Artist:
Åke Hodell
Title:
Verbal Brainwash and Other Works
Format:
3 x CD (triple CD)
Label:
Fylkingen Records
This compilation of Swedish experimental composer Åke Hodell's "text-sound compositions" from between 1963 and 1977 was collated by Hodell himself and Mats Lindström, and signed off two days before Hodell's death in 2000. It's now being re-released on what would have been his 100th birthday. It selects a variety of pieces spanning decades of work, remastered from the original tapes- and at times edited as well, though only with Hodell's consent- into a plush package.

Hodell referred to his work as "elektronismer" or "text-sound composition" and for the most part this term covers field recordings and sound effects work, with opening pieces like the looped military march counting of "Law & Order" and the gunshot sound effects repeated and decontextualised into abstraction in "Structures III" wandering a grey area between art and raw sound effects akin to those you might find on a 1970's era BBC sound effects LP.

After a life understandably scarred by war- Hodell spent several years in hospital during the Second World War after a crash as a fighter pilot- there's an understandable and macabre emphasis on war sounds, guns, crashes, bombs and explosions. As it progresses a handful of broader found sound elements are introduced- ferry and other transport noises, windy atmospheres, some that I think are treated farmyard sounds- but the military sounds are never too far away.

Inbetween these are vocal-only works. "General Bussig" is an example of a vocal-driven experiment, standalone spoken word exercises in stuttering, alliteration and scat-style syllable-bending that apparently had a strong political message when first composed and performed, a message which is certainly hard to identify now. "igevar (Presentarms)" stretches this idea even further, taking one strained vocal note and looping it repeatedly so that it begins to take the form of a broken yoik or ballad before the listener gets so accustomed to it that it stops being a loop at all. "Numro Ba Besch" sounds like a short experiment with deliberately stuttering a CD player, yet was produced years before CD players were invented, an experiment with gated tape work that "220 Volt Buddha" later explores in much more broody depth.

The first disc contains 20 mostly shorter pieces and proceeds as a montage of contrasts, while the second and third discs contain longer works, most of them over 20 minutes long each, which tell much more developed but open-ended stories involving a small amount of spoken word among classic radioplay-style effects like police sirens and train works which, devoid of traditional narrative fiction dialogue, leaves you to decide for yourself whether you're listening to a classic documentary with the narration switched off, or a made-up tale of city life and portraiture. 1960's documentaries often blurred those lines for artistic effect, and the same principle is at play here. It's given something of an ironic twist when it leverages wholesale some 1950's rock and roll instrumental music and abruptly interjects S.O.S. messages into it in the quite theatrical "USS Pacific Ocean".

"Cerberus, the Hellhound" has a slightly more full-bodied collection of dialogue that feels somewhat sci-fi at times but still incoherent, in the nicest way, a thought-provoking melée of alien invasion and post-war urban regeneration that draws no conclusions for you. "The Road To Nepal" has a very curious stripped-back electronic section that's hard to put a finger on and which sounds, very loosely, like a brief form of proto-techno.

"Where Is Eldridge Cleaver?" is a thinly disguised 13-minute collection of politicised chanting and shouting, dotted with just enough sound effects and compositional work to qualify it as art instead of just recorded shouting. It's not necessarily clever but the simplicity and rawness of it helps add to its power and it's an interesting listen as a historical document, a European expression of support for the black freedom movement, which (for fair warning) contains a fair few trigger words as well. Less successful, with the benefit of decades of hindsight, are pieces like "Mr Smith In Rhodesia", a piece which contrasts school-style repetition of the phrase "Mr. Smith is a good white man" with a whispered voice "Mr. Smith is a murderer" in a manner that undoubtedly seemed like a strong expression at the time, but which has not aged well and which exhibits the naivety and on-the-nose attitude of a teenage experimental theatre class, especially with the final and rather Orwellian chorus of "God Save Our Smith" to "God Save The Queen"- a trick which is repeated almost verbatim in the final track "Spirit Of Ecstacy, Racing Car Opera".

Emotive and quite single-minded musique concrete material, this three-disc collection of a singular voice in relatively early modern sound-art is comprehensive to the point of being immersive, but if you're not already familiar with Hodell's work, then a shorter sampler might be more a more gratifying introduction than this nearly-four-hour experience.
Experimental / Avantgarde / Weird & Wired / Glitch / Noise / Field Recording
Edit (10787)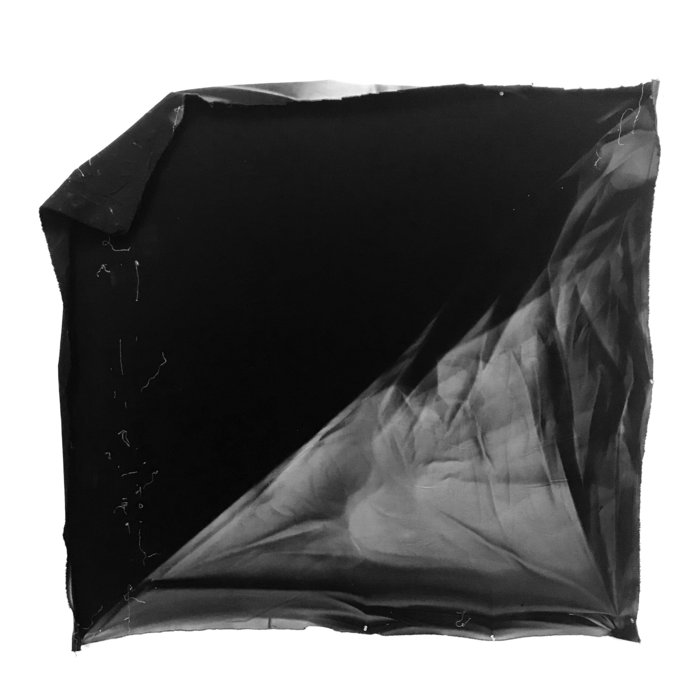 Artist:
Geneva Skeen
Title:
A Parallel Array Of Horses
Format:
Download Only (MP3 + Lossless)
Label:
Room40
(@)
Rated:
The title of this release is borrowed from a geological phenomenon in which mineral veins are able to completely separate rock blocks, and it's a metaphor for a society divided by elements of precocity. The aim of this release is the depiction of a sort of being in the world as an exercise of presence instead of action, a matter of understand prior to modify. From this summary of the liner notes, it's almost evident how Geneva Skeen could be placed among the artists whose opus is driven by a conceptual focus and is inspired by philosophical concepts.
As the first track, "The Sonorous House", starts with field recording of an house during a monsoon which gives a background noise, the other element slowly unfolds and are stacked until the synthetic sources, based on oscillators, develop a trajectory form isolated sounds to a sonic continuum. "Los Angeles Without Palm Trees" uses nightly sounds as a background for a drone which slowly emerges after a percussive part moving in the binaural field. "A Parallel Array of Horses" seems a drone track but it's instead a juxtaposition of continuous tones whose timber create a meditative atmosphere. "Frain, Refrain" continues in the same vein but using filtered voices instead of drones taking advantage of countability. Closing a circle, "Flutter in Place", starts with a drone which slowly fades in a field recordings of singing bats mirroring the structure of the first track.
This is release dealing with familiar musical structures to those accustomed to experimental music based on drones, however the remarkable sound quality and sense of writing makes this one a release that could be enjoyed. It's worth a listen.
Experimental / Avantgarde / Weird & Wired / Glitch / Noise / Field Recording
Edit (10783)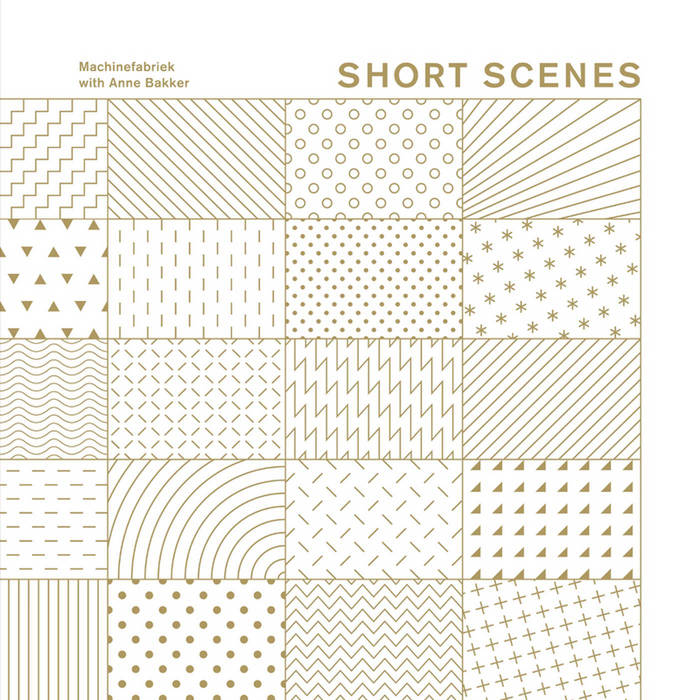 Artist:
Machinefabriek with Anne Bakker
(@)
Title:
Short Scenes
Format:
CD
Label:
Zoharum
(@)
Distributor:
Alchembria
Rated:
While being rather prolific, the average quality of Machinefabriek's is quite high and so it balances the recognizable sound palette of most of his releases with excursion in other territories as this one. This release is based around the reconstruction by Machinefabriek of the musical phrases played by Anne Bakker on violin and viola; reasonably the original music was tonal and almost classical in nature. While this collaboration started for a soundtrack, Rutger Zuydervelt recorded a series of improvisations and then he reworked them to obtain a more concise form.
The twenty scenes which compose this release are very short, usually under two minutes, and the main concern of Rutger Zuydervelt is the arranging of the lines in the aural field and the underlining of the long notes seldom used as a background for the phrases. There's also in many scenes an impressive use of silence to prepare the rise of the notes and something similar to the crackle of the vinyl to give an evidence to the listener that this is recorded music. As the scenes goes by there's a sense of a journey because, with every scene, there's a slight modification in the obviously rather monochromatic sound palette oscillation between drone based moments and more melodic ones.
This is a release that will perhaps be better received by fans of modern classical compared to other classes of listeners, and they will be exposed by far more subtler sounds masked by a rather familiar melodic framework. It's worth a listen.
Experimental / Avantgarde / Weird & Wired / Glitch / Noise / Field Recording
Edit (10782)
Artist:
Switchblade Kid
Title:
Skaro 1963
Format:
Download Only (MP3 + Lossless)
Label:
Silber Records
Throughout January, Silber Records are doing "Droneuary"- putting out a new drone work from a different artist every day, all of them available on Bandcamp with a "name your price" setting- for the sake of good experimental music, here's hoping that enough people don't just type '0' all the time. Some of the drones are only five minute atmospheres, while others are whole extended soundscapes spanning over twenty minutes, or in the case of the Grand Kali Ma offering, almost 47 minutes of deep rumbling sinisterness. It's a series certainly worth checking out.

I've singled out "Skaro 1963" mainly because of the title- I'm a semi-closeted Whovian. Eschewing the famous 'Dalek ship' radiophonic workshop atmosphere, instead Switchblade Kid offers up a dark sci-fi texture with metallic undertones, the constant whirrs of distant grinding alien machinery reverberating into abstraction. It's mentally transformative and rewarding to listen to.

Other highlights so far from Droneuary, which we're still only halfway through, include the wailing relentless alarm call of Subscape Annex's "Shimmer", and the more overtly prog rock guitar noodling of Electric Bird Noise's "Noitatidem". Ocean In A Bottle's "Dawn Chorus" is notably different, building from a long period of layered genuine birdsong into much warmer chords.

Silber say that they've got so many submissions lined up for the series that it might well run into February. Here's hoping that they get more and have to start thinking of puns on the word 'March'.