Artist:
Gabriel Saloman
(@)
Title:
Movement Building Vol. 1
Format:
12"
Label:
Shelter Press
(@)
Rated:
His previous album "Soldier's Requiem" on Erik Skodvin'd Miasmah deeply captured my imagination as well as the imagination of many listeners a couple of years ago and I think that this new release by Vancouver-based guitarist Gabriel Saloman, one of the former wings of Yellow Swans alongside Pete Swanson. As many listeners already knowws, Gabriel followed completely different explorative paths to the ones that his former partner-in-art, who kept on diving into sonic explorations over rougher water, has beaten, but the choice of more etheric sonorities should stand for happy-making perceptions: the two-tone waves and the gradual implantation of other faint whispers over a background noise in between the noise of distant traffic and stormy waters has a somehow sinister nuances; the sprays of snare drums and other resonances sound like a dampened incitement to react against an oppressive flatness, even if this dynamic element paradoxically seems to amplify the creeeping friction of the sound, also when it sound like flowing on the second half of "The Disciplined Body". The cracks of the first that he opened on the first part seem to get filled by antacid, but still anxious, sonorities of the second part on the flipside, which almost renders the somehow tragic increased awareness that follows the tempered enthusiasm of a nascent state as well as a drifting heart-rending return to life.
Experimental / Avantgarde / Weird & Wired / Glitch / Noise / Field Recording
Edit (8600)
At a slithering and supple momentum from the moment playback begins, the textured improvisations of 'Ro og hamle', the first piece on Absolut Gehör, are at once busy and gentle, attentive and restrained. "[Eight] men are playing," reveal the sleeve notes, "but softly". An analogy of rowing, a practice typically characterised by facing away from the journey forward, underpins the piece. The aim seems to have been to approximate a tentative, sightless navigation of the Northern seas so central to Norway's cultural history. The path is a meandering one with no clear trajectory, the interaction between the eight musicians adapting continuously, if gradually, and perhaps with an affected uncertainty. But every new step feels natural and harmonious, calling to mind the simultaneous sameness and ceaseless variation of the topical landscape. Ice, jagged shores and hills viewed from afar, fog and the awe-inspiring depths and temperaments of the sea.
When it comes to actual sonic associations, one very welcome image that endures throughout parts of the album is that of creaking, ancient wooden nautical machinery, such as oars. Gentle rattling of bells and a wide array of other items - including what sound like dinner plates - augment this setting, bridging percussive treble grain and set sound design. Very seldom is there a straightforward passage without soft rustles, clatters, scratches, things bowed and otherwise played.

Norwegian folklore and poetry - some of it very old, some as recent as the 1800s - underscores the entirety of this LP, by the beautifully named Origami Arktika (an offshoot of the networked collective Origami Republika, whose 'agents' now number more than three hundred). Absolut Gehör sees Origami Arktika articulating wistful, traditional songs within their own sprawling, improvised arrangements. 'Ro og hamle' is altogether original, but entirely consistent with its neighbours. The sound is articulated in a tenebrous, lo-fi mix of drums, droning guitar (e.g. 'Háttalykill'), bass, a considerable variety of instruments and a whole host of unknown activities and manipulations, all by and large tastefully applied. Over these warble the voice of the band's singer (though all personnel are listed in the sleeve notes, their roles remain unspecified), who demonstrates a studied skill in interpreting traditional balladry. He has a fine voice, dexterous and capable but also light; semi-spoken and unimposing.
Each song might rather unhelpfully be summarised as jazzy, improvised drone-folk, while the singer's style remains rigidly constant throughout. Yet no two numbers are really alike. 'Bryggja te jol' and 'Tora liti' make the most use of guitar - or at least guitar pedals - the former swelling into a formidable, droning climax and the latter revolving around a bristling set of metallic strums, with such a satisfying tone. Penultimate, eleven-minute 'Det syng for Storegut' is irresistible, with a funky brushed rhythm and locked bassline providing a more canonically modern context for the vocals. The brief, conclusive 'Skonde dig du jente - lurlokk' consists of almost-solo voice accompanied by discrete noises, which drop out with the vocal rests, framing the lines with a pondering silence.

The album's stark artwork comprises a series of contorted, deep red prints by Guttorm Nordoe. Described as "otherworldly" in the booklet, they definitely suggest elements of the fantastic, with inscrutable and misshapen unions of human- and beast-like characters. Yet these subjects also manage, probably intentionally, with their slight limbs and solid colouration, to evoke ancient cave paintings such as those found in Alta, Norway.

An intuitive and very impressive insight into what seems to be only a tiny fragment of the huge, varied and open Origami Republika collective. Certainly the most successful experimental folk album I've heard in a while.
Experimental / Avantgarde / Weird & Wired / Glitch / Noise / Field Recording
Edit (8599)
Artist:
Geins't Naït & L. Petitgand
(@)
Title:
Je vous dis
Format:
CD
Label:
Ici d'ailleurs
(@)
Rated:
Geins't Naït is Thierry Merigout in collaboration with Laurent Petitgand, both from France. Geins't Naït has a number of previous releases going back to 1986, and prior to that, Thierry was a drummer with Kas Product on their 1981 tour. Laurent Petitgand is a multi-instrumentalist and actor who has worked on many soundtracks for theatre and also ballet. One you may know is Wim Wenders' 'Wings of Desire'. While the music of Geins't Naït is on the experimental/industrial side, Petitgand provides a more musical approach, though I'd hardly call it mainstream. These two have collaborated previously, on ' Si J'avais Su, J'aurais Rien Dit' back in 2011. Never having heard any of their music previously (except for Pettigand's contributions on the 'Wings of Desire' soundtrack), I was quite unprepared for what I heard on this album.

'Je vous dis' ('I Tell You') is an enigma wrapped in a puzzle. There is no easy way to describe this album; it so defies any genre categorization. It starts out with some kind of wind instruments that reminds me of Swiss horns but higher in tone with an effluvia of various electronic sonics, a wavering string drone, then a plodding industrial beat with various other musical snippets interspersed and an occasional warped vocal. A dark industrial drone loop begins the next track, then a piano playing a melancholy melodic theme with a vocoder-processed one-word vocal loop, other glitchy industrial percussive sounds, and so it goes. Third track "Iroshima" is the closest thing to a real song yet, with vocoder vocals, delicate guitar work, looped electronic percussion track and some kind of bass. Simply melodic yet kind of psychedelic, ultimately beautiful in its post-industrial way. 'Reste á la fenetre' is comprised of broken piano melody, sparse accordian riffs, a fast repeating synth-organ arpeggio, drum beat with light percussion loop in the background, occasional distorted French vocal, synth voices, wild LFO oscillations, choral synth, thrown together like some musical stew made of leftovers from another era. Title track "Je vous dis" offers an achingly beautiful piano melody against a strong industrial beat amplified with a compressed wall of distorted guitar and a raving Frenchman with tinkling percussion in the background. Midway through, saxophones riff off the piano melody and eventually the industrial ambience dies down leaving piano and saxophones with some of the tinkling percussion. It's like Erik Satie in the devil's workshop, and for those who really know Satie, not far off the mark.

"Jm Massou" uses a weird industrial rhythmic loop and electronics, while some French dude speaks conversationally then out of nowhere, breaks into a song. Transmitted radio chatter and something akin to a mellotron plays chordally in the background. This...is really bizarre. It all dies down leaving some muted synth pads and the voice of the Frenchman, sometimes talking, sometimes singing. In "kkkk" a repeated muted, repeated ascending/descending chordal synth pattern plays behind a jarring clink/clank industrial loop accompanying a slow, low-key industrial rhythm track, interspersed with bursts of static-noise while tinkling bells play an odd melody. At the same time we get some odd-voiced conversation in French, and other unidentifiable electronic sounds. It all makes absolutely no sense whatsoever. The finale, "SMOSN" works much better, firmly establishing a mechanical groove Played off of by an array of different instruments and a really twisted vocal with other strange vocal samples interjected. Imagine the Residents jamming with Alien Sex Fiend and you get a slight idea of what's going on here.

So is this melding of the warped avant garde industrial and something more conventionally musical successful? Truth be told, I really don't know. There are moments when it seems to achieve brilliance, and others just too far out to fathom. I think 'Je vous dis' suffers from trying to go in too many directions at once. The first time I heard it I was floored. Subsequent listenings proved a little disappointing. This is something you really need to make up your own mind about, and to that end, it's worth a listen, if only once.
image not
available
anymore
Artist:
Legendary Pink Dots
(@)
Title:
10 to the power of 9
Format:
CD
Label:
Rustblade
(@)
Rated:
This new Legendary Pink Dots' release is a concept album about, according to the linear notes, 'conspiracy, magic, and spirituality'. With their long career is obvious than their musical offering is based upon their usual psychedelic style. However, their inspiration gives a satisfying result as it's enchanting in some moments.
This album is opened by 'Ten o' er Nine' a track where the voice of Edward Ka-Spel quietly emerges upon the noisy background created by the instruments and the ethereal ending is an introduction to 'The Virgin Queen / Primordial Soup' based upon various lines of loops creating an hypnotic mood. The lean instrumental part of 'Your Humble Servant' is a canvas for the voice to color. 'Malice / Freak Flag' closes the first part of this release with the heavy filtered voice to enhance the methodic work on the soundscape.
The second part is opened by 'Feeding Time', a track based on sparse concrete sounds and the distant Ka-Spel's voice that, in 'Olympus 2020', theatrically declaims the lyrics upon an almost silent background. 'Open season' returns to the musical path of the first track while 'Room For Two' is an instrumental track acting as an introduction to 'The Elevator', the longest track of this release, featuring an evocative first track based on noises and spoken words and a quieter second track focused on sparse piano notes emerging from the background.
After all those years, they are able to publish an album better than most of the bands usually on the cover of alternative music magazine. Absolute respect.
Experimental / Avantgarde / Weird & Wired / Glitch / Noise / Field Recording
Edit (8592)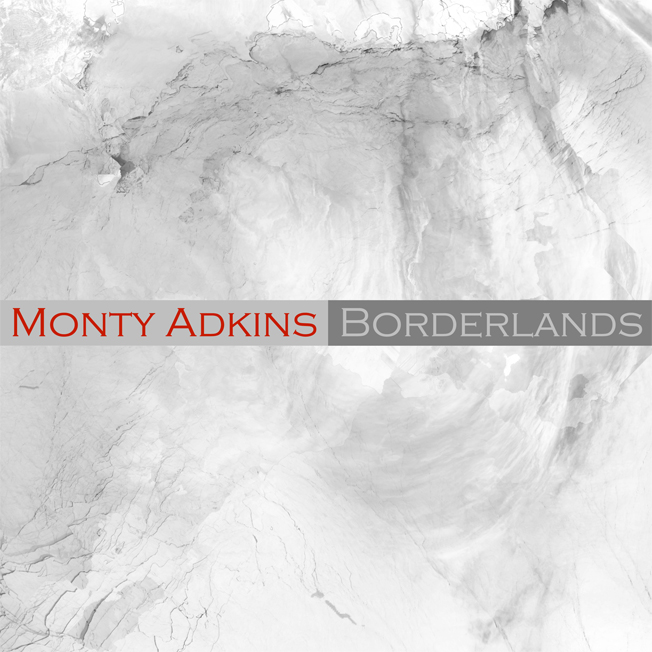 This new work from Monty Adkins is 'an extended meditation for multi-tracked cellos' that means that is the result of the juxtaposition of various lines of cello that develops a piece 'based on a text by Deborah Templeton that explored liminal states of consciousness'. The true quality of this piece is the full realization of the premise of his linear notes as it's a well planned and realized exploration of the spectral quality of an instrument, the cello, seldom used in an unexpected way.
This track starts with a quiet drone doubled by a cello whose sustained tones shifts from one channel to another. While the first part is on the lowest part of the range, the second is on a higher range and starts to develop a melodic line, meditative and quiet. The third is a slowly modulating drone exploring the resonances of the instrument while the fourth is based on a high range and sounds almost void as the absence of the lower frequencies implies a quieter soundscape that fully develops in the fifth part. The final part of this piece is almost static and based on the highest pitch of the cello and a low frequency drones.
This piece is, undoubtedly, a demanding listening as it's something closer to contemporary music than the average of today's releases but it's full of truly enjoying music. Recommended.