Artist:
Sonae
(@)
Title:
Far away is right around the Corner
Format:
12"
Label:
Monika Enterprise
(@)
Rated:
The first release for 2015 from Gudrun Gut's label Monika Enterprise uncovers the talent of Koln-based sound-artist Sonia Guttler aka Sonae, whose sonic embroidery on his debut album includes many field recordings from freesound.org that she wisely modified and integrated within nine interesting cameos that she made between 2012 and 2014 in between abstract and glitch isolationist ambient. Nothing was left to chance in her sound, whose strong connection with emotional processing and perception was already clear on "Entmutigt" (German for 'discouraged'), the free release she made for Spanish netlabel Modismo just before "Far away is right around the Corner": the opening track "Gewittspaziergang" (German for "storm-walking") seems to render the electrified air where electronic collisions and distant menacing deafening roar of a thunderstroms finds an echo in the mood of the sentient beings; the following title track sounds to be about the meeting of distance and proximity by means of amazing transformations of micromelodies that she supposedly made from the ring of a telephone from caller's side which got "imitated" by a sort of tinker bell, while "Wandering" sounds like an amalgamation of sonic clues of different kind of whereabouts, where nomadic sensations as well as a certain vague anxiety equalize distance and transporting vectors as if the idea of wandering could be a sort of existential dimension. The biomechanical blips of "Einfach SO" precedes the touching remix of Cio D'Or's "Distanz", the track that Cio Dorbandt made for a piece inspired by the dead victims on their way on overcrowded makeshift boats to Lampedusa, the austere and gradually burning piano chords of "Song of Hate and Anger" and the lovely "Hot Summerday", an interesting crossbreed between French piano impressionist, field recordings and nocturnal trip-hop detours. The aquatic daydreaming of "I Know a Fish" and the crepuscolar corpuscles of "Not The Moon/I Don't See Any Flowers There" and "Uberwindung" conclude this awesome workout. If you enjoyed it, Sonae says on her website you can send flowers to her!
Experimental / Avantgarde / Weird & Wired / Glitch / Noise / Field Recording
Edit (8751)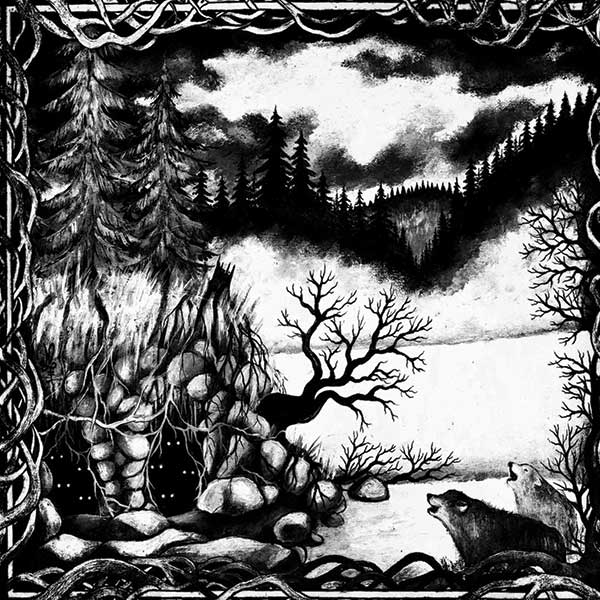 Artist:
Moloch
(@)
Title:
Die Isolation
Format:
CD
Label:
Cold Spring
(@)
Rated:
There's a sort of nostalgic mood emerging from the presentation of this release as "a despairing portrayal of the souls that are lost in the winter woods" as it reminds me of a time, seen today, where the so-called black metal became the last opportunity for metal for the renewing of his musical language. As the best Burzum moments, this band aims to create a bridge between metal and some forms of electronica searching for a form of soundscape rather to stun the listener with the exhibition of musical line played at highest speed or searching for pop allure.
The synth of "Das Uralte verweilt dazwischen" works as an introduction to "Depressive Visionen eines sterbenden Horizonts" where, at a closer listen, the buzzing guitar mimics his structure only to add a layer of more aggressive sound. "Sterben unter der Blässe der Unvermeidlichkeit" is a down tempo guitar introduction to "Die letzten Strahlen der Sonne verblassen in der Kälte der Apathie", a long dialogue between voice and guitar. "Wo der Winter unaufhörlich schlägt" acts as the first part of "Das Leben ist wie ein verwundeter Vogel der langsam vom Himmel fällt" where vocals depicts the landscape evoked in the linear notes. "Nebelwald" is a guitar solo and "E.Khu" is an abrasive track while "Abgrund meines Wesens" is a long meditative track based upon layers of synth.
Clearly along the path of the prime mover, this album balances fury and thought and is perhaps the first brick to something really remarkable. It's really worth a listen.
Experimental / Avantgarde / Weird & Wired / Glitch / Noise / Field Recording
Edit (8749)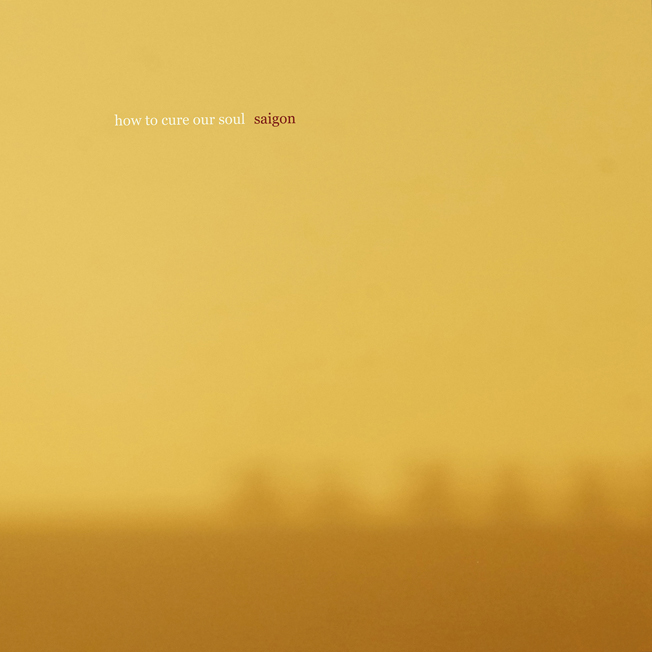 Artist:
How To Cure Our Soul
(@)
Title:
Saigon
Format:
Download Only (MP3 + Lossless)
Label:
Audiobulb
(@)
Rated:
This project is an audio-visual duo working with digital and analogue instruments and Saigon is their second release. In the press notes is present as "a long meditation" where "each imperfection is built into the atmospheric experience", so, instead of construct a perfect and hyper detailed sound, they try to use the small glitches of their instruments, asking the listener a closer attention to details.
"Aurora" opens with a quiet drone whose resonances slowly develops while another one is juxtaposed and starts to create a sort of dialogue creating a sort of static landscape ever changing. The same structure is used also in opium and, instead of generating a boring release, is able to let the listener focus on imperceptible changes or small details.
This a typical headphone release that lost most of his impact, i.e., in a car listening, in noisy environment but has a charm for all fans of this type of music. Not for everyone but recommended for fans of the genre.
Experimental / Avantgarde / Weird & Wired / Glitch / Noise / Field Recording
Edit (8748)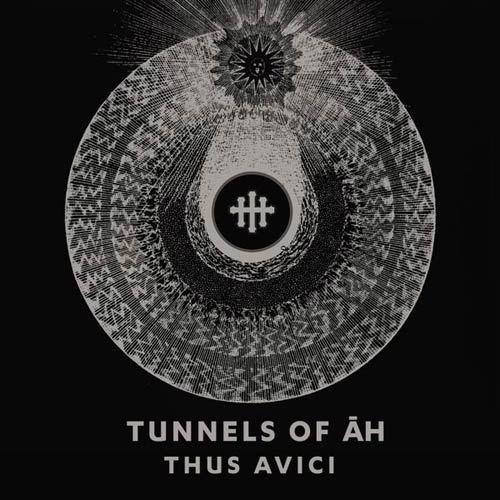 Artist:
Tunnels Of Ah
Title:
Thus Avici
Format:
CD
Label:
Cold Spring
(@)
Rated:
This release is the second release by this duo and, according to the linear notes, the title is a reference to 'the sutra of bodhisattva Ksitigarbha's fundamental vows'. When, in post industrial music, there's some reference to religious themes and it's presented as featuring "distorted noise, ritual drums, caustic drones and haunted vocals" it seems obvious the musical influence, however there's enough personality and technique to avoid the status of undercover tribute band.
The panning sound of "At The Error Of The Stars" opens this release and slowly evolves is a sort of drone colored by a distant voice until the narrator's voice starts to became the focus of the track. The format of voice upon noises is more focused used in "Akeldama" while "Locusts Have Broken" ebbs between meditative moments and more aggressive ones. "Saint Peter Ha-Satana"sounds like a duet and features a religious, evocative, soundscape. After a quiet initial drones, "The Perpetual Holocaust" evolves in a noisy texture for filtered voice. The initial quiet drone of "We Are His Burning Ones" is mirrored by the filtered voice that, clearly audible, closes this release with a sort of religious trance.
Clearly influenced by the sound of the first Current 93's releases, this band perhaps lacks any attempt to create a truly personal sound but, for a sharp ear, there's some germ of a personal development. Nice but only for fans.
Artist:
Alcalica
Title:
ΥΔΩΡ
Format:
12"
Label:
Photovoltaic Records
Rated:
Named after the Greek word for "water", this new album by Alcalica, an interesting duo by Anglo-Greek producer Leon Danezos (caring beats and electronics as well as other instruments such as Iranian santoor or Greek baglamas) and Italian/German artist Julie Loi (the lyricist and the poet of this bicephalous entity as well as the playr of African kalimba and other small instruments) renders the ideal sonic bridge between Berlin and Lesbos, the cities where they mainly operates. The daily trial of strenght between Greece and Germany, which is going to leave deep grooves on European contemporary history, and some topical issues of some Alcalica's songs such as "Gladio", referring to the same-named anti-subversive organization within Italian secret service, which was involved in a number of massacres and bombing attempts as well as in surgical manipulation of public opinion, the emotional portrait of stark reality within a world where rich people get richer and richer at the expense of the poor ones on "Fear" or the title-track, which refers to the problem of access to clean water by most of people on our planet and the related business of bottled mineral water, makes their impressive stylistical crossbreed (they used to call it "Industrial World Music") even more attractive: the matching between elements from Rebetiko tradition and its hypnotic melodies, a style of Greek folk music which became the voice of marginalized people in many moments of modern Greek history, enchanting Aegean melodies and bass-driven electronic music is clear since the opening "Crumbling" where a sort of slightly corrosive trip-hop movement balance the livid tirade by Julie and the sallow anguished tones of Rebetiko melodies.