Experimental / Avantgarde / Weird & Wired / Glitch / Noise / Field Recording
Edit (11152)
Artist:
Post Scriptvm
(@)
Title:
Variola Vera
Format:
12" vinyl + Download
Label:
Tesco Organization
(@)
Rated:
If there is one sure way to get my attention and have your release bumped up to the front of the review line, then send me vinyl. For me, vinyl has and always will trump other media formats. (Surest way to guarantee your review stays as the back of the line - digital only.) My prior experience with Post Scriptvm was on their 'Litaniæ Mortuorum Discordantes' (2016) split with Anemone Tube, an excellent album accorded an excellent review. Before we go any further,m I have to quote from the one-sheet to give some background on 'Variola Vera'.

"Post Scriptvm enters its third decade of marginal existence with a new full-length album of surrealist industrial—eight inexplicably obscure analog sound sculptures, created using antiquated electronics and obsolescent techniques, juxtaposing dark ambient, power electronics and electro-acoustic music. Titled after the outbreak of smallpox in the 1970s socialist Yugoslavia, unintentionally brought in by the pilgrims returning from a quest for divine illumination, Variola Vera is the soundtrack to the somatic and the metaphysical epidemics steering the human enterprise towards its termination. Adrift in the sea of narcotic synth textures, discordant recitations, contaminated laboratory noises, misshapen fragments of charlatan sermons, cannibal ceremonies, voices of dying children and speeches of the moribund Eastern Blok dictators, Variola Vera navigates its wayward course amidst the bitter nostalgia, ritualistic fervency, lethargic dejection, and frantic anguish."

Well, that about sums it up...No, seriously, this is one amazing experimental/dark ambient/noise release. Whether you buy into Post Scriptvm's concept for the album or not isn't important for enjoying this recording, but it does give some added intellectual depth, as well as its raison d'être. Opening track "Vuelos De La Muerte" finds heavy sawtooth low drones on the bottom, tremeloed harpsi-chords riding over them, echoed unintelligible voices, surrounded by a liquid plasticity. "Born into Trauma" conjures images of a Lynchian nightmare; imagine if the Eraserhead baby had a demonic twin!! It's semi-chaotic industrial, a real analogue noise-fest, inescapable in its intensity. "Chimera Of Conscience" is one odd track with a sporadic, semi-random noise-smacking rhythm, bleeps and burbles, an echoed foreign language speech, a wavering drone, and other odd electronic sounds scattered throughout. "Pathographia" introduces bells and bellish sounds into the electro-acoustic jumble and it gives me the impression of pranking chaotic spirits harassing the living. "Rat In The Crown" makes use of distorted, processed speech over echoed bleeps and industrial sonics. Even elaborate descriptions fail to capture this one as it peters out on a spiral of musical box memories. Now what would you think a track titled "Dusk In A Leech Jar" might sound like? Nearly anything you'd come up with would be wrong. This could easily be the most hallucinatory track on the entire album- a nightmarish dark ride through a severed psyche that only gets more bizarre as it progresses. "Storm Puppets" is my least favorite track on the album perhaps due to its lack of variation. It seems to reach a certain point of saturation, then stays there, with lots of repetition and little variation. Final track, "Fondamenta Degli Incurabili" turned out to be my favorite track, being sort of a mysterious funerary lament with spoken word in a foreign tongue in the background and high oscillating ringing tones. Midway through the piece low, thudding percussion emerges making the piece sort of processional. Something about this track really grabbed me; the perfect outro to the 'Variola Vera' experience. The album was mastered by Thomas Dimuzio, one of the most innovative avant garde sound artists, who has done mastering work for the likes of Negativland, Wobbly/People Like Us/Matmos, and GG Allin as well as worked on many remix projects, including the Art Bears.

Comparatively, I would rate Post Scriptvm's 'Variola Vera' as the experimental/noise release of the year. Few that I've heard in this genre seem to do it better, and this work is both magnificent and sublime. Limited to 300 copies on vinyl which I would highly recommend over the digital version.

Artist:
Laura Angusdei
Title:
Laurisilva
Format:
12" vinyl + Download
Label:
The Wormhole
The debut album from saxophonist and electroacoustic composer Laura Agnusdei is a fascinating hybrid beast. With saxophone sitting frequently at the core, accompanied by a small ensemble of the artist's colleagues who contribute trumpet, reeds and ancient flute sounds, at its heart this is light, almost traditional small ensemble jazz music- sometimes reminiscent of soundtracks to old black and white cartoons. But it's presented in an experimental frame, with organic bubbling, atmospherics, synthesized sound and post-production work ever present throughout. It's as though a small, fairly contented jazz ensemble have been plonked onto an alien planet, but have decided to carry on performing regardless.

It's exemplified by the title track, which sums it up quite well, right down to the odd seagulls, gloopy fluid sounds and sorrowful sax. The production work often brings an extra level of uniqueness to the groove level of the pieces, such as on the dubby, reverb-laden walking patterns of "Jungle Shuffle".

"Shaky Situation" stands out thanks to its life-affirming spoken word samples talking about how life should be fun, blended with a far more playful series of melodies that bounce around between popcorn synth, flutes and wantonly cheesy stabs. It's almost pop music, reminiscent of the Art Of Noise in some ways, and though it doesn't represent the whole album, hopefully it has the capacity to cross over onto some broader Spotify playlists and garner some attention.

In pieces like "Golden Kites" or the decidedly more abstract "Lungs Dance", it shows off a more relaxed, mature and confident side.

I'm a big fan of this release, thanks to its bold character. It feels like it offers up a fresh recipe with known ingredients. It's accomplished, sometimes virtuoso, but it absolutely doesn't take itself too seriously. It's also fairly concise, at only 30 minutes, and certainly leaves you wanting to hit 'play' on it again.
Experimental / Avantgarde / Weird & Wired / Glitch / Noise / Field Recording
Edit (11135)
"Siberia" and "Sirens" are two long works that Swedish sonic soundscaper Susanne Skog has built from extensive field recordings. At times the overlapping and transitioning is so subtle that it blurs the line between conscious composition and simply found sound, whereas at others there's a more overt artificial layering and post-production at play.

"Siberia" is an abridged sonic account of a 205 hour train journey from Moscow to Vladivostok, as heard in a dampened interior. The rumbling wheel noise, initially distant and calm, is gradually replaced with tenser mechanical drones that become gradually less and less comfortable, as the sense of claustrophobia and human freight increases. Yet despite this, the disempowering sense of passive travel is still present, and it becomes possible to relax and bathe in the noise.

"Sirens" is a collection of different siren recording sounds, which on paper sounds like a potentially agonising twenty-minute listen. But in fact it's far, far mellower than that, and instead offers up a series of rumbling steady mechanical sounds that, were it labelled differently, you could easily believe was a journey akin to "Siberia" but on a subtly different train. Occasional high pitched tones squeak through, gently, and there are cameo appearances from some electronic pulses and warning sounds- most notably in the final quarter of the piece- but this is a long, long way from the sound you would associate with sirens.

It's a pair of lengthy and immersive soundscapes that aren't nearly as different as you might first assume. They're soporific and detailed, filled with a curiosity, and a strong result of many hours of dedicated field recording work.
Experimental / Avantgarde / Weird & Wired / Glitch / Noise / Field Recording
Edit (11131)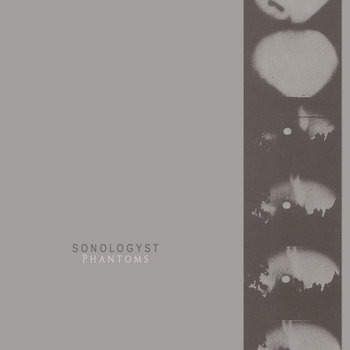 Artist:
Sonologyst
(@)
Title:
Phantoms
Format:
CD
Label:
Unexplained Sounds Group
(@)
Rated:
This release is presented by the author as made out of phantom recordings i.e., sound events detached from their context that creates a narrative of nonsensical memories, and it's an slight departure from the previous releases by this project as it doesn't revolve around a concept.
The main characteristic of this release is the sound fog which blurs the music; instead of following the current trend of having a crystal clear spectrum that render any source, he overlap a sort of analogue warmth which causes a temporal displacement. In some tracks e.g., "Memorex", it's rather noisy and reminiscent of classic industrial while in others e.g, "Shamanic rite passing on a sugery table equipped with azzax and trumpet" he returns to his influence in traditional avant-garde based on synthesis. As the album goes on the sound it's clearer how in this release the exploration of an idea of sound is more important than an intellectual superstructure.
This is a release that sound different from the current trends in the field of experimental music and this could alienate the listeners searching for the next big thing but the others will get some fresh air. Highly recommended.
Artist: Seamus Cater & Kai Fagaschinski
Title: Secrets
Format: 12" vinyl + Download
Label: self-released

This combination of Seamus Cater's voice, concertina, Rhodes and harmonica with Kai Fagaschinski's clarinet was composed over several years, and took over a year to record. Yet it's got such a consistency of musical purpose that it knits together beautifully as a single, near-contiguous work- 36 minutes of extremely long, solitary, drawn-out instrumental notes, commonly only one or two at a time, exploring the purity and tone of each in thoughtful detail.

It's sombre and sorrowful, with the supreme expressive capabilities of the clarinet really brought to the fore, and with Cater's gently husky voice quite masterfully understated. For the most part it's supremely slow- one of those releases where you might count the beats not by the minute but by the hour.

It's so loose and open that when a three-note bass pattern appears towards the end of "Blackout" it feels almost chaotic compared to what preceded it. "The Philosopher" almost approaches song-like territory, complete with melodic pattern and chord change, but then throws an abrasive spanner in the works around the 4:30 mark with a frankly bizarre discordant squealing that is the album's closest flirtation with high drama.

"The Dot Before The I" is notable is something of an accessible interlude piece, with gentle Rhodes tapping and spoken word instructions that give a much lighter tone than the surrounding tracks, resulting in something that sounds almost like a parody of old children's TV art programmes.

It feels quite theatrical at times, but as though intended to soundtrack a Beckett-like stageplay or arthouse film. As such you have to be suitably mentally positioned to listen to it, otherwise it is likely to hit you at the wrong angle. But if you're already calm, introspective, and if your heart rate is low, try bathing yourself in this emotive and sonically luxuriant work.