Ambient / Electronica / Ethereal / Dub / Soundscapes / Abstract
Edit (10507)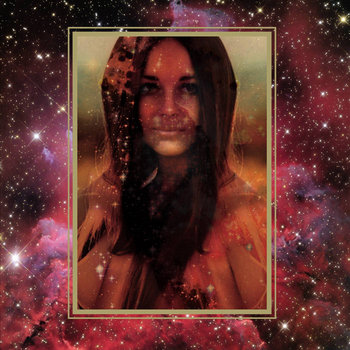 Artist:
Expo 70
(@)
Title:
Mother Universe Has Birthed Her Last Cosmos
Format:
2 x CD (double CD)
Label:
Zoharum
(@)
Distributor:
Alchembria
Rated:
This release is another discover from the archive of Justin Wright which collects some releases from 2008 to 2010 and documents the first attempt to go beyond the solitary experiments. While the second CD collects solo sessions, the first one features Matt Hill on bass which will became a sort of part time member of the project when it will evolve in a trio changing name in Expo Seventy. As the previous reissues on Zoharum, the musical output is extremely formalized and without much variations but the Wright's writing is able to create something new sounding the same.
The proper reissue starts with "Mother Universe Has Birthed Her Last Cosmos", a long and hypnotic track based on layers of guitar juxtaposed in a slow crescendo that, just when it seems to explode, stop to a second part almost psychedelic based on sustained notes and echoes. "Ostara" is instead a thick drone in the first part and a guitar track in the second ending with a sort of simulation of tape manipulation. Practically, a receptacle of '70s music sounding however unnostalgic.
The second CD reissues two releases: "Mechanical elements" formed by "Tropical Trip Through Acid Clouds", which starts with echoing guitars, proceeds with a drone and seems to ends with a psychedelic guitar solo only to properly end with ephemeral notes and "Hexed by a Devil in the Cemetery" completely developed upon sustained and rarified notes. The other release is "woolgather visions" that collects "You and Your Dream Catcher Should Take a Hike" and "Neither Here Nor There (A Study)", where the moog doubles or underlines the guitar to further enhance the sound spectrum and creates an even more dreamy environment.
Fans will have another issue to hear endlessly while the others will rate this album as avoidable considering it just another release. I'm not one of them and so i'm hearing it now once again.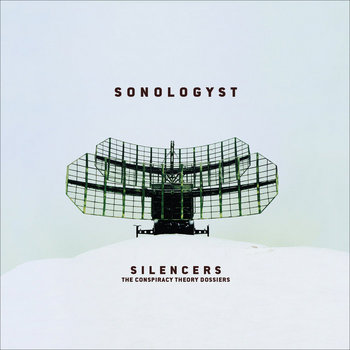 Artist:
Sonologyst
(@)
Title:
Silencers
Format:
CD
Label:
Cold Spring
(@)
Rated:
This new release by Raffaele Pezzella is introduced by the long story of the booklet which informs the listener of the story of the so called "Men in Black". As the underlying theme, the alien invasion, is a canonical topic of sci-fi even today, there's a risk of déjà-vu in the overall project and this is overtaken with recurring structures along the tracks so there's a sense of a concept album which is usually absent in the genre today.
The drone and the loop that are the main elements of "Singularity", the quiet track that opens this release, introduce the listener into an audio space vaguely reminiscent of certain sci-fi atmospheres. A pulsating noise is the glue that tie together the elements of "Monotape" so the transition from drone to noise has a narrative while "Nocturnal Anomalies" begins to have a more structured approach instead of relying on the nuances of sound. "Deep Black Programs" is a guitar, processed to sound like a synth, interlude to "Silencers" whose juxtaposition of drone and loops create an evocative atmosphere which is menacing and quiet while "Close Circuit" with his use of processed string is more oriented towards drama. "Anamorfismo" is a slow but implacable crescendo while "Infrared" with his use of oscillators is a link to the tradition of this sound. With his use of voice declared in the title, "Secret Societies. The Kennedy Speech", is the more stratified and interesting track of this release. "NASA Classified Tapes" closes this release as a coda of the previous track.
The main quality of this release is the use of sound as a function of the message and the imaginary evoked in the booklet of this release. Instead of a relentless research of a cool sound or a sonic special effects, this is a tale. Recommended for fans of the genre.
Ambient / Electronica / Ethereal / Dub / Soundscapes / Abstract
Edit (10499)
Artist:
Marcus Fischer & Simon Scott
Title:
Shape Memory
Format:
CD + Download
Label:
12K
"Shape Memory" is the result of a refreshingly old school experimental collaboration between Fischer and Scott, who both collected field recordings, processed acoustic sounds and synthetic noises and then brought them along to a studio called S1/Synth Library in the form of tape loops, which they then played back in collaboration, all the whole overdubbing live elements- predominantly guitar and cymbals (Scott is the drummer for Slowdive) but a smattering of other bits and pieces too.

The outcome is a mellow, warm acoustic soundscape of hums and long, melodic tones that hybridise guitar and soft organ-like synthetic tones, around which bubble various atmospheric clicks, tiny bell noises, woodland sounds and the aforementioned arhythmic waves of percussion.

Officially split into three parts, it stands and plays as one 36-minute work that at times feels like the dictionary definition of ambient music, as solidified in the 90's. It's richly textured, always giving you some detail to hear without ever causing surprise. As such, straight onto my sleep-time playlist it went.

A very pleasant slice of acoustic-leaning ambient.
Ambient / Electronica / Ethereal / Dub / Soundscapes / Abstract
Edit (10496)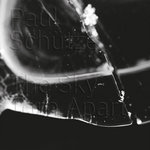 Artist:
Paul Schütze
Title:
The Sky Torn Apart
Format:
CD
Label:
Glacial Movements
(@)
Rated:
While it seems just another record of the genre as it's introduced by the usual liner notes speaking about more or less apocalyptic visions of worlds at the edge of destruction, it should be noted that the difference between important and avoidable release is how this idea is tied to the result. The idea of circularity between destruction and reconstruction here is depicted in a clear structure enhanced by the use of dynamics.
Small noises introduce a drone which ebbs and flows through the audial field and it's juxtaposed gradually by an emerging drone which acts as a canvas while the former acts a sort of time keeper. This lasts until a deep bass enters as a separator to a part where the elements begin to fade until a wide spectrum drone takes the listener's attention and underlines the small noises that continues and acts as a glueing elements of the whole composition. Then, the second part of the track is a gradual descending towards silence which is only broken by the small noises which close the track in a perfect circle.
The clear structure of the track highlights the remarkable work on the sound details which introduces the listener into a realistic and immersive environment without any indulgence to a trivial evocativeness of a special effect. Recommended.
Toronto-based percussionist Debashis Sinha here draws on his South Asian-Canadian cultural heritage, taking a broad variety of acoustic and organic percussive elements and drawing them out into expressive and experimental pieces that blend jazzier Asian musical sounds with longer, more Western avantgarde soundscaping models. It reworks material from a live concert and previous work in audiovisual projects and film scores, though unless you're already familiar with the material you wouldn't know it, though it does help explain the diverse and arguably disconnected breadth of the material.

While some tracks like opener "Empyrean" and closer "Reverie" are quite thickly layered, textured and fairly jazzy, other pieces like "entr acte" are decidedly minimal, showcasing the live freeform percussion work by accompanying it only with gentle hums.

The English-language poetry that cuts in on "Thrum" is something of a shock to the system and not necessarily a welcome one in terms of atmosphere and meaning, before it unfolds into a really rather pleasant and glitchy pulsing electronica affair with an infectious and underused bassline that is reminiscent of some The Orb tracks. "Harmonium Part III" takes a minimal techno form in tripped-out directions, a direction which is pursued deeper and to great effect in "Part IV" which is a mesmeric track but does feel like it has lost sight of this album's initial root.

It's certainly a unique recipe of sounds, perhaps a little disjointed and confused in purpose at times but certainly an intriguing journey of a listening experience.