Ambient / Electronica / Ethereal / Dub / Soundscapes / Abstract
Edit (10133)
Described as a companion piece to the title track from her debut album "Solas", "Fairge" is one twenty-minute work commissioned and written primarily for the relatively small Ahered and Brunzema organ in Oude Kerk, Amsterdam's oldest building. Long, sustained and mesmerising organ chords are decorated by the addition of modest and sympathetic cello and electronic layers to create a deceptively simple sonic carpet.

Occasional chord changes and a gradual sense of tonal shift that at times feels like a Shepard tone effect result in something that seems static at first, but which under the surface, is never standing still. A two-note pattern slowly reveals itself in the upper register that over time transforms into a plaintive unanswered call.

Seventeen minutes in, a gradual cessation begins in which the purest organ tones are slowly left alone in their own space, a fade which continues beyond our hearing into a final minute which is essentially silence.

Fairge is Gaelic for the ocean, and if this is an evocation of the sea, it's a very calm, sedate and empty moonlit plateau.

It's a bold and beautiful work that, on first listen, made me sign up to Singer's mailing list with immediate effect, and want to check out "Solas" at the first opportunity.
Ambient / Electronica / Ethereal / Dub / Soundscapes / Abstract
Edit (10130)
After Philippe Foch met Mathias Delplanque during the sessions for Forch's "Taarang" label, the two became long-term musical collaborators, and this is their first release as a duo. Played entirely live, with no overdubs, this is the sound of two mutual experimenters and electronic improvisers performing steady, rather languid soft percussive soundscapes blending a variety of organic percussion (and the sound of some rocks) and old-fashioned sound-effects-generation with electronic effects and real-time sampling. Differently paced rhythms overlap, coincidence and counterpoint each other in a way that dances around the outskirts of simple structure without ever actually forming one.

The result is sonically deep and sometimes quite womb-like, particularly in the more percussive opening three tracks, as though there's a cacophony happening in an adjacent room but we are being shielded from much of it. "Utoeya" has a slightly brighter outlook, with melodic glass clink tones, pops and clicks ambling along in a generally contented manner with just the occasional deliberate glitch to keep us on our toes.

The short title track leads into "Ewo" which has a slightly more natural drumming tone with the electronics taking a back seat, though not disappearing, yet the drum patterns start to meander in the direction of techno at least a little. "Fen" thins things out a little with sounds like gentle walking on glass, before final track "Nyx" ends with a notched-up sense of urgency that gradually loses energy and fades into an ether, which works well as a finale.

It's a richly textured and deep bit of experimental percussion work with a lot of character. It might perhaps be a little more entertaining to watch live than it is to listen to in stereo, where the unique selling points of its construction seem a little lost, but if you like your drum work deep and dubby, definitely have a listen to this.
Ambient / Electronica / Ethereal / Dub / Soundscapes / Abstract
Edit (10129)
Artist:
Howard Givens & Craig Padilla
(@)
Title:
Being of Light
Format:
CD + Download
Label:
Spotted Peccary Music
(@)
Rated:
Here are a couple of names that ought to be instantly recognizable to many familiar with ambient artists - Howard Givens and Craig Padilla. Both long-time veterans as electronic musicians and composers, Givens has more credits as producer, mixer, recording and mastering engineer than as a solo recording artist, while with Craig, the opposite is applicable. Together on 'Being of Light' these two blend their talents in such a way as to complement each others' skill set over four lengthy soundscapes. I don't believe this is their first collaboration as I have seen at least a couple of other releases they did together. What I really like about 'Being of Light' is that there is a musicality to the ambient that is intriguing without being overwhelming. That is to say the melodic content is supportive rather than upfront. There are lengthy, sustained synth pads that carry the ambient textures of these pieces, in which non-obtrusive guitar and grand piano accents occasionally, but effectively emerge. As stated on the label's one-sheet, "Weaving melodic phrases and rich textures through rhythmic structures and sequences, Givens and Padilla create deep interludes and expansive passages that exemplify the inspiration behind the project- to musically express the state of awareness that comes through the discovery of one's 'inner being' and pure essence. With 'Being of Light they emphasize a a visceral and enveloping experience, conceptually envisioning the album as a topology of energy where the individual is a single point of light, solitary and self-aware, yet melded into the sum of all light, complete in the totality of existence."

The opening track, "Clearing the Mind" sets the stage for what is to come with a basically two-chord (there are actually a few more than two chords)piano theme set in a spacey atmosphere. It has dramatic impetus without being inordinant. (On some planet it might even make a good TV show theme.) "Threads of Thought" eases into its groove with lazy guitar, spacey drone and a repetitive bass pattern, followed by light percussion. This piece is a prime example of the trip being more about the journey than the destination. "A Contemplative State" is just that; over 30 minutes of textured drones and harmonics floating in the void. Concepts of time and space disappear here. Like the title of Sartre's most important philosophical work, this piece seems to be about "being and nothingness," where consciousness is left to it's own device to interpret reality, or what passes for it in one's existence. It is deep, intense and subtly changing, yet there is no distraction in its fluid stream. The subtle melodicism at the end of this piece reawakens the "dreamer" from her entranced state of contemplation. Lastly, there is the title track, "Being of Light." Here, one is assumed to have ascended into the realm of pure light. It is an airy and open dronescape twinkling with possibility, free of terrestrial matter, and ever spiraling upward and onward.

What I think Givens and Padilla have created in 'Being of Light' is something unusual and exemplary- a programmed meditative state free of distraction yet not without personality and purpose. It is rare to hear and ambient album that can serve as either musical wallpaper or deep meditation without one taking away from the other.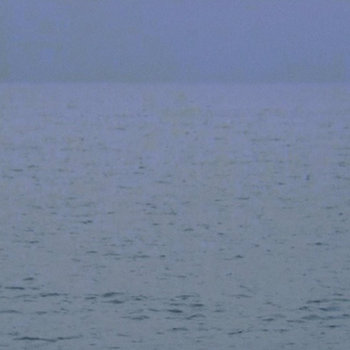 Artist:
How To Cure Our Soul
(@)
Title:
Mare
Format:
CD
Label:
Sequel
Rated:
This new release form the project of Marco Marzuoli and Alessandro Sergente is a single track release introduced by the Jules Verne's words about the see as "the Living Infinite". As their previous releases, also this one is based upon drones and it's focused on a meditative idea of sound.
After some seconds of silence, instead of the expected drone, the ebb and flow of the sea introduce the listener into a contemplative setting as even some bird could be heard at a distance. Approximately at 5:00 mark, a drone quietly starts an begin to try to blend to the sound of the water and at 10:00 mark a second drone stats and instead of bury the underneath element it seems to underline them until the third one takes the listen towards the full listening experience overwhelming the listener. As the underlining field recording is always audible it sounds as the juxtaposition of a place and the emotions triggered by it as if the drone would act as a voice off. As the track begins his ending the drones quietly stops and the listener is left with the sound of the sea.
If, after reading this release, the reader could think that this release is developed around nothing, he should be aware that sometimes less is more as pure contemplation could only be done while seeing the details and forget the rest. Essential.
Ambient / Electronica / Ethereal / Dub / Soundscapes / Abstract
Edit (10126)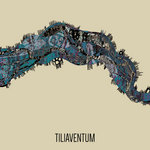 Artist:
Deison & Mingle
(@)
Title:
Tiliaventum
Format:
CD
Label:
Final Muzik
(@)
Rated:
As the title suggests, this release is an homage to the Tagliamento, one of the few braided river remained and, for his morphology, could be easily seen as a metaphor about life seen as the intersection of personal destinies or about place viewed as the sum of personal contributions. While it's plenty of contributions, every theoretically external input is fully absorbed in a coherent musical field.
The sounds of "Arteria" opens this release with an equilibrium between a sense of movement and a sense of rest where even some field recording seems to emerge. "Tiliment" is a quiet and meditative piece for sustained tones supported by the beats while, even in an abstract way, "Agane" reveals a sense for melody closer than expected to pop. "La Piena", with his heavy beats and square structure, takes this release towards certain industrial territories. The complex soundscape of "Sotterraneo" is an interlude to "Grave" which continues on the path marked by the use of terse beats while "Pietra Viva" reveals in the background the craft in the shaping of sound and the clever use of field recordings. From a certain perspective, "21:00:12" seems the second part of "La Piena" while "Savalon" and "Nel tuo letto" are quiet sonic watercolors and "Ajar e aghe" closes this release with a song for voice and field recordings of the water.
The use of sounds derived from natural elements like stones seems the glue that ties togheter a release swinging from experimental angst to pop attention, so resulting in a release that could find an audience even outside of the genre's circle. Recommended.