Ambient / Electronica / Ethereal / Dub / Soundscapes / Abstract
Edit (10417)
James Cooke's debut album as Graintable is a sifted collection of ten late-night one-take synth experiments, made up of slow single-chord pads and drones mixed with analogue pulsing and bass thrumming that owes a lot, by Cooke's own admission, to a Roland Juno 106. From a producer with a background in house and hip-hop, this is an interesting sideways move into more mellow and ambient territory, but at points it does sound like somebody new to the genre, revelling in long atmospherics for the first time, rather than the work of somebody who's been waist-deep in these sound for a long time.

At its best, this is strong, semi-symphonic slow synthwave soundtracking (alliteration not intended), moody and expansive. The opening track is strong and the arpeggios on "Odysseus" recall Tangerine Dream circa the 90's, while of the mellower tracks, "39" is strong thanks to its simple but determined melodic loop.

At its worst, it sounds like somebody who's discovered that keeping keys pressed down on his Juno results in long wavy New Age-y noises and that it's easy to make ambient music that way. "610" is on the wrong side of the fence between ambient and aimlessness while "Lighthouse" sounds like an attempt to mimic one of Brian Eno's classic ambient works without quite enough of either inspiration or perspiration.

Overall though there are more positives than negatives, and across its 67 minute span it's consistent and measured enough to be quite engrossing. It doesn't push any envelopes, but if your collection of sombre moody synthwave is feeling a bit overplayed, this will give you another option.
Artist:
Guillermo Pizarro
(@)
Title:
Three
Format:
Tape
Label:
Flag Day Recordings
(@)
Rated:
This is a score for a short film that is making the rounds at several festivals across the country. I have had the joy of seeing Guillermo perform live one time and he puts on a very dramatic disturbing show. I didn't expect anything less from a film score produced by him. This tape has an excellent disturbing feel to it which I'm sure lends an overwhelming feeling to the film. Guillermo is one of those artists to keep an eye on in the future and he is putting an equal amount of time and detail into his label Flag Day Recordings. I highly recommend anyone who enjoys noise or cinematic music, in general, to check out his music as well as his label.
Ambient / Electronica / Ethereal / Dub / Soundscapes / Abstract
Edit (10413)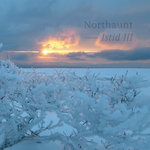 Artist:
Northaunt
(@)
Title:
Istid III
Format:
CD
Label:
Glacial Movements
(@)
Rated:
This release is presented in the liner notes as a reaction to modern lives imaging a place without any stress or noise in an uncontaminated icy place. Hærleif Langås, the artist behind this project, is from Norway and shares with other projects this sort of nostalgia for a silent nature before man; more importantly, it's a reflection on the role of man as a member of its environment and not a sort of his deus-ex-machina.
This opus is a single track in five parts: "Part I" is based upon a quiet loop while the underlying soundscape ebb and flow in audial field creating an immersive introduction for the listener. "Part II" is more focused on the development of an environment using a sort of field recording, or foley sounds, with a continuous tone to focus the listening attention. "Part III" tries an hint of melody with gentle notes of the piano and "Part IV" doubles this framework using instead a drone creating an atmosphere of surreal peace. "Part V" closes this release with a solemn and solar drone surrounding the listener as a sort of sonic depiction of the cover image.
It couldn't be anything ground-breaking but the quality of sonic construction is sometimes mesmerizing and this is a sure pick for fans of quiet and canonical ambient. It's really worth a careful listen.
Fourth album of this formerly bicephalous project (it was founded in 2008 by Gianclaudio Hashem 'Kaeba' Moniri and Giuseppe 'Agan' Carlini) on Kvitnu and the second one after one of the two heads fell down (Giuseppe left the project for a personal break in 2014 just before Plaster's release of 'Mainstream' in 2015), 'Transition' features a remarkably rougher sound than the above-mentioned predecessor, as Gianclaudio preferred that kind of approach that is closer to one of many electronic performers, who really improvise on live stage. In the author's own words, 'Transition' "comes from a different perspective of Plaster's past works in terms of emotions and sounds. My aim was to reduce the amount of complexity in order to maintain the tracks simple but effective. I wanted to be close to the people in daily life. Most of the tracks are pure improvisations using analog synths and hardware, there's no additional editing or post-production adopting the way of thinking 'Less Is More'." All tracks don't feature programmed beats or drums, but they are mostly based on masterfully distorted synth-line and overlapping distorted tones, but Gianclaudio manages to turn these swirling sonorities into something that often pierce listener's soul and ears than many percussive tracks. Many tracks (such as the splashy light distortions of "Unregistered Product", the smothered saturations of 'The Last Goodbye' or the slowly spooky synth-stabs of 'Caress From The Unknown') could resemble the ones that some known old foxes of Rome techno scene (D'Arcangelo brothers or Lorenzo D'Angelo, better known as Lory D) tried to explore by seducing the glorious Rephlex as well as many listeners, but they aren't isolated experiments, but are cohesive parts of a sort of narrative sonic flow, whose "skinniest" moments ("The Climbers", "Disconnected Heart" or the final "Children On The Cliff") are paradoxically the more significant moments...
Ambient / Electronica / Ethereal / Dub / Soundscapes / Abstract
Edit (10398)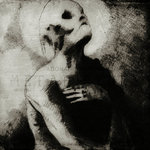 Artist:
Adonai Atrophia
(@)
Title:
Metahistory
Format:
Download Only (MP3 + Lossless)
Label:
Eighth Tower Records
(@)
Rated:
According to the short liner notes from the label this is an enhanced and remastered reissue of an obscure release form this Bulgarian project by Seraphim Veluvian. Inspired by esoteric and ancient religions, his music is an highly detailed idea of dark ambient, as the drone is just a unifying element for a series of elements borrowed mostly by '70s electronic music giving an unusual sense of variety to this release.
While "The Infinite She" seems to start an almost canonical dark ambient album, the relatively '70s oriented sound of the synth takes the track along the tracks of evocative music for film. "Al Awwal" revolves, instead, upon hypnotic and repetitive music figures hiding the complex soundscape which is the real focus of the piece. "Metahistory" is a crescendo from a quiet and islet part to a surrounding drone. To add another level of evocativness, "The First Sunset (Phosphorus)" uses samples from a sort of religious chant in latin. "Ain Soph Aur" is another crescendo for drones while the tonal compression of "Malah Ga-Mavet" creates the sense of black and white of the cover. "Nephesh" is a small interlude ending in a child's chant while "Egregores" closes this release with a detailed soundscape where various small samples are tied by a drone.
An impressive release enhanced by the remarkable quality of the production and the clear sound spectrum. Even without any ground breaking idea, the quality of writing reveals a talent to hear carefully. Recommended.