Artist: W/V
Title: s/t
Format: 12" vinyl + Download
Label: Silken Tofu

The 'W' here is James Welburn, on gritty electronic electric bass drone and feedback, undisclosed objects and effects. The 'V' is Juliana Venter, on lyricless wailing experimental-theatre style voices and further undisclosed objects. Together they've produced this half-hour long, two-part improvisational catharsis that grumbles, groans and whines in equal measure, a coarse-textured sonic bath of noise and reverb.

While the first fourteen-part has the raw energy of the single session it was recorded in, the second part is the product of three later sessions during which the collaboration has clearly begun to mature, with a greater use of lower dynamics and space that allows some of the more subtle atmospheric sound to shine through. However a lesser emphasis on the vocals ends up being to the detriment of the work, which is in danger of becoming run-of-the-mill drone when it loses that distinctness.

It's a strong coming together of like-minded ideas with a gritty end product that deserves to be heard.
Ambient / Electronica / Ethereal / Dub / Soundscapes / Abstract
Edit (10761)
Artist:
Umber
Title:
This Earth To Another
Format:
CD + Download
Label:
Sound In Silence
Alex Steward, as Umber, offers up his second full-length album, though his discography is much longer when collaborations, EP's and remixes are taken into account. It's a straightforward and fully realised ambient album, melding together some elements that are certainly familiar on paper- dreamy and shoegazey guitar work, positive-sounding reverbs, pads and drones, occasional synth keys and super-soft atmospherics that only occasionally dip their toe into percussion or rhythm.

Tracks like "Harvest" and "Grape and Grain" are more steadily paced and with their more dominant and pop-song-ish guitar work, teeter towards sounding like instrumental versions of moody guitar-pop ballads, while tracks such as the title track or "Altered Fragments" are a little more spaced-out and openly atmosphere-led.

It's all very familiar-sounding, and sonically it certainly makes you think that you've heard all of this before, but in music with this apparent target, perhaps that's part of the point. This is passive, sleep playlist stuff, not overtly "chill out" but full of gentle positivity and unchallenging calm, but with just enough detail- just- to entertain and keep the interest of more alert listeners.

It's a rather lush sound, certainly nothing new but nevertheless a very pleasant 43-minute album to drift off to.
Ambient / Electronica / Ethereal / Dub / Soundscapes / Abstract
Edit (10757)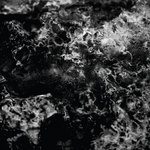 Artist:
Cuts
Title:
A Slow Decay
Format:
12"
Label:
Village Green
(@)
Rated:
Cuts is the audio-visual project of Anthony Tombling Jr and this EP precedes his debut album "A Gradual Decline" which is centered upon the theme of Anthropocene which is the term used to describe this age of the Earth where all elements of its ecosystem are shaped by human presence and technology. The musical style of this project is something between minimalism and IDM as it features the little number of musical elements of the first one and the rhythmic infrastructure of the other.
The first track, "A Gradual Decline", starts quietly with loops starting sequentially until a beat underlines the rhythmic structure of the track and introducing its impressive melodic breaches. "Carbon" is more abstract as it's based on a reverse loop on the first part and the second one is centered upon a female voice saying "protect me" apart from other things. "Drowning" closes this release teasing the most abrasive part of the musical framework as the soundscape below the looping main line is partly noisy.
A really good introduction to a release which promises a lot in a field where the musical construction is more important than any other elements. Recommended and waiting for the album.
Ambient / Electronica / Ethereal / Dub / Soundscapes / Abstract
Edit (10753)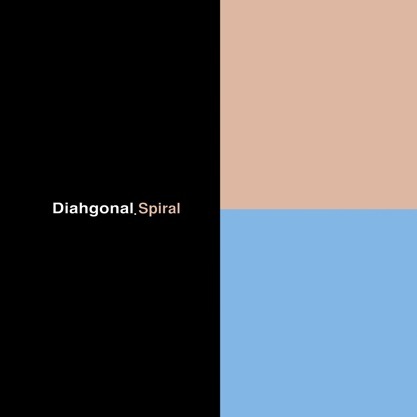 Each track is a pleasant surprise and a stylistic change from the last to a new, unanticipated direction. Despite being electronic, The Spiral Ep has more in common with a pop album than traditional techno variations on a theme or style. In fact, one would listen to the Spiral Ep the way one would watch European cinema; with no expectations, an open mind and an assurance that you won't know what happens next. Styles on Spiral range from deep 'n darker techno, to Industrial, to ambient-drone, to synth-pop that would make Depeche Mode proud to 4AD-esque goth pop and more... Diahgonal is the alias of graphic designer and studio engineer, Ruben Alonso Tamayo who co-founded the Static Disco label and the Cyan Recs netlabel, perhaps better known under the techno moniker, Fax. Opening "Lost" has modulating electro-chirps, then pensive beats while gentle synth lines wash over before a dark and heavy 4/4 trot-beat kicks in with industrial strength. "The Empty Night" follows with twangy, guitar-like textures before a deep, aortic preliminary beat pulsates while Detroit-techno style keyboard hooks with a touch-of-funk interplays with grooving beats. "Horizons" and "Buildings" could be considered the ambient and drone interludes, respectively; the former pierces ambience with beacon signals while the latter is spacious and a more sweeping drone. "Movement A" (and "B") are the more dramatic pieces, the first opens with hypnotic undulating tones as restrained beats fade-in, then a bass-heavy club beat accompanies to rousing synth notes. The latter, "Movement B" is the stand-out track on the Ep. Dramatic yet catchy layered keyboard melodies loop with counter-melodies, then drum machines with a pulse beat combine to make something seductive, moving and memorable; a synth pop hit if there ever was one. "Awakening" concludes, recalling Robin Guthrie (Cocteau Twins) style guitar strumming, while major, Vangelis styles synth tones caps the Ep to a gentler, more tranquil conclusion. Though this is only an EP, it has the depth, variance and complexity of a good, full album and Stasis is adept at providing talent who delivers so much from so little.
Ambient / Electronica / Ethereal / Dub / Soundscapes / Abstract
Edit (10750)
Anyone reading the title of this album and expecting a novelty tribute album to Doctor Who and K-9 And Company are going to be left confused and surprised by the barren, experimental, deconstructed art-pop that Stephanie Pan offers up here. Slow, plaintive, folky vocals, frequently multi-tracked, drift loosely over crisp and often sparse soundscaping built up of very stretched pad sounds, short-spaced electronic texturing, and fragile bell-like keys and tones- and there's not a hint of the Ron Grainer theme tune in sight.

The vocal exercise work here is both curious and impressive at times, with the stuttering evolving vowel sounds of "Songs For Words Unsaid" an entertaining disassembly of language, while the theatrics of 11-minute opus "Beast" bring to mind Kate Bush at her wildest and beyond.

"Arbitrary Failures" stands out as slightly anachronistic, as its electric squeaks and bleeps spontaneously form into a steady and workable groove that's rather Funkstörung-ish- it works, and hints at what Pan's appeal could be with a gentle step towards more commercial electronica. Final track "Ron Adams", by contrast, sees Pan propagate a unique and distinct sonic world all of her own.

For gentle introspective listening, this really is something new, a recipe that teases together elements that you're very familiar with but with a method and a performance ethos that makes it a really refreshing listen that draws you in to its boldly empty space.