Ambient / Electronica / Ethereal / Dub / Soundscapes / Abstract
Edit (2383)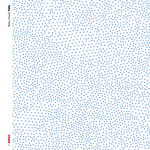 Artist:
TETSU INOUE
Title:
Yolo
Format:
CD
Label:
DIN
Rated:
With over 40 (!) albums under his belt, Inoue surely doesn't need much introduction. "Yolo" features ten tracks of warm electronica combining Eno-style ambient and the more humane form of glitch and digital processing, not that far from what artists like Fennesz or Taylor Deupree have explored in the last few years. Samples and melodic patterns (possibly generated by a guitar or a piano) are carefully combined in watercoloured, slightly melancholic pieces. The minimal cover suggests heavy snowfalls, and listening to "Yolo" in a chilly winter afternoon is like watching the outside world from a bubble where nothing can get to hurt you. Though not really the kind of music I normally crave for, "Yolo" was definitely a welcome moment of rest.
Ambient / Electronica / Ethereal / Dub / Soundscapes / Abstract
Edit (2378)
image not
available
anymore
Artist:
PARADIN
Title:
Coma Digenean
Format:
CD
Label:
Gears of Sand
Rated:
Ben Fleury Steiner's dark ambient project Paradin comes back shortly after the excellent "Flesh of Caverns" disc on Mystery Sea, and continuing the oceanic theme this work is "a tribute to the ancient deep-sea parasites, their engorged hosts, and the haunting songs of the ocean's darkest depths". Played with synths, singing bowls, bowed metal and treated guitar, "Coma Digenean" is consistently more physical and upfront than the previous release, which was more based on spacious guitar-generated drones. On the contrary, in these five movements, assembled in one 50-minute track, everything is metallic and seething, with many skillfully blent layers of sound, and a dazing effect on the listener. While I'm not exactly a fan of recognizable synth sounds in ambient music, Paradin's use of them is original and varied; moreover, the atmosphere is dark and menacing, and I would easily recommend this disc to fans of post-industrial drones and power electronics rather than, say, to aficionados of Steve Roach.
Jesus! Hapna is getting bigger and better release after release and I can't even wait for the new 3/4 Had Been Eliminated, but in the meanwhile Tape is here and that's pure pleasure for your/my ears. If you're new to the band, this combo hailing from Scandinavia is the last metamorphosis of "intelligent-pop", it simultaneously combine originality, pop lullabyes, acoustic instruments and electronic music. What do you think about Mum? They've been one of the pop sensations of the last years, honestly I think they were ok, but I've never been so much into their records...well forge it, "Rideau" strikes right where Mùm was failing. These Scandinavians build endless landscapes harmonized with an organ or a keyboard like Labradford, the melody is embroided with a trumpet, an acoustic guitar as well as many other instruments, and arrangements are so good that the length (about 46 minutes) end to be "just too short". They wait patiently to sort out every ornament, each single piece of the puzzle is put at the right place and at the right moment, everything is well developed around some simple melodies that will breaks into your heart like cupid's arrows. The vibraphone and the acoustic guitar sometimes move in unison creating the magic. I'm sure the small noises crossing these melancholic images will drive many of you to a comfortable landing. What to say about "Sand dunes"? It makes you feel like sucking from your lovers' nipples...it makes you wish it never ends.
Artist:
TIRRIDDILIU
(@)
Title:
Conglomerato auto-deviante di strumenti e suonatori
Format:
CD
Label:
Nexound
Rated:
Technology has always changed the way of living of human being, at the same time during the 20th century human expansion on the planet has been completed setting the next frontier somewhere else, but where? In the outer space or just in the synapses of our brain?. Sorry but there's a simple reason for this initial silly tripping, this record could be the last of many proofs that laptops in some way have pierced our skull leaving the gray matter out in the open space. The sight probably was not so tasty, but together with the scattered brain cells the eruption gave us a good amount of work for a whole generation of post-freudian/post-jungian psychiatrists. "Conglomerato auto-deviante di strumenti e suonatori" is on Andrey Kiritchenko's Nexound label that itself is already a quality trademark. This talented guy from the south of Italy surprised me for two basic reasons: the first has to do with the fact he's even more glacial than a scandinavian, the second one is related to the incredible maturity he shows in the 14 episodes of this cd. Here we've some electro-acustic music and I'm sure that some sounds have been processed through a pc but what really matters is the good taste Tirriddiliu put in each short piece. This picciotto probably has been influenced by a lot of concrete-contemporary music but it gets evident after every track. A really good work full of ghostly music; I've heard the forthcoming release of this sicilian and I think that's even better. Trinacria is alive and kicking...I swear.
image not
available
anymore
Right the other week I was watching a documentary on Canada and I've caught myself thinking what a paradise it should be for modern/contemporary music: Oral is from up there and their catalogue is already brilliant. Mr. Shmuck's Farm are coming from Berlin and you should write their name on the top of your want list in the section: "weirdness, drones and atmosphere". The three tracks (the shortest of which is fifteen minutes long!) of "Good sound" fuse a real passion for drones to an all german taste for contemporary music/art. There's a track in particular ("don't give up, what is death?) that reminded me of an old band repressed on Sonig: Hajsh. Hildur's cello is damn odd and played in a really dissonant manner but the result is nothing but excellent. This duo works really patiently on the natural evolution of every track, controlled feedbacks dueling with reverb echoes and soft noises, they also give many peak variation to each suite above all in "my favorite caucus airchamber". Lately I'm always glad to hear there's a wise use of reverb in a recording (sometime this effects kills a lot of frequencies) and this cd is the vivid proof of a mature work. That played by Mr. Schmuck's Farm is odd and drony music, but still music where something is happening differently from bands like Stars of the Lid that work a lot with stillness. I wish if I say that's interesting and psychedelic it makes sense.