image not
available
anymore
Artist:
Mick Harvey
Title:
Motion Picture Music '94-'05
Format:
CD
Label:
Mute
(@)
Rated:
Nick Cave & the Bad Seeds and Birthday Party co-founder Mick Harvey is known by many for his great taste in arrangements and composition, trades that he has been cultivating on his own time for quite a while now and which some of you might have had an opportunity to savor in Andrew Dominik's 2000 film "Chopper", and more recently Paul Goldman's 2002 film "Australian Rules". I personally haven't seen these films yet (although I just added Chopper to my Netflix cue) but a lot of people must have, because Harvey won a Best Original Soundtrack for Film and Television Award from the Australian Recording Industry Association (ARIAS). This CD is Harvey's second film music installment of short pieces, cues, background music and score music and it includes music from the flicks Lighting Fires, Chopper, Sparrow, Rien Ne Vas Plus, Frank Hurley - The Man Who Made History, Rosehill, Go For Gold.
Because the music comes from different scores it is not as easy to file this entire 27 piece CD away under one genre. Overall it is on the atmospheric side, but there are definitely wild differences in moods, ranging from grand, gorgeous and dramatic tension-making and tension-breaking orchestral arrangements (mostly from the Frank Hurley film, which I'd love to see but Netflix doesn't carry) to simple and minimalistic pieces with kalimba and guitar, from Ennio Morricone-inspired western desert image evoking passages to piano parts, subtle string parts, atmospheric post-industrial things or Tom Waits-like parts that might fit in a Tarantino or a Rodriguez picture... As in a movie, a lot of the parts are recurring and will make you feel almost as if you are actually watching a movie. And yes, in case you are wondering Cave does make an appearance as co-writer and singer on the last one of these 27 tunes, a remarkably strange and different piece that sounds almost Eastern European inspired.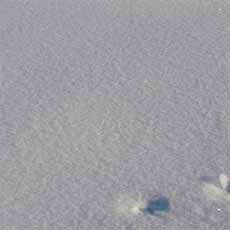 Artist:
SABINE VOGEL
(@)
Title:
Aus dem Fotoalbum eines Pinguins
Format:
CD
Label:
Creative Sources
(@)
Rated:
If Beside The Cage brings forward some typical elements of impro-combos, Sabine Vogel can be better qualified as many solo performers on Creative Sources and on similar labels. Does what I wrote stands for "here's you have you're average anonymous release"? Absolutely no, with those words I simply meant if there's a modus operandi with which you can distinguish the work of a band as much as that of a soloist like in this case. But given that the world is full of contradictions, let's say if we'd not consider this one as an only acoustic/instrument cd, this should be a big mistake since the fifty percent of this whole effort is made out of field recordings. Believe it or not, the fact is that miss Vogel mixed really well some solo performances with some silent/non intrusive field soundscapes and I dare you to recognize the different sections without the liner-notes accompanying every track. The recording is superb and Sabine mixed the different elements so well it all sounds as a unique continuative trip that passes from a soft half choked blowing to a silent audio-scape. This minimal work is brilliantly engineered and conceived well enough to offer a enjoyable listening even in terms of time length.


Ambient / Electronica / Ethereal / Dub / Soundscapes / Abstract
Edit (3534)
Artist:
Tor Lundvall
(@)
Title:
Yule
Format:
CD
Label:
Strange Fortune
(@)
Distributor:
Strange Fortune
Rated:
This CD arrived to me late... obviously Yule is already past. However, in light of an impeding April snowstorm that may or may not happen, I thought it would b a good time to give it a listen and review.
I admit to my skepticism regarding "winter, "yule" or "Christmas " releases, but thankfully, this CD does not fall into the category of the typical. Having no prior knowledge of Tor Lundvall or his work, the first impression I got was that he was a Scandinavian artist, just going by the name. Perhaps he is of Scandinavian descent, but resides much closer, in East Hampton, NY., some info that I discovered on his website. I also discovered that Mr. Lundvall is quite a prolific painter(that's his work on the cover), with a rather unique impressionistic style. You should visit the website, some of the paintings are GREAT!

You might think this has little to do directly with the music on the CD, but actually, it does. Lundvall paints a rather solitary mood on "Yule", with minimal embellishments to convey the isolation the listener experiences. The delicacy of Lundvall's sonic palette reinforces the climate of his chosen subject. It takes an artist to capture a landscape in a way that make you think and feel, and Lundvall not only captures the landscape, but the climate and temperament as well.

"Yule" consists of 9 short pieces and on long trek- "The Falling Snow" which clocks in at a little over 20 minutes. Rarely do ambient artists utilize vocals with lyrics, but on two of the shorter tracks, there are "songs" that don't detract at all from the music. In fact, the effect was quite the opposite; they work amazingly well in the context of the work. They were light, sparse and under-whelming, the only way they could have been integrated into a work of this nature.

For those who may be looking for something different for "Yule-tide", this may be the perfect antidote to all that Christmas-drek that comes down the pike. In some respects, I found "Yule" to be on equal footing with Walter/Wendy Carlos' classic "Sonic Seasonings" recording, albeit a little bleaker. But in my book, bleak is good when it comes to ambient. An artist who can make great minimal ambient music and still keep it interesting scores major points, and Lundvall does exactly that. Undoubtedly, Tor Lundvall has probably been compared to Brian Eno, but I hear as much Robert Rich and Alio Die as I do Eno in his music. Maybe Eno with an even sparser Harold Budd. I also understand that Tor Lundvall has a number of other releases out, and I'd be curious to compare them. But for now, the soundscapes of "Yule" are a great way to spend a cold winter night, or even a snowy April dawn.

Ambient / Electronica / Ethereal / Dub / Soundscapes / Abstract
Edit (3530)
Lopside's "When you're finally through being responsible" (henceforth referred to as W.Y.F.T.B.R.) is a rather strange and curious disc. It's too rhythmic to be ambient, too ambient to be instrumental post-rock, too organic to be experimental electronic, post-ambient really doesn't mean anything to me and well, it's just an enigma of sorts. It's not like I haven't heard anything like this before- Boards of Canada come to mind, so does Mouse on Mars, Four Tet, Sigur Ros, and a whole slew of cutting edge cut-ups. W.Y.F.T.B.R is full of electronic squiggles, quirky beats, drones of synthetic nature or maybe modulated guitar. Simple chord progressions on electronic keyboard are the glue that holds it together in spots, between the squiggles, blurps and bleeps, and other sonic effluvia. IDM I guess, for lack of a better bag to put it in.

The tracks on the CD are lengthy (there are only six of them), ranging from 7:47 to 15:32, with a total time of 66 minutes. Although the music seems mostly instrumental, there are some wordless vocals, and manipulation of voices (lost or found) abounds sewn into the fabric of W.Y.F.T.B.R. There's touches of kraut-rock psychedlia, that lend an interesting mystique to the whole thing. If you're into consuming mind-altering substances while listening to music, I'm sure W.Y.F.T.B.R. might be right up your alley. Maybe W.Y.F.T.B.R. IS a mind-altering substance. Okay, I admit to being positively surprised with this disc. There are however, some caveats. (Aren't there always?) The production is a bit on the lo-fi side. Also, sound placement isn't always optimal. But in comparison to the work as a whole, these are minor quibbles. What I find interesting is that the whole is greater than the sum of its parts here. The theme (as amorphous as it may seem) is consistent, and the tonal variations always intriguing. This might be one of those rare releases that starts getting a lot of attention, becoming a new cult electronic fave. If Dean Hinds, the guy who is lopside, scores a decent distribution deal, and enough press coverage, he might just able to take lopside out of the bedroom and make a career out of it. Beats spending your life as a service tech when you've got talent like this. Now available at CD Baby, iTunes, and amazon.com – I'd recommend buying it so Dean can buy a few more gizmos and hire a wunderkind producer. My choice would be Amon Tobin, but hey, that's just me.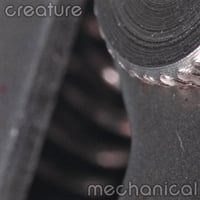 Artist:
CREATURE
Title:
Mechanical
Format:
CD
Label:
Haunted House Records
(@)
Rated:
BUY from
MECHANICAL is the first full length release by Stephen Haunts. It follows different E.P.s released for his own label Haunted House Records. His releases are mostly available through digital stores but he also print a small quantity of CDs to satisfy the people that still loves to deal with a real object and not only with files hidden into the corners of a overloaded folder. Music isn't only a question of files to upload into a mp3's player. Anyway... MECHANICAL bring to the lovers of electronic music sixteen tracks of music influenced by bands such as Nine Inch Nails, Boards of Canada, and Hybrid. Stephen took exams with the Trinity College of Music in London but his will to explore new sound solutions made him tweak old electronic toys by rewiring the insides to create new sounds. His music is always driven by rhythm but he likes to create dark atmospheres and ambient pads. The result is evocative and sometimes cinematic (check "Daisy cutter" for example). The tracks have good sounds and create a really working atmosphere but sometimes, in my opinion, they create the same kind of ambience because of the constant use of synth pads. A good change about this point is the vocal line on "Nox", the only track with vocals.