Ambient / Electronica / Ethereal / Dub / Soundscapes / Abstract
Edit (3968)
image not
available
anymore
Artist:
HALL OF MIRRORS
Title:
Reflections on Black
Format:
CD
Label:
Silentes
Rated:
After the mammoth Amon/Nimh cd on Eibon, Andrea Marutti and Giuseppe Verticchio are back with a collaborative project, which will feature different guests with every release (this time, they are Giulio Baggi/Nefelheim at synths and guitar and Daniela Gherardi at synth and voice). Since it's impossible not to use "Sator" as a reference, I'll start by saying that "Reflections on Black" obviously shares most of its characteristics, but is also looser, more varied and at times unpredictable. There's a feel of jamming that in the above mentioned work was hidden by the monolithic construction of the pieces. In "Entrance", the deep cavernous drones, dotted by electric bursts, give way to a half-buried string plucking, introducing a more melancholic passage, eventually overshadowed by a brooding distorted wall. "Descent" begins with suffocating wind gusts, but a layering of frequencies, upbeat rhythms and higher tones slowly changes the atmosphere from oppressive to cosmic, leading to a second part occupied by a liquid drone. "Transmutation" and "Recovery" stray even further from plain dark ambient territories, the former featuring warm waves of synths and guitar feedback, the latter with Verticchio lingering on depressive guitar picking, accompanied by some weird crackling noises (treated vocals, maybe?).
Ambient / Electronica / Ethereal / Dub / Soundscapes / Abstract
Edit (3967)
Artist:
The Retail Sectors
(@)
Title:
Life's Ironies
Format:
CD
Label:
october man recordings
(@)
Rated:
The Retail Sector is the musical alter ego of multi-instrumentist Kentaro Togawa and "Life's Ironies" is a remarkable piece of work. The first track is called "In Scorn" and has an emphatic guitar work resembling somehow Explosions in The Sky gone minimal - after a couple of minutes some thick layers of noise are introduced to your ears. Basically all the tracks on "Life's Ironies" seem to start following a classic ebb & flow postrock to shift into harsher territories not so far from Xinlisupreme's "American Supreme" Ep. October Man is a small UK cdr label with great homemade packaging and a small run of copies, usually 30... so you'd better hurry up!!

Ambient / Electronica / Ethereal / Dub / Soundscapes / Abstract
Edit (3966)
image not
available
anymore
Artist:
THE BEAUTIFUL SCHIZOPHONIC
Title:
Musicamorosa
Format:
CD
Label:
Crónica
Rated:
Last time I heard from Jorge Mantas was with his cdr on Mystery Sea. I had shared a cd with him on Thisco, and I really liked his dark, concise, sometimes lo-fi approach to digital drones. I've lost traces of him for a while and now I discover he's mellowed out: pink layout, Proust quotes everywhere... what the hell... No, really... This is undoubtedly a new course for Mantas, but it's a great one, and his musical ability has improved dramatically. His drones have turned melodic and moody, and beneath the sugar-coated layout they have maintained an edge that prevents them from becoming dull or nauseous (with the darker "L'amour, c'est l'espace et le temps rendus sensibles au coeur" reminding of his previous production). With its 13 tracks and 65 minutes, it's a quite lengthy work, and my loveless heart forces me to take a break now and then - but the quality is high throughout. Guests like José Luís Merca (Matéria Prima, at electric guitar), Tobias Strahl (Dies Natalis, at acoustic guitar) and Cécile Schott (Colleen, reading Proust, obviously), help make some tracks more varied, and Mantas knows how to dose their contribution. @c closes the album with a glitchy, more upbeat remix, which is ok but maybe a bit redundant. I would recommend this disc to anybody into Dead Texan, latest Beequeen or Stephan Mathieu, and melancholic electronica in general - it hardly gets any better than this, me thinks.
image not
available
anymore
Artist:
GUSTO EXTERMINATION FLUID
Title:
The Cleaner
Format:
CD
Label:
MOMT
(@)
Rated:
Formed by PT, a guy who in the 90's was playing with Sonic Violence, Gusto Extermination Fluid is his outfit for his soundtrack to a decaying world. Mixing industrial, dub and dark ambient, PT composed the ten tracks you can find into his first album (available on CD and download mp3 files). The tracks are ten nice instrumental soundtracks which mix elements of the above genres trying to creating a new blend. For example, if "Scurvysh" is based on obsessive industrial percussions, "Bee tick" (one of the best ones of the lot), is dealing with slow dub/dark ambient atmospheres succeeding into creating a thick atmosphere. On other tracks, like "Below" or "Horselip", PT tries to find a personal way of dealing with the sounds and he made two particular orchestral/ambient/industrial tracks. The only weak point I found about his compositions is that in the process, sometimes, he lose the power and the ambience peculiar to the genres he took inspiration from. This isn't a great loss if these elements are substituted by creativity. This is the main point, some tracks don't seem to develop the initial idea, so they sound like good intuitions that need something more. His work is to be appreciated anyway, because he tries to deal with known sounds in a personal way. Sometimes he succeeds and sometimes he don't but the album does for sure sounds interesting.
Ambient / Electronica / Ethereal / Dub / Soundscapes / Abstract
Edit (3963)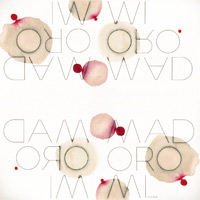 Artist:
SAWAKO
Title:
madoromi
Format:
CD
Label:
Anticipate
(@)
Rated:
After several listenings I can truly say this new Sawako release hasn't deluded my expectations and if you consider I've bought her last release on 12k, plus I've heard many of her previous releases, you can guess why I was quite curious. This record is not only good, it strengthen my opinion this japanese girl actually residing in the Us (if remember well) is a talented and inspired electronic artist. The fact she's from Japan is not secondary at all since the music is minimal melodic japanese electronic music, and above all if you compare this one to some of the previous material recorded by Sawako it remind the esthetic of bands, artists like Minamo, Fourcolours, Yoshihiro Hanno just to name a few. This' the kind of release I wouldn't be surprised to se on a label like Cubic Music to help the most informed among you. If "Yours grey" was minimal but at the same time cerebral, this new release is much more immediate and easy to be listened due to the extreme melodic essence of the tracks. Simple ambiental-oriental repetitive melodies embody the corpus of the tracks, while Sawako comes in and out with vocals, soft noises, electronics: the end result is a good number of sweet lullaby that will drive you straight to close your eyes after Morpheus' kiss. Simplicity is the keyword in the making of this work, but what amazes me of brilliant japanese music (and Sawako is a top class artist) is how they paint it all with that childish atmosphere that makes you feel you're floating on in a soap bubble. On the other side it's quite easy to classify some of the tracks as ambient music and it's hard to deny that, but still I think this ambient esthetics has much more to do with oriental minimalism than with Brian Eno. This' the kind of music they should use in the cure of stressed people, I'm sure many would start relaxing after a few songs. If you're looking for something soft to the sound of which you can finally catch some sleep: here we've what you're looking for.