Ambient / Electronica / Ethereal / Dub / Soundscapes / Abstract
Edit (3933)
Artist:
Nature Morte
Title:
recluse
Format:
CD
Label:
Reue Um Reue
(@)
Rated:
Layered field recordings and organ tones fill every space in your head in an attempt to produce a changed state of awareness. "Dead nature" is a possible translation of the project name, and environmentalism may be its source of inspiration. Apart from the well-meant philosophy we get another droney release that has countless companions in the drone genre of releases the world over just as good as all the others. So why should we listen? There is some very creepy stuff here. Along with the drones and field recordings we get the sonic equivalent of stasis and decay. This is nature out of kilter, not made with the big statement but with the subtle impression that something is not right. Kind of reminds me of early Tangerine Dream ("Zeit" in particular) in places.
Ambient / Electronica / Ethereal / Dub / Soundscapes / Abstract
Edit (3923)
Artist:
Jigoku Nohara
(@)
Title:
Seiyaku No Nakani, Shi Ha Otozureru
Format:
CD
Label:
Thee Disciples Of Penumbra
(@)
Rated:
Emulating the allmighty Marafura Funfunjiru, here we have another European with a Japanese alter-ego (with super moves and powers I guess) - Jigoku Nohara is a 29 years old Belgian guy named Bert Janssens and plays a strange blend of ethnic ambient with ultra minimal rhythms. Think about mixing Vasilisk's peculiar ethnic side with some more recent minimal electronics - say Sahko or Raster Noton - and sometimes it works but as a whole I'd say that it could result a bit boring (68 minutes is too much for an ambient album). I'd like to hear Bert's further progressions. That review was written by Gurudutt-Barati (my Nepalese alter-ego). Namaste!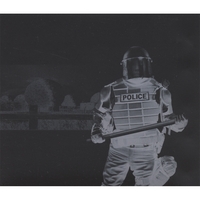 I can't resist to start this review with a warning printed on the backside of this compilation:
"Under the revised Patriot Act, secret Presidential Directives and Orders, and Military Commissions Act of 2006 any person found in possession of this CD can have their mail opened by Order of the President, watched by various U.S. Law "Enforcement" Agencies, and ultimately be charged with a Federal crime. Welcome to the United States. Enjoy your stay."
I'm sure that this warning points out well which politically-inspired content you've obviously to expect from the booklet of this compilation CD. Included is a lot of stuff to read, essays and regime-critically stuff on which I can't judge, since I'm not a US citizen. Only one personal note: that stuff leaves me thinking on...
Chain D.L.K. is a music-related resource, so back to our business: This compilation released by the small Chicago-based label Arable Farmland provides 17 tracks by 11 different artists mostly hailing out of Australia and the USA. Musically the content of this compilation jumps over genre-related boundaries between Dark Electro, Ambient up to Experimental and Ritual tunes. The best known artist here is surely the Australian duo EMPTY, which provides two tracks. Of about all other artists, including the label chief's own project CRYPTO FACIST, I haven't heard so far from. PASK is an Australian-based Powernoise/Ambient-artist and opens this comp with an experimental track – this act also has created a remix on EMPTY's track "Alone" to take part here, which reminds a bit on some classic GRIDLOCK/DISHARMONY works. Also the 3 appearances of CRYPTO FACIST are convincing by offering some eerie moods and foggy voice samples. SEARAD are providing a great electronic-driven Alternative track and have to be named along both EMPTY-tracks to be the highlight here. Two other appearances I like to mention with ROPS56 (a Pop-song with smooth female vocals) and FLOOD OF RAIN (crunchy Metal-like track), because both are representing different music styles. As for a conclusion, this comp works musically well if you're interested to check out some rather unknown artists, although it is shadowed a bit by the politically message provided by the art.

Track list:

PASK - precursor
SEARAD – remote
MEMBRANE CONSPIRACY - mistrust
SMEA - career politician
METAGNATHOUS - flawed copies
ROPS56 – lament
RDS - heavily redacted
CRYPTO FASCIST - quarantine u.s.a.
MEMBRANE CONSPIRACY - fuel for empire
METAGNATHOUS - neighbors bones
PIN - symbiance
EMPTY – alone (PASK remix)
CRYPTO FASCIST - democracy
METAGNATHOUS - without a word
EMPTY - p.e.r.
CRYPTO FASCIST - controlled cradle
FLOOD OF RAIN - system crash

image not
available
anymore
Artist:
PHRAGMENTS
(@)
Title:
The Burning World
Format:
CD
Label:
The Eastern Front
(@)
Rated:
With its ninth release The Eastern Front affirm its validity into the dark industrial/new-folk/experimental scene by releasing the second studio album by Phragments. Coming from Bratislava, Slovakia, the band is formed by Matej (music) and Sonic(k) (videos). They released since 2002 four CDs (two live albums where they propose different versions of their tracks, a MCD and a studio album titled "Homo homini lupus) on they own label Construct.Destroy.Collective. THE BURNING WORLD is their second studio album and besides being presented with a luxurious three panels 7"x5" sleeve it contains seven great martial dark industrial tracks. The first thing I noticed while I was listening to this album is that Phragments used great sounds and created a strong atmosphere made of synth pads, violins and distorted samples. The first time I listened to this CD I was checking into a store a new pair of loudspeakers and the opening part of "Non serviam" really worked well with its different parts: the first one contains a sort of reverbered treated piano which little by little creates its melody. Soon after background sounds are added and after a minute a metallic sound paired with floor toms create a great melancholic martial orchestral moment. Soon after the track stops and to the piano some vocal samples are added (they aren't words, only sounds which help the rhythmical part). Twenty seconds and the track is ready to start again its magnificent atmosphere. "Fireseed", instead, is based on a violin melody with distorted rhythms and background synth pads. I'd like to underline, also, that their melodic taste is really functional to the creation of the right mood and I really enjoyed each track of the album. This isn't only a good dark ambient album with some industrial sounds. You have to check it!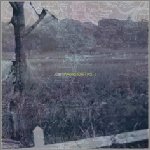 It's ages I'm hearing the name Aube and I've already happened to give a listen to some songs/relases here and there, but this my first review of his materials. To be honest this not his average relase since it's a rework of Giuseppe Verticchio/Nimh music but thought he's not the originator of the sounds I can assure his personal touch is firmly strong. Don't worry the compromise is acceptable since even if this cd has been moulded by the hand of Akifum Nakajima, this' not one of those "sounds like a remix" reworks where it's not even intelligible the origin of the DNA, infact according to my personal opinion Aube shows his intelligence in developing some Nimh's original ideas. You end up having both the some "freak" post-ethnic (I'd write New Age if I could not associate the term with "cheap music for cocktail people" as I actually do), ambient sketches diluted in a repetitive but never redundant structure. Aube sounds really close to minimalism, but for the sake of honesty we should say it probably belongs more to oriental "minimal aesthetic" to which minimalists (as well as many other modern learned musicians) paid tribute. A strong psychedelic release where drones, loops and field recordings go out of focus do to reverb and delays layering, but this still quite far from many other experimental post-industrial releases where an overdose of layering creates a concrete fog...if it was a landscape this could be one of those pale misty winter mornings, and if you live in the north (wherever it is) you know what I'm talking about. Aube's tool are repetitions and he's probably one of the best loop-dealer around at the moment. For what concerns Nimh, I must say these last couple of releases (I'm referring to this and to the "missing tapes" one) he's gone more experimental leaving (not so far) his traditional ambient territories and the result is so good, I'm tented to say if you never heard anything from him you could try to start from the bottom.