Ambient / Electronica / Ethereal / Dub / Soundscapes / Abstract
Edit (10302)
Artist:
Sonologyst
Title:
Apocalypse
Format:
Download Only (MP3 + Lossless)
Label:
Eighth Tower Records
(@)
Rated:
The follow up of last year "Beyond The Logic Of Science" is a completely different album as, instead of working with the language of historic electronic avant-garde, it's roughly rooted in the language of dark ambient. However it's rather more complex than the average release of the genre as Raffaele Pezzella tries to use different structures to the tracks instead of varying the sound upon the same framework.
This release starts with a track like "Abandoned city" that introduces the listener into an environment created with a static drone and some foley. "Sulphurous rain" seems instead developed from tone generators vaguely reminiscent of radio noises. The loop at the core of "Hypnosis" ties voice samples and noise. The evocativeness of "Stay in your homes!" is assured by the used of voices taken perhaps from a movie while "Global threat" and "System collapse" sustain his musical tension with the use of sharp tones and drones. The distortion applied to "Dying oceans" creates something between a dream and a nightmare. "Towers of sand" and "Prayers from nowhere" are long and static track mainly working on positioning the audio and the first deals with bass frequencies while the latter with higher ones.
Inspired by the theme of Apocalypse, rendered with reasonable adherence to expectation, it's not a release that could entertain the casual listener but it could be well received by fans of genre searching for something different from the canon. Nice but not for everyone.
Artist:
Samuel Rohrer
(@)
Title:
Range of Regularity
Format:
CD
Label:
arjunamusic
(@)
Rated:
The open-minded attitude by Swiss-born (but Berlin-based) producer and improviser Samuel Rohrer can be easily guessed by the impressive diversity of festivals and their audience, where he performed (CTM Berlin, MoldeJazz in Norway, Nuits Sonores Lyon, Huddersfield Contemporary Music Festival, Vancouver International Festival, Sunwaves Festival in Romania and many more), as well as the variegated bunch of stylistic differences of the artists he works or worked with (Ricardo Villalobos, Nils Petter Molvaer, laurie Anderson, Eivind Aarset, Mark Feldman, Sidsel Endresen, just to name a few of them) and the collaborative projects (the one with Claudio Puntin and Max Loderbauer, AMBIQ, is maybe the most known). Such a grandiloquent CV could let you think that his solo work could be something snooty for an elitarian niche of listeners, but I don't think Samuel turned his nose up by this debut album, even it's something really classy. He forged six amazing movements, whose "regularity" made them easy to chew to listeners who prefer a certain immediacy in music, but this apparent simplicity got refined by intricate webs of overlaps and an impressive diversification of timbres through a wide kit of acoustic and electronic tools (including prepared drums, detuned ziter, found objects, mini synths, Moog-driven bass, cymbals and many percussions). Such a sophistication, that together with a clear stylistic refinement and a sort of functional slit by the author (looking like something in between a sound sculpturist and a live performer) in every single track, is going to delight more demanding listeners as well. The opening "Microcosmism" is a good starter, while the following "Lenina" (the first of the three longest - lasting more than ten minutes - suites) is a first assay of the skills of mirroring the apparent contrast between tradition and modernity of tools (electronic and acoustic) by the style (a sort of accelerated adaptation of traditional afrobeat!), but the first real evidence of Rohrer's rhythmical dexterity is clearer on the third track "Nimbus" (in spite of some rough presets). Samuel turns his sonic textures into a light-tight item on the contemplative 4-minutes lasting parenthesis of "Sunclue" (something good for meditation), before the aural pleasures he forged by the other two long-lasting suites (the obscure dub dim light of "War On Consciousness" - close to some stuff by Jah Wobble - and the awesome interplay between kraut and electronic dub of the final "Uncertain grace"). Check it out together with the outputs of his personal imprint arjunamusic.

Ambient / Electronica / Ethereal / Dub / Soundscapes / Abstract
Edit (10295)
Building sonic collages from sampling old cassettes and film stock and sprinkling them over arhythmic synthetic and processed atmospheres, Fossil Aerosol Mining Project have managed to put together a 7-track collection that has elements of modern digital soundscaping, elements from the halcyon 90's era of downtempo a la The Irresistible Force, and more spoken-word-led works that bring Negativland to mind.

"The Failed Resurrection Of Easy Listening" takes queasy samples of light guitar musak and bends them into something bordering on parody, with a faint but steady rhythm that somehow manages to cause toe-tapping under the craziness. After its jingle intro, "V Broadcast" is an example of a deeper track, in which the soft reverb-washed pads are allowed to wallow more; "Retail Retrospect" explores that mood further, reversing the arrangement is it ends with snippets of lift music. "Monroeville Detritus", with its echoing short snippets, has a slightly more horror-film twist to it, despite the sample eventually being revealed to say "attention all shoppers" which is perhaps not the scariest dialogue you've heard today…

The last and longest track "1991 from 2015" is a slight anomaly, with a sparser and more overtly digital environment in which the tape recordings are more heavily stretched, layered and retoned into a more accomplished, almost quasi-symphonic arrangement that wraps things up in an impressive fashion.

As experimental sound collaging goes, it's actually quite accessible, practically pop music in relative terms. Quite mellow at times and borrowing rather cheekily from radio broadcasts, it seems to revive the spirit of works like The KLF's "Chill Out" but with a new recipe. It's a properly interesting bit of work that is worth detailed exploration.
Artist:
Cluster Lizard
(@)
Title:
Edge Of The Universe
Format:
LP
Label:
Le Cabanon Records
(@)
Rated:
The first release of the newly made series Stand-alone by the small French label Le Cabanon (founded by Guillaume Malaret, Clovis 'Horla' Lemée, Pierre 'Bruma' Relaño and Pierre Torrell) got signed by two Ukrainian artists we constantly followed through their label Kvitnu. As many of you immediately guessed, I'm talking about Dmytro Fedorenko aka Kotra and Kateryna Zavoloka, who signs her releases by using her surname only. Compared to their solo issue, the sound of Cluster Lizard is slightly different: the harsh concreteness and the solidity of some of their solo outputs and the riverbed limestone where this harshness coexisted with steamy dark ambient clouds get sharpened by the apparent intent of this release, whose aim seems to be the attempt of propelling listener's mind towards the (other than metaphysical) edges of known or imaginable universe. I like to imagine that the abstract clip I saw the opening "Being Alive Isn't Everything", whose background seems to be taken by a simple cam pointing the journey in an obscure gallery through a window screen, mirrors both the dim light of its sonorities and the moment that sparkled the authors' sonic journey, as if the anguish of our terrestrial lives and the related search for escapism could be the gate to boundless explorations. Such an apparent contradiction seems to be the emotional framework, lingering as the shading of a burnt memory over the whole listening, where this vivid apparent contradiction could also explain the harmonic coexistence of really "terrestrial" (and clashing) entities and ethereal ones, where the first ones get often harmonised to the latter ones on tracks like "Fractal Core", "Afterlife Drift" or "Biomass of Beauty". Highly recommended sonic trip!
Ambient / Electronica / Ethereal / Dub / Soundscapes / Abstract
Edit (10292)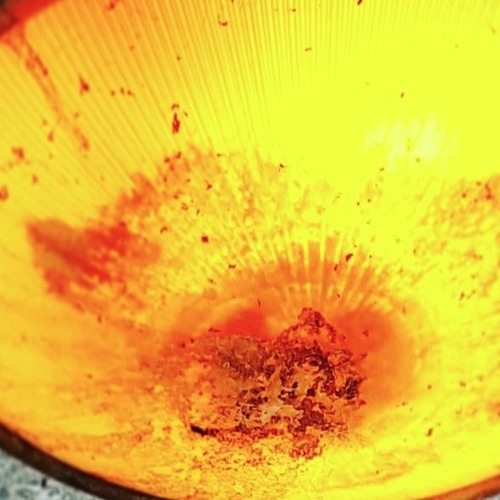 Artist:
Let There Be Light
(@)
Title:
Lights at Last
Format:
Download Only (MP3 + Lossless)
Label:
self-released
An exquisitely crafted emotional rush of excursions in atmospheric-electronic post-rock fronted by Toronto, Canada based Piero Frenguelli and Marco Porsia aka Let There Be Light. Eschewing understated vocals from their previous albums for all-instrumentals on Lights at Last, LTBL evokes the shimmering pulse of Basic Channel and New Lands-era Flying Saucer Attack with it's layered guitar washes and waves of keyboard notes. "Kindness" opens with far-away guitar and sustained keyboards that gradually engulf and consume with the power of a storm with it's driving beats and melody. "Still Alive" recalls the mystique of the Basic Channel Radiance project with its psychedelic electro-mantras later joined by additional blissful textures and atmospheric-cinematic voice-overs that induce a sci-fi theatre of the mind. The following, "Melancholia" oddly feels anything but, with billowing guitar and overcast synth waves with dreamy guitar and bass notes—though fragments of feminine voice-overs do speak of "crying out" and moments that are depressing. "Love" is decidedly downtempo, buoyed by bulbous basslines and understated rhythm while keyboard notes form a gentle aurora borealis which culminates into a euphoria-filled build up. "Lights at Last" comes off as subdued ambient as is "Persevere", though the latters' piano notes and synth-quakes channel Vangelis. "Memory" is narrated by Richard Burton, musing on mortality and alcoholism, as drum machines march along to a guitar and electronics interplay while "Repeaters" feels more of an ambient-house vibes and "March of the Tired" belongs on a William Orbit album. "Aftertouch" closes Lights at Last closes the release with frenetic drum machines and synths. It is somewhat a pity that vocals are gone, but the duo have made up for the loss with over-the-top production. Lights at Last sounds fantastic and close headphone listens reveal lush sounds and meticulous attention to detail on the scale of a big budget studio. This release is gorgeous to listen to. Let There Be Light's musical and technical talents are evident and you are doing yourself a disservice by not visiting their page and immersing and ultimately feeling good lost. Listen with good headphones, it's well worth it!