NWODTLEM is a Toronto based project run by the co-founder of Here's my Card Records. Pir8 is a DVD collection of eight music videos filled with chopped, spliced, and sampled break-core insanity. The audio-insanity is formatted in such a way that it nearly sounds randomized. The music is brimming with movie samples, which range from absurd voice clips to absurd sound effects. The video samples and audio tracks are perfectly timed and synched.

My first impression while watching PiR8 is that it is very distracting (in a good way). Even if I wanted to ignore this video, I could not. From the moment I pressed play to the moment the disc corrupted (at the beginning of the third video) my attention was stuck to the screen. This guy obviously has a highly technical mind, and a slightly warped personality. I don't know how long it would take to create something this involved, and I honestly don't want to know.

NWODTLEM's PiR8 is a DVD I could have seen myself playing very often. This is a fun and enjoyable audio/visual experience, and I hate that my copy will only play two tracks. Honestly, I feel like I am writing a eulogy, not a review. Here lies a great DVD with a lot of potential. One that I will play on occasion for the two greatly edited videosand then will turn off in dismay when the disk becomes unplayable. I would sincerely be interested to see more output by NWODTLEM, and I think the risk here is worth the reward. I highly suggest picking up a copy of this DVD.

This curious release by Ewe is the first of two Fractured and Remixed albums by Zarach Baah Tharagh (ZBT). This is Ewe's fifth release through Smell the Stench Records. Most of the thirteen tracks on this album are within one and three minutes of length. Each track is typically composed of eccentric keyboards and ghostly ambience.

Ewe's Fractured and Remixed album maintains a consistent sound of droning, dreary ambience complimented by keyboard sounds, sometimes introverted and pretty, sometimes random and unconventional. The image I get from this album is of a haunted piano room captured at different hours of night: never a room someone would feel comfortable alone in, but some hours are more welcoming than others.

There is a good balance between music and non-music here, and the more eccentric keys throughout this album add a sense of levity. Because of the rhythmic nature of Ewe's Fractured and Remixed album, I find my mind at ease while listening to unearthly and haunted music. I think ZBT has committed more to the tracks on this Fractured and Remixed release, but I suspect that is because these piano pieces need to be heard in full form. All in all, ZBT's Fracture and Remix of Ewe's Demo V is a pleasantly unexpected change of pace.

Artist:
Za Frūmi
(@)
Title:
Barrow Wights
Format:
CD
Label:
Tom Bombadil's Collectors
(@)
Rated:
Barrow Wights offers listeners a chance to experience the epic first four years of the world of Za Frûmi.

In a visually immersive, specifically designed BOOK (25 pages, A6) the beautiful CD lay like a treasure in the end of it. For you who read other reviews by me you already know I love Za Frûmi as a band and as artists. They are among the best in the genre of dark ambient and fantasy music. I don´t need to repeat that in this review and bore you with endless praise.

This stunning Za Frûmi sampler is released by new Portugal based label (very promising!) Tom Bombadill´s Collectors and is limited to 1000 numbered copies. The disc covers songs from the debut album "Za Shum Ushatar Uglakh" (not my old favorite song but what the hell!) and the second album called "Tach - chapter 2" from the "Za Frûmi saga". Also songs from "Legends act 1", "Legends act 2 - Vampires" and two interesting unreleased songs made during the first four years in the bands 8 year history.

The world of the supernatural has been well represented by Za Frûmi´s wildly imaginative work. To incorporate it with the work of Tolkien and use parts of the Za Frûmi stories to dive into the Barrow Wights is just pure genius.

When you step back and appreciate "Barrow Wights" as a whole, you recognize that Za Frûmi and Tom Bombadill´s Collectors have provided everything that you could ever want in a sampler.

It has a magical element of fantasy in its instrumentation; it has loyal and memorable themes for every aspect of the story, and it builds up to one hell of a tumultuously satisfying climax. In its vast complexity of layers, themes, orchestration and as a collector's item this album is a magical jewel. A must for the fans and people who want to get to own tracks that are now sold out.

I am a proud owner of the album!
It´s a great gift too. But... I am keeping my copy myself.
Ambient / Electronica / Ethereal / Dub / Soundscapes / Abstract
Edit (4539)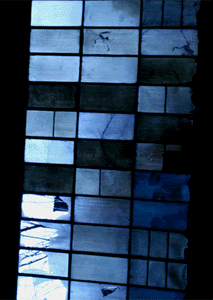 Artist:
Flutwacht
(@)
Title:
Breath
Format:
CD
Label:
Master of the Slave Records
(@)
Distributor:
The Tourette Tapes
Rated:
Flutwacht's Breath is the 25th full-length release of this German-based project. Breath is released by Mask of the Slave Records and The Tourette Tapes. Breath is built of 8 tracks that approximate between 5 and 15 minutes each.

Flutwacht's Breath is dark, droning ambience at it's best: subdued sounds with limited progression to the inattentive ear; but the album ever-advances, and an inattentive listener would quickly find him/herself in a heightened sense of anxiety. The worlds created here are ripe, vast, and somehow predatory.

Each track represented on Flutwacht's Breath is ominous and dissonant. The songs are composed of ongoing drones, with sometimes faint metallic scrapings, feint whispers, or mechanized pulsings. I find my pulse steadily rising with each passing moment, and any amount of attention I have tried to divert elsewhere falls right back into this unsettling work of music.

Ambient / Electronica / Ethereal / Dub / Soundscapes / Abstract
Edit (4532)
Artist:
Stray
Title:
Abuse By Proxy
Format:
CD
Label:
alfa-matrix
Distributor:
alfa- matrix
Rated:
We begin with Erica D's other project called " Stray " . The album is called " Abuse by Proxy" This is a free flowing electronic masterpiece that flows like the waves of the ocean to draw you in and put you back on shore when you have saturated yourself with its brilliance. We begin with Track one ~ " Kindred Soul which is a pretty, electronic piece that really grabs at your soul and is a piece that can be played on repeat. Erica sings, " You are beautiful as I define, flawless and perfect in my mind. " I really liked this piece for it's wit and its true sentiment it stood for. We Progress to Track three ~ " Fade into You." which is a ethereal, peaceful track that raises the senses and curves the stimuli. Erica sings, " Fade into You " This track does not contain lyrics on the album sleeve but proved to be the most memorable piece to me and truly is now a favourite. Track five ~ "Intoxicate" really woke me up from my ethereal rest. This track is uplifting and pure electronic genius. It could possibly be a danse floor hit and one that will take our music charts by storm. Erica sings, "You won't let me fall repeatedly." I got up to danse in my tracks right when I heard the beat. Next is Track six ~ that just could be a soundscape soundtrack to a movie. It is hypnotic and moving and leads us to a climax of pure energy. Classic Track eight is " Does it really matter?" which is a big hit on this album and I have heard it all over, especially on other peoples myspace music profiles. I really like Erica's voice and I believe these are lyrics to be remembered by and repeated to the one that hurt us. Erica sings, " Does it really matter anymore." " You never cared, you never will, cease to love and seas of hate, I bear the cross of years of pain. " This song kicks ass and truly everyone can relate to this. As i listened to the rest of the album , I got the impression of listening to this along the shore of a dark ocean, being alone and being nostalgic about past loves and the like. This album is worth owning in your cd collection for the true Unter Null fan and the true experimental, soundscape artist connoisseur. Stray into stray and find yourself ~ 4 stars ~ Michelle Russo