Artist:
Jonas Ruchenhever/Peter Stenberg
(@)
Title:
Traumphantasie/Plateau
Format:
CD
Label:
Industrial Culture
(@)
Rated:
Even if maybe this collaborative project by two talented sound experimenters such as the Swedish Peter Stenberg and the Belgian Jonas Ruchenhever is not properly the typical record which a listener can consider as a record for summertime as, according to the sleeve notes by Artur Olejarczyk from Freequency Institute highlighting the 'seasonal' appeal of Traumphantasie/Plateau, it could stand as an 'extraordinary soundtrack for the end of the year and lonely winter' ' it was issued on December 2009 by Industrial Culture, but has recently landed on my stereo system! -, I'd like to bring the attention on it for the crafting skills of their signers. There're just two deeper ruts on the cdr surface, but each of the two over-20-minutes-lasting tracks encloses various sketches, so that each track looks split up in different chapters or, it's better to say, in different moments which could even have a sort of narrative coherence indeed! A propos of narrative coherence, it could just be a personal fancy, but the subdivision in different acts, some references and even the name of the composition of Traumphantasie reminded to me the narrative sequence of Traumnovelle, a book by Arthur Schnitzel related to double identities and including many references to psychoanalytical matters such as amnesia, the loss of time perception and some matters related to the sensation of mysterious lightheadedness described by the main character, which at a certain point of the story asks himself if what he lived was a real experience or just a dream. The intriguing web of unrecognizable sounds ' being my favorite the disquieting central episode entitled The Bedroom (A Mess), ending with a sort of duck squawking inserted into a storm of unrecognizable high-frequency sounds and sliding into some sad stirred guitar blunts of A Cabin, Reconstructed ' together with some blurry sound effects on field recordings could be fitted to an imaginary soundtrack of that story in my opinion.

The second part of this release, Plateau, divided into three parts (In The Distance, In The Far reaches and A Cabin), sounds less cacophonous: it starts with some prepared piano notes, echoing in a foggy sound space where the most careful listener could hear bizarre environmental sounds including the thumbing of a foot, a relatively peaceful before some chiming and some guitar notes, which have been gradually distorted in volume and strike, begins the gradual cramming of sound space by drawing a sort of drone, wrapping the other sounds grabbed by microphones and mixer without towering above them. Really interesting sound experience!
The new release by the Italian act Luna Dopa ' issued by Faradays' Discs CDR label, a subsidiary label of Industrial Culture Records -, a relatively recent project of the ambient scene based on the sound explorations, strictly related to the phenomena of trance self induction and psychic dissociation reached through repetitive music , by the Italian artist Gabriel Luis B, seems like reports of the artist's mind digging in the deeper shafts of psychic mines, whereas concrete forms turn into abstract illusions and each track looks like a sonorous document of dreamlike or surreal experiences, where man's identity fades together with the dense web of shadows evocated by entrancing loops. He defines its own music by adopting some notorious terminology, dear to Aleister Crowley or TOPY followers, as magick ambient, justifying such a definition with the medium-like role of music to reach unexplored depths of the human psyche. The way someone can functionalize music or just modulated frequencies strictly depends on the listener's sensitivity and culture as well, but what I could say about this release entitled Liquid Subway to Oblivion ' what a striking title! ' that it's an interesting example of drone sculpturing and involving ambient sound scapes. The first two tracks, the peaceful and obscure dark ambient Dimensional Cross ' a sort of prelude to the mental journey Gabriel's inviting the listener'¦ - and the hypnotic drone soldering of Moon Phase To Black, are maybe the most interesting ones, for the use of the voice, which is not used as a bearer of meanings, but it seems deriving by some experiments in order to give voice to the flux of consciousness.

Gabriel's voice modification appear somewhat even more interesting in the following track, Royal Ring, whereas the icy tone pitching and some bizarre resonance on stressed words let imagine it could arise out of blanket of ice and snow (or arguably a pall'¦), while the obscure sound setting could remind some eerie and atmospheric stuff by similar projects such as Origami Galaktica or Tear Ceremony or other acts combining isolationism and non-rhythmical menacing soundscapes. The entrancing crackling and the dark slides on the final (very loooooong'¦as it lasts more than 13 minutes) track, Subway To Oblivion, featuring some vocal excerpts by an unidentified source from oldie TV broadcast nearby the end and ending with a slight and entrancing fade-out on the main frequency and some syncopated and muted thuds (maybe some memories fallen down during the passage throughout the oblivion tunnels'¦), reminded to my musical memory some similar anthem by Maeror Tri or Troum'¦ By the way, the somewhat enigmatic Luna Dopa's proposal could stand as an amniotic experience to try as a new imaginary beverage based on laudanum!
image not
available
anymore
Artist:
The Blood of Heroes
Title:
s/t
Format:
CD
Label:
Ohm Resistance
(@)
Distributor:
Darla (US) / Cargo (UK/world)
Rated:
The Blood of Heroes is what gets spilled when masters of industrial, dub and dancehall get together and record music session after session, for a year. The heroes of this battle are guitarist Justin Broadrick from Godflesh and Jesu, bassist Bill Laswell from Material, Praxis, Painkiller, electronic artist Submerged and Enduser and vocalist Dr. Israel.
The name of the super group is inspired by Rutger Hauer's Bladerunner-sequel. I haven't seen the film but I imagine that if it is anything like Bladerunner, the post-apocalyptic scenarios are a perfect visual representation of what is going on here sonically. Apocalyptic, dark, sinister and menacing, The Blood of Heroes summons and blends industrial, dub, metal, drum'n'bass, dubstep, ambient and noise in a masterful and relentless way. The album also features live drumming by KJ Sawka (Pendulum) and Balazs Pandi (Merzbow, Venetian Snares) and additional sounds/guitars by M. Gregor Filip (an Ohm label founder).
If the sum of these people's talents and their other projects is not enough to convince you to visit the Ohm Resistance website and get yourself a copy of this CD, then go to the website anyway and listen to the tracks and you'll be convinced for sure.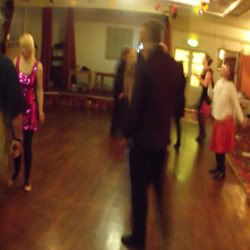 Artist:
Taub
Title:
The Wrong Path
Format:
CD
Label:
Bearsuit Records
(@)
Rated:
Project of Harold Nono (Bearsuit) and Me Raabenstein (Nonine), Taub just released their second album titled THE WRONG PATH. It contains seven new tracks that sound really interesting because of two main points: the complex sound structure and the atmosphere created. One of the tracks that is indicative of their sound is "Badlands": it blends jazz bass lines, keyboards/piano and strings with tiny treated sounds (short guitar distortions or noises) which also sound melodic. About the atmosphere, I liked the way they are able to build melancholic pop experimental songs making them sound as they were simple when they are a sort of ambient / jazz / pop / i.d.m. mix. I know that this could sound like they are making artsy pretentious tunes but try them and, in case that was your thought, you might change your point of view...
Artist:
OBSIL
(@)
Title:
Distances
Format:
CD
Label:
Disaster by Choice
(@)
Rated:
Releases like this have the indisputable quality to help people like me to reconcile with soft electronic music that usually is filed under idm. This Italian musician has assembled a soft track-list that walks on the tight rope suspended between quasi-ambient and post-classic/soundtrack music, I'm sure you'll get it after a few tracks. Eighties Warp alike sounding synths, soft pianos, string sounding sections, bleeps, electronic devices field-recordings and other kind of instruments cross the aural scene and enrich every single track of a series of arrangements that soften the journey during the listening. Track after track I've been positively surprised seeing what emphasis he has put on melody and on the song structure in spite of getting lost in the useless search of some fake avant-gardist coolness. What I've just said doesn't imply Obsil is sounding like a zillion of other electronic acts, infact I think he managed to put a personal touch in the recipe, but after having experienced "Distances" I think you will agree his primary interest was not exactly working on the experimental side of song-writing. Obsil songs sometimes have been developed in a quite uniform way, sometimes present many unexpected variations, but in most of the cases it could remind a strange hybrid of Lusine with Plone and Plaid elements cut with some neo-classical Murcof alike solutions. In its apparent simplicity "Distances" offers the example of a good and well pondered release where the aesthetic profile is submitted to writing soft, easy-listening, emotionally charged electronic tracks non based on rhythms. Nice work.