Ambient / Electronica / Ethereal / Dub / Soundscapes / Abstract
Edit (10831)
Artist: Kin Leonn
Title: Commune
Format: CD & Vinyl
Label: Kitchen Label

The debut album from Singapore-born, London-based Kim Leonn is a ten-track collection of short chilled-out and near-ambient musical ideas that demonstrate that truly ambient music is international- or, as a more cynical spin on it, that this is a very homogenous work built from familiar parts and treatments that traverse the border with cliché. Organic instrumentation at the core is draped in electronic processing and decoration. There's piano (of course), long string pads, wind-jangled bell noises, reverb-bathed sparse guitar noodling- the works. It's a recipe with very familiar ingredients.

Most of the pieces stay under the five minute mark, and several follow the same format- a slow fade in of the general atmosphere, which fades away to allow individual elements and layers to the fore before settling down into an established calm which then drifts away. There are a handful of more sudden changes, such as the ending of "Detached", but they're rare.

But despite feeling like this is an exercise in chill-out ambient by numbers, it's certainly not bad. The piano work on "Visionary" is a highlight, following on from the arpeggio-happy "Somewhere" into something much more lyrical and introspective that comes together nicely when joined by a pulsing kick and soft synth to form something that's diverted very slightly in the direction of synthwave.

Like a velvet cushion, it doesn't have to be special or imaginatively made to feel plush and relaxing, and that's what's going on here. High quality textures, pieced together in simple and reliable ways to give an end product that's very pleasant without being remarkable.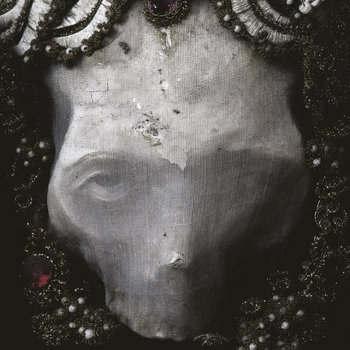 Artist:
O Saala Sakraal
Title:
Etmaal
Format:
CD
Label:
Cyclic Law
(@)
Rated:
O Saala Sakraal is a collective led by former Hadewych member Peter Johan Nÿland and "Etmaal" is described, in the liner notes, as ""the first in a series of explorations that aim to serve as a channel between the ethereal and chthonic". In concrete terms, this is ritual music based on percussions as the line up is made out of four percussionists which accompany Nÿland who plays tapes and a piano-string percussion instrument.
The first track of this release, "Stasis", after a first part where percussions, mainly bells, create a quiet and meditative atmosphere, the change in the background from a drone to a noise marks a movement towards a more dynamic framework where drums appears to symbolize the earthly element of reality after the ethereal one of the first part; this is further underlined by the distorted, and barely audible, voices. The final section of this release is centered upon the piano string and it's a rhythmical barrage ending in an ethereal soundscape.
"Lilit" starts as a slow crescendo for string, with various samples which create a menacing atmosphere and spoken words introduce the drums and a second part based on synth and an insisted rhythmic pattern that is suddenly interrupted by the return of the bells and a gong for a meditate section which is a ment of rest until the restart of rhythmic pattern accompanies the listener towards the end of this release in a final howling crescendo for voice and noises.
This is something rather different from the releases marketed under the dark ambient genre as rituality is not a trivial matter of silence and sparse beats of gong but an atmosphere construction which reflect the premises of this release. Highly recommended.
Ambient / Electronica / Ethereal / Dub / Soundscapes / Abstract
Edit (10817)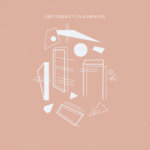 A standout release in any flow of good music that will capture your attention the way an attractive person in a room would. As you spend time with this person, attraction blossoms into a crush. Sketchquiet is the object of affection here and Flashbacks takes you through serene ambient, moody IDM, longing-infused melodic-electronic and dream soaked drone. Opens with "Appreciating through the Window", a slow pensive melody gradually builds into a growing sense of optimism that gradually overwhelms the piece. "Waves from a distance" follows with cinematic tension with periodic bass notes that build into emotional intensity while the following "Chinese Noodles/Candle Light" is a split personality whose first half is catchy electronic that detours midway through into slow, brooding melodic ambient. "Dream Catcher" is a gem of a melodic IDM that kaleidoscopes sunshine moods along to a grooving shuffle beat. "My Only Affair" is a beautiful, immerssive continuous journey infused with a touch of longing that is also bittersweet, yet more the latter than the former. Ambient gives way to field recording fragments, moments of life spill in and dissolve into melifluous fragments of piano notes and the ticks of a distant clock. "I was never there" caps this release with a point/counter-point of moods-slow melancholic tones countered with energetic electronics which compliment one another into a rather emotionally nuanced piece. Flashbacks will haunt you in a good way, invoke repeated listens and seduce you into continuous quality time.


Ambient / Electronica / Ethereal / Dub / Soundscapes / Abstract
Edit (10816)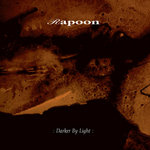 Artist:
Rapoon
(@)
Title:
Darker by Light
Format:
CD
Label:
Zoharum
(@)
Distributor:
Alchembria
Rated:
"Darker by Light" is another chapter of the reissue series of Rapoon by Zoharum and chronologically situated between "The Kirghiz Light" and "The Fires of the Borderlands", so it's based around the same framework: static ambient music upon processed ethnic rhythms. The overall result is once again hypnotic and full of small sonic detail behind the curtain of stasis.
The first track, "Night that Thunders", is a soundscape based on drones and full of resonances upon a repetitive, but hypnotic, beat. "Lies and Propaganda" is instead based on loops and a more varying rhythmic part. "Tidal Transmissions" is a proper ambient track based on loop and samples and constantly moving by small sonic variation. "Sunday's Shadows" is so slowly moving by accumulation to appear static even if it's properly a crescendo. "From Sleep Awake" marks the return of an ethnic drum, even if processed, with loops which ebb and flow. "Twilight" is the most static, but full of nuances in lower end of the spectrum, track of this album and "Winter's Edge" is the track of the dryer, but religious, atmosphere. "Prayer" features flutes to give high frequencies to a track based on bass ones. "Flight" closes this release with wide spectrum drones which surround the listener.
This music reveals the reason why the influence of Rapoon on an entire musical scene is so evident: few artist are so able to properly balance movement and stasis to hypnotize the listener without bore him. A piece of history.
Ambient / Electronica / Ethereal / Dub / Soundscapes / Abstract
Edit (10811)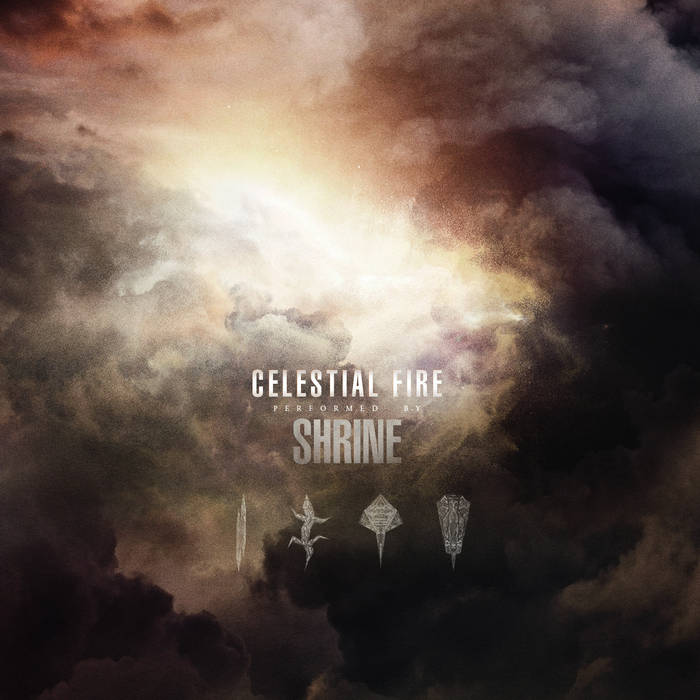 Artist:
Shrine
(@)
Title:
Celestial Fire
Format:
CD
Label:
Cyclic Law
(@)
Rated:
This release from this Bulgarian project is inspired by the fictional story for Tomb Raider III revolving around a meteorite with otherworldly powers. This premise introduces a release less descriptive of a static sonic landscape than the average dark ambient release and more oriented towards an idea of musical movement tied to a more classical approach to writing a path from a point to another.
The noisy drone which opens "Infada Stone" introduces the listener towards an idea of dark ambient quiet distant from the current cliché of the genre for a couple of reason: firstly the use of rolling beat, probably of industrial influence, and secondly a sound development based on loop and samples instead of drone so obtaining far more movement. "Element 115" is slowly evolving hypnotic track based on loops and resonant noises. "The Eye Of Isis" is almost a canonical track based on drone which evolves by his resonances. Introduces by field recordings of water, "Ora Dagger" evolves by the sequence of menacing drone and noises closed by a pulsating metallic beat. "The lost City Of Tinnos" juxtaposes drones not to obtain a thick mass but to achieve movement and color. "Celestial Fire" closes this release with sharp drones with noisy resonances bordering proper noise music.
Quite a surprise in a genre plagued by the adherence to a form, with only the sound nuance to identify the project, has this release has a clear personality and the impulsiveness of a visceral sound. Highly recommended not only for fans of the genre.