Artist:
Klās'tĭk
Title:
Night's Highest Noon
Format:
CD
Label:
KrysaliSound
(@)
Rated:
It's really difficult to sound original without falling in the basin of cliches or already heard or in the dangerous pools of stylistical nonsense, where the stable of sharks of revieweres angrily surf. This duo, named in a way whose pronunciation is pretty obscure to me, consisting of Berlin-based Andrea Koch (giving voice and a set of electronic devices and FXs) and Warszaw-based Masaya Hijikata (hitting acoustic drums on this record), invites joining to a very stimulating sonic journey, during which they overlap more or less modified vocal modulations (and sparse singing), jazzy drumming, metamorphic electronic entities. Complying with the obsession of labeling styles, I could consider their music a sort of ambient-jazz, a label that could be somehow confusing. Complying with the other obsession (sometimes necessary to render an idea of what's going to reach your aural nerves, to be honest) of searching for some vague references, the task becomes harder to be fully fulfilled. Some puzzling rhythmical patterns, that these nice guys let collide with computational blurs as in a gargling of a prolonged mouthwash (like the one occurring over the title-track "Night's Highest Noon") or the way by which they juxtapose the same vocal layers to saturate the sound in a sort of spooky transmissions (really amazing the one matched to a drum-driven crescendo on "Commuters"), vaguely resembles some experiments by some Japanese avantagarde musicians of the first years of current millenium (such as Bisk or Yoshihiro Hanno). Similarly, some quiet moments over the album could resemble some ambient classics by Steve Roach or Brian Eno and other ones get closer to holy music, but speaking in general what this bipolar entity assembled over three years of recordings (between 2014 and 2016) is significantly original and interesting. Mixing in their own words "from one side Japanese martial arts, Butoh dance and quantum physics time mapping drumming; from the other one choir music, artificial philosophy and disorienting computer sampling", the definition of their bipolar sound could be easily grabbed by skipping the tracks till track 6 to be listened before track 7, a significant sequence between the blissful standstill of "Delle Marianne" and the chaotic futuristic storm of "Regina Coel". It's pretty rare a debut album pleased my demanding ears like this one did.
Ambient / Electronica / Ethereal / Dub / Soundscapes / Abstract
Edit (10840)
Artist:
Bass Communion
Title:
Sisters Oregon
Format:
10"
Label:
Substantia Innominata
(@)
Rated:
I was already familiar with various projects of Steven Wilson, including Bass Communion, Continuum and Porcupine Tree, but I was interested to see what he would bring to the Drone Records sublabel Substantia Innominata. As one might expect, for those familiar with Drone Records, this is a lovely slab of slowly evolving and shifting drone that one would sink into much as they would a warm bath. The occasional piano stab in Part III and the sound of seraphic voices through Part IV give this a kind of feel that goes far beyond the "someone put a brick on a synth key" style of drone. This is well crafted and quite lovely. Well worth checking out if you enjoy droning ambient music. This album is limited to 500 copies.
Ambient / Electronica / Ethereal / Dub / Soundscapes / Abstract
Edit (10831)
Artist: Kin Leonn
Title: Commune
Format: CD & Vinyl
Label: Kitchen Label

The debut album from Singapore-born, London-based Kim Leonn is a ten-track collection of short chilled-out and near-ambient musical ideas that demonstrate that truly ambient music is international- or, as a more cynical spin on it, that this is a very homogenous work built from familiar parts and treatments that traverse the border with cliché. Organic instrumentation at the core is draped in electronic processing and decoration. There's piano (of course), long string pads, wind-jangled bell noises, reverb-bathed sparse guitar noodling- the works. It's a recipe with very familiar ingredients.

Most of the pieces stay under the five minute mark, and several follow the same format- a slow fade in of the general atmosphere, which fades away to allow individual elements and layers to the fore before settling down into an established calm which then drifts away. There are a handful of more sudden changes, such as the ending of "Detached", but they're rare.

But despite feeling like this is an exercise in chill-out ambient by numbers, it's certainly not bad. The piano work on "Visionary" is a highlight, following on from the arpeggio-happy "Somewhere" into something much more lyrical and introspective that comes together nicely when joined by a pulsing kick and soft synth to form something that's diverted very slightly in the direction of synthwave.

Like a velvet cushion, it doesn't have to be special or imaginatively made to feel plush and relaxing, and that's what's going on here. High quality textures, pieced together in simple and reliable ways to give an end product that's very pleasant without being remarkable.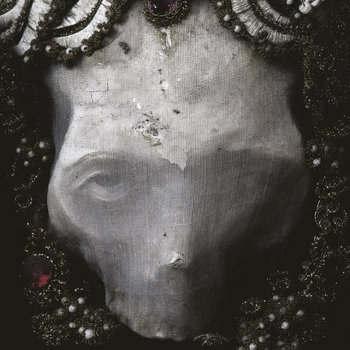 Artist:
O Saala Sakraal
Title:
Etmaal
Format:
CD
Label:
Cyclic Law
(@)
Rated:
O Saala Sakraal is a collective led by former Hadewych member Peter Johan Nÿland and "Etmaal" is described, in the liner notes, as ""the first in a series of explorations that aim to serve as a channel between the ethereal and chthonic". In concrete terms, this is ritual music based on percussions as the line up is made out of four percussionists which accompany Nÿland who plays tapes and a piano-string percussion instrument.
The first track of this release, "Stasis", after a first part where percussions, mainly bells, create a quiet and meditative atmosphere, the change in the background from a drone to a noise marks a movement towards a more dynamic framework where drums appears to symbolize the earthly element of reality after the ethereal one of the first part; this is further underlined by the distorted, and barely audible, voices. The final section of this release is centered upon the piano string and it's a rhythmical barrage ending in an ethereal soundscape.
"Lilit" starts as a slow crescendo for string, with various samples which create a menacing atmosphere and spoken words introduce the drums and a second part based on synth and an insisted rhythmic pattern that is suddenly interrupted by the return of the bells and a gong for a meditate section which is a ment of rest until the restart of rhythmic pattern accompanies the listener towards the end of this release in a final howling crescendo for voice and noises.
This is something rather different from the releases marketed under the dark ambient genre as rituality is not a trivial matter of silence and sparse beats of gong but an atmosphere construction which reflect the premises of this release. Highly recommended.
Ambient / Electronica / Ethereal / Dub / Soundscapes / Abstract
Edit (10817)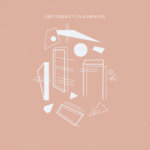 A standout release in any flow of good music that will capture your attention the way an attractive person in a room would. As you spend time with this person, attraction blossoms into a crush. Sketchquiet is the object of affection here and Flashbacks takes you through serene ambient, moody IDM, longing-infused melodic-electronic and dream soaked drone. Opens with "Appreciating through the Window", a slow pensive melody gradually builds into a growing sense of optimism that gradually overwhelms the piece. "Waves from a distance" follows with cinematic tension with periodic bass notes that build into emotional intensity while the following "Chinese Noodles/Candle Light" is a split personality whose first half is catchy electronic that detours midway through into slow, brooding melodic ambient. "Dream Catcher" is a gem of a melodic IDM that kaleidoscopes sunshine moods along to a grooving shuffle beat. "My Only Affair" is a beautiful, immerssive continuous journey infused with a touch of longing that is also bittersweet, yet more the latter than the former. Ambient gives way to field recording fragments, moments of life spill in and dissolve into melifluous fragments of piano notes and the ticks of a distant clock. "I was never there" caps this release with a point/counter-point of moods-slow melancholic tones countered with energetic electronics which compliment one another into a rather emotionally nuanced piece. Flashbacks will haunt you in a good way, invoke repeated listens and seduce you into continuous quality time.