Ambient / Electronica / Ethereal / Dub / Soundscapes / Abstract
Edit (10951)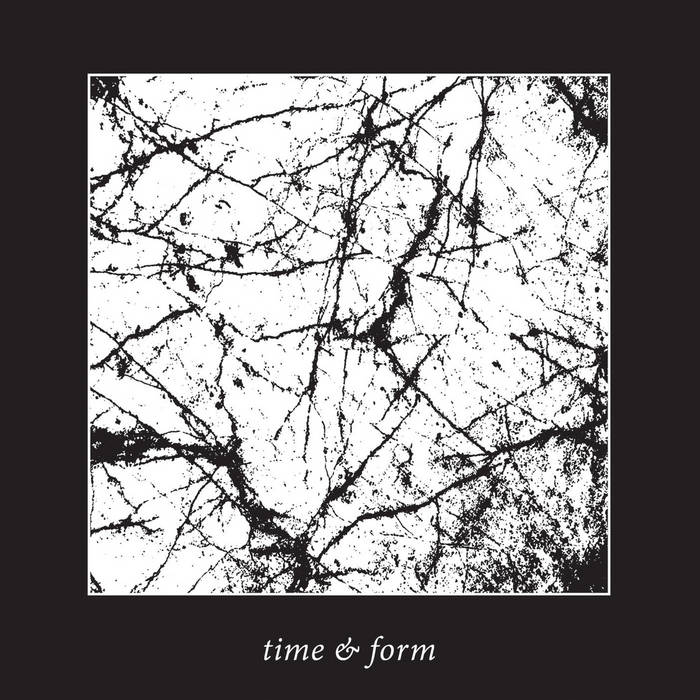 Artist:
Dren
Title:
Time & Form
Format:
CD
Label:
Zoharum
(@)
Distributor:
Alchembria
Rated:
Dren is a Polish duo from Tri-City and "Time & Form" is their debut release which is based upon a sort of crossover between dub and industrial music. Their track are hypnotic and based on a fairly recognizable rhythmic pattern which reveals their influence from the most ritual oriented bands of the genre. While most industrial acts are noise oriented, they are instead bass driven so they sound as a dub version of the genre.
As "Time" starts, the listener is introduced towards a musical form relying on an hypnotic rhythmic cage which is vaguely dub oriented. "Instynkt"is a little bit more abstract as it's based on a drone in its first part. "I Am a Pilgrim"is more industrial oriented as it's slightly more noisy than the previous tracks. "Vermillion" reveals drum'n bass influences and it reveals the clever idea behind this release: change the rhythmic pattern while using the soundscape to obtain a certain level of cohesion. "Form (Way of Perdition)" creates a suspended atmosphere not resolving its lines. "Obscurum" uses an oriental oriented rhythmic pattern and "Shadow of the Sun" starts with a slow rhythmic which is doubled by a faster one in the second part. "Terminus" closes this release with rhythmless track which creates tension using suspended loops.
Perhaps it's a little bit too static in its form to be fully appreciated from those not accustomed to the genre but the great work on sound building let this project be a promise for the foreseeable future. Really nice.
Ambient / Electronica / Ethereal / Dub / Soundscapes / Abstract
Edit (10950)
Emily A. Sprague's two most recent EP's- 2017's "Water Memory" and 2018's "Mount Vision"- were previously only available digitally on Bandcamp (where they can still be found), or on limited edition cassettes. Here, they have been combined into a single 75-minute release and (I think) available on LP and CD for the first time.

This is detailed and delicate ambient music infused with innocence and positivity. Soft pad patterns, smooth-enveloped synth melody notes, distant-sounding atmospherics and low hums pervade. Although the promotional material makes references to earthy elements and human interactions, I'd suggest this result is more abstract than this would imply- it's peaceful, pure and largely synthetic, but not in a bad way.

"Water Memory" is mainly built from two pieces- the 13-minute "A Lake", a soft twinkling warm drone, and the 16-minute title track in two parts, a slightly more complex work with a revolving melodic pattern that unfolds and unravels peacefully. The first album is filled out by shorter pieces "Dock" and "Your Pond" which feel a little sketchier, the latter in particular feeling a little glib with its warm organ-ish keys.

"Mount Vision" is more flatly divided into three 'Synth' pieces that continue the warm ambient lineage and the gentle dalliance with melody ("Synth 2" assuredly the highlight, "Synth 3" sounding like one of Jean-Michel Jarre's more freeform noodling numbers but performed with one of Moby's synths), and two soft piano pieces that sit somewhere between romantic and melancholic and never stray too far from simplicity, and a gentle, watery 'Huckleberry' interlude.

Both albums are preceded by short (around a minute long) poem pieces which were not included on the original releases. These are not unpleasant, but even though I'm not accustomed to the original poem-less releases, there still seems to be something about them that doesn't quite fit. For the purposes of sleep playlisting, those two will be getting skipped.

If you don't already own either release, and if mellow ambient music with no challenges or surprises is something you need more of in your life- perhaps for meditation or sleep- then this is certainly worth checking out.
Ambient / Electronica / Ethereal / Dub / Soundscapes / Abstract
Edit (10945)
Robert Worby, as well as working as a writer and broadcaster (most notably presenter of BBC Radio 3's "Hear And Now"), has been composing electronic music for over 50 years, and has a rich track record of work ranging from The Distributors to The Mekons to Michael Nyman to John Cage. Yet, somehow, this is his first solo release.

So perhaps understandably it is a conscious and overt throwback to the electronic music of the 1950s and 1960s. It cites Stockhausen and Henry as influences, though it's perhaps the work of that period from another BBC institution- the Radiophonic Workshop- to which I would compare these pieces most closely. The techniques are so embedded in that period and attitude- I'm hesitant to use the word 'retro'- that if the press release had claimed this was an unearthed seminal yet long-forgotten early 60's album, I would certainly have believed it.

Analogue wobbles, sine waves and harmonics alternate with heavily processed library-style sound effects and found sounds. Patterned pulses, such as those in "TekTone1", somehow manage to feel like an early precursor to modern techno music, despite this release having a 2019 datestamp.

The echoing crashing pianos of "The Blind Momentum Of Catastrophe" pitch shift drunkenly as though subject to playful adjustment of the speed of a tape motor, while "Drawing The Nerves" adopts a relentless stuttering and glitching. Both adopt that playful fascination with what's possible, drawn from the days before anyone could edit digital audio near-infinitely at home, and where the technical experimentation itself was the core of the compositional process.

There are several mellower pieces, including the title track, "To Come Speedy Upon Them" or "Night, Without Edges Or Face", which works with conspicuously lower volumes and more emphasis on space to create something that feels like casual environmental atmospherics, yet constructed from alien-sounding noises. Pieces like "Stumble Bum Junk Heap" also have quiet parts, but juxtaposed against louder more cacophonous distinct sections to add elements of dynamism that at times feel akin to film soundtrack work- for an unidentified film I'd definitely want to watch.

Final piece "Seaworn Gravity" is the most theatrical work here, with some more traditional ensemble wind and brass noises blended into some classic sci-fi warps and wobbles, and as such it also becomes a highlight.

It's a stupendously detailed and authentic-sounding love letter to the early days of electronic music experimentation, but which manages to step beyond a simple tribute or recreation and provide a good deal of listening value in its own right.
Ambient / Electronica / Ethereal / Dub / Soundscapes / Abstract
Edit (10943)
image not
available
anymore
Artist:
Efrim Manuel Menuck & Kevin Doria
Title:
are SING SINCK, SING
Format:
LP
Label:
Constellation Records
(@)
Distributor:
Secretly Distribution
Rated:
"We started playing together in the dark winter of 2017. 6 oscillators and 3 large amplifiers. Drove thru hella blizzards and/or heatwaves just to land in small rooms, vibrating. A series of short tours, a process of figuring out while exhausted while hurtling while worried. Everything illuminated everything destroyed. We landed in Mexico City last fall, wrote this record quickly while the police drove round and round. First song is self-explanatory. Second song a statement of intent. Third song is an empty space between two highways. Fourth song is about a murdered forest. Fifth song insists that we will win. Hold on. Tho these times are dark times. Hold on".
These are the statements of Efrim Manuel Menuck and Kevin Doria, at the time of the release of their debut album, entitled "are SING SINCK, SING". The duo composed by post-rock guitarist of Godspeed You! Black Emperor and the veteran of ambient music, already a member of the seminal band Growing, was born in 2017/18, when the first asks to the second to collaborate in the preparation of the concerts for the tour of his latest album "Pissing Stars". From that moment the two began to compose a series of songs helped only by the presence of a few synthesizers and three large amplifiers.
What was born from these recording sessions that the two artists shared is a set of five pieces of a devastating fragility, capable of sinuously moving in the waves of the oscillators, riding drones buzzing and releasing a brightness full of anger and hope difficult to describe in words.
Surely we can affirm to be close to a sort of meditative and transcendental ambient/drone, formed by very few notes, but which are extremely powerful and resonant.
Dense sounds that linger long in the air, exhausting it of all its roughness and making the listener navigate in the emptiness of his mind. Meditation is the key word and in half an hour the two artists give a timeless moment to bask in the essence of the purest sound.
The result is a sort of psychedelic inspiration but strongly introspective, as if the Flaming Lips met at a party organized by the M83, Spaceman 3 armed with synthesizers, but without percussion. "Joy Is On Her Mount And Death Is At Her Side" is the perfect example of all this, in her being a slow and psychotropic march, capable of hypnotize anyone thanks to the lanky voice of Menuck, a true anti-fascist preacher in these five songs, who does not lose the opportunity to once again express his poetic hatred of capitalism and modern society, as he reaffirms his love for uncontaminated nature.
"Efrim Manuel Menuck & Kevin Doria are SING SINCK, SING" suggests contemplating the world through the eyes of the poet, distraught by the ugly realism of modernity, but consoled by the spiritual vision of life that helps him win his battles every day.
Ambient / Electronica / Ethereal / Dub / Soundscapes / Abstract
Edit (10938)
Artist:
Sontag Shogun
Title:
It Billows Up
Format:
12" vinyl + CD
Label:
Youngbloods
3-piece Sontag Shogun's 3rd album is an attempt, over 3 days, to record in a studio a representation of what the band's live performances are like. Physically it's a 3-format package- a 12" (1+2=3) LP, a CD, and unusually, a zine that features poetry and artwork. For review purposes I can only comment on the MP3's, and in doing so, I've already reached my quota for the number 3.

Musically it's a combination of Ian Temple's piano work, Jesse Perlsten contributing vocals and found sounds, and Jeremy Young working with tapes, oscillators, and kitchen utensils. The result is a smorgasbord approach to downtempo atmospheric musical modernity, with the relatively traditional approach piano to piano playing and the plaintive and non-lingual vocal 'ahhhh' sounds offering up a familiar and comforting organic core, that's heavily decorated with environmental noises and sympathetic and synthetic pads and warm drones.

"Song No. 5" is an reasonably strong exemplifier, giving you a fair idea of the overall sound, a slightly M83-ish wash of cinematic mood music that borders on the anaemic- and "Aveyron" is so gentle and unchallenging that it could be regarded as bland.

However in other parts a more diverse approach to the sonic sources gives more interesting flavours. The hard-to-pin-down ethnic singing at the end of the title track, that blends into recordings of a bombastic but far-away American polemicising in "Kienast Dans Un Parc", is an example of this working well. "Clstrs" is an intriguing three-and-a-half minute collage of human conversations, distant folk music, radio snippets and sound effects that hints at a very different and more esoteric approach to sound collage, but which ultimately is only an interlude between the more traditional and melodic pieces.

Final track "Cages" is notable for an upbeat ending. After five minutes of gentle piano-driven melodic peacefulness, a slightly folky drum rhythm suddenly arrives. "Aveyron" pulls the same trick, but with less of a jolt, but the approach on "Cages" ends things with a more positive vibe that contrasts, perhaps a little oddly, with the forty minutes of tired but optimistic melancholy that preceded it.

It's mellow and accessible chill-out music that will be liked most by tired indie and rock fans, but which more established listeners to experimental and drone works will still find appreciable details in.