Artist:
Big Brother On Acid
Title:
s/t
Format:
CD
Label:
Alrealon Musique
(@)
Rated:
My ear response made me think the name of this project could refer to the DAW software program that was originally launched by Sonic Foundry, but it seems to have a quite different story and more relations with the "mermaid" portrayed on the cover artwork: according to the words of the man behind Big Brother, a chief surgeon - I wouldn't wonder if that surgeon told something funny about the forefather of ether anesthesia John Collins Warren, who got quoted for the title of a track, on that occasion as well - stated that the police and surveillance at the annual mermaid parade in Coney Island, NY, the notorious family-friendly celebration of the beginning of summer by Dick Zigun. The reference fits a sound, a sort of wacky sonic ode to insanity as a straegy to go over some top, which melts many styles together and turned them into a funny pulp which could tilt the clocks inside your brain: you could surmise that the nervous dubstep of the opening "Friday Night", the slapped mixture of electro-phunk, space rock metastases and acid techno sonorities of the bouncy "John Warren", which sounds other than anesthetic, the sci-fi-propelled mad breakbeat of "It Was All Very Good", the sturdy jump on dubstep tyres again on the remix by Black Beast Of Arrrghhh of "Vandalism", which could let you think some slimy monster in the act of strangling a cow, the howling theremin and the psychedelic clips on the contaminated groove of "Order-Sigil-9", the uplifting conspiracy chattering on "Illegal Space Aliens" as well as the other moments of this wonky (and occasionally old-fashioned) stuff could come from a possible crossbreed between a crazed or paranoid chaos mage and a memetic clown, but Big Brother On Acid manages to tickle body and thought at the same time. I appreciate the fact that influences (Meat Beat Manifesto, Coil, Aaron Funk/Venetian Snares, Tipper and many dubstep producers such as Bassnectar, Downlink and Datsik) have not been cripplingly hidden at all!
Artist:
I.corax
Title:
From gOLDem Flesh To Silverb ONE
Format:
CD
Label:
Aural Hypnox
(@)
Rated:
I spoke about the recent reissue of the two parts of "The Cadaver Pulse" and "Kuilu", the first live performance of the obscure output by Anti Haapapuro and Jaakko Vanhala, by Aural Hypnox and in order to complete the cycle of former I.Corax stuff that appeared on very limited edition on their imprint Blue Sector, the label which is the voice of the Helixes collective re-released "From gOLDem Flesh To Silverb ONE" through the Stellar Mansion series. Entirely live recorded in studio during the preparation of the live performance with Karjalan Sissit who took place at the celebration for the fifth year of Kuollen Musiikin Yhdistys by the Dead Music Association in Turku, Finland, the album is maybe the one where some similarities with German black ambient quite known project Inade are clearer, but besides any possible stylistical matching, the hypnotical drones that I.corax usually built by means of a combination of heavily processed field recordings, analogue synths and somewhat disquieting and ghastly sounds of horns they made from animal bones, bowed instruments and occasional human whispers and words are clearly discernable. The breathtaking sonic journey where the urgency of the first untitled track, which could let you feel the fevered tension of an hopeless escape from harassing invisible entities, gradually turn paler and paler over stifling entrapping synths, natural swarming which could let you feel you're getting raped by invisible insects or birds, incomprehensible verbal warning, which sounds like whispered by likewise invisible entities behind listene's neck, sinister clinks, dazzling frequencies and a contnued mystical tension. Just 500 available copies.
Ambient / Electronica / Ethereal / Dub / Soundscapes / Abstract
Edit (8620)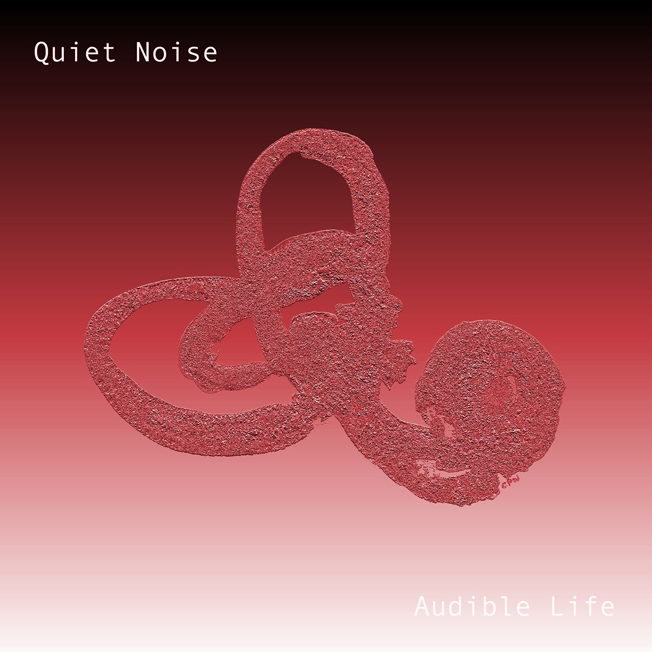 This new release from Audiobulb is described as 'evocative' and, in fact, it's most remarkable quality of this album. While the musical result is in the more pop, a quality from a certain point of view, side of this label musical offer, the form is so carefully sharped to obtain the attention of people not so accustomed to this kind of sounds.
The gentle sound of 'Kinder' opens this release and depicts a spectrum made of small sounds, gentle glitches and quiet soundscapes. 'Frost Thaws at Sunrise' starts with drones and develops in an almost pop tunes with his carillon-like melody and, so, 'CBT' focuses more clearly in the use of that kind of sound. 'It Will Get Better' is more rhythm oriented even if it ends with the more dreamy carillon melody. 'Longing For Home' deals more with the soundscape as 'Trying to Be' is a long evocative drone while 'Hold Up Your R- ibcage' is based on a catchy beat and a stereo separation of enhancing the beat of the tune. 'You Make Being Me Less Scary' sounds like an old chill out track with the use of electric organ and the happy mood. The carillon's return in the opening part of 'I'll Work It Out' develops in an evocative track whose final noises develops in 'Wander Off The Path' where this sounds are disposed in a catchy rhythmic pattern. 'Set The Day's Pace' closes this release reassuming the quietest parts of this musical form.
It's not the kind of record to list in the end of the year playlist but it's something you often want to hear in your car and don't delete in your iPod until you notice that there's no space left on the device. Not ground-breaking but a joy to hear. For fans.
Berlin-based dj Steve Braiden finally decided to light (or rather blow out, it depends from listener's viewpoint) the first match of his personal label, Off Out, by means of a couple of very good tracks, where he wisely derailed two tech-house grooves and I can't say he didn't start the label off right! The somewhat mystical halo which got evoked by the title of first track "Apex Of The Sun's Way" got mirrored by an exciting race on an amazing rhytmical pattern which has been wisely lubricated by an eeriely overshadowed distorted melody, short metallic breathes, abraded vocals, bouncy clacks and dull vocals, while the flipside slips on the polarized dim lights, the electric bottlenecks, the lukewarm pulsations and the dynamic viscosity of "Solar Poise". He already announced he will set other upcoming fires on Out Off soon and this incandescent sparkle arouse positive expectations.
Ambient / Electronica / Ethereal / Dub / Soundscapes / Abstract
Edit (8615)
Artist:
PJUSK/Sleep Orchestra
(@)
Title:
Drowning in the Sky
Format:
CD
Label:
Dronarivm
(@)
Rated:
Pjusk is Rune Sagevik and Jostein Dahl Gjelsvik from the west coast of Norway and Sleep Orchestra is Christopher Pegg from Derby, England. Both projects work in ambient/dark ambient minimalist soundscapes. The collaboration came about after a friend of Pegg's turned him on to PJUSK, and they met at Storung Festival in Barcelona where PJUSK was performing. From the small amount of works I've heard from these projects individually, this seems like a well-suited match for a collaboration. The impression you get from the CD cover - footprints over a cold, barren terrain of snow and ice, to a great degree describes the music on the CD. "Donitsk" is long crystalline tones over a hollow, pervasive ambient drone, snow in the wind, an isolationist soundscape to be sure. "Daithn" uses ringing tones akin to Tibetan bowls, a brush loop, little clicks and pops of noise, slowly echoed hammering, and an underlying drone. Towards the end the drones coalesce into something vaguely orchestral until it fades away. "Skdiv" is the most complex piece so far, with arrhythmic glitch, cold and melancholy pads, gentle noise washes, and a mournful trumpet (processed, of course) played by KÃ¥re Nymark Jr., like the cry of some primordial bird. It's a disconcerting atmosphere, to be sure! If "Skdiv" seemed disconcerting, "Aoleeignal" is even stranger, like visiting an ice cave inhabited by some of the weirdest creatures on earth, but maybe this isn't even earth! "Rionzemef" is awash in snowy shades of noise drones with an interesting array of ambient incidentals. A sort of glitch rhythm develops towards the end, almosty like some type of low key mechanical device. "Vansunbarth" is liquidy with the sound of rushing water. Light drones, incidental rhythmic, echoed glitch that ebbs and flows, a snippet of obscured dialogue, and later, an elongated, melancholy melody on an instrument I can't identify makes this a curiously enigmatic piece. The "Rionzemef" remix by Pleq (Dronarivm curator - Bartosz Dziadosz) is perhaps more fulfilling than the original. The differences are a less harsh ambience overall, more emphasis on the melodic sense of the ambience, the introduction of the glitch rhythm earlier, the addition of violin by Tomasz Mrenca, and a generally more placid feel. It is a little shorter than the original track as well. 'Drowning in the Sky' may be a soundscape best suited for the furthest reaches of Norwegian terrain, but lately here in upstate New York in the harsh cold of this seemingly endless winter, it seems appropriate as well. This isn't the kind of ambient music you just want to put on in the background and let your mind drift away; it might be appropriate for reading Jack London's wintery tales, or the like. Still, an incredible work, faithful to its concept, and brilliant in its chilling execution.