Artist:
Unsub vs Alexis K
Title:
The Misadventures of Pilbourne Delaney
Format:
Download Only (MP3 + Lossless)
Label:
Pure Heart Dirty Mind Records / NexGen
(@)
Rated:
Amidst many bass-driven music, one of the most interesting is this album by Uk-born, New Zealand-based Lily Luck or this apparent collaborations of Alexis K (under this moniker, she became very popular for her dubstep version of Linkin Park's popular song "What I've Done", which was played almost 7.5 million times on YouTube) and Unsub (a moniker who managed to reach the charts by many good hits), two of her artistic identities, that she almost consider as two different soul sharing the same body. Besides these details that could meet the interest of psychologist obsessed by patients suffering from multiple personality disorder (not so rare between artists, fortunately or unfortunately), she (or they) managed to do a very awesome output, that is going to delight many listeners of hybrid forms of drum'n'bass. To be honest the listening of the opening title-track "The Misadventures of Pilbourne Delaney" (someone could think it's another personality... who knows?) made me think to a clone or something shaping the sound pattern of The Upbeats, considering the fact these well-known and appreciated dnb knights should be neighbours of Lily, and such an impression was just slightly blunted after the listening of the following track "April 12", as it could surmise many melodies of the wonderful album "Nobody's Out There" by the partners in art Dylan Jones and Jeremy Glenn. Things become more and more interesting on the dark-tinged kinda dubbed piano-driven ragtime of "Sophies Breakfast Blues" and on the following "Blindsided", where Lily and her inner friends managed to forge an elegant fusion of that dark-jazz that musicians like Ian Simmonds used to spread and cinematic nuances. The attractive sonic palette of "Candles Under The Sun", that could ideally swagger around the act of chewing gums by a cyber cowboy, get partially eclipsed by the recipes of the following "Osiris", where the distorted swirling on a synth sax is the element that mainly grabs the attention over a flat melody, and the likewise flat dubbish "State Of Play". The quality level dramatically rises on "Empathy" - a track that seems to squeeze the best juices by the more boring episodes that precede it... - and "Blushing Pilgrim", a frantic drum'n'bass track whose sonorities could delight the fans of many Planet Mu champions. Similarly interesting the trippy "Dysania", the lullaby of "Soul Traffic", the mad breaks of "Alive (VIP)" before the adventurous "Wild Tigers I Have Known" acting like an outro and a confession at the same time.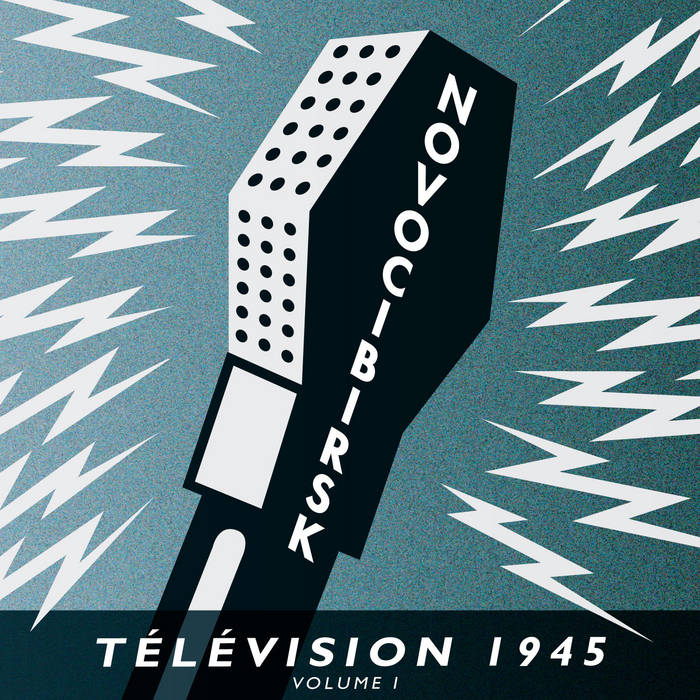 Artist:
Novocibirsk
Title:
Télévision 1945 (volume 1)
Format:
LP
Label:
ProductionB
Rated:
One famous phrase of the philosopher George Santayana was saying: "those who do not remember the past are condemned to repeat it", well on a less serious circumstance, I'm happy that since we didn't have the occasion to check nice stuff that didn't see the light in the past, we are able to check it now. Many labels are digging in the past to find what we left uncovered and they are doing a nice job by giving some late "fame" to bedroom producers: people that maybe weren't interested into finding their space into the labels' rosters but that were producing their music to satisfy their need to express themselves. One recent example is Rx-101, Dutch techno/electro/acid producer which has seen released some old recordings by Suction Records. The same is happening with Novocibirsk, a project that Hervé Isar run from 1982 to 1993. On those years he recorded many tracks which he later saved on DAT tapes (unluckily many haven't been recorded and are lost forever). Time ago, he took some from his DAT tapes archive and self-released some CD-rs. Now, some of those tracks have been cleaned and remastered and are seen the light properly distributed and publicized by ProductionB, sublabel of Boredom Product which is starting their activities with this release. Novocibirsk music is taking us back to the times of the Groupe de Recherches Musicales (GRM), the pioneering French public center in electro-acoustic research founded by Pierre Schaeffer in 1958. That experimental approach has been taken as inspiration by Hervé and mixed with some other influences of the likes of Klaus Schulze, Jean-Michel Jarre (see "Train To Novocibirsk") as well as Kraftwerk (like on "Die Stadt - Novocibirsk II" or like the vocoder experiments on "Télévision 1945" which are recalling me "Autobahn") or Telex (see "Flugzeug"). Luckily these sounds are not lost forever and more are going to follow! Welcome ProductionB, we wish you a long life full of great releases! P.s. "Télévision 1945 (volume 1)" is available on LP, CD and digital download/streaming.
Ambient / Electronica / Ethereal / Dub / Soundscapes / Abstract
Edit (10913)
Artist:
Arovane + Porya Hatami
Title:
C.H.R.O.N.O.S.
Format:
12" vinyl + Download
Label:
Karlrecords
Arovane and Porya Hatami's third collaborative album is another rich ambient affair that blends together a selection of luxury ingredients- soft pads, electronic textures and granular noises, and processed found sounds. The recipe's not surprising but it's handled with thoughtfulness and care, spreading just the right level of detail and mystery into the mix to keep the listener immersed and just on the edge of engaged.

The staccato piano sounds in opener "Ellipsoid" are a distinctive melodic element that gives proceedings a more classical feel, but this isn't really sustained, and as it progresses things become generally a little less note-driven and more washy. The long synth-string pads of "Cycloid" are enchanting, if a little bit 'new age-y'. "Helicoid" brings in bell tones but instead of a new age tone, there's just a shade of discordance and suspense that takes things in the right direction- though careful falling asleep with its dripping water sounds playing, as such noises can have adverse effects on some sleepers...

As the rainfall-ish sounds fade away at the close of final track "Cissoid" you'd have to be really quite hard-hearted not to feel relaxed and completive about the whole affair. Rich, luxuriant late-night ambience.
Ambient / Electronica / Ethereal / Dub / Soundscapes / Abstract
Edit (10910)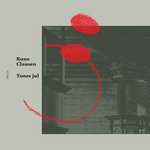 Artist:
Rune Clausen
Title:
Tones jul
Format:
CD
Label:
Forwind Press
(@)
Rated:
"Tones jul" is presented in the liner notes as a work by Rune Clausen that is a musical trip to the Norwegian forests. In the author's view, this release should sound 'dirty and primitive like early 90s black metal' which is an hint that the forest, a central topic of the genre, is a place which is as beautiful as menacing. Moreover, it's the place that reminds of a past, more or less idealized, where human lived with the nature not using it.
While "Kronisk ferie" is a quiet opener with a simple melody after a field recordings of a park, "Tones drøm" introduces the listener towards the framework of this release: a fusion of synth based ambient and field recordings which has a certain evocative character. "Sølje" evolves with a sequence of drones with careful timbres while "Myrgvarv" maintains a remarkable tension. "Det sorte sovekammer" uses a female voice which narrates perhaps a story about the forest and "Tones mor" has a spectrum which reminds of old '30s records. "Barnsnød" is a long and highly structured track which uses samples to create a menacing atmosphere underlined by the grave notes of the synth. "Hræzla" is a quiet and almost melancholic track and "500 år senere" closes this release with the return to field recordings of the first track.
The musical development reveals the clear plan behind the plot which is exposed to the listener and the use of field recordings is not a mere expedient of mise-en-scène, but an element of the discourse. It's really worth a listen.
Artist:
Felix Blume
Title:
Fog Horns
Format:
12" vinyl + Download
Label:
Discrepant
In the spectrum of 'art music'- experimental, avantgarde, postmodern, whatever other labels will loosely fit- aspirational and high faluting language is the norm, with listeners encouraged to recognise the deeper meanings and connections drawn out through the sounds and their either connection or disconnection with their source and their production process. So it comes as a breath of fresh air to discover that Felix Blume's "Fog Horns" is precisely that- it's the sound of some fog horns, for 33 minutes. And it's excellent.

Side A of the LP is an 18-minute track recorded during a 'fog horn concert' in Piraeus port area Athens, a seemingly live recording in which various large ships blow their single note horns in normally long blasts. Out of the layering and call-and-response of simple tuned warning systems appears a form of drone symphony, the horns become bassoons and tubas performing a slow and accidentally complex improvised musical pattern. The tuning is largely complementary, but intriguing in its contrast. You quickly forget you're listening to prosaic industrial sound and interpret it as an immersive piece of neo-classical.

Side B 'remixes' this material, and is where Blume's work really starts. The tones recorded in the first piece are stretched, echoed and effected into much darker territory. The naturalism is ripped away and the drones suddenly becoming more sinister, the environment much more alien and intimidating. It's in three five-minute parts but essentially works as a fifteen-minute drone piece with a strong organic component, building to the final part where tones are bent into string section style arrangements worthy of, and strangely reminiscent of, 2001 A Space Odyssey's journey beyond the infinite. Although it's from the same source material as side A, it's an entirely different work deserving a different arbitrary genre label.

Having first heard Blume's work on his powerful "Death In Haiti" release a couple of years ago, this "Fog Horns" release is less emotive, and arguably less imaginative; however it's still a captivating listen.