Ambient / Electronica / Ethereal / Dub / Soundscapes / Abstract
Edit (9496)
"Moss Garden" comprises two twenty-minute soundscapes that are as darkly beautiful as the cover art suggests.

"The Marble" is a moderately cold atmosphere of long sustained string sounds, echoes and mechanical hums, as though a familiar but melancholy melody has been stretched beyond its elastic limit. It's hard to dissect the sources, the underlying bed could be industrial machinery or the sound of a sleeping lion, or both.

Second track "Garden" is a slightly more sinister, faintly more discordant affair. Sparse but loud percussive moments, that possibly once resembled piano sounds, sustaining at length and gradually echo away into an emptier version of the space of the first track. The variation in volume is gradual but extensive to the point where listening in anything less than a soundproof environment makes the music disappear into your own environment. In the final three minutes, new and more synthetic elements arrive to shake off any complacency.

Svarte Greiner recently supported Jóhann Jóhannsson in a live performance, which is apt; some of this work is reminiscent of Jóhannsson's but minus the central score, leaving only the ambient surrounding space, so as such it would have made a very appropriate scene-setter.

This is a high quality, bold and in some ways strikingly simple soundscape that, despite being so sparse, still manages to demand your attention.
Ambient / Electronica / Ethereal / Dub / Soundscapes / Abstract
Edit (9493)
Artist:
My Silent Wake
(@)
Title:
Eye of the Needle
Format:
CD
Label:
Stone Groove Records
(@)
Rated:
I don't believe My Silent Wake has ever gotten more than a passing mention (usually in connection with other artists) here at Chain D.L.K., that is until now. My Silent Wake, from the south west of England, is a Gothic Death Doom Metal band who have put out 11 albums since 2005, and most of them (I gather) are Gothic Death Doom Metal, but not this one. 'Eye of the Needle' is indeed something else. The current (regular) line-up of MSW is: Ian Arkley - vocals, percussion guitar; Addam Westlake - bass; Gareth Arlett - drums; Mike Hitchen - rhythm guitar. The line-up for 'Eye of the needle' though is Ian Arkley - vocals, percussion guitar; Addam Westlake - bass; Kate Hamilton - keys, vocals. Also, Martin Bowes of Attrition guests on synth (boy, does that guy get around!) and also mastered the recording. Mark Henry guests on percussion. 'Eye of the Needle' is very different than just about anything I've heard from MSW previously. This is NOT METAL! let me say that again, no metal, no metal, no metal. This is more along the lines of dark ambient, or more precisely, atmospheric psychedelic dark ambient. It's the kind of recording that might have popped up on the Cold Meat Industries, or other similar small label years ago. What's really amazing about it is not chock full of of electronics and sampling. Obviously there there was some employed, but it's understated here. The music is somewhat minimal but still very full-sounding. Right from the beginning you will know you're listening to something completely different. The musical structure is rather loose but often held together by Westlake's bass riffs. Some passages are very, very dark, while others merely exhibit a morbid melancholia. Primarily instrumental, there are some vocals by Ian and Kate that fall more into the recitation than singing category. The slow hypnotic effect through the repetition of some music lines gives a gloomy psychedelic aura; stoner music for the woebegone. Although there are lighter passages, the pervasive atmosphere is dense and heavy, like a dark grey pregnant sky that waits in ominous oppression before giving birth to a storm. Only on the final track, "Three Furies" is there any hint of metal with the muted slabs of distortion emanating from Arkley's guitar pushed to the background, more for ambiance than any power ride. 'Eye of the Needle' is a wonderfully well-conceived and well-executed work that will appeal to doom and dark ambient enthusiasts alike. It was originally released in 2014 as a digital download only to deservedly great acclaim, but only more recently as a CD release. IF MSW chooses to go down this path in the future again, count me in.
Ambient / Electronica / Ethereal / Dub / Soundscapes / Abstract
Edit (9491)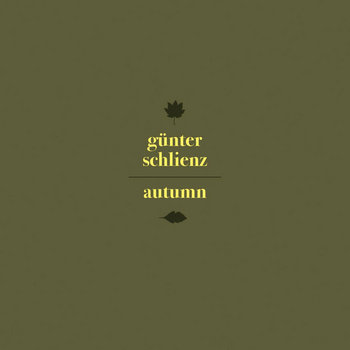 Artist:
Günter Schlienz
(@)
Title:
Autumn
Format:
CD
Label:
Zoharum
(@)
Distributor:
Alchembria
Rated:
The sense of this release is expressed by the quote David Pearce in the cover of this release: i see the leaves fall, in times of change; i see the trees fall, but i remain in the light of time, with the dawn. Günter Schlienz, who plays synthesizers and uses tape machines to construct his music, is that kind of artist whose music is rooted in the tradition and could be described as modern classical if he had used acoustic instruments as his music is evidently written playing an instrument with a melody in mind.
The sparse notes of "Oktober" open this release introducing a track which slowly unfolds exposing his layers one by one until they interact creating something at the crossroad between a drone and a soundscape as it has the apparent stasis of the first and the richness of details of the second until the sound of the wind introduces the second movement of this track based on sustained notes and cymbals. The sustained notes are the fundamental element also of "September" whose melody develops really slowly generating a sense of meditation and decadence until it fades under small noises at the edge of audibility that closes the track. The resonances of "November" are used to break the silence at the core of the first part of the track closed by the emergence of the notes of the second part that, like a sort of theremin, exposes a melody over a quiet drone in the background slowly ending in silence.
This is a release that could be enjoyed in a quiet mood and it's almost elusive in his evanescence. As an example of descriptive music, it captures the essence of fall and decay of the season which is dedicated. A really nice release able to change the mood of the listener.
Ambient / Electronica / Ethereal / Dub / Soundscapes / Abstract
Edit (9490)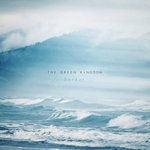 Artist:
The Green Kingdom
Title:
Harbor
Format:
CD
Label:
Dronarivm
(@)
Rated:
As stated by Michael Cottone, the man behind this project, the title is a direct homage to the Cocteau Twins' "Echoes in a Shallow Bay" and this release is, in fact, overtly derivative of the sound of this band and not at a purely superficial, or formal, level but it seizes the essence of that music even without obviously the voice of Elisabeth Fraser.
The dreamy guitar of "Inlet" introduces the listener to the title track where the lulling rhythm and that sound of the guitar creates the impression of a vast and quiet calm. "Haze Layers" is instead a track based on synths closer to certain derives of ambient music while, in same framework, the return of the guitar in "Faun (enchantedforestmix)" generates a mix which reveals a musical personality and "Jade Star" is even more effective due to his catchy melody. The incredibly reverberated guitar of "Thermals" surrounds the listener while "Morrowloops" escapes a certain sense of stasis with his use of rhythm in the background. Without the guitar effects, "Evergreen Sunset" shows the sense of melody of the author and "Endless Blue Drift" closes this release with a long meditation for guitar ending in a silence which reawakens the listener.
As an homage, it's something that could not be rated in terms of novelty but in terms of personality. It could have been a sort of cover album but it's a personal vision of a sound that has marked a period of music with a sense of nostalgia but he accompanies it in the present day leaving a question of how it could sound with that voice. Recommended for fans of Cocteau Twins but it's worth a listen for all fans of shoegaze.
Artist:
Fossil Aerosol Mining Project
(@)
Title:
Revisionist History
Format:
CD
Label:
The Helen Scarsdale Society
(@)
Rated:
Even if it was often paused and reprised, the Fossil Aerosol Mining Project was born 30 years ago, when a group of sound artists started something in between post-mortem scavenging, feverish looting of literally found sounds, tapes, and reel in the rubble and ruins of abandoned drive-in theaters and burnt out warehouses and Frankenstein-like resuscitation of aural memories on relics like fragments of 35mm film and open-reel 1/4" tape. The main relevant change of its modus operandi was the switch from analog to digital processing over the years, but the general allure of this proper historical revision, to paraphrase the title of this new output, remains unchanged. Opened by a track titled "Respooling the Relic", where a voice spells sometimes incomprehensible words that seem to repeat "this love is everything" or "everything is love" under the effect of a deforming helium booth effect, typical of old tapes, and closed by an equally process-focused tune titled "Deleting the Relic", where a clearer voice begins the mysteriously wooshed ones - reprising the above-mentioned ones - by saying "...and the hope comes...help me to see", this release includes really stunning moments of "revisionism". Such a revision sounds like the removal of residual grains of sand (the soft melody that sounds taken from a 70ies TV series at the beginning of the track could be a part of this remaining debris) that is going to lead listener to a cleaner entrancing frequency in "Filtered by Limestone", an hypnotical gradual descent in a surreal hallucination in "Naphtol Impermanence" (an extended suite that resembles Barbieri's "Voyage 34" to me, for some mysterious reasons), the overlapping and fading of parings and scrap of photographic memories in "Vestigal Sideband", a process that could vaguely described as the robotization of melancholy in the astonishing "iBlue", abstract agglomeration of mnemonical dust in tracks like "Mistranslated Practices" and "Principles of Shallow Water" or keys to open channels of communication between listeners and some hidden ("Squatters at the Launch Facility") or invisible ("iSky and Little Eyes") parallel dimensions.