Ambient / Electronica / Ethereal / Dub / Soundscapes / Abstract
Edit (10184)
Artist:
Andreas Davids
(@)
Title:
Grey
Format:
3" MiniCD
Label:
Inner Demons Records
Rated:
I was unfamiliar with Andreas Davids, but he evidently also records industrial under the name Xotox. If you are looking for the industrial rhythms of "Eisenkiller," however, you're going to be disappointed. This disc showcases Davids' more ambient side. The disc consists of two tracks that make up "Grey." "Part I" is spacey synth soundscape that would be quite at home with the stuff that Malignant Records has been putting out over the years (e.g., Collapsar, Phaenon, Phragments). There is a bit of dissonance here that gives it an ominous feel, but it is also strangely soothing. "Part II" shifts gears with a bed of rumbling bass punctuated by a slow moving, consistent tone (kind of reminds me of a warning alarm) that functions as a beat. There is an interesting juxtaposition here of noise and lilting flutelike melodies. Still, it seems to go on a bit longer than necessary and got a bit too repetitious for my tastes. That said, this is a pleasant listen overall. This album weighs in at around 18 minutes.
Ambient / Electronica / Ethereal / Dub / Soundscapes / Abstract
Edit (10182)
Artist:
Artur Maćkowiak
Title:
Iconic Rapture
Format:
CD
Label:
Wet Music
Rated:
I was unfamiliar with this Polish artist and had a difficult time finding anything on him, so not much background to give here. As such, let's get to the music. If I had to sum this up in just a few words, I would choose repetition, melancholy, and complex. There is an interesting mix of style here. For example, "Welcome Emptiness" sounds like a guitar player testing out a new song over a rapid synth arpeggio. "Zosta Do Jutra" mixes guitar and music box-like piano with some droning vocals. I don't speak Polish, so I can't really say much about the vocals themselves. The only other track with prominent vocals is "Taniec Zgubionego Dwiku," which has a repetitive guitar line and clarinet with some echoed vocals. This sounded like a cross between a neo-folk band and 1980s shoegaze music. Overall, this is a peaceful disc that has a lot of complexity to it. I generally tire of repetition in this way, but Makowiak manages to compose in such a way that it hangs together and stays interesting. Well worth checking out. This album weighs in at around 44 minutes.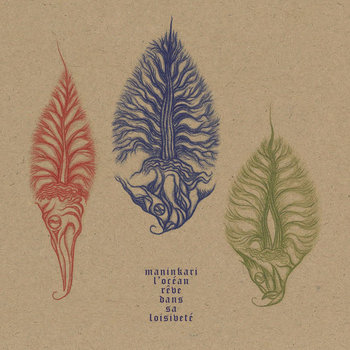 Artist:
Maninkari
(@)
Title:
L'Océan Rêve Dans Sa Loisiveté (second session)
Format:
CD
Label:
Zoharum
(@)
Distributor:
Alchembria
Rated:
While their last release on Zoharum, "Continuum Sonore Part 7>14", was a canonical but well constructed ambient release "L'Océan Rêve Dans Sa Loisiveté" is on another territory. Once again, is a second part of a release published on another label but it's completely based on traditional instruments: marimba, cymbalom and bodham among the others. The result is deeply based on repetitive and hypnotic beats and simple but catchy melodies which could create a sort of trance if they were not occupied with the variation of the overall release.
As all tracks are untitled, the hint is that the listener should take this release as a single track in nine movements.
The first movement of this release is based on the dialogue between bodhran-tar and viola which, with his long and sustained tones, seems not to follow the beat but this is due to the fact that the percussion is used as a voice, not as a time reference. The second movement is based on the cello and resonances with the percussion on a more canonical role. The marimba of the third movement introduces the listener towards another sound field based on the accumulation of the sources to fill the spectrum and creating an hypnotic sonic mass. While the fourth movement returns to the territories of the first, the fifth uses the reverb to create a dreamy atmosphere. The sixth and seventh movement are focused on the use of the cimbalom to obtain a sort of ethnic effect as it's a sound culturally connoted with the middle east, even if the use of synth create a link with modern times. The rhythmic emphasis of the eight movement introduce the listener to the final movement where the use of cymbalom and santoor permits the movement from rhythmical oriented form of strumming to more meditative ones.
Even in his rigorous use of the instruments, it's a sort of meta traditional music that could find an audience towards diverse genres from minimalism to ambient. Quite a surprise.
Ambient / Electronica / Ethereal / Dub / Soundscapes / Abstract
Edit (10174)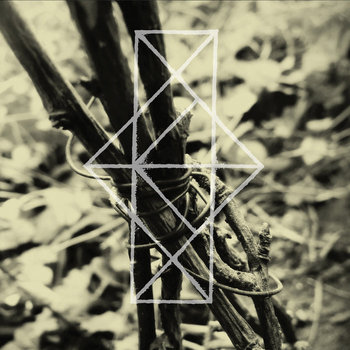 Artist:
Common Eider, King Eider
Title:
Shrines For The Unwanted, Respite For The Cast Aside
Format:
CD
Label:
Cold Spring
(@)
Rated:
After "Extinction", this music and art collective returns with a new release mainly in the same vein of his predecessor; their music is a sort of ritualistic dark ambient with sparse moments of noise. But, while the previous release relied on that contrast, this one is more focused on the development of soundscape of great detail.
The first track of this release, "Cast Out To The Wolves To Be Devoured, They Were Instead Embraced", is based on the juxtaposition of a static and meditative drone and metallic beats obtained with a sort of cymbals, working more on the creation of an atmosphere rather than on the musical development.
"The Dark Winter" is even more hypnotic with his development of sustained noted obtained by strings and a crescendo which surrounds the listener. "Elk Tongue" is more or less an introduction to "Litha", a long and relatively complex track starting with an hint of a melody and the featuring of the growling vocals of A.C. Way in the background, in the second part of this track, the screams are placed in the foreground creating a dialectic with the quiet background which continues almost unaltered until the final silence.
While it's undoubtedly nothing groundbreaking, there's a lot of craft in the subtle construction of the track and this marks a release that is a sure pick for fans of the genre. Nice.
Artist:
Roman Leykam | Frank Mark
Title:
Experience Space
Format:
CD
Label:
Frank Mark Arts
(@)
Rated:
The label by Frank Mark bravely keeps on walking on his stylistic path by a plenty of releases, the last of which mostly focused on Roman Leykam outputs, so that a collaboration of Roman with the owner of the label is somehow surprising. On "Experience Space", they keep on squeezing electric guitars, synth-generated guitars, fretless bass (very nice the one that Frank forged in "Telepathic"), a set of recognisable synths and midi (yes, you read it well, MIDI...and one of the most recurring MIDI instrument is a really obsolete trumpet) by an impressive set of setups and effects, but they reached a balance between more traditional declensions of ambient meditations, cosmic music, and synth artifacts. Many tracks keep on resembling something in between the demo songs or pre-sets of some workstation or synths (particularly some stuff I heard by Yamaha, Alesis, and Oberheim engineers) and those CDs that get attached to the exercise books of some more or less improvised new-age guru and such a matching is somehow inspired by the (more or less modified) vocal sample, included in some tracks, sounding like guidelines in tracks like "Indelible Memory" or "Tumult of the Senses". Other ones sound like dadaist games on electric or synth guitars or minimal wandering of a Pink Floyd or Ozric Tentacles fan after trying opium, but lovers of these sonorities will be undoubtedly delighted by the number of strategies they explore over the 65 minutes of the release. Very nice artwork (featuring many pictures of sculptured faces and masks).