Ambient / Electronica / Ethereal / Dub / Soundscapes / Abstract
Edit (11022)
Artist:
Siavash Amini
Title:
Serus
Format:
12" vinyl + Download
Label:
Room40
In four-part, 33-minute work "Serus", Iranian composer Siavash Amini offers up "an ode to night"- from a composer whose, by their own admission, intoxication and lack of sleep led to being hospitalised by a nervous breakdown. But this is not the sound of a nervous breakdown. Primarily this is calm part-acoustic ambience, soft and sedentary, but with occasional touches of cold and texture that open up thoughts of dreams and other gentle disquiets- but if these are nightmares, they're extremely mild ones.

After some crisp rumblings, hollow-sounding echoes and a prevalence of space in "A Recollection Of The Disappeared", "Semblance" initially has a brighter and more melodic atmospheric piece initially, but one where sharp digital squeaks and short metallic noises gradually encroach, like angst edging into a dream.

"All That Remained", in two parts, is a little more wave-driven, with different sounds washing gently over you in minute-long audio curves. It's here that the contributions of Nima Aghiani on violin and Pouya Pour-Amin in electric double bass are more noticeable, the arrangements being given a soundtrack-like and cinematic feel by association thanks to the plaintive and drawn-out long violin notes in particular. As with the pieces before it, more awkward and harsh tones are waiting in the wings as the piece unfolds, before themselves fading away for a more settled resolution.

Although it's tinged with unsettled thoughts- and in the current global political climate, let's face it, who isn't?- and although it has a background in serious levels of insomnia and borderline mental health issues, the sonic end result of this expression is rather sedate. It's laced with enough texture and detailing to be appreciated in focus, but it's also level enough that you can let it wash over you if you prefer. A very well-balanced piece of work.
Artist: The Cray Twins
Title: In The Company Of Architects
Format: CD + Download
Label: Fang Bomb

The second album from Paul Baran and Gordon Kennedy as The Cray Twins is an expansive and spectacular affair, featuring a broad range of instrumentation- synthesizers aplenty, but also organs, flutes, clarinets, occasional vocal work, casual interference of found sound, and more. These are respectfully arranged in a manner that seems to imbue narrative, and which allows each to have massive quantities of breathing space, retaining musicality for the most part but also allowing periods of structureless ambience. But it's never just lazy or over-comfortable- tonally there's always something being expressed.

The main piece is the 38-minute title track. Single chime sounds resonate extensively. Operatic soprano vocal tones are so distant and so treated that they sound like either field recordings or exhumed archive material. Under this runs a series of slowly shifting and evolving hums and warm drones that knit the otherwise fairly disparate sounds together. In the final few minutes it's bold organ chords that walk purposefully to the fore, adding to the sense of theatrical structure and sounding more than a little bit sci-fi to boot, particularly in the almost daftly gothic final crescendo.

Two additional tracks complete the work. "The Absence Of Architects" showcases a spoken word poem, under which runs spaced-out analogue synths and floaty synth work ploughing prog rock-ish melodic paths. "Anarchitects" also offers some spoken word context over lullaby-like chime sounds and slightly disquieting wind noises, before contrasting sharper-sounding synth arp noises against the soft vocal tones that seep through the wind noise.

The poetry in the second and third pieces didn't quite connect with me and it felt somehow unnecessary, but other than that one subjective detail, this is a refreshing open-minded musical approach that underlies this extremely polished and accomplished release that really stands out for both character and quality.
As stated by Lawrence English in the liner notes, "Sirens" was first presented at Berghain for CTM festival and it "documents documents the intensities surrounding the delivery and early days of his first child" with "a sense of deep affect". As this words suggest, this new work by a veteran of the electronic scene is widely different form his latest work e.g., The Bug, which are more urban oriented.
With the first seconds of "There is a problem", the listener is immersed in a sort of ambient music which has the canonical stillness but has an element of menace given by deep basses and noisy sections which underline the moments inspired by the complex circumstances in which his wife and his son had health issues. Even if almost all the track are rather short, under five minutes, there's a sense of continuum as the dub frequencies are the skeleton of this release so there's a clear musical path marked by the progressive release of the bass which has its apex with the final lullaby of "A bright future" which closes this release.
At first sight, this release could be seen as a return to the ambient form already explored in his Techno Animal days but, at a closer listen, it's really a step forward as it features the most carefully constructed sound of his career. Practically a masterpiece.
Ambient / Electronica / Ethereal / Dub / Soundscapes / Abstract
Edit (11016)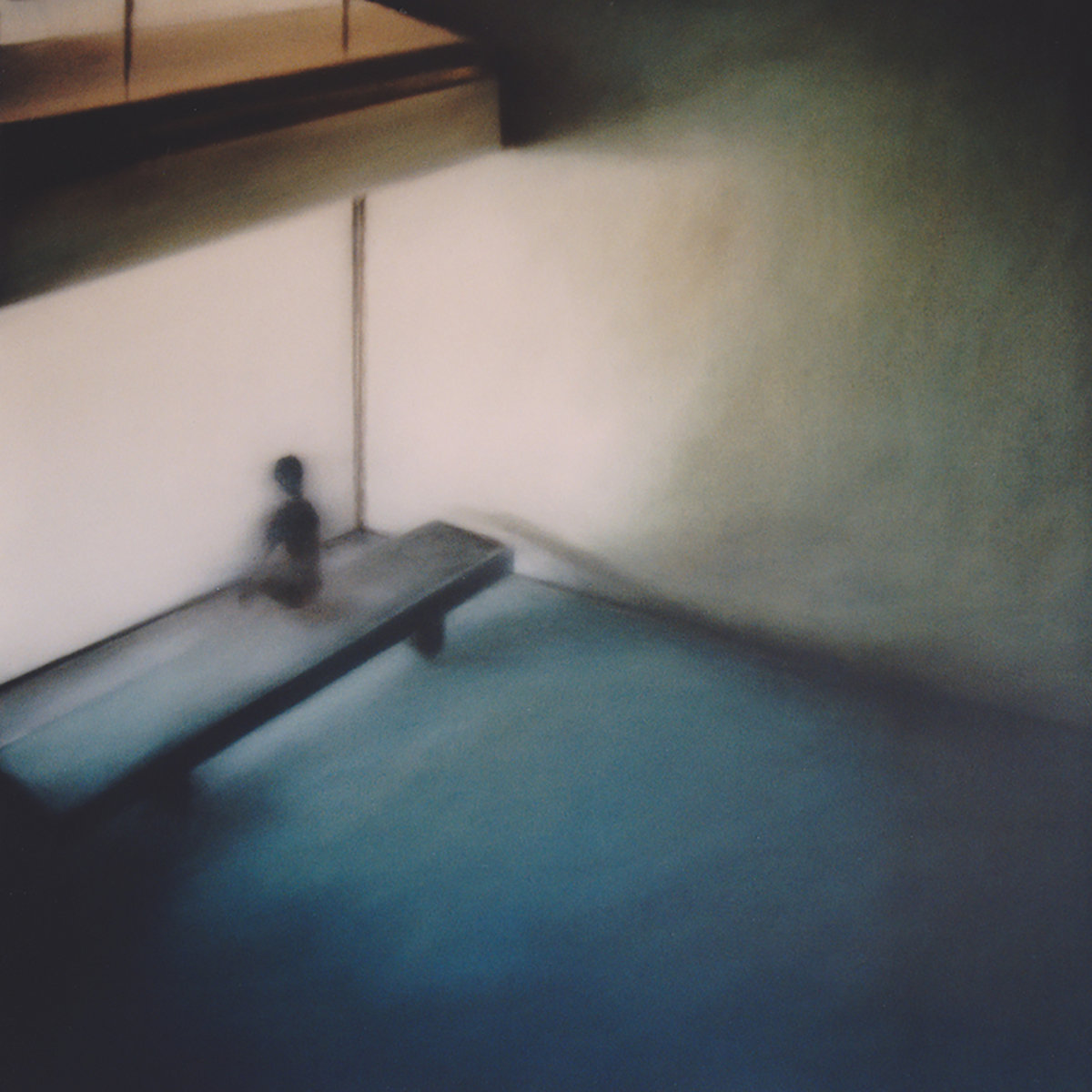 Artist:
Photographs
Title:
Hurt
Format:
CD
Label:
Seahorse Recordings
Rated:
Lucio Leonardi is a musician who had different musical experiences before releasing stuff under the Photographs moniker: he played with different people playing from prog to post metal passing through psychedelic rock. After his dark wave project Clones Theory, active in 2013/14, he started to work to a new project that could allow himself to mix all his influences. At first he released four instrumental EPs with drums influenced by i.d.m. and glitch. His first album "Ekklesia" has been released in 2017 and contained eight tracks where Lucio started to define is sound. First of all, he introduced vocals and used as lyrics writing by Bukowski. 2018 is the year of "Alma Mater". With these eight new tracks Lucio is introducing more melody and some orchestration, just to enrich his sound always influenced by i.d.m. rhythmically wise. This time for the lyrics he teamed up with Gianpiero De Filippo on most of the tracks and uses Charles Baudelaire on some others. End of 2018. It's time for a new album and for this one Lucio decided to have a better distribution thanks to Seahorse Recordings and released his latest one: "Hurt". Listening to the eleven tracks of the album I have the feeling that Lucio is willing to find a perfect balance. I dunno what he had in mind, but to my ears I hear bits of Apparat/Moderat, Radiohead (maybe because of the vocals?) and I dunno what else. All the tracks are slow/mid tempos (maybe this is the only weak point I found) where rhythms and pads are building a melancholic atmosphere. While listening to tracks like "Pain" or "Woods" I have the same feeling I have when I find myself stuck watching to the clouds, trying to find out shapes. Photographs is a little bit like that: soft white stuff changing slowly its shape and bringing joy as well as thunderstorms. The CD is also available as a deluxe version with a book with lyrics and visuals. You can check it here: https://photographsrome.bandcamp.com/album/hurt
Ambient / Electronica / Ethereal / Dub / Soundscapes / Abstract
Edit (11002)
Artist:
Ocean In A Bottle
Title:
A Simple Case: I'm sorry... looking at the moon
Format:
Download Only (MP3 + Lossless)
Label:
Silber Records
Another in Silber's 5-in-5 series, where artists offer up five tracks that combine to provide a five-minute-long listen, Ocean In A Bottle's "A Simple Case: I'm sorry… looking at the moon" feels like its title is longer than the release itself!

Here are five pieces, mostly centred around a synthetic piano which is played fluidly. It is drenched in reverb which spills out into broader ambient sounds, but these are subtly applied and the effect is quite hollow- with the exception of the rather predictable rain sounds that rumble under final track "Walking Back Into The Rain". The title track "I'm sorry" switches out the piano in favour of warmer pad noises, but flows directly into the romantic piano minor chords of "A Shuffle Of Your Feet".

Yet another intriguing calling card on the 5-in-5 series, this one doesn't feel particularly innovative but it certainly makes up for that in emotional likeability.